Browsing articles in "Recycle"
Because of the vast call to save the environment and prevent climate change, various eco-friendly furniture pieces are now sprouting like mushroom but you will surely love GloDea X45 Natural Lounge Chair and what it can do to you and the environment. The chair is a space saving one because it is foldable giving you the chance to save space and promotes easy storage and transportation.
One of the features that made this chair an eco-friendly one is the production method used. The chair is handmade, designed and modernity and comfort in mind. Being a handmade piece of furniture, this contributes less to zero carbon emission, as production requires no electricity and produces no smoke.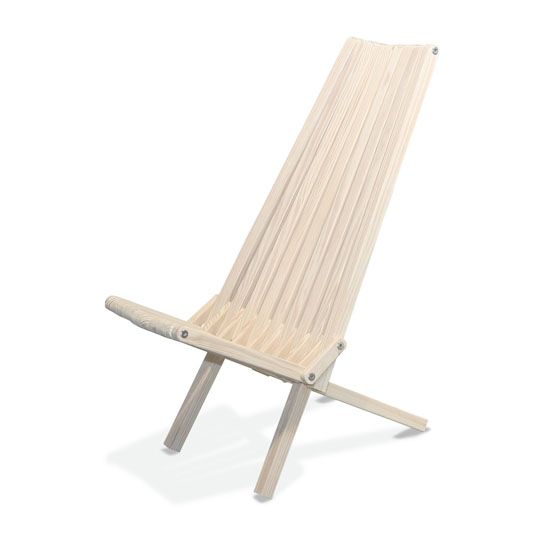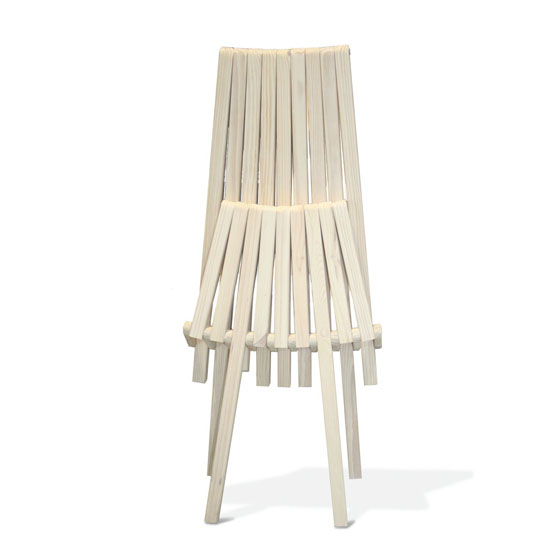 With the aim to help reduce waste, carbon emission and eventually keep the environment safe, many of us are into reclaiming old items to create new ones like Bambeco Reclaimed Wood Cafe Chalkboard. As its name suggests, the chalkboard is made from reclaimed wood gathered from European building of the 19th century.
Another reason why this product is an eco-friendly one is the use of hands in assembling each piece. With a bit touch of classic, the chalkboard is perfect for you daily menu and promo if you are to use it in your café or business. On the other hand, if you will use the chalkboard at home, you can use it for your to-do list and other important notes to help get organized as you work on your daily tasks.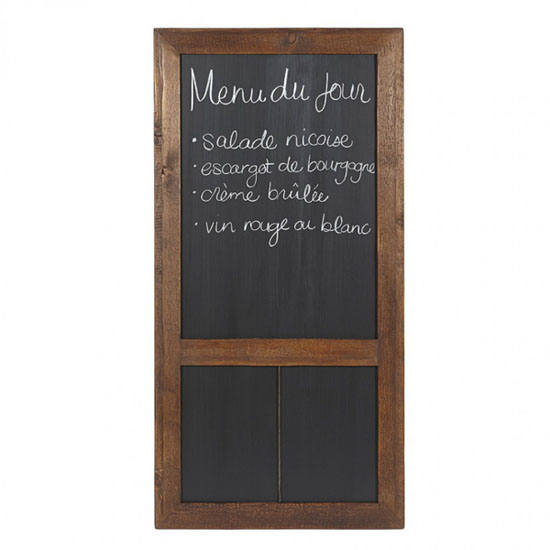 Designing with no waste is the philosophy of the makers of Urban Furniture Design Bin, Bike Racks byPelizziArchitettura. The process includes punching of the litter stone slabs that generate the elements, which then later reclaimed as bike racks.
The litter stone slabs used in making the bike racks came from a litterbin called POLO, which is originated by the superimposition of various punched stone slabs. A combination of a square and a circles generates the hole shape. A steel frame with openings on both sides containing the stone slabs protects the bin and its content from any atmospheric agents. Within the bin is a second bin made of metal, which can be removed easily because of the easy open external metal frame on top. These features of the bin allow easy waste collection, cleaning and maintenance.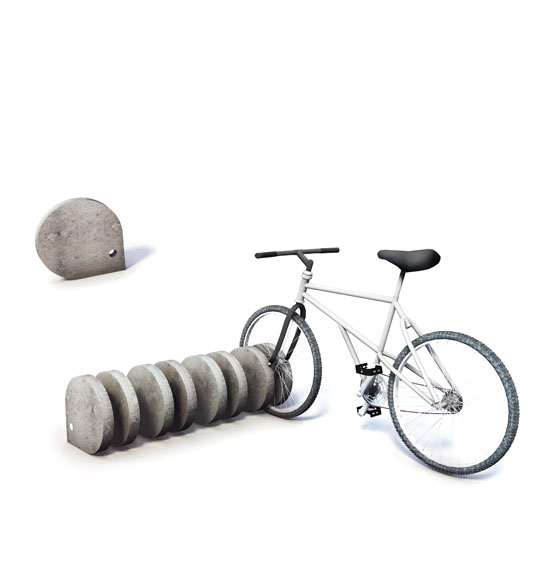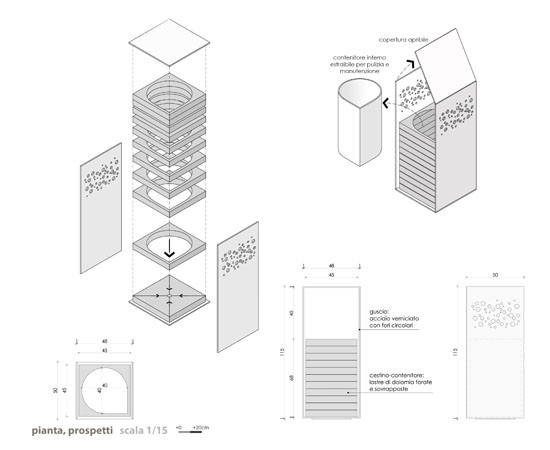 Teach your kids to save the earth while they are young by letting them use the TORONTO Stool from IN-TENTA. The stool is made from waste cork and kid-friendly foam. Introduced as a new product at the 52° Salone Ufficio edition, an international design fair trade for contract and office in Milan, Italy by MADE DESIGN, Toronto Stool us also 100 percent recyclable making it not only kid-friendly but eco-friendly too.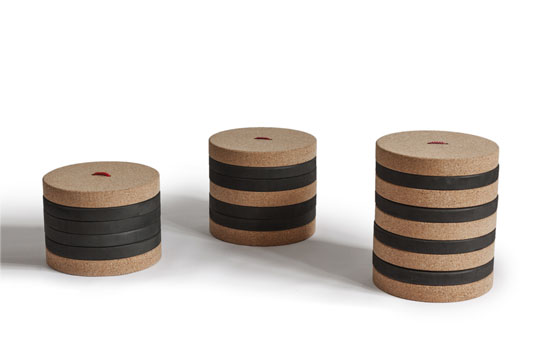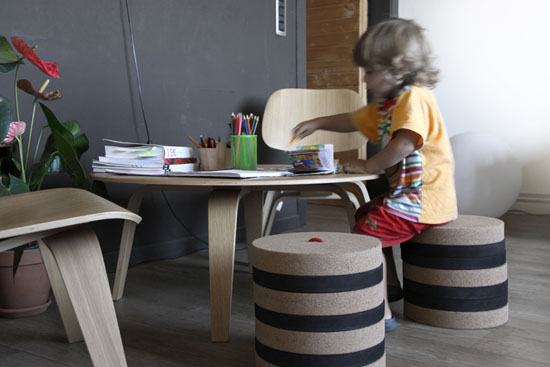 Upcycling things offers many good effects like saving money and the environment and so Willem Heefer's eco-friendly creation called Heinz Beanz Chandelier is definitely ideal for people who want to save money and at the same time help save the environment. In this project, 334 cans of Heinz Beanz are upcycled by the designer for the new American diner in Helsinki of top chef Hans Valimaki.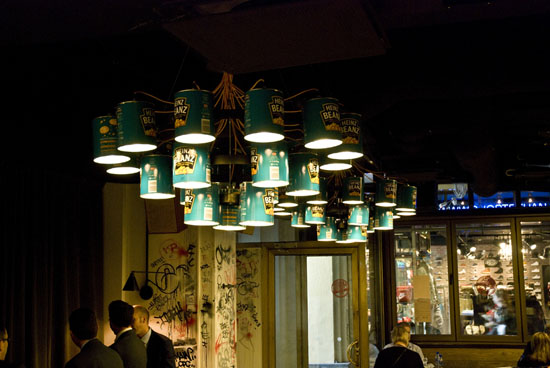 Getting fashionably trendy anytime all the time has never been so easy with the eco-friendly and stylish Upcycled Bike Inner Tube Watch. As its name suggest, the watch is made of recycled material particularly recycled bike inner tubes. However, other than inner tubes, another eco-friendly material used for the watch include reused hardware from other watches.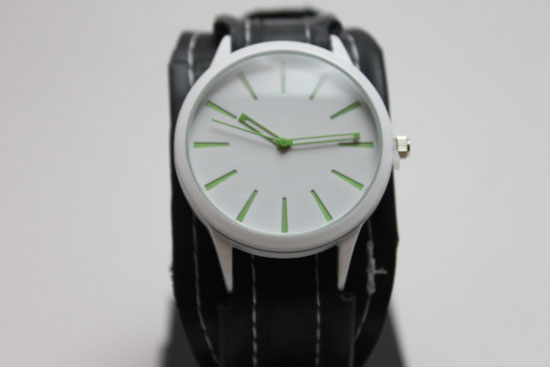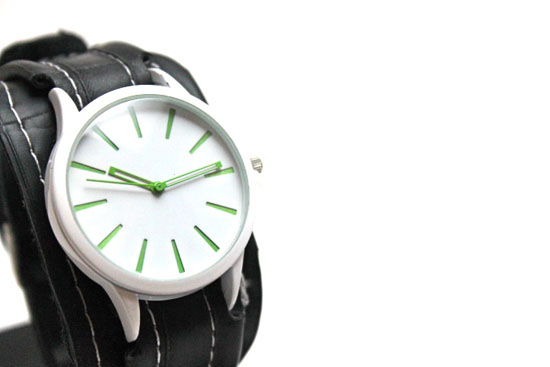 If you think flip-flops are only for your lovely feet, think again because the Flip-Flop Doormat reveals a new life and use of old flip-flops or flip-flop cutouts. The materials used for this eco-friendly and lovely doormat are recycled scrap sourced from a sandal manufacturing process.
As we know, flip-flops are durable and so as the doormat. Other than the use of durable and eco-friendly materials, the doormat also comes in various striking colors making it not only your functional doormat but a decorative item to your home too giving your guests a colorful welcome before they finally enter your home.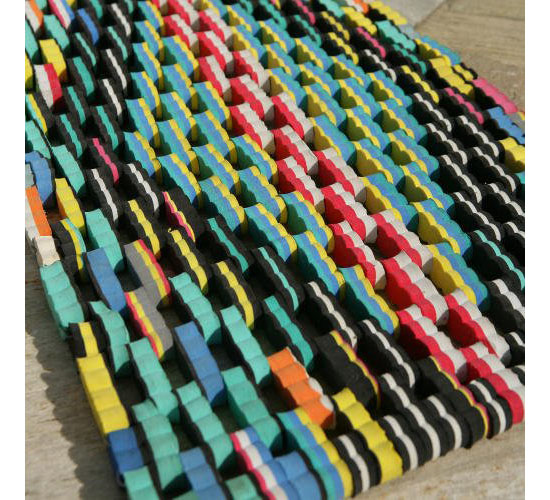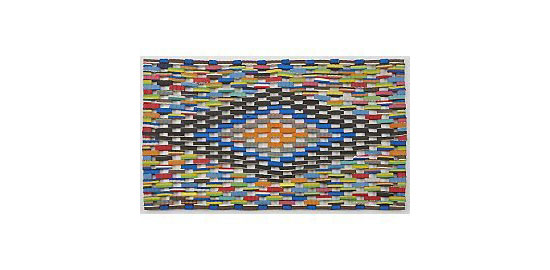 Collecting rainwater will not only allow you to save money on your water bill cost but will also let your help save the environment and to help you do the rainwater collecting fun and easy, Planter-Urn Rain Barrel – Terra Cotta is now available. As its name suggests, it will allow you to collect rainwater. While it serves as an storage of rainwater, it also works double as your beautiful and eye-catching landscape as the barrel is also a planter.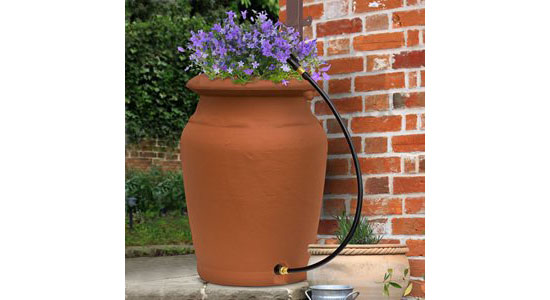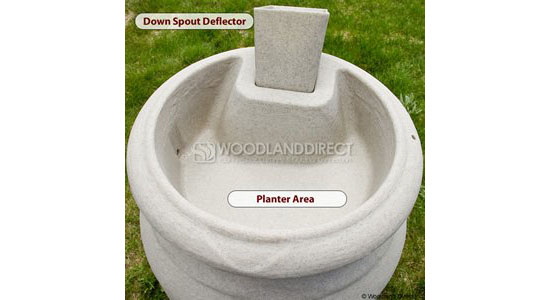 Recycling is not new anymore especially for people who are trying hard to help keep the environment safe and the PRODUKTWERFT Series is just another addition to the millions of products made from recycled items available today. With its new clear cut design, the series will not only help reduce waste and save the environment but also it helps improves those used and antique materials. Instead of having them to our landfills, antique materials are given a new life through these lovely products included in the series.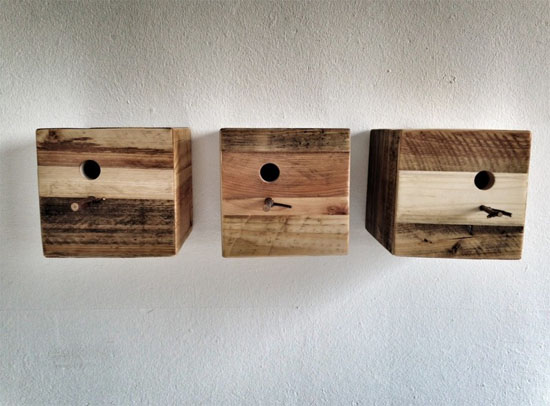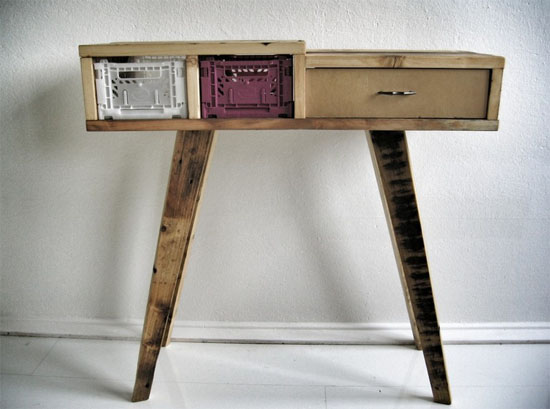 With the passion of caring for the environment, ETSY seller and crafter Noa from Kfar Mordekhai, Israel share his eco-friendly works Eco-friendly Dancing Seeds Mobiles with iGreenSpot team, we are happy to meet people who like us have the same passion with us, and so we are sharing his works with you our readers.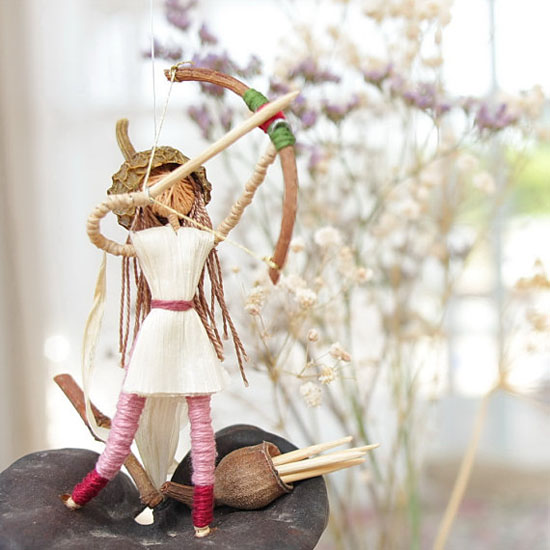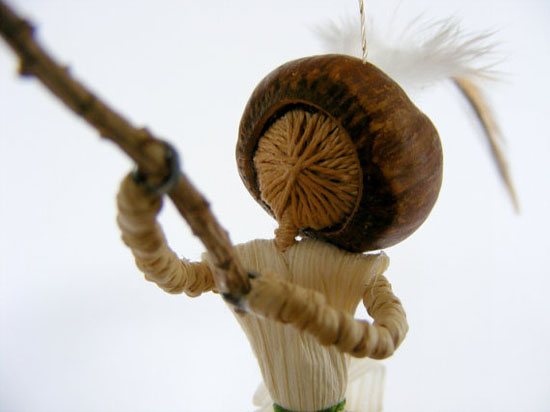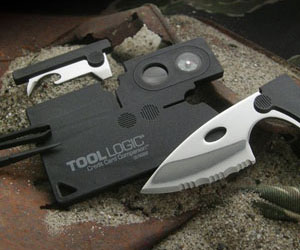 Our Recommended Partners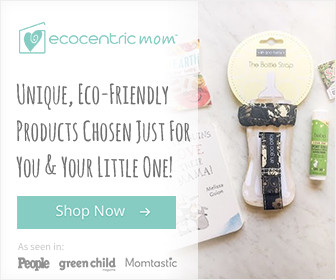 Advertise with us
Archives