Browsing articles in "Packaging"
Electronic devices like computer mouse, USB drive, and more are normally packed in plastic, which is obviously not safe to the environment. To eliminate this practice and help save the earth, packaging design student Emilie has created an eco-friendly and stylish packaging design for our electronic gadget made from corrugated cardboard. Aside from being eco-friendly, this packaging design is also very user friendly. With the plastic packaging, chances are, you might cut fingers while opening, unlike with this cardboard packaging that is so easy to tear. I assume, with the great and ergonomic design it has, this eco-packing is also recyclable.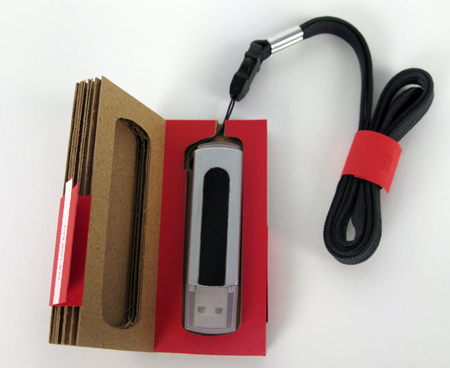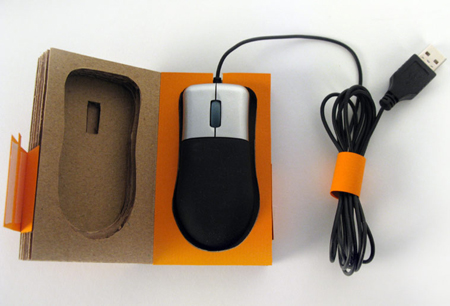 From now on, you will never run out of hanger for your clothes, coats, shirts and more. Designer Steve Haslip who won the D&D Student Awards in 2007 has designed a shirt packaging that will let you re-use the said packaging as a hanger. This eco-friendly design will first, minimized waste, as you do not have to throw your shirt packaging, second, you save some amount of money because you do not have to buy a new hanger just to hang you newly purchased shirts, and you do not need to borrow your other clothes' or your sibling's hanger either. The Hangerpak also is a well-designed packaging material.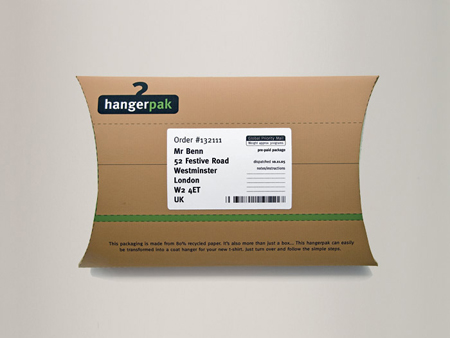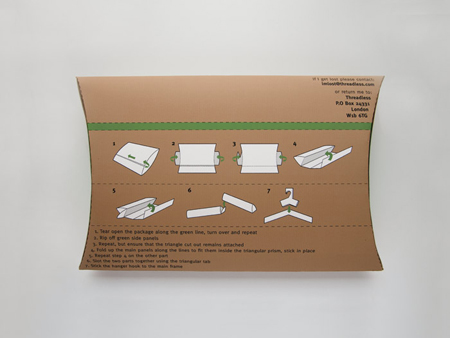 The Disco Choco is an attractive packaging design that will definitely make the customers wanted to have the product. As the name of the packaging design suggests, the disco choco packaging looks as if a disco lights that's shimmering and will definitely call the attention of the buyers. When the users open the packaging, inside it he or she will see a very nice presentation of chocolates. Aside from its attractive looks, the disco choco use a corrugated board that facilitates recycling thus reduces wastes and eventually landfills making it not only an attractive packaging design but also an eco friendly one.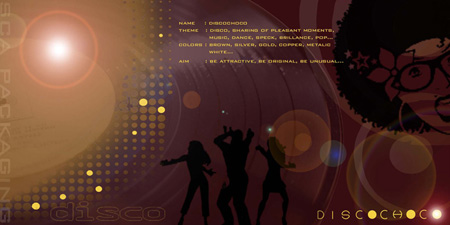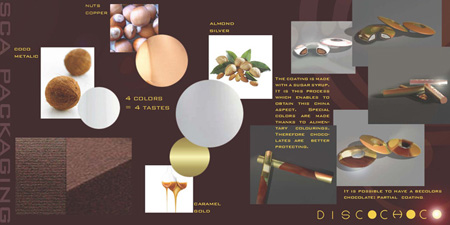 Loveable, fashionable and most of all eco-friendly, are the characteristics the valentine special package by Y-Town and swatch have. The concept of the said special package comes from a lover's symbol, which are the heart and the butterfly. The package includes a new watch called the Butterfly Wings by swatch and packed with an eco-friendly packaging designed by Y-Town. One can reuse the Y-Town packaging as valentine's gloves. Y-town's eco-friendly packaging is called as the Flying Hearts Gloves. With this cute valentine special from Y-town and the renowned watch manufacturer Swatch, lover can now show their love for their partners and to the environment as well.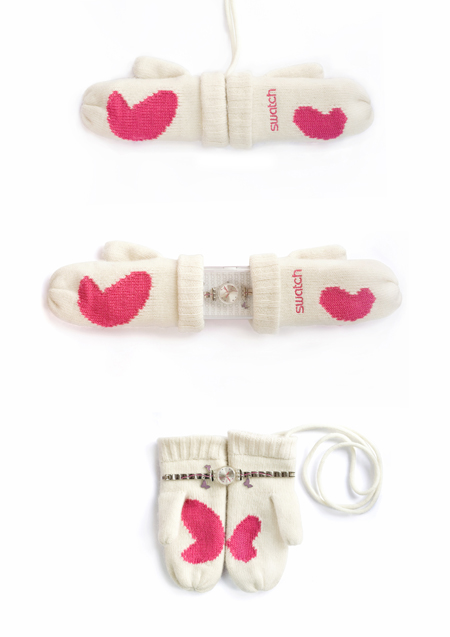 Source: Y-Town
Nowadays, kids and adults alike are into drinking of carbonated drinks, which is not healthy for our body. That is why a beverage company has created the Y Water, a naturally flavored, USDA organic certified drink for kid. Aside from the healthy content, the Y Water has a stylish packaging in Y shaped bottle design making it an effective and attractive packaging without the need for an additional labeling. Your kids can also recycle the beautiful and attractive Y-Water packaging by making it a fun toy by connecting the natural biodegradable and natural rubber Y-Knot. The Y Water is about changing your child's culture and the environment in an eco-friendly approach.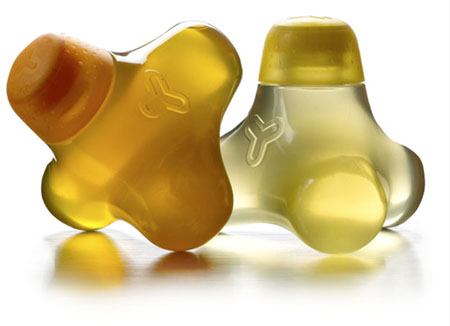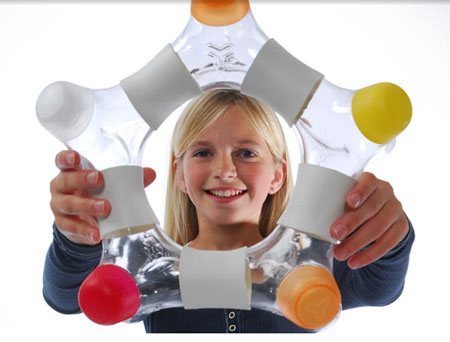 When it comes to packaging, it would be nicer to have it recyclable because it will not only give us the chance to save money from buying another product for the same purpose served by recycling the packaging, it will give us the chance from minimizing the growth of landfills and save the environment. Douclat packaging is truly and environment friendly chocolate packaging because aside from it can be recycled, chocolates are not packed separately and the materials used for the packaging are handmade paper, plywood board, printable stickers, paper string, wrap fabric, spray glue and cardboard. Douclat can be re-used as your small items container like jewelries, coins and more.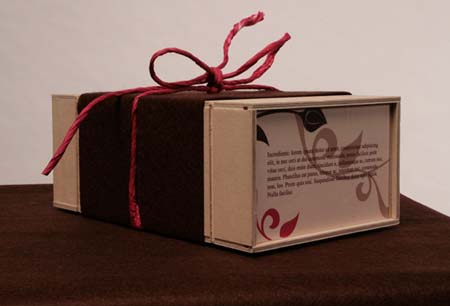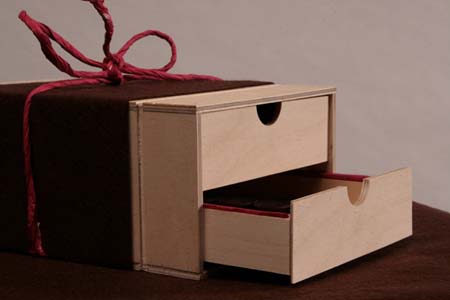 Eating chocolate are really inevitable especially those people who have sweet tooth. With the current style of chocolate packaging, the empty spaces are seen first and eventually made an unwanted impression to the consumers that's why the Slide Out packaging was born. This eco-friendly packaging is made of type B fiberboard that made the pack sturdy enough. The slide out's concept answers the issue of empty spaces on the racks when the products are gone or sold out, for the fireboard is has uses a low friction factor so that the product can slide easily out of the box. When using the Slide Out, plastic packaging is not needed anymore that made it an eco-friendly one.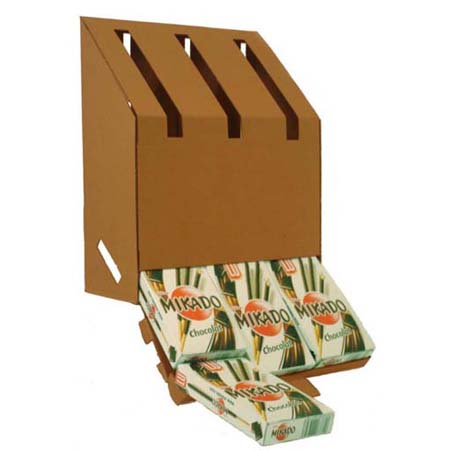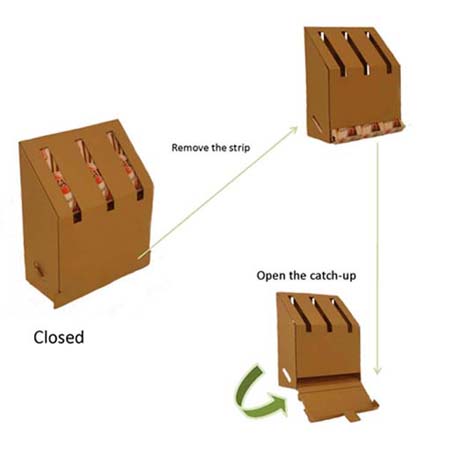 PET water bottles are presently the most common means of packing drinking water in order for it to be easily transportable. However, PET bottles are not advisable for recycling or reusing it as water container. The Klean Kanteen Stainless Water Bottle does the job. It is eco-friendly, lightweight and reusable. Made of stainless steel thus, it will keep your drinks at its best while keeping it clean even if you are placing acidic beverages, the bottle won't react. In addition, this eco-friendly bottle can also be placed in an open flame, however this is not recommended as container for hot boiling water for the Kean Kanteen Water bottle has limited insulating properties. [Click here for more details about Klean Kanteen Stainless Water Bottle]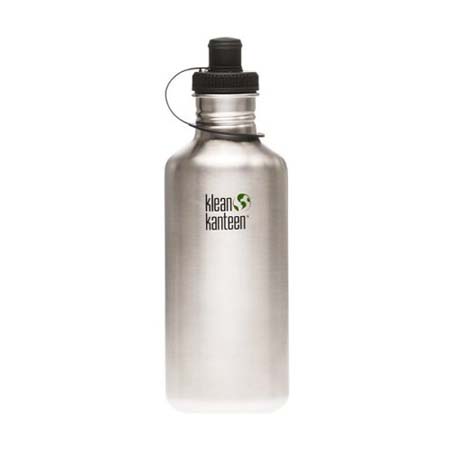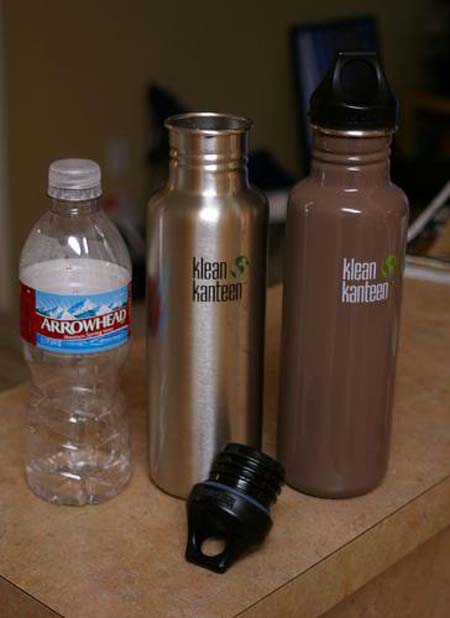 Tissue papers are already part of our lives. We keep them handy wherever we may go. The T-issu by Young In Koh is a cardboard tissue paper packaging that has a the cut-out that serves as the tissue meter. The users will able to see how much tissue does he or she consumed and how much is the remaining that he or she can still use. Since tissue papers and cardboard are made out of pulp, in this way, people are now become aware of how much trees they have saved or consumed through their tissue paper usage. With T-issue there's no need for us to be personally in the forest to show we care for the trees and the nature.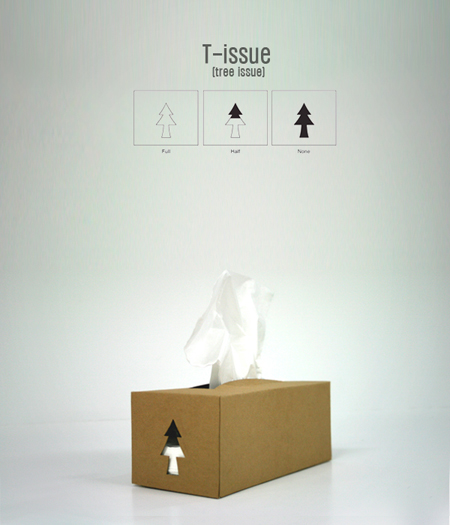 Source: Designboom
Helping to save the environment with the stains caused by excessive packaging, The World Package is created. It has an isocaeder shape that contains 20 OXFAM chocolate eggs. You may tear off one specially designed plane in order to open this stylish packaging design. After consuming your favorites chocolate, you can now bend the pack inside out or pile it up in groups of nine, which turn will create a new pack. The World Packaging can be easily piles up thus saves some space. In addition, it is also made of FSC-certified cartoon and is recyclable, which made it not only a space saver but also an eco-friendly one.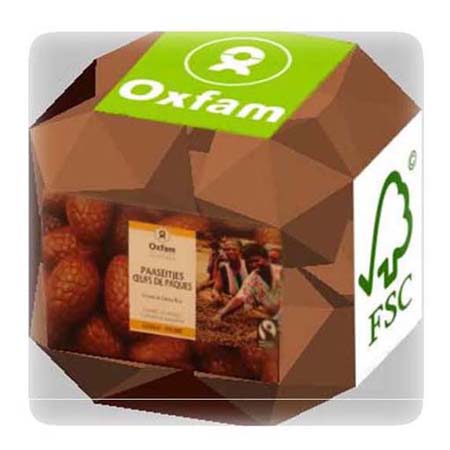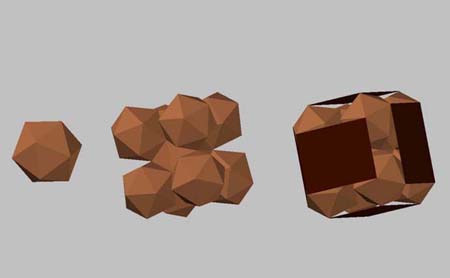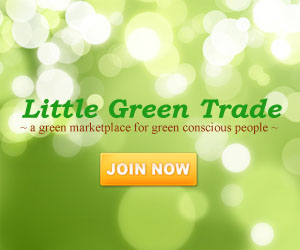 Our Recommended Partners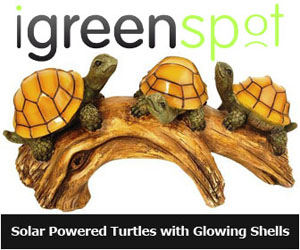 Advertise with us
Archives
Social Networks