Browsing articles in "Outdoors"
Big garden can be pretty hard to care, especially when you have to push mower powered only you. Husqvarna Automower can help you handling this problem. Automower is an electric mowers with big solar panel on top. Here's how it works. Find a spot in your garden for the compost-bin-sized charging station, run a supplied wire perimeter around the edge of your lawn and peg it down with the black pegs that come in the box. We found the process easy and the manual helpful. Once charged up, the Automower will trundle off independently of you and use its computer brain to map your garden and start cutting.
The famous Santa Monica's ferris wheel is the only ferris wheel in the world that take advantage of solar energy. They don't call it famous for nothing, it's been featured in Hollywood movies, music videos, and also because this ferris wheel is the most energy efficient in the world. The recent upgrade to LED bulbs that light up the ferris wheel in now saving more power and money to pacific park, becoming more energy efficient now allows the ferris wheel to maximize on its solar power system more effectively. The new wheel will radiate with 160,000 LED lights, providing 75% greater energy savings than the previously used incandescent bulbs. A ray of sunshine illuminates the new Ferris wheel at Pacific Park on the Santa Monica Pier as panels of energy-efficient LED lights are installed on the attraction. The previous wheel was sold on Ebay and disassembled earlier this month.
Look at this giant LED display, all of those LEDs are using sun energy which is gathered each day. You can find this giant LED all near the site of the 2008 Olympic Games, the Xicui entertainment complex in Beijing, China.
They plan to turn on and go live this month, it will display various video of installations and performances by various artists. Hopefully the sun keeps shining during that day, otherwise, won't be able to see any performances.
Picnic is fun, but sometimes our lovely planet don't think so. Because after beautiful picnic day, you can see a lot of eco unfriendly litter is everywhere, plastic cups, plastic plates, utensils left behind by lazy picnickers. If you are a lazy picnickers, consider to buy bio-degradable picnic ware from firebox. This eco friendly picnic ware is 100 percent made of biodegradable cassava, should you choose to leave your picnic ware, it will disintegrate within a week if left standing in water, or decompose in a few months if left on a compost pile. It even returns natural starch back into the soil.
Source : FireBox
Our Recommended Partners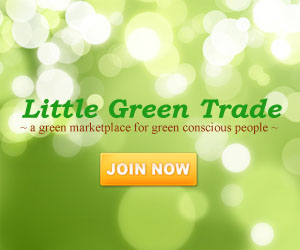 Advertise with us
Archives