Browsing articles in "Outdoors"
Electric fan is the only thing I know to ease the warm feeling temporarily. I never knew there was this thing called the portable air conditioner. Thanks to the internet for educating of such appliances. This portable air conditioner is good for those areas that are small enough to have an air conditioner unit. Aside from that, the portable air conditioner can be of big help to save energy. It is a waste of energy cooling the whole place just to make your current place comfortable. By using a portable air conditioner, cooling only the place where you are, does obviously conserves energy. [Click here for more details about Portable Air Conditioner]
The umbrella is the most common rain gear. Men and women alike, children and adults, use the ever-popular umbrella too. It can also be used in both rainy and sunny days, to protect you from direct heat of the sunlight or from the pouring rain. Discover the Eco-brolly by designer Shiu Yuk Yuen. It's a pocket-sized skeleton of an umbrella wherein canopy can be a used newspaper, plastic, or card. Intended for short distance walks but can also be used longer by clipping the clips at each end of the umbrella into the chosen canopy to stabilize it. Just unscrew the top lid of the skeleton, poke the lid into the middle of the canopy, quick screw to secure it and open it out to have your umbrella. The question is, can a discarded newspaper help me stays dry on the rainy day ?
Discover this green portable toilet from Vyasateja Rao. Eco Toilet is created to provide a clean and portable sanitation solution to the people in various refugee camps. The bowl is made of roto-molded biodegradable plastic and ceramic, and is designed to make the user feel clean and comfortable. The reason behind this is that, when somebody feels like relieving themselves, they just have to pick up the attached bag with some powder in it and place it on the bowl. When the waste already had contact with the powder, it turns into odorless sanitary blue crystals. This is truly an amazing idea that will surely be the answer of today's problem on waste disposal in some areas.
Waterfalls are nature's gift to us. They produce fresh and safe drinking water and they have the beauty for us to enjoy. However, have you heard of a waterfall in the city? New York City has installed a handful of giant, 120 feet waterfalls in the East River and under the Brooklyn Bridge. An awesome work of art will be fully turned on soon for the public to witness. So this summer, do not forget to walk across the Manhattan Bridge and witness the beauty of this manmade 120 feet waterfalls created for you to enjoy. This will surely be a new tourist attraction for the place.
The Baja BBQ Firepack by Mike and Maaike is an innovative charcoal packaging that light and burns away instantly in the grille, thus making your barbeque experience truly simple, clean and chemical free. The product is made from 100 % recycled biodegradable paper pulp. Its package contains 2 lbs of natural lump charcoal and it has an integrated chimney that makes the coals perfectly hot without using any chemical or lighter fluid. After burning, coals are now ready to cook in 15-20 minutes. Baja BBQ Firepack is designed by Mike Simonian and Maaike Evers for Design Annex/Lazzari. Great job guys !
Prohibit the sun from going down on you and use the solar umbrella. It has 24 LED lights that give a sunny glow even when the sun is not shining. It needs no additional wiring to recharge. Even on its different function, the solar umbrella still looks very fashionable and lovely on any patio, backyard, beaches or bistro.
One of the best solar umbrellas ever is the Apsara Solar umbrella. Though it looks like a normal teak frame umbrella, Apsara has the cloth canopy that gathers the solar energy while it was being used under the heat of the sun. Plus it is ultra portable that can be used anywhere anytime of the day.
via TheGreenerGrass
If this is gonna be our future gymnasium, than I will definitely spend more time there … just look at the view, wow … This is not just ordinary gym, this is human-powered gymnasium, it moves on the waves because of your sweat and muscle flexing energy, pretty futuristic imagination.
Often the average urbanite exercising at the gym performs controlled repetitive single plane movements using industrial fitness equipment. All of this energy is summarily dissipated and ultimately exhausted for the sake of a single individual's wellbeing. Other potentials exist to harness this vast human expenditure of caloric energy. In other words, all that energy that we constantly waste in the gym can now be used for something actually useful.
By continuing to provide vital health amenities, the River Gym can leave the realm of the glass box and become a useful multi-planar kinetic space. Envision your gym becoming a machine of human propulsion that helps purify water, provide spectacular views, and transport less-motivated citizens. Moreover the latest gym does not just have a television set to stare at or the same old boring music in loop.
Designer : Mitchell Joachim and Douglas Joachim via EcoFriend
Big garden can be pretty hard to care, especially when you have to push mower powered only you. Husqvarna Automower can help you handling this problem. Automower is an electric mowers with big solar panel on top. Here's how it works. Find a spot in your garden for the compost-bin-sized charging station, run a supplied wire perimeter around the edge of your lawn and peg it down with the black pegs that come in the box. We found the process easy and the manual helpful. Once charged up, the Automower will trundle off independently of you and use its computer brain to map your garden and start cutting.
The famous Santa Monica's ferris wheel is the only ferris wheel in the world that take advantage of solar energy. They don't call it famous for nothing, it's been featured in Hollywood movies, music videos, and also because this ferris wheel is the most energy efficient in the world. The recent upgrade to LED bulbs that light up the ferris wheel in now saving more power and money to pacific park, becoming more energy efficient now allows the ferris wheel to maximize on its solar power system more effectively. The new wheel will radiate with 160,000 LED lights, providing 75% greater energy savings than the previously used incandescent bulbs. A ray of sunshine illuminates the new Ferris wheel at Pacific Park on the Santa Monica Pier as panels of energy-efficient LED lights are installed on the attraction. The previous wheel was sold on Ebay and disassembled earlier this month.
Combining solar panels with energy efficiency lighting is the best value a solar power system can offer but very rarely accomplished. If you're considering solar panels, pairing up LED lighting with a solar electric system can be one of the best moves you can make.
Via GoGreenSolar
Look at this giant LED display, all of those LEDs are using sun energy which is gathered each day. You can find this giant LED all near the site of the 2008 Olympic Games, the Xicui entertainment complex in Beijing, China.
They plan to turn on and go live this month, it will display various video of installations and performances by various artists. Hopefully the sun keeps shining during that day, otherwise, won't be able to see any performances.
Our Recommended Partners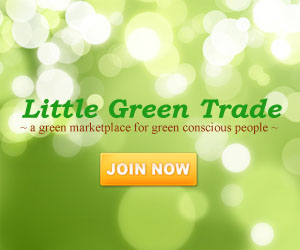 Advertise with us
Archives