Browsing articles in "Outdoor"
We need to look for energy alternatives like having the Sunforce Wind Turbine because electricity cost is getting higher these days so as gas prices. What make Sunfore an ideal alternative for electricity source is that its ability to supply electricity with just the help of nature's eternal, natural supply of wind.
The turbine's features include:
• Ability to charge 12V and 24V batteries
• Perfect for remote locations, cottages, and reserved power back-up
• Waterproof blade design made of fiberglass
[Click here for more details about Sunforce Wind Turbine ]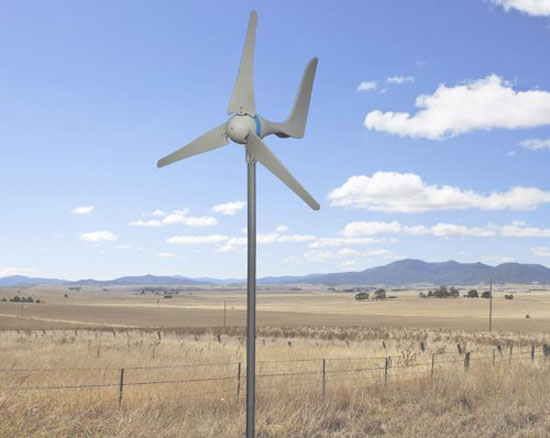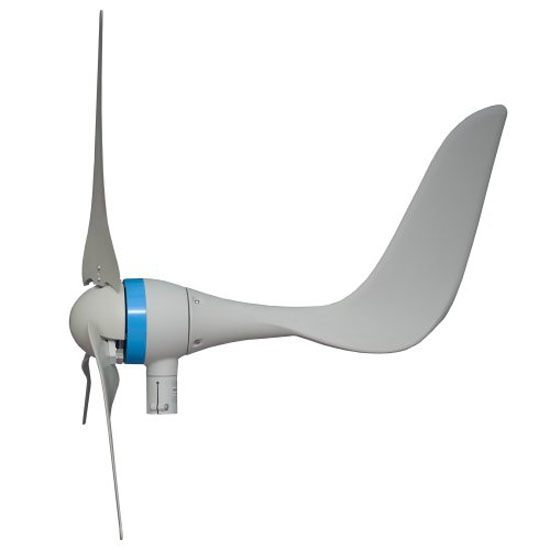 A greenhouse is one of the best ways to enjoy natural fresh air and the Gardman R687 4-Tier Mini Greenhouse will definitely be a perfect greenhouse for you when you have very limited space home. You can also have this cute little greenhouse as your indoor garden in the kitchen and plant your favorite herbs in.
Being a 4-tier mini greenhouse, this cute greenhouse from Gardman has 4 shelves designed to be your little garden on your deck, patio, or balcony. Other than your stylish herb garden indoors, this greenhouse is also perfect for seed propagation so you can closely monitor the growth of your plants. On the other hand, it can also be perfect for plant growing as well as an ideal holder of your plants for display. We believe, it will add unique and "green" touch in your home. [Click here for more details about Gardman R687 4-Tier Mini Greenhouse]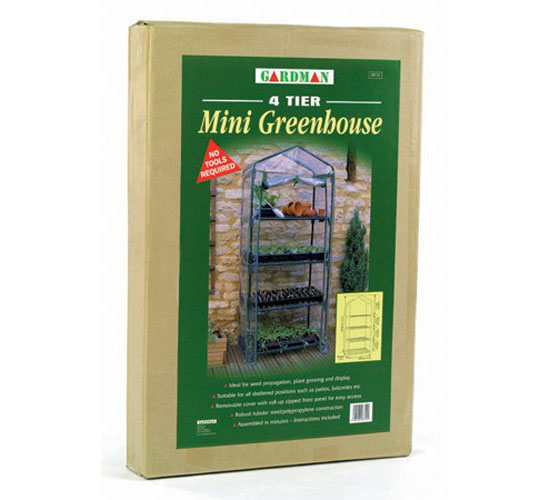 Many have claimed that paper napkins are eco-friendly. Now the company of a cloth napkin called the Happy Crab Cloth Napkins also have claimed their products to be eco-friendly. Many of us may now ask the question, "What made a certain product eco-friendly."
To be considered as eco-friendly, a product should not harm the environment through its sources, production and must not be an addition to our wastes and landfills. A paper napkin is considered to be eco-friendly because of the materials it uses, the paper, which can easily decompose. Therefore, it won't harm the environment that long. With cloth napkins on the other hand, these are considered green product because it will not be an addition to our landfills since everyone can reused the napkin by simply washing it with soap and water and some disinfectant too. [Grab this adorable and cute Happy Crab cloth napkins]
Keeping the environment safe and clean sometimes requires a lot of effort from reforestation to rehabilitation and the like but not in the case of using the Recycled Rice Hemp Hobo Bag. As its name suggests, this handbag is made from recycled rice bag. Most probably, this will be very possible in countries where rice is one of the most important components for a healthy meal like those most countries in Asia.
It is good to hear that after we have consumed the rice, the bags will no longer be an addition to our trashes and eventually to our landfill. This bag is a great project in keeping the environment clean and safe. The bag's print design looks like the natural print of the rice bag. This only means that no harmful or toxic paints are used to enhance the look or appearance of the bag. If you were to look at the images, the bag does not looks like made of recycled material. [Click here for more details about Recycled Rice Hemp Hobo Bag]
Our lunch boxes are evolving but the Ecolunchbox Solo Cube lunch box seems like bring back the yester years. Made of 100% stainless steel, users of this elegant lunch box can finally kiss yucky and mucky lunch boxes goodbye. Other than that, this classic yet contemporary lunch box is free from plastic, lead, BPA, phthalate, and waste. Therefore, using this will keep the users as well as the environment safe.
Measuring 5 ¼ inches square and 1 7/8 inches deep, this classy container is perfect for your sandwich and other foods. The high-quality stainless steel material used in the container made this lunch box a healthy and non-toxic tool for office or school. [Click here for more details about Eco Lunch Box Solo Cube]
With the availability of reusable bags like the Flip and Tumble Reusable Bags, reducing waste is now a no excuse for everybody. We do our grocery shopping daily, weekly or monthly and normally, our grocery bags are just tossed to trash cans and even add up to our landfills.
With the reusable bags, we can now reduce landfills. All we have to do is to buy one or more reusable bag, use it as much as we want or until its useful life ends. In this way, not only we reduce landfills but also help save some amount of money as well as carbon emission in the production of bags. [Click here for more details about Flip and Tumble Reusable Bags]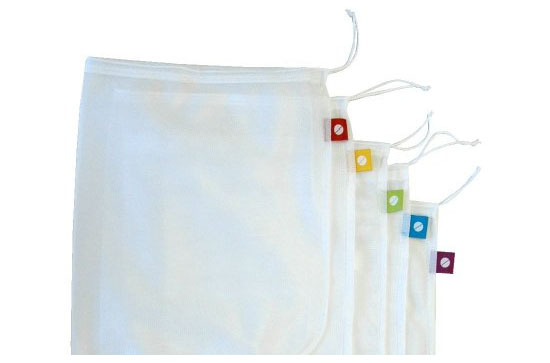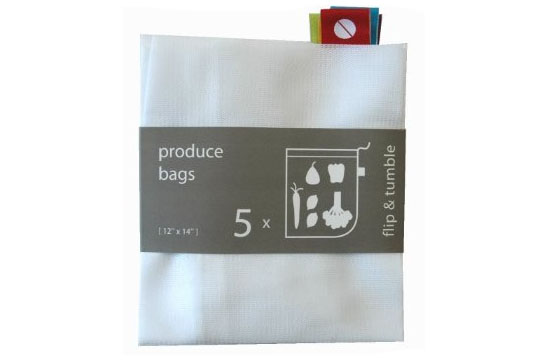 Messenger bags are not for messengers alone this time, especially if it is as fashionable as the Mobile Edge Canvas Messenger Bag. People from all walks of life can now enjoy the use of a messenger bag. They find it fashionably trendy and comfortable.
Aside from that, this trendy messenger bag from Mobile Edge is made of canvas, thus safe to the environment. Having this messenger bag will let you kiss goodbye those old-fashioned laptop bags, this messenger bag can hold your laptop of up to 16-inches. [Click here to checkout Mobile Edge Canvas Messenger Bag]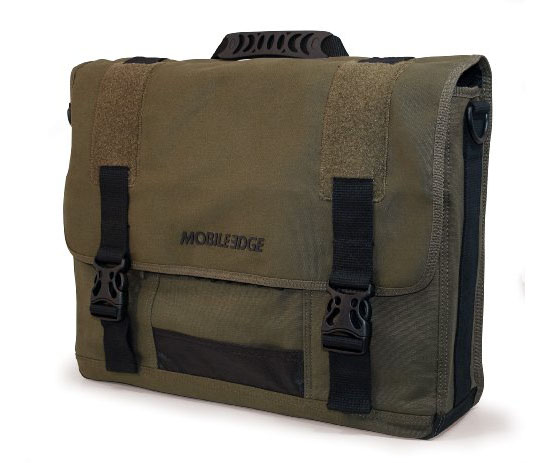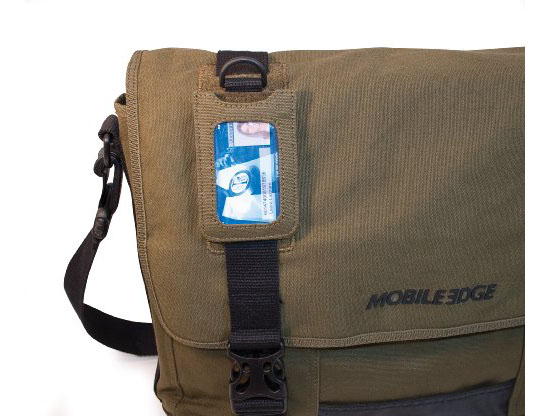 Doing Yoga is one of the best things to do to keep ourselves healthy and of course, with the help of the Jade Harmony Professional Yoga Mat, you can also keep the environment healthy.
This stylish yoga mat features a thickness of 3/16-inches. It is made of natural rubber and has open-cell, thus safe to the users and to the environment. In addition, this yoga mat uses no PVC items or any other substances that can harm the ozone layer and the environment. Other than being environment friendly, this mat is also easy to maintain. All you need is a soap and water and you are good to go in keeping your yoga mat safe and clean. It features a measurement of 68 and 74-inches in length, thus can accommodate people with this height. [Click here to checkout Jade Harmony Professional Yoga Mat]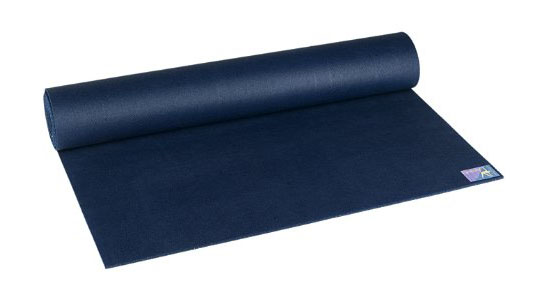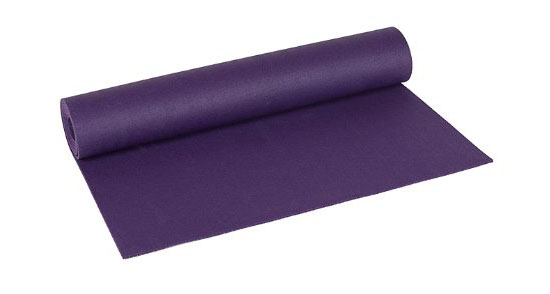 It would be amazing when design landscape that not only beautiful but also edible, which is true in the case of the Veggie Patch Edible Landscape. This edible landscape will provide enough vegetables for people living in rural areas who think that they do not have any chance at all to enjoy fresh produce.
Giving back to nature is easy with the help of numerous sustainable designs like the Miir Mi 600 Bottle. This bottle is designed to be eco-friendly. It has various features that can reduce impact to the environment including BPA free, Phthalate-free, lead-free, liner-free and 100% recyclable. [Click here to get more details about MiiR Mi-600]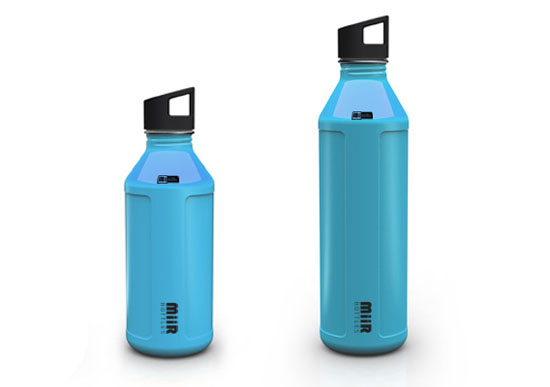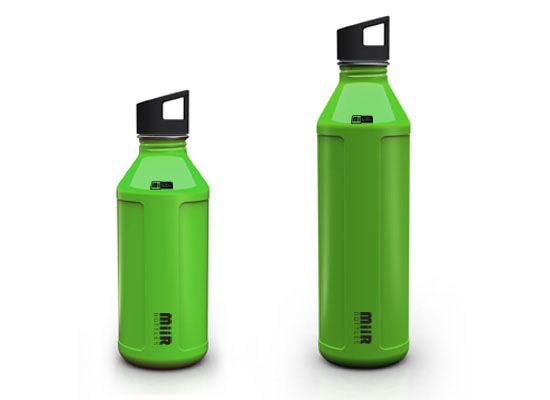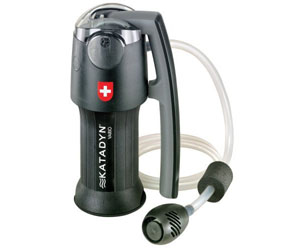 Our Recommended Partners
Advertise with us
Archives