Browsing articles in "Outdoor"
If you care to provide enough illumination in your patio or garden while keeping the environment safe, the use of Westinghouse Premium LED Solar Lights is the best thing you can do. As its name suggests, the lamp uses LED lighting technology, a kind of light that provides bright illumination at a lesser energy compared to traditional bulbs.
In addition to the use of energy saving LED lighting technology, the lamp is also solar powered. Each of the solar lights used in this lamp has amorphous solar panel responsible in collection sunlight and transforms it into useful energy. The sun energy collected are then stored in the lamps 600 mAh batteries for use at night. The lamp comes with a stainless steel ground stakes, ribbed glass lens and is of superior high quality that you can enjoy its beauty for long. If you are buying this lamp to complement your landscape, the lamp is available in bronze and stainless steel making it easier for you to find the right one for your landscape theme. The lamp comes in a set of 12 and each of the 12 lamps has a switch that allows you to choose different illuminating colors of white or amber. You can also opt to have a color-changing illuminating effect to make it more attractive. Forget about hiring a professional electrician when buying the Westinghouse Premium LED Solar Lights because it is extremely easy to install and uses no wiring at all. [Click here for more information about Westinghouse Premium LED Solar Lights]
If you like to have a Tiki inspired landscape design you complete it with the new Tiki Bamboo Bench Tropical Coffee Table Patio Bar Bench. Made of bamboo, the coffee table and patio bar bench in one will not only complete your dream Tiki inspired landscape but also will allow you to help save the environment. Bamboo is a fast growing kind of plant allowing it to produce enough amount of useful and durable material in just a short period. [Click here for more information about Tiki Bamboo Bench Tropical Coffee Table Patio Bar Bench]
Many of us claims to have very limited space but with the creation of the Loci Studio Urban Eco-Garden-Beijing, it seems like we do not have the right complain on why we do not have our own garden even when we are living in big cities like Beijing. The Urban Eco-Garden is a project of Loci Studio aimed to transform a vacant inner-city backyard in Central Beijing.
The project resulted into creating a productive garden and transforming the then lifeless and useless space into a productive one. This idea may be old to some cities like in New York City, where a rooftop garden is made, but in China, urban farming is not common. This project will surely help address the increasing problem on environmental pollution, food contamination and soaring cost of living in China.
Packing lunch and snacks is common to many parents with school kids and using Kids Konserve Nesting Trio Stainless Steel Containers will not only let parents save money but also the environment. Unlike those Styrofoam and plastic made containers, stainless steel is a reusable one. All you have is to wash it clean after use and fill it with your kid's lunch or snacks the next day. Obviously, this is a great money saver too, for you don't need to buy a new container repeatedly. [Click here to know more about Kids Konserve Nesting Trio Stainless Steel Containers]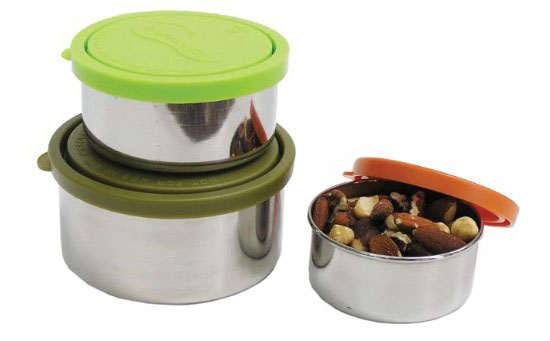 Continue reading »
Collecting solar energy is undoubted one of the best ways to enjoy clean energy and you can easily do it if you have a Solio Bolt Battery Pack and Solar Charger. The battery pack along with the solar battery charger will help you keep your electronic devices fully charged at all time anywhere you may be. Charging your electronic gadget can be through and on-board battery or through solar panels. You don't need to worry of its compatibility because it can charge thousands of USB powered gadgets. [Click here for more information about Solio Bolt Battery Pack and Solar Charger]
With the skyrocketing prices of gas and with the rampant campaign on climate change, owning a Sunforce 50048 60-Watt Solar Charging Kit will surely help us save on our energy cost. In addition, this charging kit minimizes the production of carbon emission allowing us to help save the environment. [Click here to know more about Sunforce 50048 60-Watt Solar Charging Kit]
Having a picnic once in a while is a great way to distress and relax especially when done with care to the environment using an eco-friendly Eco-Picnic Basket for Two. This lovely and stylish picnic basket has various eco-friendly features including the 100% all-natural and renewable materials used in the production. In addition, the basket is also hand-woven, producing zero carbon emission, which is essential in keeping the environment safe and clean.
Other than the carbon-free manufacturing process and 100% all-natural materials used, the basket also has the insulated lining made of chemical free cotton and dye. In addition to the eco-friendly features, the basket also contains all the important things you need for your outdoor meal and adventure. Inside the basket, include two sets of dinnerware, plates, and utensils made of bamboo. The basket also has two glasses made of recycled glass, two embroidered napkins made of organic cotton, and a cutting board made of bamboo and cheese knife. The basket has the dimension of 15 inches in width by 11 inches in depth and 13 inches in height. This measurement may vary though because of it being a handmade product. [Click here to get more details on Eco Picnic Basket for Two]
Building an eco-friendly structure is extremely beneficial both to all mankind as well as the environment and so Victor Vetterlein created his W-pod Writers Pod Concept. The pod will be built in different location on a private property near Aspen, Colorado USA. However, Victor's client is a writer that wants the studio designed to be movable by truck or helicopter to various locations for writing inspiration purposes. For the said purpose, the write's pod is designed in accordance to public roadway restrictions, which is a maximum of 8 feet in width and 6 feet in height. The pod needs not to have running water supply as well as bathroom since all of its potential locations are within walking distance to residential structures. However, the post will have the desired amount of electricity supply and because locations are prone to heavy winter snow, the pod has the separate six feet high base frame and a detachable staircase.
Lanterns like Soladyne Mini Solar Lantern is not only perfect for camping and other outdoor adventures but also ideal for use when power blackout or when a calamity happens. Mini lanterns add fun to our outdoor adventure or save us from darkness during unexpected calamities. However, what made this cute mini lantern from Athena Brands exceptional among others is its being solar powered. [Click here for more information about Soladyne Mini Solar Lantern]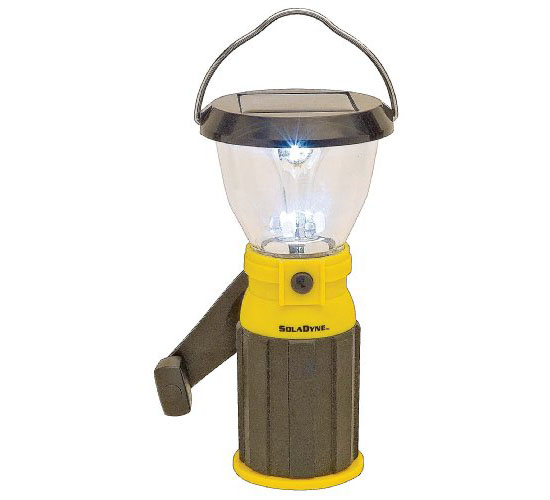 Continue reading »
Designed by Filipino industrial designer Stephen Reon Francisco, the Smart Garden Cart is a perfect tool to make gardening a lot easier. The cart is designed ergonomically for your hand to be extra comfortable with it. Aside from the ergonomic design, the cart is also extremely lightweight but durable enough to carry your heavy gardening tools, equipments, soils and other garden materials and tools. It is not only the handle, which is redesigned in this product but also the form and uses of the cart. One cart can mean a lot to you. It has various functions that you will definitely appreciate and most of all; it can help you save some amount of money.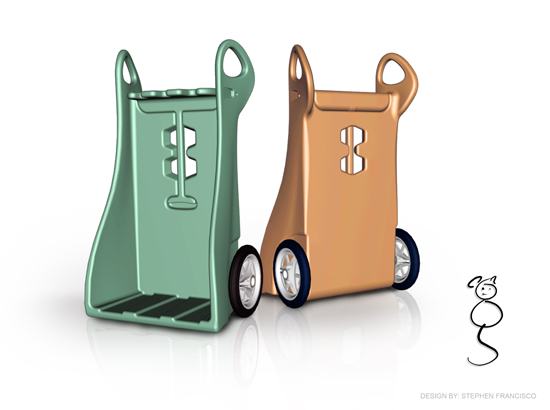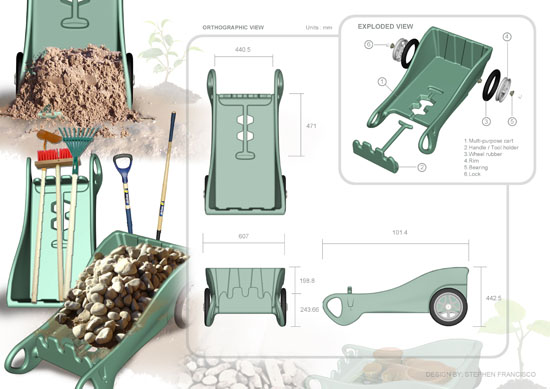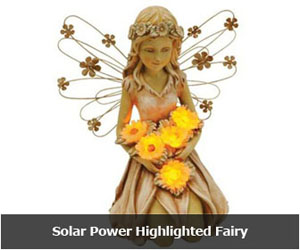 Our Recommended Partners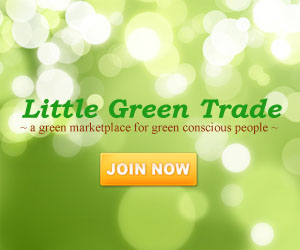 Advertise with us
Archives