Browsing articles in "Outdoor"
Collecting solar energy is undoubted one of the best ways to enjoy clean energy and you can easily do it if you have a Solio Bolt Battery Pack and Solar Charger. The battery pack along with the solar battery charger will help you keep your electronic devices fully charged at all time anywhere you may be. Charging your electronic gadget can be through and on-board battery or through solar panels. You don't need to worry of its compatibility because it can charge thousands of USB powered gadgets. [Click here for more information about Solio Bolt Battery Pack and Solar Charger]
With the skyrocketing prices of gas and with the rampant campaign on climate change, owning a Sunforce 50048 60-Watt Solar Charging Kit will surely help us save on our energy cost. In addition, this charging kit minimizes the production of carbon emission allowing us to help save the environment. [Click here to know more about Sunforce 50048 60-Watt Solar Charging Kit]
Having a picnic once in a while is a great way to distress and relax especially when done with care to the environment using an eco-friendly Eco-Picnic Basket for Two. This lovely and stylish picnic basket has various eco-friendly features including the 100% all-natural and renewable materials used in the production. In addition, the basket is also hand-woven, producing zero carbon emission, which is essential in keeping the environment safe and clean.
Other than the carbon-free manufacturing process and 100% all-natural materials used, the basket also has the insulated lining made of chemical free cotton and dye. In addition to the eco-friendly features, the basket also contains all the important things you need for your outdoor meal and adventure. Inside the basket, include two sets of dinnerware, plates, and utensils made of bamboo. The basket also has two glasses made of recycled glass, two embroidered napkins made of organic cotton, and a cutting board made of bamboo and cheese knife. The basket has the dimension of 15 inches in width by 11 inches in depth and 13 inches in height. This measurement may vary though because of it being a handmade product. [Click here to get more details on Eco Picnic Basket for Two]
Building an eco-friendly structure is extremely beneficial both to all mankind as well as the environment and so Victor Vetterlein created his W-pod Writers Pod Concept. The pod will be built in different location on a private property near Aspen, Colorado USA. However, Victor's client is a writer that wants the studio designed to be movable by truck or helicopter to various locations for writing inspiration purposes. For the said purpose, the write's pod is designed in accordance to public roadway restrictions, which is a maximum of 8 feet in width and 6 feet in height. The pod needs not to have running water supply as well as bathroom since all of its potential locations are within walking distance to residential structures. However, the post will have the desired amount of electricity supply and because locations are prone to heavy winter snow, the pod has the separate six feet high base frame and a detachable staircase.
Lanterns like Soladyne Mini Solar Lantern is not only perfect for camping and other outdoor adventures but also ideal for use when power blackout or when a calamity happens. Mini lanterns add fun to our outdoor adventure or save us from darkness during unexpected calamities. However, what made this cute mini lantern from Athena Brands exceptional among others is its being solar powered. [Click here for more information about Soladyne Mini Solar Lantern]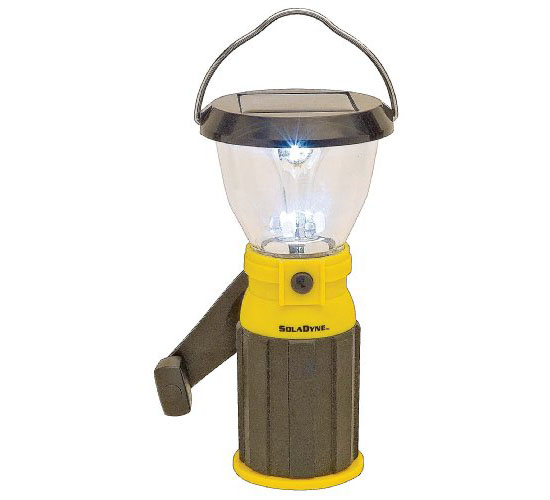 Continue reading »
Designed by Filipino industrial designer Stephen Reon Francisco, the Smart Garden Cart is a perfect tool to make gardening a lot easier. The cart is designed ergonomically for your hand to be extra comfortable with it. Aside from the ergonomic design, the cart is also extremely lightweight but durable enough to carry your heavy gardening tools, equipments, soils and other garden materials and tools. It is not only the handle, which is redesigned in this product but also the form and uses of the cart. One cart can mean a lot to you. It has various functions that you will definitely appreciate and most of all; it can help you save some amount of money.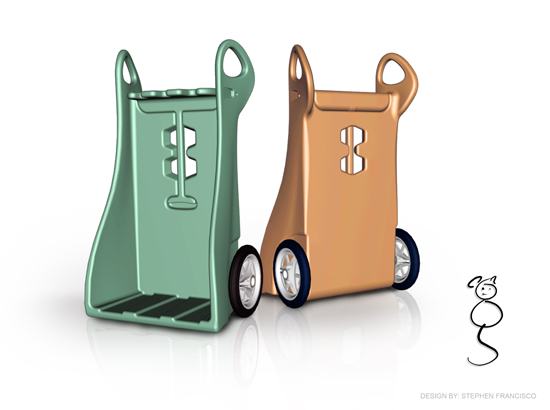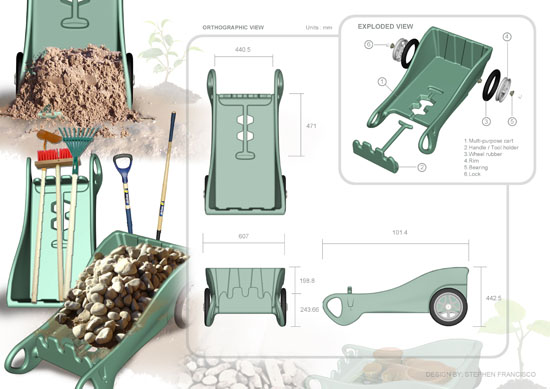 Outdoor adventure is fun as it takes you closer to nature and doing along with Sportsman Xtreme LED Lantern from Rayovas will not only bring us closer to nature but also it will help us save money and the environment. The outdoor lantern uses four watts LED lights that lasts up to 100,000 hours and don't need to be replaced, which is obviously a big savings to its users. The LED lights of the lamp can be adjusted to three modes according to your illumination needs.
The three modes options include high, low, and strobe. In addition, the LED lights are 300 lumens lights. When outdoor, you are sure enough that you won't lose this eco-friendly lantern because it has the red LED light that blinks every five seconds when the lantern is off making it easy for you to find the lantern if you feel like you have misplaced it. [Click here for more information about the Sportsman Xtreme LED Lantern]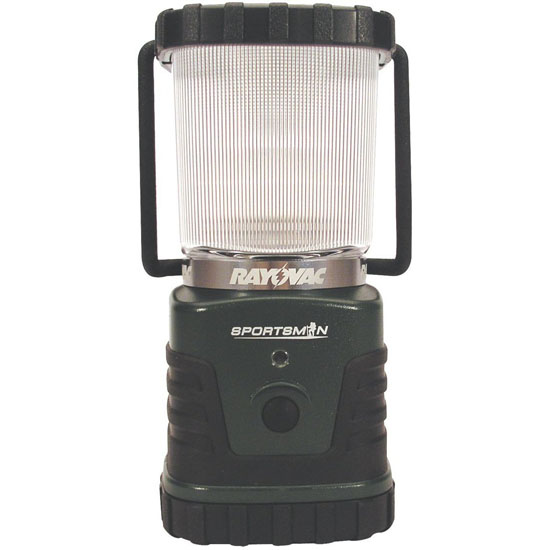 With today's fast-paced lifestyle, we tend to multitask while on the go and the Soladec All-in-One Portable Solar Power Charger and External Battery will help us make our busy lifestyle as comfortable as we want it to be. As a solar charger and battery in one, this only mean that, we can enjoy connecting with our modern life even when we are in remote areas where power can be a scarcity. [Click for more information about the Soladec All-in-One Portable Solar Power Charger and External Battery]
Composting can be one of the great ways to reduce waste and the 75-Gallon Eco Bin Collapsible Composter will help you do that. With this eco-friendly composter, you can now compost organic materials from plants and animals and have them as your organic fertilizers later. In this way, you can not only produce organic produce but also can help reduce waste and carbon emission, since there will be a reduce demand for processed fertilizers. [Click here for more information about the 75-Gallon Eco Bin Collapsible Composter]
Being eco-friendly without compromising today's modern standards of living is now highly possible with the SigniCASE Bamboo Case For iPhone. Designed by SigniCASE, this eco-friendly case for iPhone is made of a 100% natural and eco-friendly material and 100% handcrafted. Therefore, it produces zero carbon emission.
All iPhone owners will surely love this case because its design is universal. Meaning, this iPhone case is compatible for different kinds of iPhone 4/4S including black, white, GSM & CDMA. It has the protective felt on the back designed to protect your phone from scratch. [Click here for more information about the SigniCASE Bamboo Case For iPhone]
Our Recommended Partners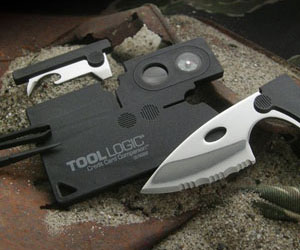 Advertise with us
Archives
Social Networks