Browsing articles in "Outdoor"
A shelter for survival is very important during a disaster. However, sheltering survivors is not just enough. Disasters happen maybe because of the nature's revenge of being abused by people. It is now time to give back to our nature and create an eco-friendly survival shelter. The In-Habit is a perfect example of what I am talking about that represents a next phase of disaster relief shelters. It might be inspired by structural forms of the past; it utilizes new materials and technologies that are ideal for disaster relief. In-Habit is manufactures from recycled plastic bottles, and has Photovoltaics (OPV) that absorbs and store solar energy that are then transferred to OLEDS for electricity lighting use at night.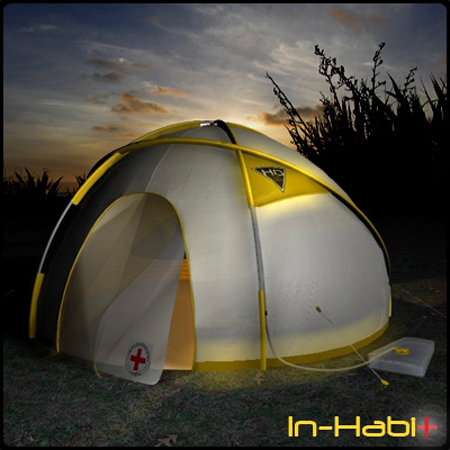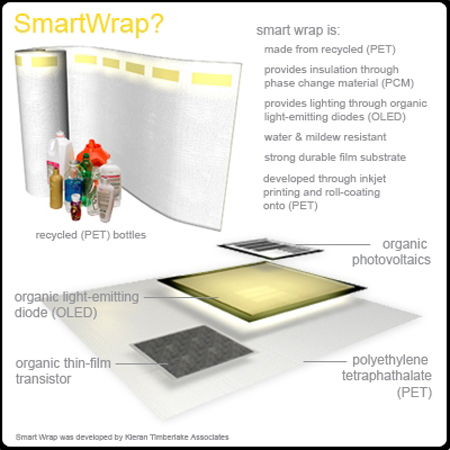 Environmental issue has been talked about for quite long already. Fighting for this issue can be the reason why many of the environmentally friendly materials are being produced. However, creating something that would inform the public of their current environment situation is not yet in the picture. When we speak of temperature and if it talks about 25 degrees Celsius, everybody knows already what it means. However, if somebody talks about 2.1ppm CO2, this will be something new. This is why the environmental traffic lights are created. Just as the traffic lights that help us regulate vehicular and pedestrian traffic, the environmental traffic lights provide us information about the environmental state of our ecosystem. This will help us understand and become aware at the same time with the current situation of our ecosystem.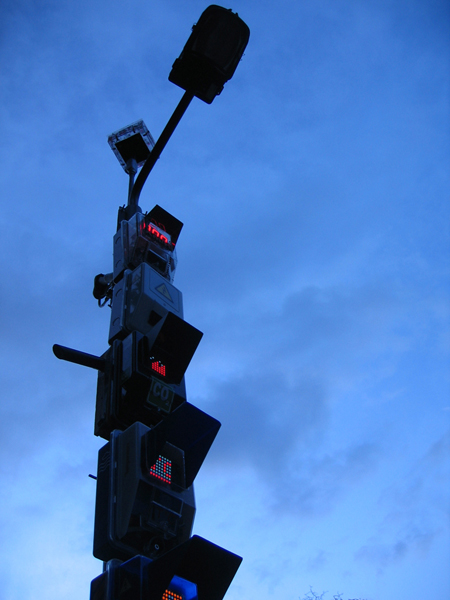 Outdoor sitting is fun especially if with family and friends. Everybody can now enjoy outdoor sitting while being eco-friendly at the same time with the Reel Chair. This eco-friendly chair uses a water-based lacquer for a safer environment. Just like any other furniture, it also designed that will perfectly fit in two different table heights. The low seating is perfect for some intimate moments while having some good chats, and the high seating for a perfect dining experience and deskwork. In addition, the reel chair can also be dismantled easily in order for you to have an easy transfer or storage.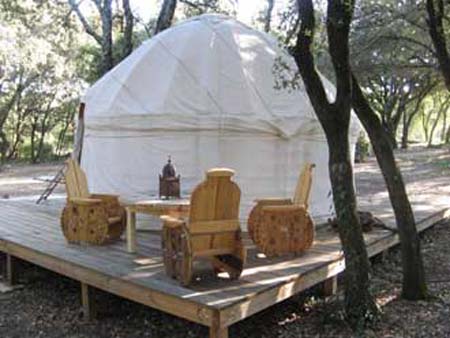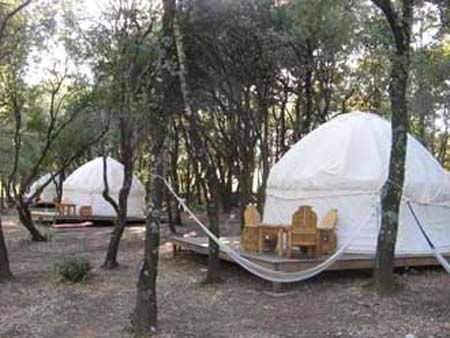 Old Planks are normally thrown away and definitely adds up to mountains of landfill we have. However, this time around, it will never be a problem anymore because old planks are already used in making elegant chairs. Bleu Nature is creating a wonderful and elegant Old Plank Chair that is perfect for outdoor use. This eco-friendly furniture will surely make your sitting experience more relaxing thinking that you are not only sitting and enjoying, but in fact, you are also helping in saving our nature. This chair is definitely perfect for outdoor use when having some get together with friends and family.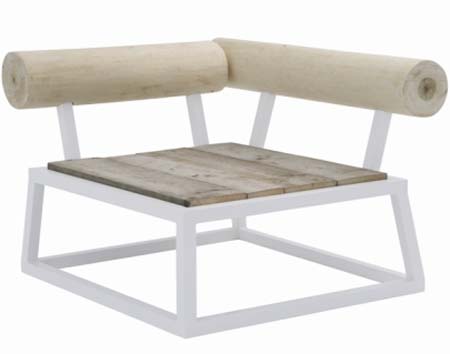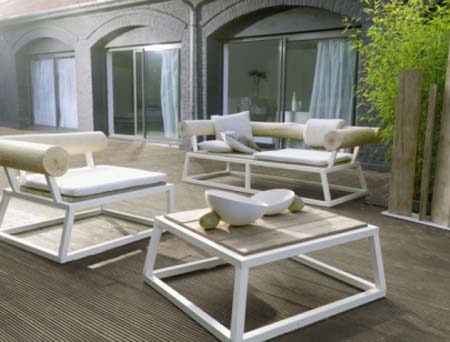 Inspired by the Indian Ocean earthquake tragedy in 2004 that kills 430 innocent lives, the Sanctuary is created. It is a solution created for future natural calamities. The Sanctuary is a compact and lightweight shelter that is made of DuPont Tyvek for it to be lightweight, moisture repelling, water, tear, chemical resistance, flexibility, opacity and highly recyclable, resistant to blood and water borne microbes. The whole shelter is made with a biodegradable potato starch wireframe structure, which will automatically springs into shape from its flat compressed state. The upper part of the shelter has a reflective painted "x" mark for easy recognition to rescue operators. The shelter includes a first aid kit, blanket, towel and a temporary sandal. In addition, it can easily be compressed and transfer to another location.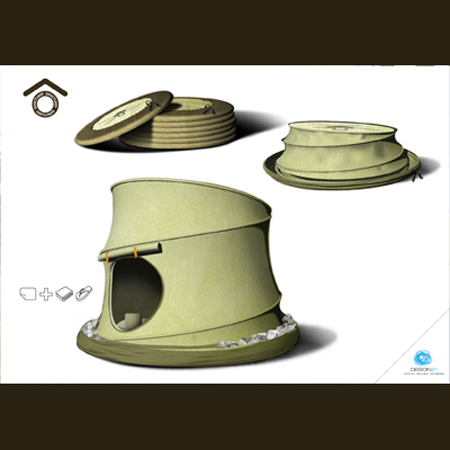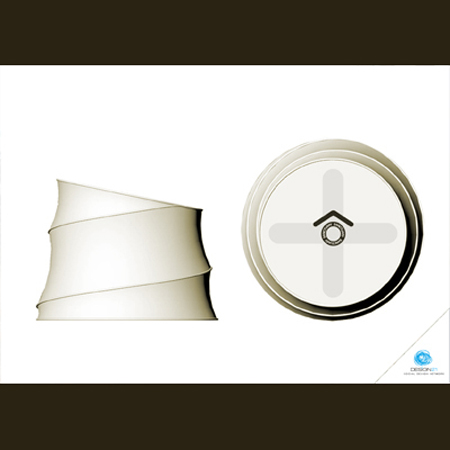 The sound from wind by Joseph Kim produces great melodies when riding on your bicycle. It produces an analog sound with the use of the principles of instruments like Flute or the Ocarina. The buttons on the handle can be used to create various melodies. You will definitely got a chance of being a musician if you are riding your bike with the Sound from Wind. Producing great melodies with the Sound from Wind is very simple for it doesn't need to use electricity to produce. With the use of your fingers and the speed of your bike, you can already control the sound and volume of the Sound from the Wind.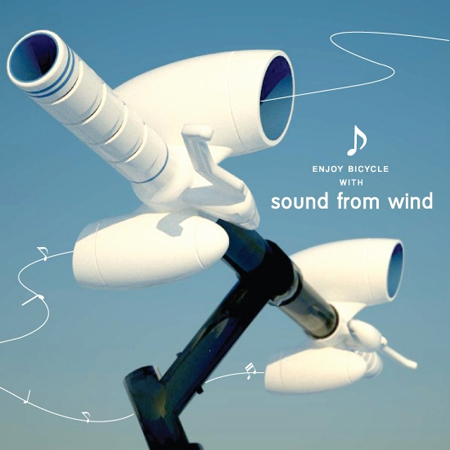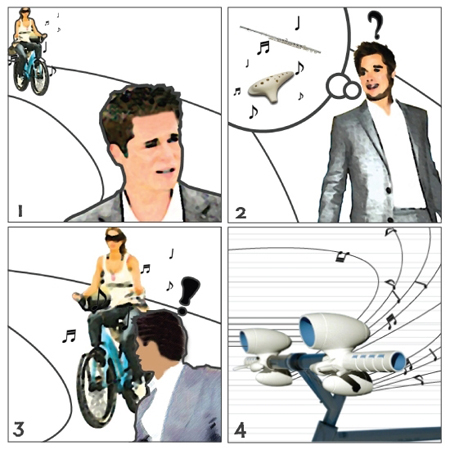 Gas prices nowadays are still on its high mark even though it slowly lowers down. Because of this, we do still need an innovative product that will save us from those high gas prices. The FWD human powered vehicle will probably be the answer to what we are looking for. It is a human powered vehicle that both configurations of a tricycle and a bicycle. It was being designed this way to bring forward an excellent steering, braking and shifting system. In addition, it has a comfortable seat that can easily be adjusted according to the user's height, which at the same time serves as a compartment perfect for storage of personal belongings. It can be used anywhere and it has a lovely cute design.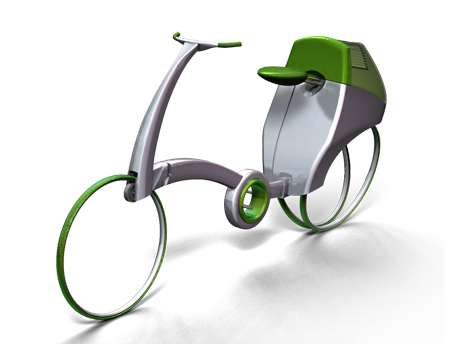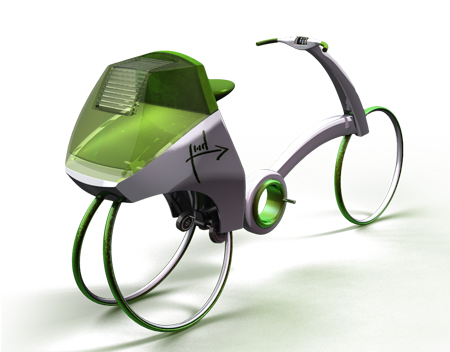 Kiddy Bikes are commonly to be made of plastic, however, the kiddimoto bikes made a difference. This cute and fun kiddy bikes are made of wood and is of different designs that will surely be a perfect toys for kids of all ages. These eco-friendly bikes are made from natural birch plywood. It is highly recommended for kids ages 2-6. However, the Wheelybugs is the design that will perfectly fit for kids starting one year old. With these wonderful toys, you will not only let your kids become eco-friendly but will also, you let them enjoy nature through their toys and playing outside and learn new things at the same time.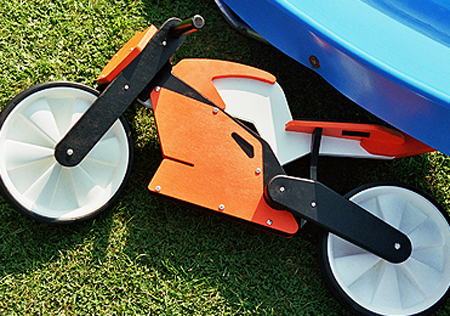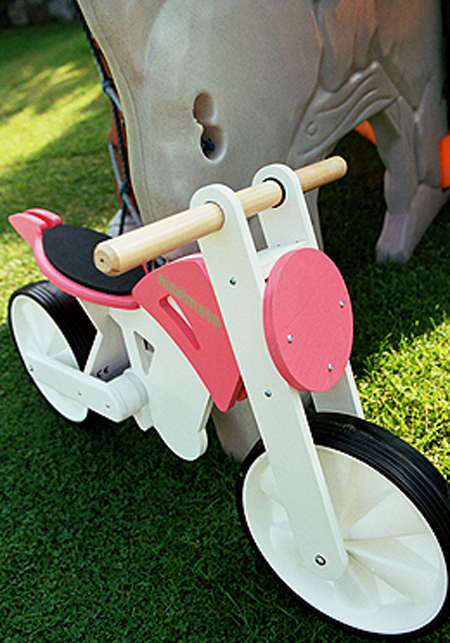 Lighting up your life with sparkling lights needs not to be expensive and dangerous to our mother nature. The Sparkle ball will make you life happier. Creating a sparkle ball is very easy and can be done by kids of all ages. All you have to do is to collect plastic cups, have enough Christmas lights and a zip tie. After collecting those, its now time for you to drill hole at the bottom of each cup and try to connect then one by one, add up the lights and you will already have your wonderful and bright sparkle ball without the need to buy those expensive and hazardous materials used in lighting. I suppose one can use recycle cups in here which is the greenest part of this project.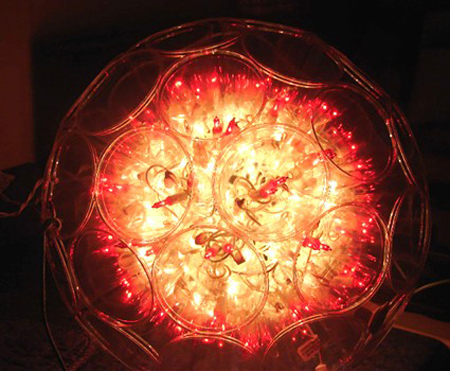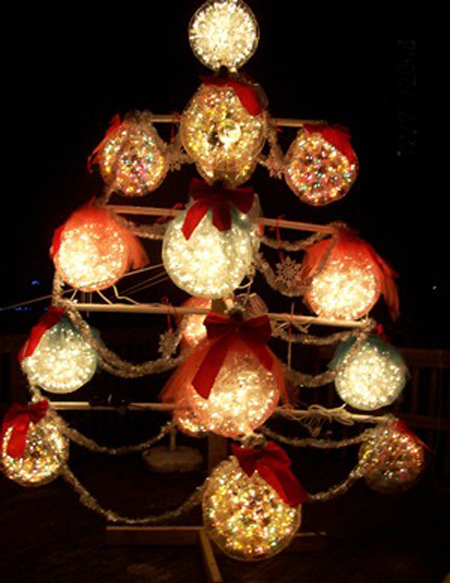 Living green while enjoying can be the best thing we can give to our children. In this way, we are making them happy while keeping them safe at the same time. In order for us to obtain this goal in life, Skip Hop has distributed the New Zealand designed Wishbone Bike – a 3 in 1 bike that is environmentally designed. Why it is eco-friendly? Simply because it has, 60 percent post-consumer recycled plastic wheels and the bike is made from sustainable managed woods and is finished with eco-friendly products. The Wishbone Bike is a 3-1 bike because it can be transformed from a stable lightweight tricycle to a pedal less running bike to a normal bike for kids up to five. This bike is recommended for kids that age 1 to five years.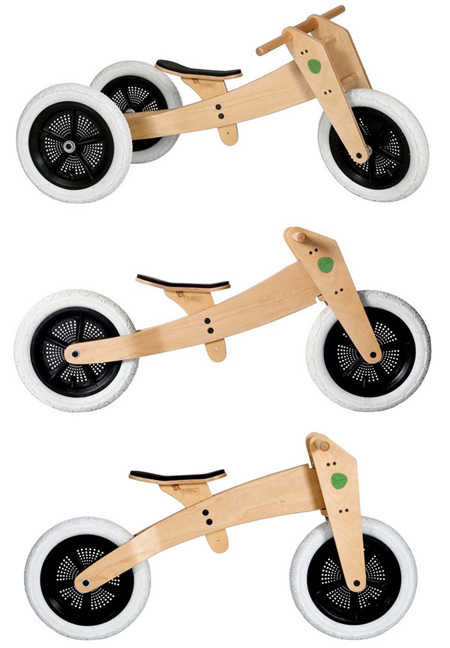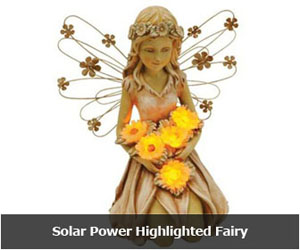 Our Recommended Partners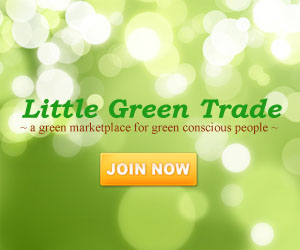 Advertise with us
Archives