Browsing articles in "Outdoor"
Music lover individual that love the listen to their favorite music anywhere will definitely love to hear the green invention of Pekka Salokannel called the Gramo Speakers, a solar powered speaker. It has three layers of photovoltaic panels that collects the sun power and charges the built-in battery pack so that users can still enjoy the freedom of music even when the sun sets already. And not just that, the Gramo Speakers can also be enjoyed anywhere because it can easily bent flat for easy transport. One more thing, this eco-friendly speaker is compatible with different portable players, which includes the iPod and iPhone. I cannot wait seeing this product available in our place soon.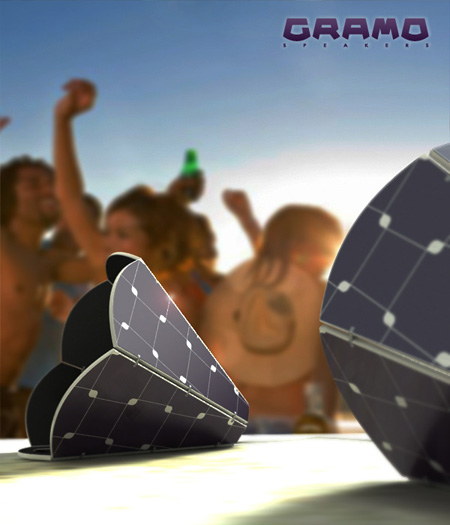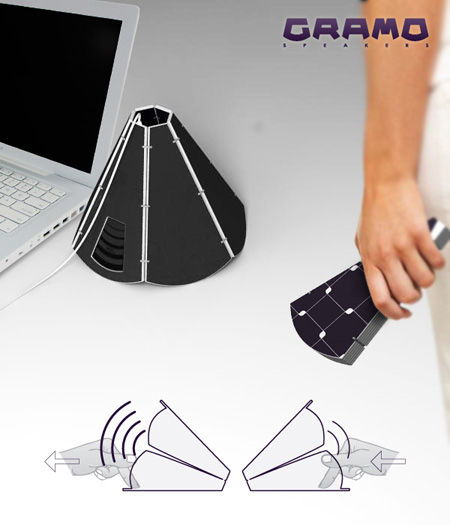 People nowadays are pre-occupied with chores making them always on the go. With these reasons, mobility is what we need. Included in what we need are the mobile phones, computers, music and movie players and more. However, we were limited by the low battery life of our mobile device. Not anymore today because designer Pierollo has designed the Willy-Willy, a human powered charger for your mobile devices like USB key, mobile phone and the like. With this device available, we don't need to worry for our mobile devices' power anymore. In addition, since it is human powered, it is also a perfect tool for saving the environment.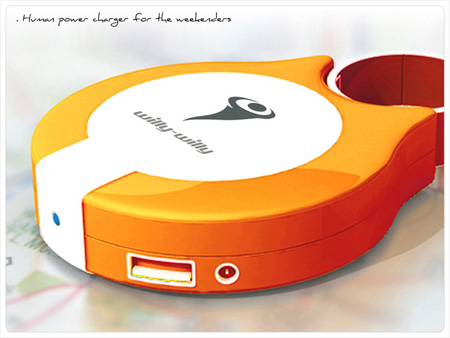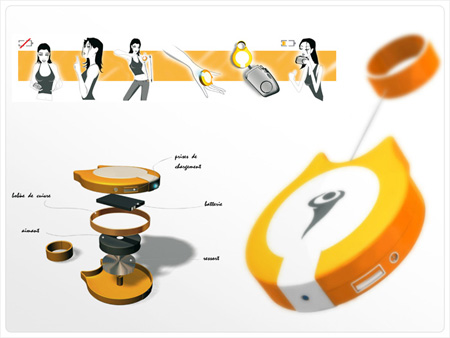 Source: Pierollo
With the aim to help save the environment, designers Sukwon Park and Sungwoo Park joint hands with other designers and created the Armstrong Bin. This cool and stylish bin will harness the use of garbage bags. What is the catch and it was considered as an eco-friendly product? Well the concept of the Armstrong bin itself made this product an eco-friendly one. When throwing a garbage, you just simply open the lid, throw your garbage, close the lid and step to the foot mark seen on top of the lid and press it downward by stepping strongly to compress the garbage, thus minimizes the use of garbage bag and reduces wastes.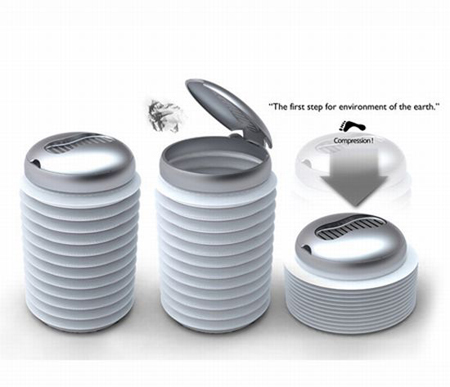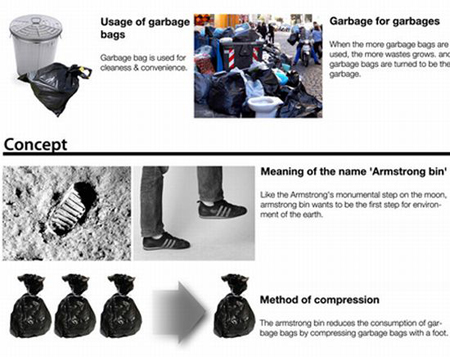 All of us need light especially during dark times thus all of us uses energy. Our streets also need some lighting systems for the people's safety purposes. To answer this need Zava has designed solar-powered street lamps called the PV.LED furniture that will illuminate your paths especially at night without the need of an electric energy making this street lamps and eco-friendly one. In addition, the PV.LED furniture also as a stylish design making the PV.LED furniture not only provides illumination but also provide a stylish and fashionable lighting system making this beautiful lighting system to become a head turner.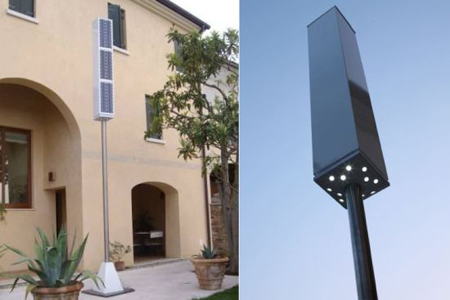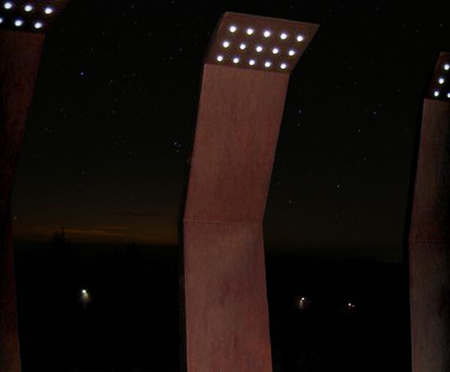 Large companies like Sharp Corporation are now embracing Eco-friendly developments already. Lately the said electronic company has developed a new line of LED lighting products for outdoor use, which includes the four solar powered LED lights. This wonderful development from sharp will surely make our busy street safer than before with the brighter illumination provided by the Sharp Corporation's solar powered LED outdoor lighting products. Aside from the bright lights it provides, the company's solar powered LED lights also lessens carbon emission, thus helps saves the environment as well aside from providing bright lights. I cannot wait seeing these outdoor lighting products on our busy streets soon.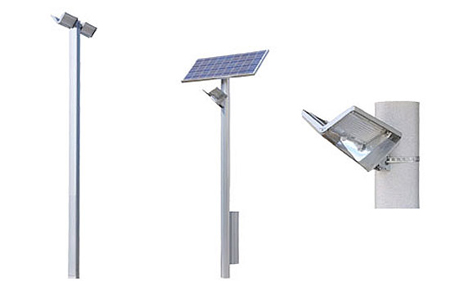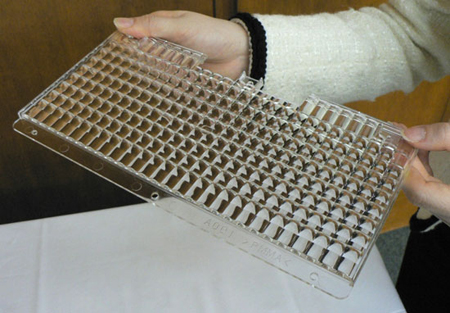 Another great invention that will brighten up our paths is the eco-friendly lighting instrument by designers Jia Peng, Cheng Peng, and Wang Dong Dong called the Bottle Light. It requires no external power to produce light. What it needed is an empty bottle like a cola or mineral water bottle. All you have to do is to replace the bottle cap with the Bottle Light that uses LED light. After replacing the bottle cap, you now need to compress the air in the bottle repeatedly so that the piston of the bottle light will move up and down. This process will now changes mechanical energy into an electric energy the let the LED light to power on.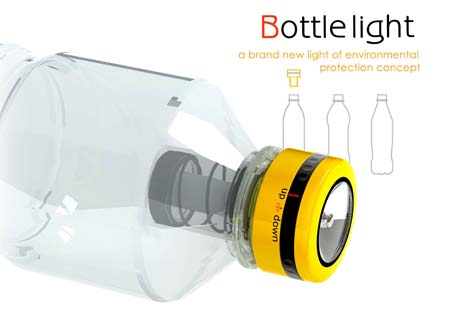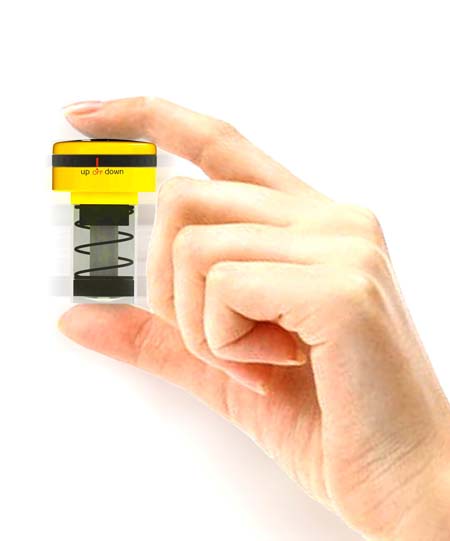 Make your home a place to be with the Large Vertical Garden. In this way you can have the chance to have fresh air and cleaner environment without the need of being in the farm. Through the Large Verical Garden, you can easily plant fresh foliage, colorful flowers, and grow aromatic herbs right in your kitchen. This garden is perfect for outdoor and indoor use as it has a built-in water-catchment tray that keeps your floors dry. The Large Vertical Garden is very innovative, easy to plant and eco-friendly. You can let your vertical garden freestanding or have it mounted in your balconies, decks, and patios.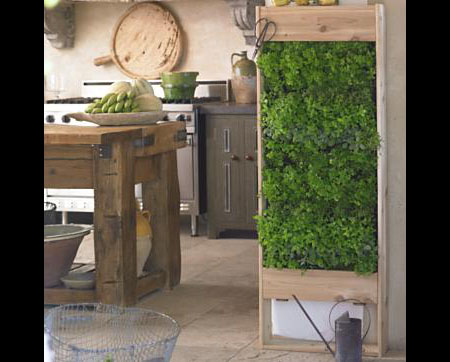 Source: Smith and Hawken
Want to enjoy in a green way, and exercise at the same time? Take a fun ride with the Skycycle, a pedal powered roller coaster ride. This ride is perfect to those who want to have the adrenalin rush and save the environment with through a zero emission roller coaster ride. However, if you are not physically fit enough to pedal all the way up, then this type of ride is not meant for you. This can be the drawback of the Skycycle. However, if you are an eco-friendly individual this is perfect for you. The Skycyle uses no electricity thus saves a lot of energy.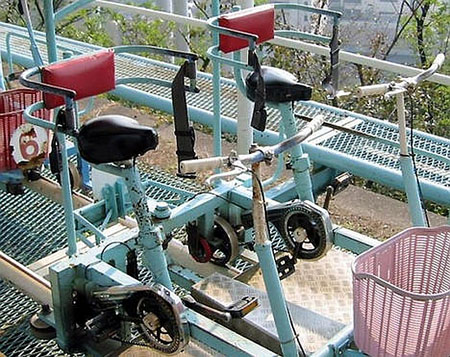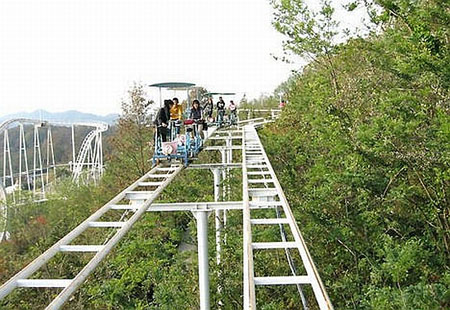 Palace is commonly heard during the ancient times. At present, you can hardly hear this word already. Visiondivision will let you hear the word palace again with their Rapid Palace. It is their project with an eco friendly concept and purpose. They wanted to transform an uninspiring school lot into a schoolyard that will let every kids enjoy. The palace is created through the negative space by planting fast growing Swedish bamboo called Salix. Visiondivision envisioned that in 25 years, they could already harvest the Salix for fuel or for furniture material. This eco-friendly vision of Visiondivision will help our youth a lot in the future. For sure, they will not experience what we are experiencing at the moment if everybody will have the same vision as Visiondivision.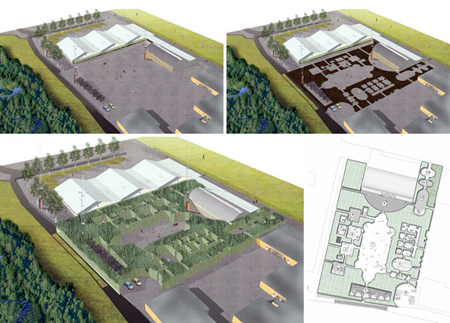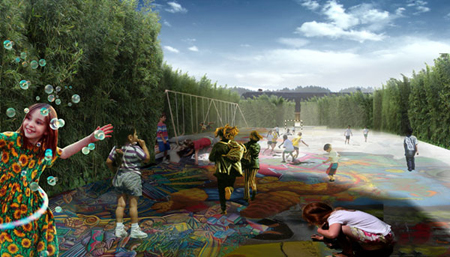 Waiting for somebody is a normal scenario. Now, waiting will be a comfortable thing to do already. With the presence of Emir Isik's solar powered meeting point, the waiting person can now go inside and wait for his her friend to arrive. When bad weather comes, like too much heat or rain, the person can just easily get inside and comfortably wait his/her friend inside. The meeting point also has a 360-degree view so that he/she can easily see his/her friend coming. It has a solar panel that stores energy and an inner lighting system works instantly when darkness comes.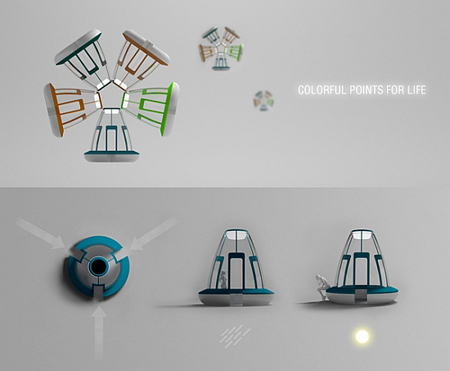 Source: Behance via Eco Friend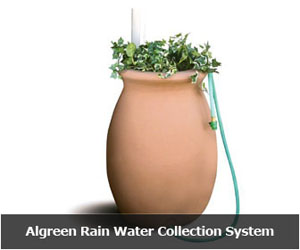 Our Recommended Partners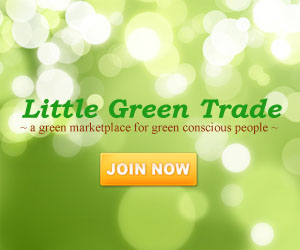 Advertise with us
Archives