Browsing articles in "Misc"
People are strongly striving to reduce carbon emission to help save the environment and by using Bamboo Toilet Paper Holder in your bathroom, you are not only helping the environment but you also improve the look of your bathroom as it creates a refreshing and natural ambiance to your bathroom. As its name suggests, the toilet paper holder is made of bamboo, a sustainable source of materials. Because bamboo is a fast growing kind of plant, it is easier to replace those harvested and enjoy another healthy bamboo grass in a short period. [Click here to know more about Bamboo Toilet Paper Holder]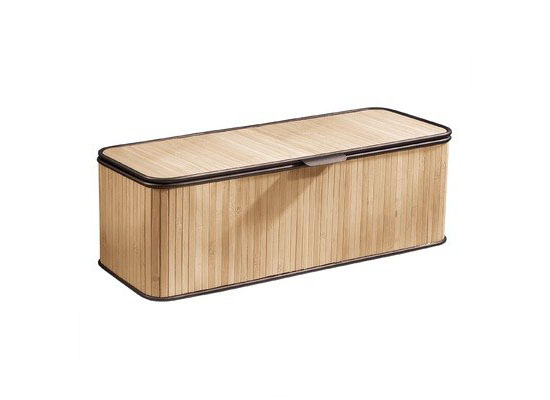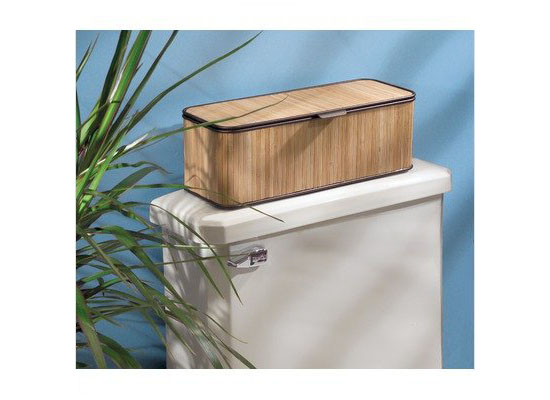 Turn on the light without worrying about your carbon footprint and electricity bill with the Mathmos Bump Rechargeable Portable LED Lantern. As its name suggests, the lantern uses LED lights and it only means that it consumes less energy than the traditional light bulbs. The lamp also features 4 light settings including bright, dim, color faze, and off bump switch. Switching from one setting to another is dead easy with just a simple tap on the top or bump at the bottom part of the lamp. [Click here for more information about the Mathmos Bump Rechargeable Portable LED Lantern]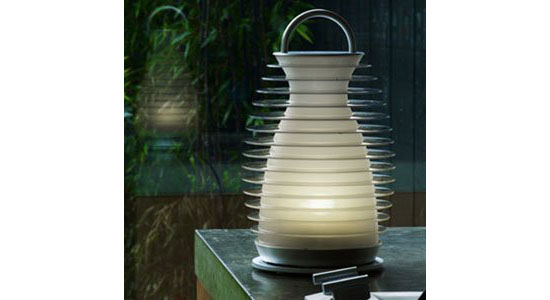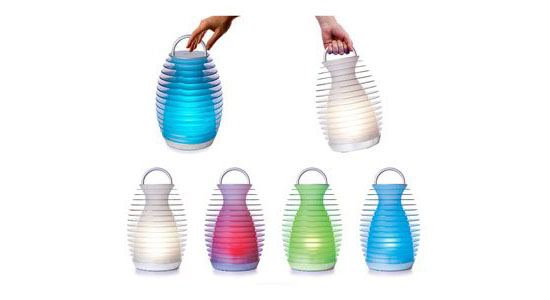 When we say illumination, it means light and it takes huge amount of energy to keep it going or if not, it produces smoke that adds up to our green gases but not if you have the Philips Rechargeable Tea Lights. Comes with a charging plate, this lovely illumination tool is available with six rechargeable tea lights that create a soft, gentle, and relaxing ambiance to any home. What made this lighting system an eco-friendly one, is the use of LED "flames" flicker and glow mimicking a real candlelight. [Click here for more information about Philips Rechargeable Tea Lights]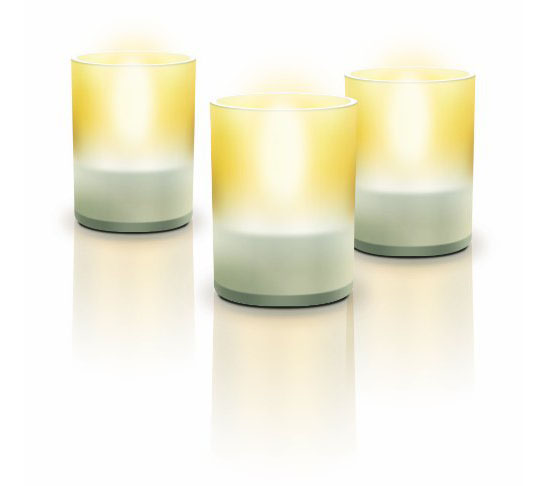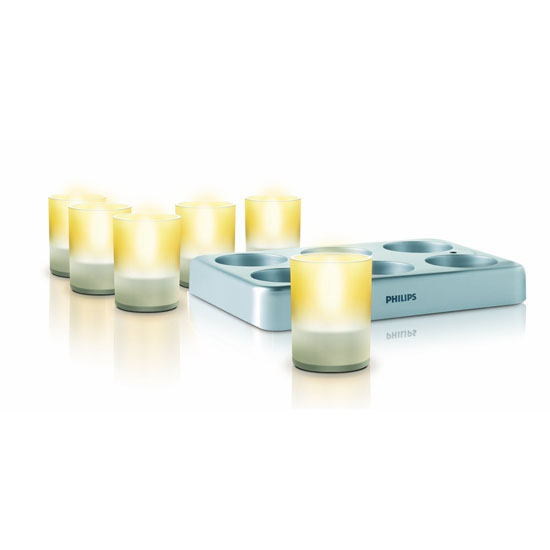 Keeping a room humid is important especially during cold seasons and the E-ware Ultrasonic Noiseless Eco-friendly Humidifier Cool Mist will do the job with care to the environment. This eco-friendly humidifier has a 1.4-Liter large water tank capacity capable of humidifying a room for up to eight hours plus each refill. The tank is transparent making it easier for you to check the water level. [Click here for more information about E-ware Ultrasonic Noiseless Eco-friendly Humidifier Cool Mist]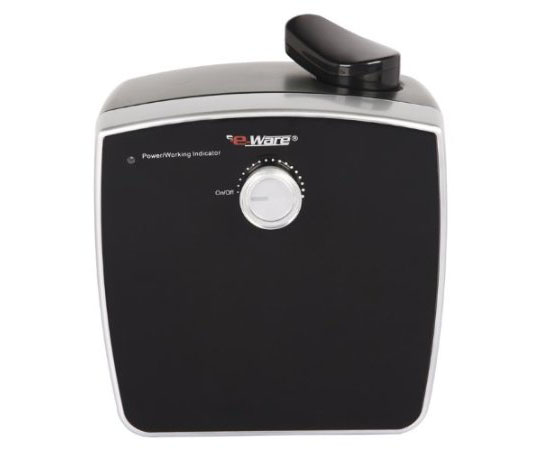 With the huge change of the climate, many of us are now starting to do something to keep the environment safe and the use of Mighty Bright Orchestra Light is just one of the small and simple yet effective ways of keeping the environment safe. In this way, we can also help prevent climate change. The light comes with 9 pieces of eco-friendly LED allowing it to illuminate up to four pages of sheet music and because of it, you can play your favorite music continuously without stopping just to turn the pages. Changing brightness levels of the light is very easy because it has the easy access power switch. In addition, the light will also allow you to perform without distracting your audience because of its integrated fin. [Click Here to know more about Mighty Bright Orchestra Light]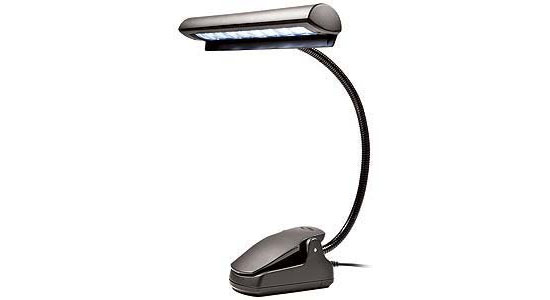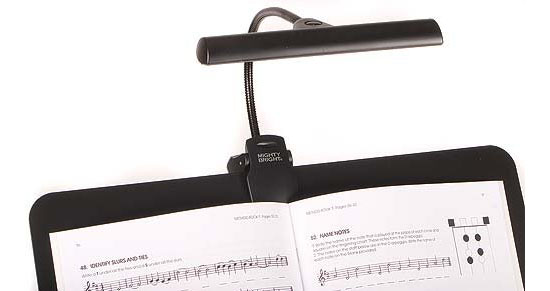 Recently, designer Victor Vetterlein presented to iGreenSpot is new eco-friendly creation called BITE ME LED Desk Lamp. Using an edible and biodegradable plastic material, the lighting strip of the lamp can be consumed or disposed of to trash when the user decided to not use the lamp any longer. This eco-friendly desk lamp by Victor Vetterlein gained inspiration from the book Green Plastics – An Introduction to the New Science of Biodegradable Plastics. Professor E.S. Stevens write the book. Stevens is a Chemistry professor at the State University of New York.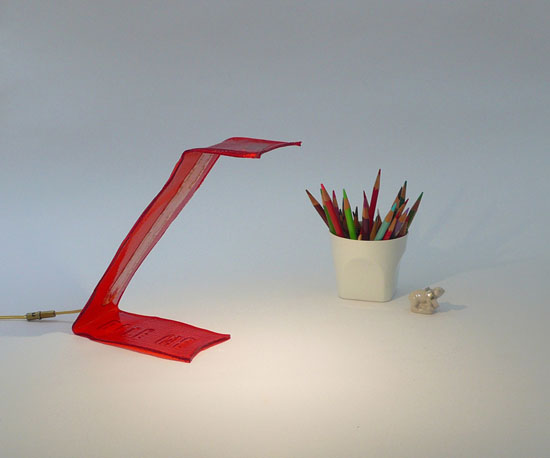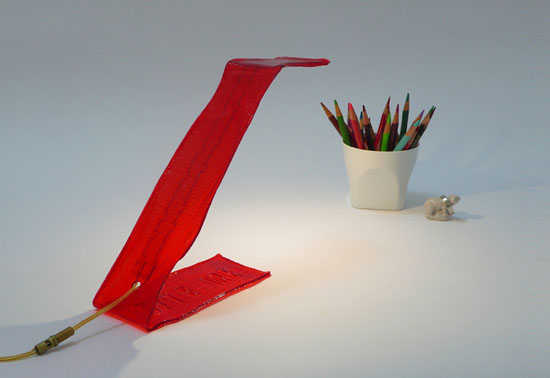 We can stay kind to the environment without compromising the elegance of our home with the help of Anji Mountain Roll-up Bamboo Chair Mat. Made of 100% bamboo, the chair mat will not only help you keep the environment clean and safe but also will help you protect your lovely floors from damage due to constant moving of your chairs. Another thing you would surely love about this mat is that it looks more attractive than the traditional plastic mats that we used to know. In addition, it is highly durable that you can enjoy for years. The mat works perfect for your home or office. The mat is made of renewable materials known as an eco-preferable bamboo. [Click Here for more information about Anji Mountain Roll-up Bamboo Chair Mat]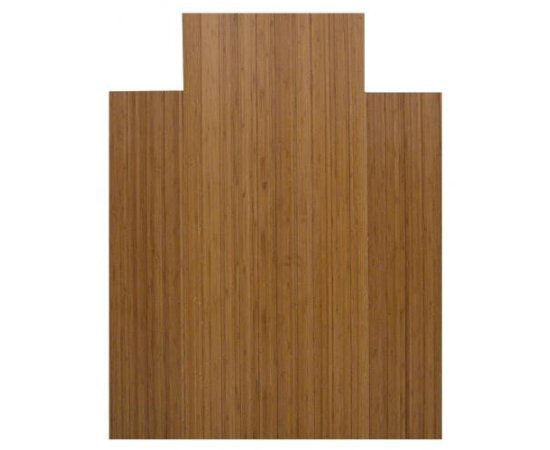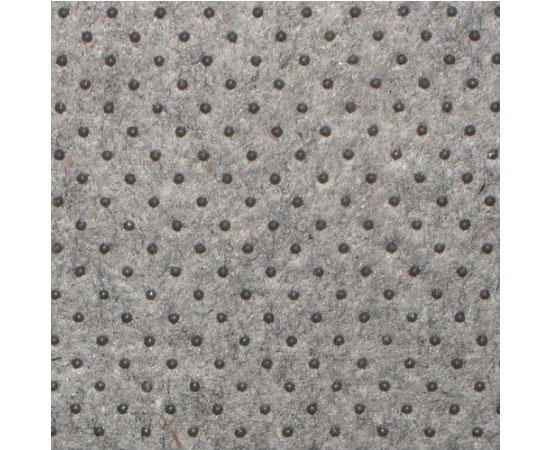 Biking itself is an act of caring to the environment and even when we do not bike, we can still help save the environment by recycling some bike parts and create new items from it like the Recycled Bike Chain Photo Frame by Resource Revival. The chain creates a stylish and durable frame that can hold your 5×7 photo print. [Click here for more information about Recycled Bike Chain Photo Frame]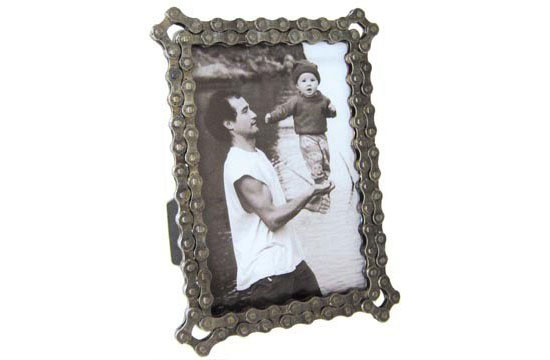 During cold or winter season, a fireplace is one of the most important thing that every household must have aside from a heater and the SoHo Wall Mount Ethanol Fireplace will definitely add some warmth to your home. In addition, it will not only keep you warm but also it will help you keep the environment safe because as its name suggests, the SoHo wall mount fireplace uses ethanol for fuel and we all know that ethanol is an eco-friendly form of fuel. [Click here to know more about SoHo Wall Mount Ethanol Fireplace]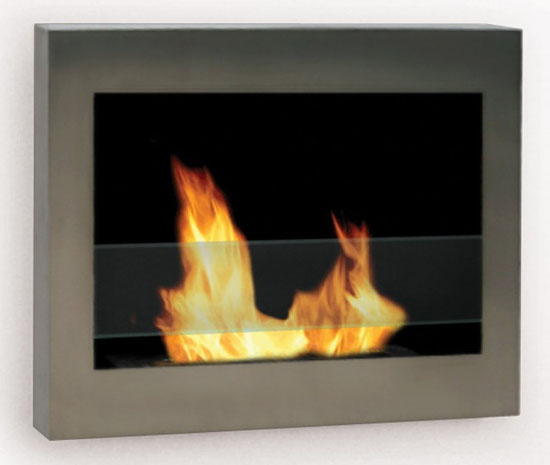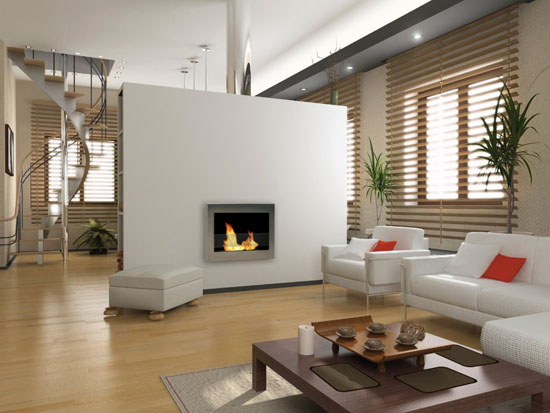 Candles, especially those scented ones rejuvenate but the Flameless LED Candles are not just your ordinary candles but also your eco-friendly candles. Obviously, this innovative candle produces zero carbon emission as it produces no flame at all. You might wonder how it works when it does not produce flame since fires always do have flames. These candles use LED lighting technology to produce realistic light. [Click here to find more information about Flameless LED Candles]


Our Recommended Partners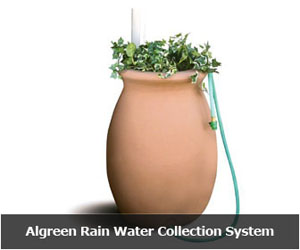 Advertise with us
Archives
Social Networks