Browsing articles in "Misc"
Designed as a graduation project, the Fragments of Nature is a truly earth friendly project from Lex Pott. With natural and unprocessed timbers as sources, Potts products came out to be nice and eye-catching. You can have it placed inside your modern homes, and these products will surely make your feel good about yourself when saving the environment is concern. Seeing at the picture, bolts or screws are not used at all with the timber's natural designs. Pott directly uses these timbers as the project's legs for tables and chairs. The items look so natural and Pott did some little work done to keep the timber smooth and clean.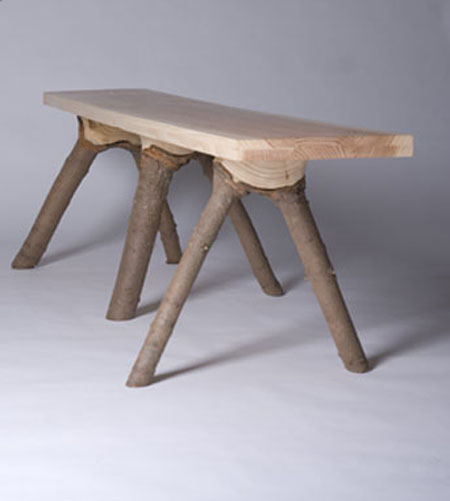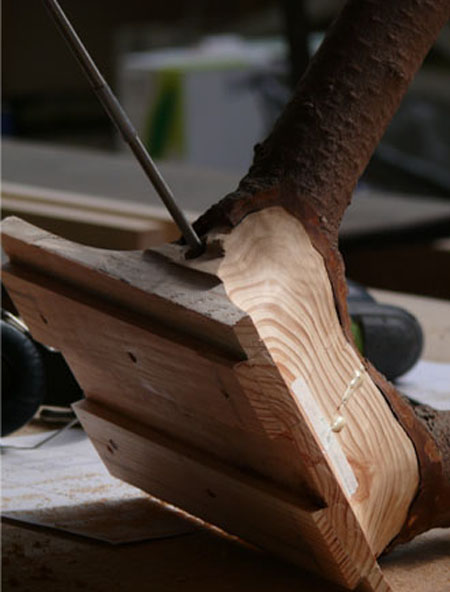 Designer David van Alphen has submitted their wonderful and eco-friendly product called Atomic Birdhouses to Igreenspot. What made this stylish birdhouses eco-friendly is that, it is handmade and has bird feeders made from recycled wood. In addition, these houses are also finished with soy-based oil that protects the said birdhouses from water, mildew, and UV rays. This project simply shows that our pets can now live the eco-friendly lifestyle with our help. Thus, our pet are now also have the chance to help save the environment with our help. The birdhouses come in different designs that include the Cube, Mod, Cubano, Wino, and the Cubano Feeder.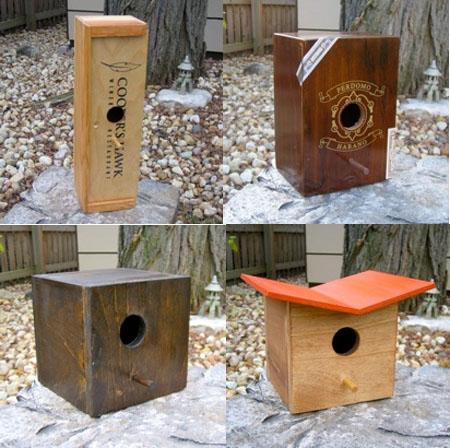 Source: Atomic Houses
Sticky Notes has been widely used many of us today. We have it either in our office or at home. After our notes have been read, the sticky notes are already destined to our trashes, which is obviously harmful to the environment. A great submission to Igreenspot called the Re-usable sticky notes has been made and Igreen on the other hand is happy to share it with its avid readers.
We waste resources when we use post-its and scratch papers to scribble temporary or ever changing information and then just throw them away afterwards.

So why not make a re-usable post-it and scratch papers? Scribble and stick them to any surface you like (i.e. fringe, monitor, wall, book etc.) When done, just simply flip up the transparent sheet to erase; similar to our childhood toy – the magic slate.

The base of the magic slate will be made from cling vinyl that sticks or clings to smooth gloss surfaces such as glass, smooth plastic and shiny metal surfaces. Also has a strip of reapply-able removable adhesive for clinging to rougher surfaces such as books.

This portable product can also be puzzled (or stick) together to form bigger writing pad. Great for fridge reminders and expiration info, bookmarks, brain storming sessions, shopping list and daily task reminders. Comes in different colors (size and shapes if you like).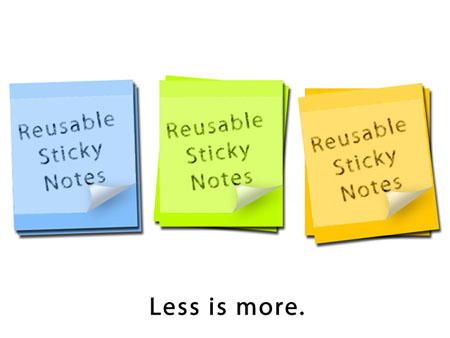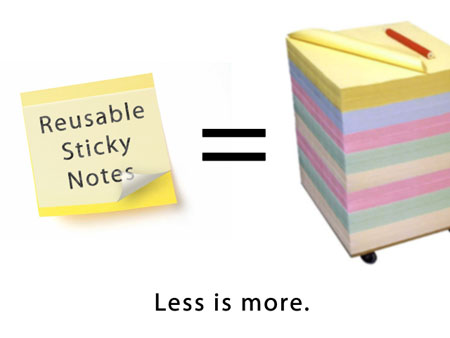 Newspaper or magazine stands play an important role in any home or offices worldwide. Here is where we place our reading materials in an orderly manner. Today, the people from well has incorporated nature and style with their one of a kind project called the Glaplex, a newspaper holder that is made from Fraftplex. Kraftples is a material made from 100 percent sustainable cellulose fiber. This emission free newspaper holder is a perfect tool for offices' waiting room or any living rooms of today's modern homes as it entertains guests with the interesting reading materials they can offer, whilst keeping the homes elegant interiors intact.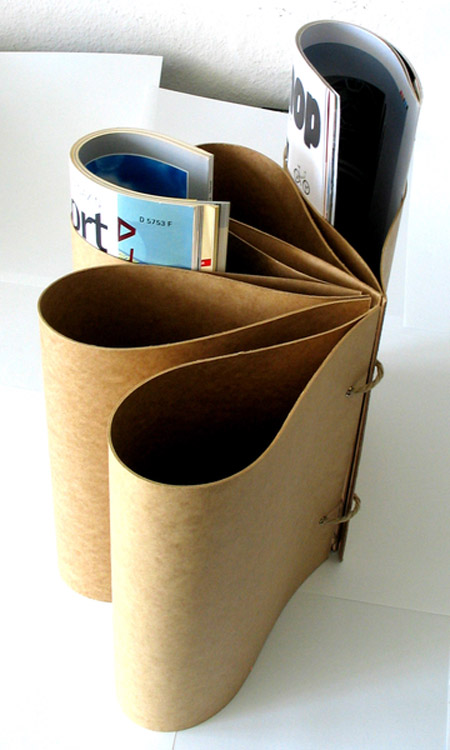 Source: Well Shop
If you are one of those who wanted to rain to go away, then you will definitely see rain in a different way now that the petal drops by the quirky community is around. Designed in just 24 hours, the petal drop is a flower shapes funnel designed to fit on top of standard threaded bottles of your water or soda. These petals will help you collect rainwater in a fun and easy way. The collected rainwater can then be reused for watering your plants, cleaning your comfort rooms, or whatever you may wanted to use it. In addition, the petal drops rainwater collector is also made from 100 percent recycled HDPE, which made this product a truly eco-friendly one.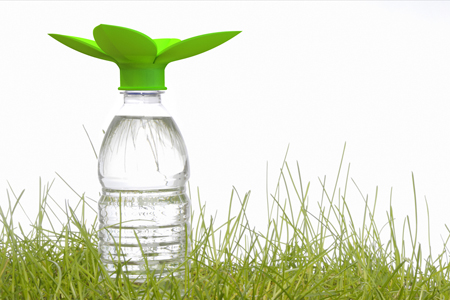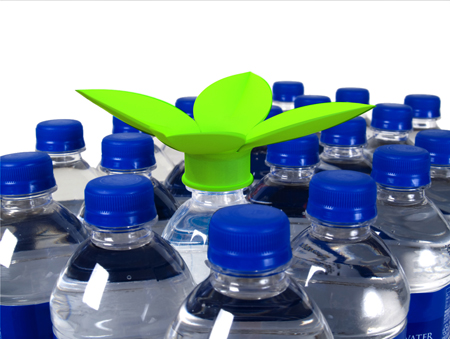 Living green is now possible even to people who are technically inclined like those who spend their lives most of the time with technologies like video games. Ovolo has submitted their green video game themes to igreenspot and igreen is happy to spread the news. Surely, many would love to play City Rain.
Press Release:
City Simulation Videogame with Green Sustainable Themes Released by Ovolo
December 7, 2009, Montreal , Canada – The Ovolo Corporation in Montreal announced the release of "City Rain," a new groundbreaking videogame that merges exciting innovative gameplay with information about urban planning and environmental sustainability. City Rain is a puzzle and simulation game that educates players about green city planning and conservation of our natural resources. City Rain is available now as a free trial and for purchase at: www.ovologames.com/cityrain.
"As a fan of both SimCity™ and Tetris®, I immediately fell in love with City Rain based on its fun reference to those two classic games, but also because it introduces a meaningful and relevant purpose that educates players on how to think about creating 'green' and 'sustainable' cities and communities," said Alexandre Renaud, founder of Ovolo Corporation and executive producer for City Rain. Among the eco-friendly elements incorporated into the game are green roof technology, renewable energy, filter technology and biofuel. The game is part of the 1% For the Planet initiative, which means one percent of all sales is donated to a network of 1,867 environmental organizations worldwide.
The Brazilian student development team Mother Gaia Studios developed the original City Rain concept game. It won several awards in 2008 and 2009 including Games for Change , France 2008Imagine Cup and The Independent Games Festival Student Showcase. Spotting the game's value, Ovolo decided to revamp the game and give the concept an extra push to educate a widespread videogame audience about environmental issues. The new City Rain storyline allows players to rescue cities and reorganizing them to be green sustainable Metropolises. Players must rescue cities that are being 'black listed' from the World Environment Protection Agency by quickly making decisions and re-organizing urban developments that will make cities more sustainable and 'green.'
About City Rain:
In City Rain, you play as a member of an elite environmental Swat Force in charge of restructuring cities before they are penalized by the World Environment Protection agency. City Rain is an action-packed, yet eco-friendly, green city simulation puzzle. This new version of City Rain is now available for DRM free digital download for USD$9.95. It is also available at Direct2drive.com and the XBOX Live Indie marketplace.
For Press
Screen shots, package images and logos are available on the City Rain PRESS page: http://www.ovologames.com/cityrain/CityRain_press.html
About Ovolo Corporation, Inc.
Established in 2009, Ovolo Corporation publishes interactive video games through micro marketing practices that introduce 'games with purpose' to audiences worldwide. With a business focus on publishing casual, strategy, board, mobile, and portable games, Ovolo seeks out new global game development business partners. The company proudly differentiates itself by offering more than just a basic supplier role through real and lasting partnerships, mutual cooperation, and responsibility to achieve the best possible sales performance for all game products. Learn more about Ovolo Corporation, Inc. and partnership opportunities at: www.ovologames.com
© 2009 Ovolo Corporation, Inc. SimCity and The Sims are trademarks or registered trademarks of Electronic Arts Inc. in the U.S. and/or other countries, and/or its subsidiaries. Tetris is a registered trademark of Tetris Holding, LLC. The Tetris trade dress is owned by Tetris Holding, LLC, licensed to The Tetris Company. All other trademarks contained herein are the property of their respective owners.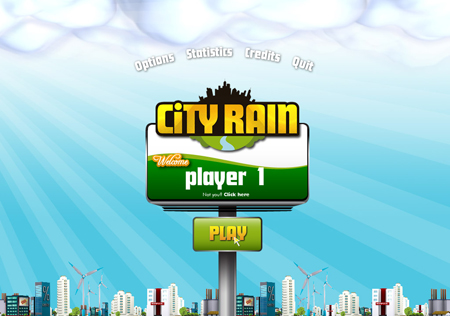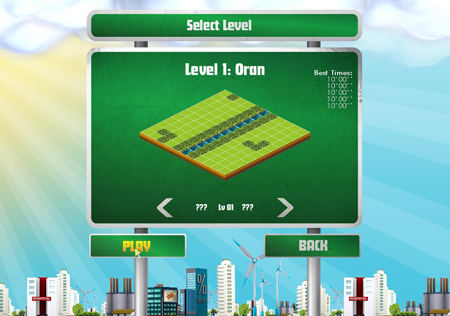 Keeping a green lifestyle includes the use of reusable plates and the inflatable plates by Mina Song will surely fit in the category. Made of vinyl, the plates can easily be unfolded and inflated to use. Unlike those existing disposable plates that we have, these inflatable plates can be rinse off after use and re-use when needed, thus safe to the environment. It is also lighter than the Styrofoam made disposable plates. It can be deflated and flat fold when not in use and store for future use. Users don't need to bother throwing these inflatable plates after use, which allows the users to not only save the environment but save some amount of money as well.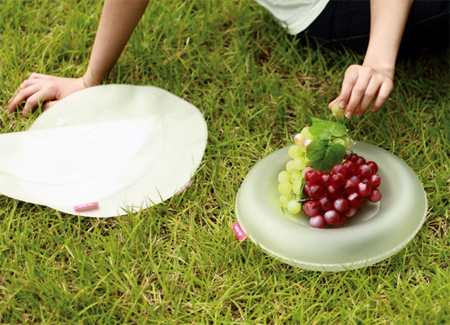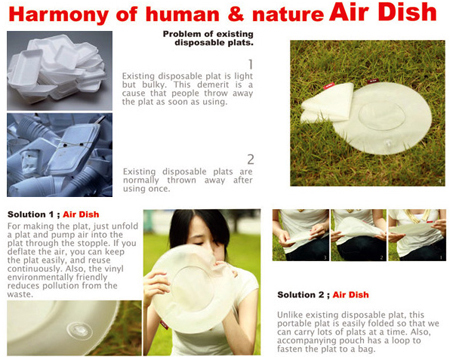 Via: Yanko Design
Christmas season is fast approaching and decorating our homes is probably what pre occupies our minds today. With the aim to help save the environment, designer Amalia Versaci comes with a stylish and cute Christmas Ornaments that are made recycled materials. One of her great creation is the vintage zipper ornaments. Used zipper heads are artistically arranged according to color on its porcelain base. When done, the ornament looks like a miniature Christmas tree that can be hanged on your door or Christmas tree. With this beautiful project, feeling the spirit of Christmas has never been easy, affordable, and earth friendly.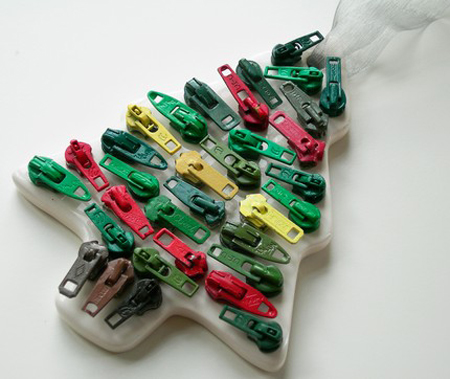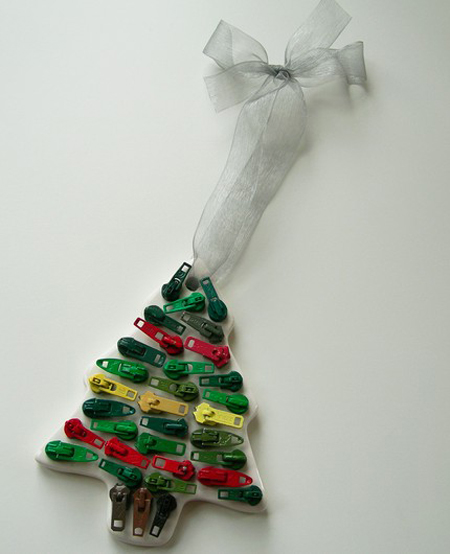 With the vast growth of computer users of today, we cannot deny the fact that energy usage requirements in every household has drastically grown. We all know that this will not only cost us big amounts but will also hurt the environment in so many ways. Chang-Su Lee of Design Hara is Seoul, South Korea has submitted an eco-friendly power PC to Igreenspot that many of the computer savvy people will love to hear. Hailed as the Green HTPC, this small yet powerful PC has a chassis built with recyclable green materials. it is also compatible with small standard motherboards and consumes energy that is 30% lower to your traditional desktop PCs.Another green feature of this cute little powerful PC is its ability to reduce carbon dioxide emission. The Green HTPC's side panels are also made of harmless materials like natural wood. The HTPC's parts are connected by bolts and nuts making it easy to be recycled when it useful life ends. In addition, each HTPC will be unique as this is a full custom handmade product in accordance with the customer's preferences.The customer will also be given the chance to choose their own high-performance internal components his or her HTCP can have like the motherboard, RAM, and more.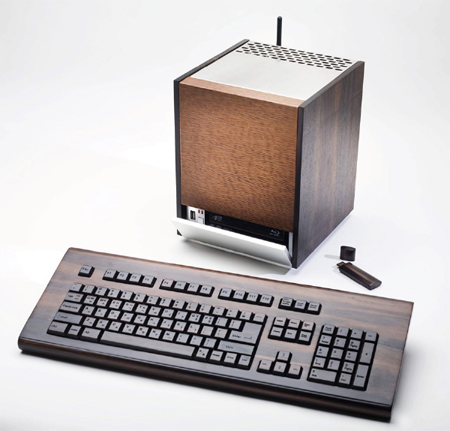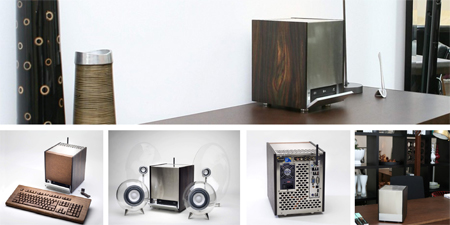 Source: Designhara
The government of Ontario, Canada has made a move to promote the use of green vehicle. Starting 2010, the government will already issue a green license plate to green vehicles such as plug-in hybrids and electric vehicles. The plate was chosen via an online poll that garnered over fifteen thousand votes. The plate further uses the color green and shows Ontario's official flower, the trillium and will be issued starting 2010. Vehicles with green license plate will have the privilege to drive in car pool lanes until 2015. They will also be using the priority parking spots on selected locations even if there is only one person in the car.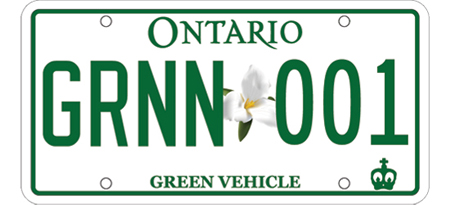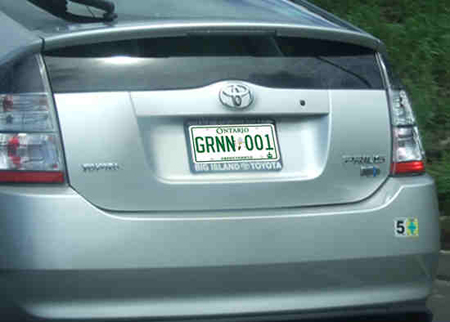 Source: Ontario via Designboom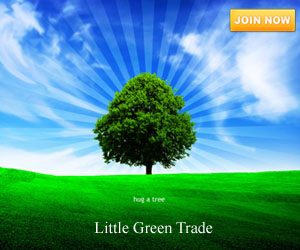 Our Recommended Partners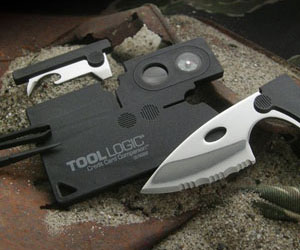 Advertise with us
Archives
Social Networks