Browsing articles in "Interior Design"
Place your electronic equipments passively to the new eco deco collection. A cabinet full of elegance that is perfectly suits every contemporary home's living room. The Eco Deco collection, designed by Bouchti Amin, goes fairly beyond the traditional cabinet, because the Eco Deco collection is not only a cabinet that will hold your appliances, but a combination of style and beauty that is smartly hidden in the unit and will surprisingly appear only when it is needed. Add more beauty in your homes now, and own one of the elegant Eco Deco collections. Its sleek design and useful purpose will surely give your modern homes a new and elegant look.
Roots have not given mush attention by many of our brothers and sisters all around. They are being considered useless to many of our friends. However, root of the earth bench proves it not to everybody. Each of these benches is handcrafted with its own distinct shape and character, which made this masterpiece unique and artistic in look.
Protectively coated with lacquer, the root of the earth bench still suggested to be placed in a covered area when the weather turns out to be unfavorable. This is also best placed indoor, to add more eco friendly atmosphere to your home. You can order the item online and they will have it shipped to your doorsteps.
Source : VivaTerra [ProductPage]
Light shades add some cool ambience to our surroundings. It make us feel relaxed and free our minds from troubles. In regard with this matter, Graypants had created their latest project called the scrap lights. This project uses left over corrugated cardboard to create various contemporary pendant lamps. With the transparent shades they've created, these lamps are perfect to your living room for more calm feeling. I guess these lamps are also ideal for restaurants and bars to add some cozy ambience to the place. Made from left over corrugated cardboard, these lamps are truly and eco friendly one. Designed by well-crafted hands, scrap light is a one of a kind art creation.
Forget already about those hard nights you have when walking down on your path or patio. A solar deck light is now available to light up your way, and get rid of those dark and scary nights. The solar deck light has four LED lights installed in four directions, and can light up to five hours which is long enough for the whole night. This solar deck light is easy to install and can be installed anywhere in your yard as long as it can be hit by direct sunlight during daytime to charge up the light. Its almost flat structure makes it unnoticeable and comfortable.
[ProductPage] via HomeTone
Fashionistas can now sit with a cause of being sustainable without compromising their image of being fashionable. PURE offers a variety of seats like sofas that use sustainable materials but still very elegant and contemporary in design. Named after the elemental muses – Water, Fire, Earth, and Wind, PURE sustainable furniture designs are truly attractive in design, and its beauty lies beneath the exterior appearance of its products.
Its sustainable materials, features natural latex rubber core, non-toxic adhesives and finishes and FSC-certified hardwood frames. In addition to that, PURE also accepts personalized designed. If you want your seats to have some handcrafted embroidery that will surely add the beauty of your fashionable PURE sustainable seats.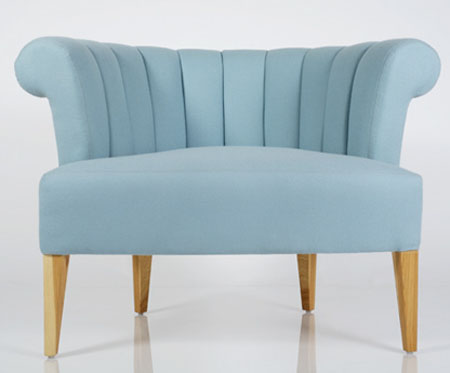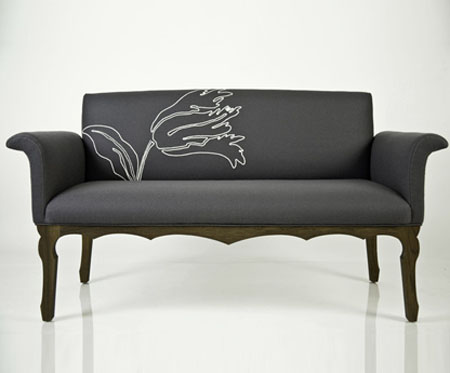 Global Green is rebuilding New Orleans, and is working out to get the LEED Platinum certification. To get this, they have created an eco-friendly houses and apartments for their villagers, and this project is called The Holy Cross Project. They have built five affordable homes and an 18-unit apartment building. In addition to that, the project also has a community center that will accommodate a bank, grocery and café, offices for Global Green and the village's association, and a Climate Action Center. Houses have solar panels to gain 100 percent of its electric needs. In addition, it boasts off its unique green roof.
Paper has various uses, but I never thought it could be an elegant paper lantern. Inga Sempe has created a new impression on papers through the designer's Double Stray Lights, designed for Artecnica. When this flat packed item arrived in your hands, you do not have to assemble it to use. Just simply unfold the accordion-like Double Stray to light up its interiors with elegance. This Double Stray light from Inga Sempe, is not just simply a lamp that lights up at night. It's sophisticated design adds up the beauty of every home even during the day when they are unlit.
Every household today have large amount of energy usage, due to almost all of the appliances are electric powered. Many of us are now looking for some ways to save on electricity. Solar powered appliances have been made. Solar panels for individual households are now available too. Designer Philippe Starck has made this time a wind turbine, to help people save from their energy usage. The turbine can save approximately 20 to 60 percent of a household's energy usage. The turbine's name is still at work. The word "turbo" is planned to in the front part of the name. The product is expected to have a price of 400 Euros or 633 US Dollars
Made from hoop pine plywood, steel, lamp holder, energy saving bulb and wire, nautilus is an elegant hanging lamp with a shell like design. Designed by and eco-lover Rebecca Asquith, nautilus produces a soft pattern in surrounding areas when it is switched on. With a dimension of 360mm H, 300mm W, and 350mm D, the nautilus packs flat and is very handy that makes it easy to ship, and the lamp can be assembled in minutes. It is nice to hear that a shell shape that remains unchanged can play an important role when designing and evolving our homes into a better one.
via EcoFabulous [ProductPage]
Tord Boontje has created another modern and elegant light fixture that will surely add up the beauty of every room. The second shadow table lamp consists of delicate, cascades of floral, with translucent glowing sheets of mylar that gives the lamp a magical result when turned on. What makes it fabulous is that, Tord Boontje's palette of materials includes a lightweight metals and mylar that are booth recyclable. Lamps are of big help in having a good night sleep. When using lamps, be earth friendly enough by using lamps made of recyclable materials and with earth friendly designs. All of these are present with Tord Boontje.
Designer : Tord Boontje [ProductPage]
Our Recommended Partners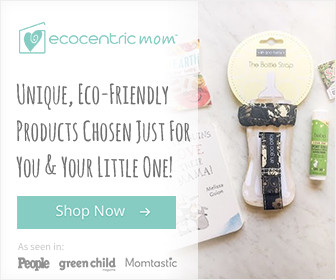 Advertise with us
Archives