Browsing articles in "Interior Design"
Recycling your milk containers is a good way of doing your part in saving the earth, and making it an attractive table lamp and lantern is another benefit that we can get. The Milkit is what I am talking about. It is a table lamp made of recycled milk bottles. Designed by Alexandru Adam and Steen Koch, the nature inspired graphic designed Milkit comes along with cords, sockets, fittings and more. The Milkit is available at Play Design. It's your prerogative to produce milk bottles of different sizes. Aside from being a table lamp, it can also be a pendant lamp, which is very elegant as well.
Eco friendly furnitures by NaturesCast are manufactured with the use of dry leaves, dead twigs and barks from the wonderful forest of Compostela in Cebu City. With the intention of recycling the loads of garbage they have in their community, Catherine, a co owner of Nature Cast together with Pete, decided to think of some ways to make use of those garbage they have and then came with these contemporary, sleek, elegant and eco-friendly products. Their furniture line is perfect for modern homes, especially for those who have toddlers that tend to mess out anywhere. I find it safe enough since it is not made of fabric.
Source : NaturesCast via Contemporist
As we all know wooden shipping pallets are usually been thrown away after each use or when it started to rip off. Good thing Studio Mama had thought of some ways in recycling these used wooden shipping pallets into a useful chair. The chair's design may look less attractive, however, knowing that it is made of used shipping pallets, you will start to love it. I guess the designed is perfect for those who loves to just simply relax and unwind while having their favorite drink or paper to read. But for other purposes aside from the what I have mentioned, I find it less preferable.
Source : StudioMama via ApartmentTherapy
Energy will never be a problem anymore with the new Sun Table. Place the sun table outside during the day to have it charged, and use it during the night. Perfect for your laptops, cellphones, lights, radios, water purifiers and more. You do not have to worry about the table in different weather condition because, it s designed for weather-resistant and ease of use, and all the electronics are designed for outdoor use. The table is designed for sustainability. Aside from that, it is also is a non-polluting source of energy and can be disassembled for recycling. A charged battery of the table is capable to power a laptop of more than four hours.
It's a big investment of change for IKEA, when they announced their plan of investing $77 million for their GreenTech energy fund for their goal of producing solar panels, efficiency meters, and energy efficient lightning. IKEA may spend a large amount of money however; the contribution they can bring to the society is priceless. They bring a permanent solution to our nature's problem in gas emission. Its so overwhelming to hear that mostly of the people today are very much aware of the situation that we are currently experiencing and almost all of us are now cooperating in fighting it. Let us all support projects as what IKEA had.
As far as big-box retailers go, it's hard to dispute the sphere of influence that IKEA casts over the world market. Striking a golden balance between quality and affordability has allowed the furniture giant to build an extensive network of 270 stores in 35 countries, attracting half a billion customers every year. IKEA's recent investment is exciting because it stands to mobilize these massive distribution channels towards the proliferation of green technology.
IKEA's GreenTech fund was established eight months ago and is looking to invest in up to ten startups over the next five years. These investments will focus in five key areas: solar panels, alternative light sources, product materials, energy efficiency, and water saving and purification. IKEA hopes to bring its first wave of green tech products to market within three to four years.
via CleanTechGroup and Inhabitat
Sitting on a rocking chair is one way of relaxing while having a good swing at the same time. This way of unwinding has already been a practice since the old times up to the moment. However, this time around, the chair has evolved and finally is now an eco-friendly one. Designed by one of those iconic mid-century innovators Herman Miller, the Eames Rocker is made of recycled polypropylene with a steel frame. However, the classic rocker, which is made of fiberglass, is still available in the market, and can still be found in vintage furniture shops, which are fairly easy to find.
via Inhabitat
Fireplaces are important in every home especially to those who are located in cold places. However, burning wood inside your home is not eco friendly enough and not an efficient way to save from fuel. To address this issue, Finnish company Tulikivi has created the soapstone fireplace that is truly beautiful and fuel-efficient. In addition to that, Tulikivi's fireplaces are also recognized by the Finnish Allergy and Asthma Federation, and have earned point for a LEED certification. It's nice to know that you can now have a fireplace that is not only fashionable and elegant, but also an earth friendly one.
Source : Tulikivi via Ecofabulous
Amazingly unique and earth friendly, Israeli designer Nil Ohayon designed the furniture named Recycoool. Made from bulging car inner tubes, the Recycoool was purposely made so that the average people can now afford to have contemporary and elegant furniture at an affordable price. Inner tubes are inserted through and around the metal tube framework and will be inflated to form the desired shape. I find it elegant and fashionable. In addition, it is easy to replace it the moment it will tear out, and I guess it is also easy to maintain its appearance. I just wish that this furniture will be available worldwide.
Source : Recycoool via GreenUpgrader
Serves primarily as an experimental design lab based on Joshua tree, CA in 2003, this soft shelled structure from EcoShack now became one of the favorite outdoor shelters by many architects, designers, artists and others. It has an area of 120 square feet, which is large enough for you to move around. Feel the breezy air through its circulating chimney effect on the top part of the structure. Made of elegant wood platform, strong bamboo structure, an a protective weatherMax cover, the shelter takes only half an hour to assemble. Perfect for people who want to have some peaceful gathering or just a simple get together on their garden or backyards.
Who would say that scrap woods are meant to be disposed off? Designer Amy Hunting prove this wrong. She had created the Patchwork Furniture series. Made from collected wood waste and off-cuts from factories in Denmark, and caved it carefully, Amy come up with an elegant items and useful things like her amazing chair, bookshelf and lamp. Therefore, the next time you will see some wood waste scraps, do not ever think of throwing them thinking that they are useless. You are completely wrong with it because, wood waste scraps can turn into an elegant masterpiece with the help of well-crafted and artistic hands.
Our Recommended Partners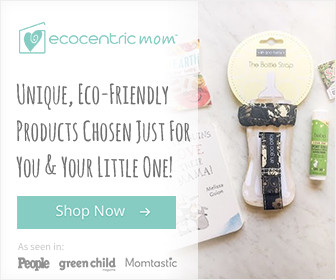 Advertise with us
Archives