Browsing articles in "Interior Design"
LED technologies are of great help in saving out Mother Nature from harm. Many of the designers are now into LED technologies just like the Students of AHO who have created a great project like the Ovum and Lightwing. It is a herb holder that can be placed in any kitchen made by their master student Greger Lund. It has the aim to give spice herbs a better growing condition. In addition, with the use of a LED technology, it can imitate natural daylight inside the kitchen. Both designs namely the Ovum and the industrial Lightwing are suitable for any kitchen design.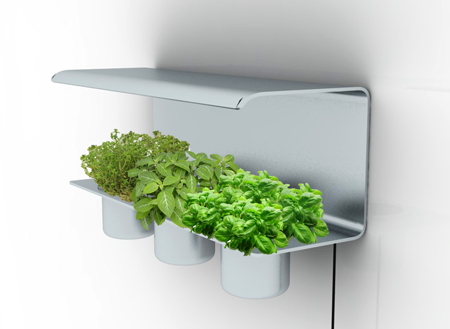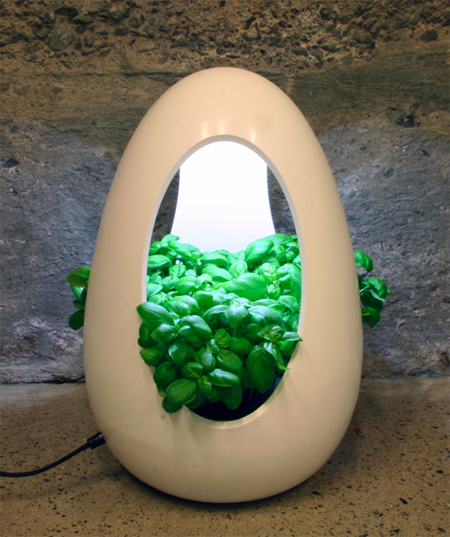 Source: Play Me Design
Outdoor sitting is fun especially if with family and friends. Everybody can now enjoy outdoor sitting while being eco-friendly at the same time with the Reel Chair. This eco-friendly chair uses a water-based lacquer for a safer environment. Just like any other furniture, it also designed that will perfectly fit in two different table heights. The low seating is perfect for some intimate moments while having some good chats, and the high seating for a perfect dining experience and deskwork. In addition, the reel chair can also be dismantled easily in order for you to have an easy transfer or storage.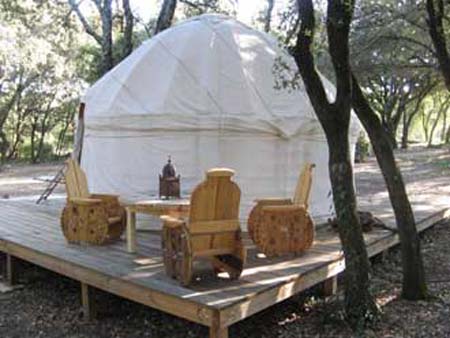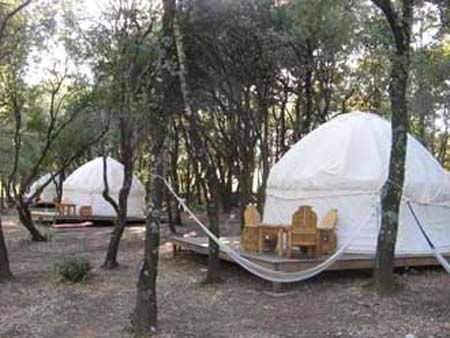 Old Planks are normally thrown away and definitely adds up to mountains of landfill we have. However, this time around, it will never be a problem anymore because old planks are already used in making elegant chairs. Bleu Nature is creating a wonderful and elegant Old Plank Chair that is perfect for outdoor use. This eco-friendly furniture will surely make your sitting experience more relaxing thinking that you are not only sitting and enjoying, but in fact, you are also helping in saving our nature. This chair is definitely perfect for outdoor use when having some get together with friends and family.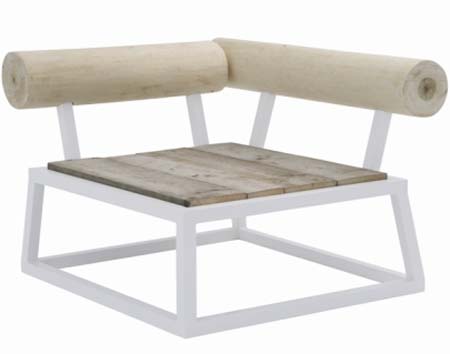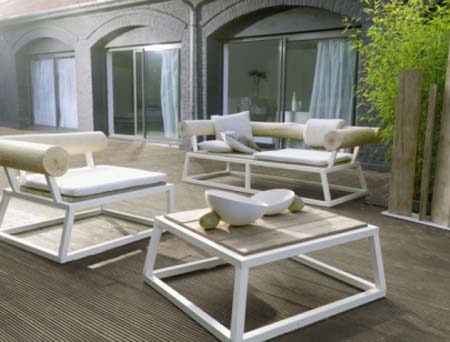 With the desire to help in promoting earth friendly products, some of the designer and manufacturers tend to reintroduce or reproduce their classical products that are generally eco-friendly. The IGL Jet Desk is just of the successful example for this kind of production. This classic desk is now being reproduced using modern materials and technology for a highest quality. Who would say that old furniture would not be in useful anymore? The Ernest Igl desk in 1970 will prove you wrong. If you will look at the picture, you would not think that it is a classic design because it is made of a special-class polyurethane mix that is 100 percent recyclable. In addition, the desk has a high gloss finish.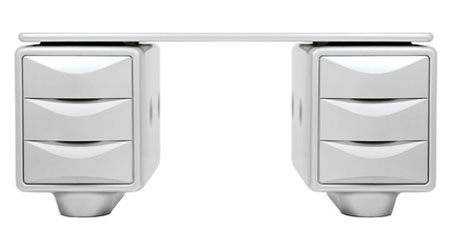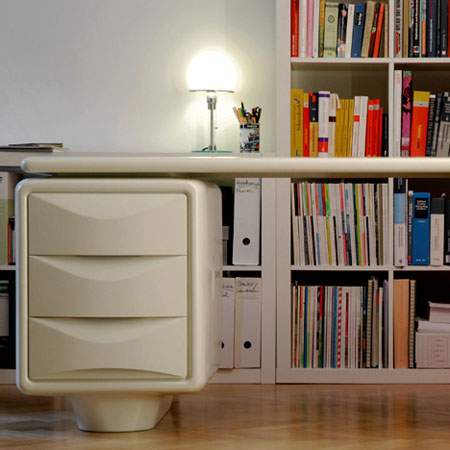 Being eco-friendly is not only possible with architectural designs, furniture, and more. It is also possible to interior designs like the wall decor. Various companies are now producing eco-friendly wall décor for the benefit of the people who wants to live naturally and for the benefit of our environment as well. Each company created different design that will fit your taste and desire. One example is the collection that has a cartoon-y feel. Their designs are made perfect for your kid's rooms or nursery rooms. These wall décor are made of eco-friendly polypropylene and features different motif that your kids will surely love.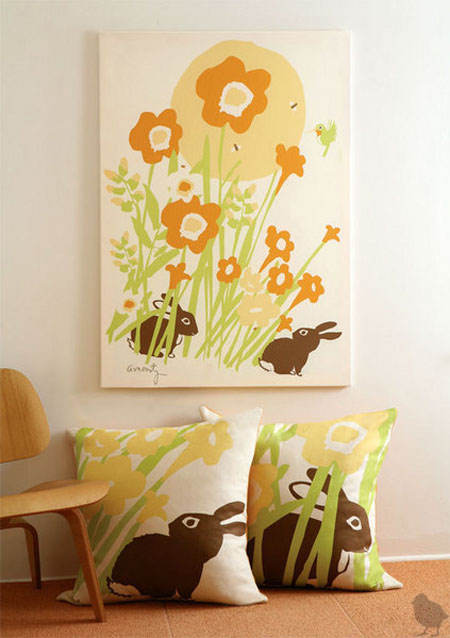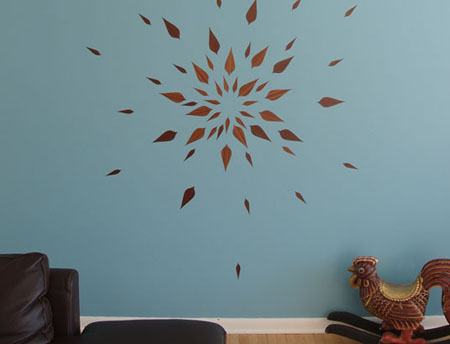 Recycling or using reclaimed materials to create new and contemporary design is great and is now becoming one of the ideas that designers are into. Joining with some other designers who loves designing things from reclaimed materials is Vendage. Vendage has created the Hanna Bench with white outdoor grassy silkscreen on backrest and seat that made the bench fresh looking. The bench itself is made with reclaimed wood from an Old Fisherman's Boats and is painted with a Non-toxic paint. I find this bench perfect for verandas or terrace for more intimate relaxing seating experience while having a calming view with the warm scenery around you.
Source: Bonilla LTD
Being eco-friendly, can also be traditional and classical. You can be an eco-friendly person without sacrificing the beauty and elegance of your home. Teragren will let you feel the elegance of nature with their bamboo flooring. IT is widely known that bamboo is a tree that is strong and durable. Founded in 1994 with a name under TimberGrass, Teragren has been committed in developing and manufacturing beautiful products made of bamboo that will reduce dependence on dwindling timber resources, rely on renewable resources materials, promote green building and help utilize their environmental footprint. Be environmentally friendly and elegant with Teragren's bamboo flooring.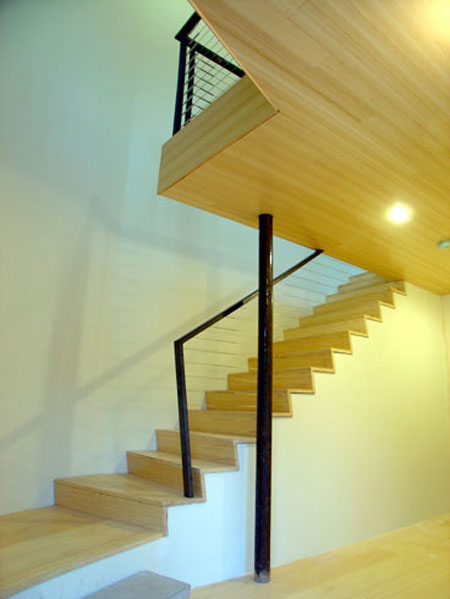 Carpets are generally used to give our home additional beauty. Normally, carpets that are available in the market are machine made and use different coloring materials to come up with the desired color and design. Nader Nasiri who started out as an antique carpet merchant in 1988, made a difference by creating beautifully handmade carpets. Creative hands make the designing processes with his chosen design experts. The dyeing process of the carpets uses a natural dyeing process using colors that are extracted from plant pigments. The weaving process on the other hand uses a 100 percent cotton warp and weft, and each carpet is woven on a loom with different types of finely knotted complex knots and strong lustrous wool.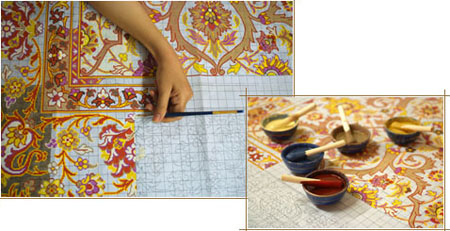 Tiles are the most common material used when it comes to designing our home. We use it in our kitchen, toilets, shower, floors and there are even some that uses it on their outer walls. Clay, ceramics and granite can be the most common component of tiles. However, Bedrock Industries made a total difference with their product called Blazestone that is a 100% recycled glass tile. All of their tiles are made from post-industrial and post-consumer glass with no added oxides or colors. In addition, each of these elegant tiles are handmade from unique combination of glass that gives each tile a distinctive appearance and subtle color variation.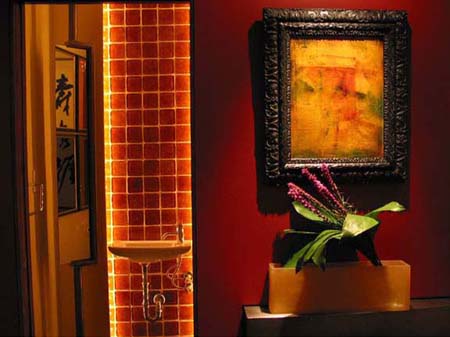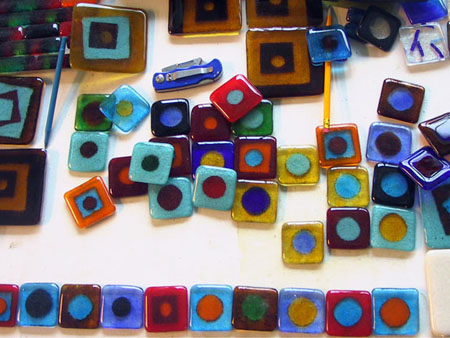 Giving our homes creative and natural interior design really takes sometime to finish. Just like this handmade veggie bowl by Margaret Dorfman. The bowls are made from fresh vegetables that are cured for several days. She then pressed it, dried, aged, and then molds the parchments into bowls that are as thin as paper that made it translucent. These veggie bowls are completed in ten days and should be kept away from direct sunlight to preserve its beauty. In addition, these bowls should also be kept away from moisture and humidity aside from keeping it away from direct sunlight. Made from various vegetables from different seasons, for sure you will have a good choice.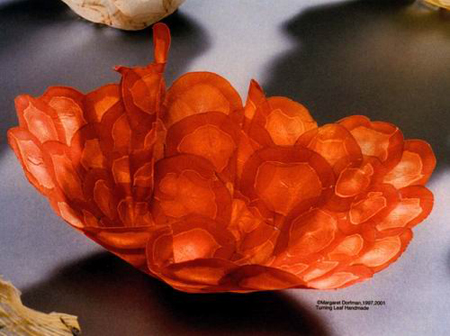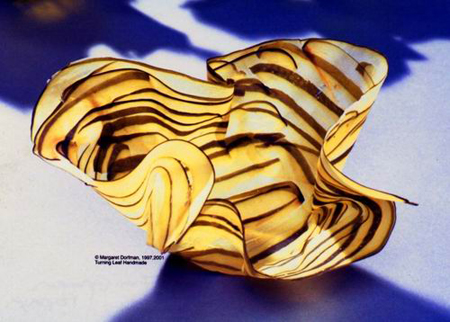 Our Recommended Partners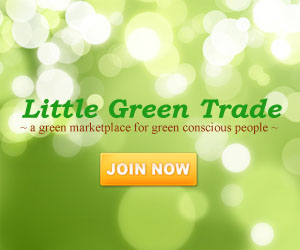 Advertise with us
Archives