Browsing articles in "Interior Design"
The Sea Urchin is a known sea creatures that we love to eat but we normally throw away its skin that is pointed and tend to be harmful. However, Dutch designer Rachel van Outvorst changed everything bad that we think about the sea urchin. She made a very attractive design out of it, and the result is truly a remarkable work of art, which is the sea urchin chair. The circular design of the sea urchin chair is not new anymore however, what is amazing about it is that it is handmade out of 8,000 cable ties. If you want to have a unique lounging in a chair made of unique and eco-friendly material, try the sea urchin chair now.
Source : Rachel van Outvorst via DecoJournal
I never knew that shopping carts could also be a useful chair as what the Junior Year student did in his final project. The chair was made with no welding work done. All he had done is cut some parts of it and bent those areas that needed to bend until he came up with this creative and eco-friendly chair. I hope that now that we already have the idea of the shopping cart turns into a useful chair, no shopping carts will be thrown away anymore. Maybe some painting job can be done to those carts who already have some rusts or those who are slightly worn out already.
Storage can be the most important thing to have in a house. Here is where we put our unused items like the pillows, blankets or some small items that we really intend not to use and just preserve it. However, some houses do not have enough space for storage area. The bamboo table will be the answer on this type of houses. It has a featured removable top cover to let you place your to be stored items inside the bamboo table and cover it with again with its cover and use as a table. Such a nice idea right there from Pfeifer Studio.
Refrain from using your old black lacquer of the 80s, and switch to the current eco-friendly one now. Yes! You heard it right; an eco-friendly lacquer is now available to give your furniture an attractive polishing without bringing in any harm. It has been tested and used already to various products like the Bamboo Salad Suite Deluxe from VivaTerra, the Cain Collection bench from Branch Home, which is obviously looks simple. However, you can add some beauty into it by applying some smooth sheen of clear or colored lacquer. The Lacquered Rattan storage box by some Vietnamese artisans from Ten Thousand Villages brings out the beauty of their product by using the eco-friendly lacquer too. Other tested products are the Log Bowls and the colorful Curvy Servers.
Have you ever come across this type of unusual furniture made up of sustainable harvested wood? These wooden furniture series is designed by Brent Comber, a Canadian designer using wood and this concept features branches which have been bundled together and cut into geometric forms. This type of design will always give you a feel of tree in a modern form. This design gives a notion of crushed or shattered glass. There are different shades of furniture including wooden chairs, lampshades with small holes drilled in the side to let light through. This furniture can be a wonderful piece of art for home décor.
Lighting up your lamp will never be as easy as this new Krank by Efrain E. Velez. Designed with a desire to wanting to help save the earth, the Krank is made from recyclable aluminum parts that obviously made the Krank a perfect choice for you green themes home. The Krank works the same with a traditional hand drill, wherein one can easily has as long as 40 to 60 minutes of wonderful bright light by just simply applying the classic magnetic induction by doing some drilling action. This product is expected to be out in the market by spring of 2009.
Having cute and eco friendly furniture for you child is great, and it would be even better if they have artistic, attractive and fashionable design. Studio Roebuck succeed in providing us this type of sustainable furniture for our babies. Aside from the creative designs, the studio also managed to use a combination of colors that are truly attractive and eye catching. Artistic people will surely loves these chairs by Studio Roebuck. When it comes to the production process, the studio opted for the Baltic birch, solid wood, light and stable, because it only need a small amount of glue necessary in the panels, which has less environmental impact compared to the traditional wood engineering.
Source : Roebuck Studio via MarcelGreen
Sustainable designs are now becoming more and more common to almost all designers worldwide. Not just because they want to help the environment, sustainable designs are undoubtedly good-looking and very functional. Just like what the Dutch designers Rixt Reitsma and Lidewij Spitshuis did with their WeMade project. With the purpose of helping earthquake victim in Java Indonesia to have their source of income, the designers together with the local crafters came into a creative line of products including the bases made of pressed bamboo, accentuated with a colorful rajut (a kind of Indonesian crochet), soupper, Cocups, Roster, and Constructors. All of the products are really amazing.
Cocups (aove) is a series of six palmwood cups with a range of coloring: a gradient from white to blue.
Constructors (above) is a series of ceramic vases. The little blue detail, made from coconut shell, refers to the colonial history of The Netherlands. Its shape is inspired by the Dutch tiles you still can find in the palace of the Sultan in Yogyakarta.
Continue reading »
Creative, unique and eco-friendly products are not easy to create, that is why I truly respect those designers with creative, unique and useful items made of sustainable or recycled materials. When I see the tree trump vase from Takashimaya, I know this is a green product and will help save our mother earth when we will patronize this. I am right of my thinking because, the tree trump vase is a hand-carved product made from reclaimed wood. This will perfect warm up your rooms for it will bring back the nature into your room. Get one now and feel the beauty of nature inside your own house.
Source : Takashimaya via GreenUpgrader
Lighting system is very important since they are one of the basic needs especially at night. However, designer Peter Liversidge together with architect Asif Khan, they have created the wonderful and friendly Tetra Light. Its light is made from CNC machined aluminum and is fused using an adhesive same as that of the ones that hold aircraft wings together. On the other hand, the tetra lights diffuser is a custom-made hand-blown glass, and each component is available to be joined and re-arranged with the use of connecting tubes of different lengths. Each attractive color of the Tetra light is imparted through the stove-enameling process.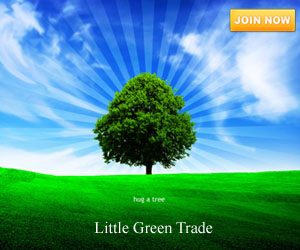 Our Recommended Partners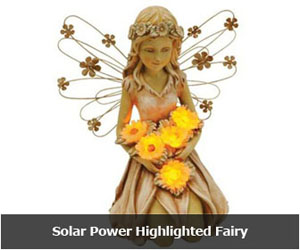 Advertise with us
Archives
Social Networks