Browsing articles in "Interior Design"
The award-winning Shanghai-based designer Jamy Yang has combined two of the often-neglected daily material into his design, a table lamp called Sculpture of Skin. As the name suggested, it's aesthetically poetic and beautiful in form. The shade is made of entangled layers of natural veneer, also known as the skin of tree, which is a sustainable resource that does no harm to the wood. The use of this skin-like material has also brought in soft and flowing light shadow. Moreover, the support is a simple yet flexible metal tube, which is normally a light-weighted constructional material perfectly fit into new contemporary interior design. Sculpture of Skin also has a floor lamp version, which can be seen on the Y-TOWN website.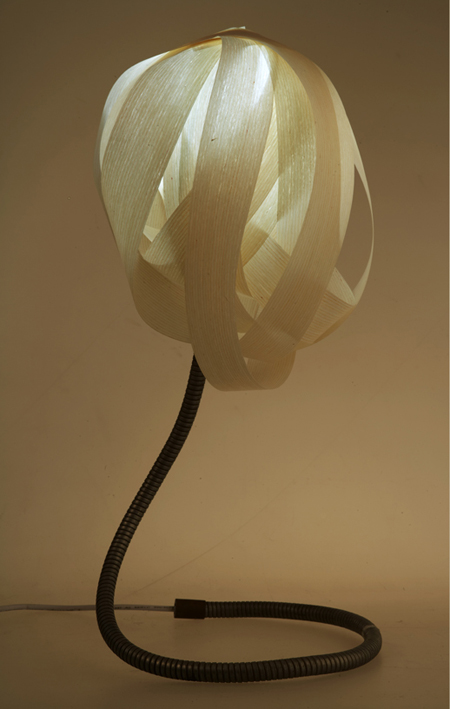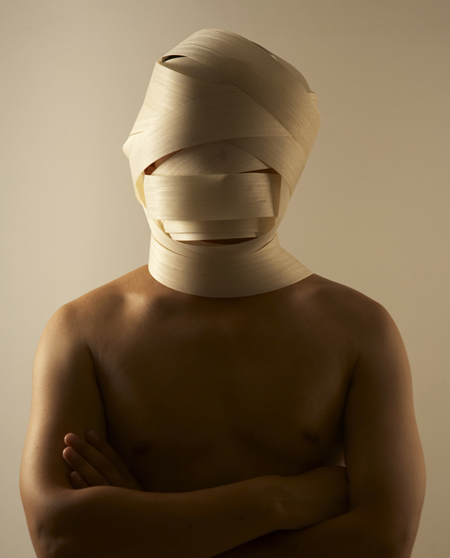 Inspired by the Newton Vineyard, artist Claire Danthois created the Tasting Bar to represent the winery's philosophy "Nature by Design." Claire uses reclaimed oak and used barrels to create this beautifully designed bar. This eco-friendly bar has glass tabletop with a wine rack underneath and glass holder above. The Tasting Bar by Claire Danthois is a clear statement that fashionable and stylish living needs not to destroy the environment. An eco-friendly way of living can also be fashionable, classy and stylish as hell just like having this meticulously crafted wine bar by Claire Danthois, wherein you can enjoy your favorite natural wines from Newton Vineyard using Claire's eco-friendly masterpiece of art.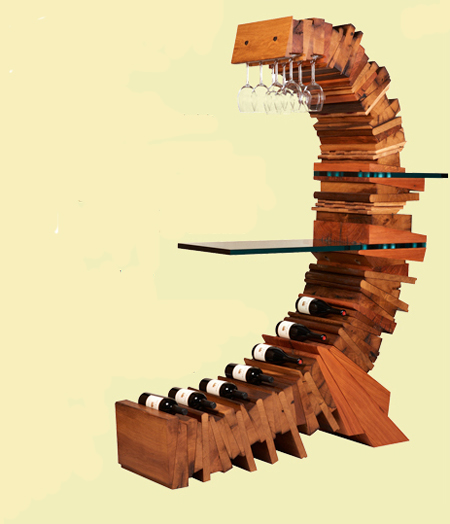 Source: Newton Vineyard
GREEN=TECH is a new furniture conception created by designer Andrej Statskij. It is a combination of glass /or acrylic/ furniture with plants /natural or artificial box-trees / in a unique products where furniture and plants have common design idea and even form of furniture and plants correspond to the each other.GREEN=TECH products always like indivisible art-objects where furniture and plants cannot exist without each other.
GREEN=TECH design philosophy unite ecology with technology and meet the demands of modern consumers and modern society that understand the importance of new ecology-oriented products and new ecology-oriented thinking.
GREEN=TECH can help modern urban inhabitants overcome stress of everyday life. Natural plants inside furniture should always be in good form and therefore needs regular care, clipping and watering. Plants can be pulled-out at anytime for clipping and caring purposes. Without doubt, it has psychotherapeutic and relaxing effect for modern urban inhabitants. GREEN=TECH shelf unit and coffee table is first products following this conception.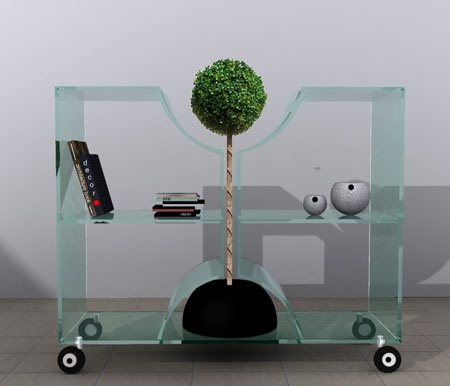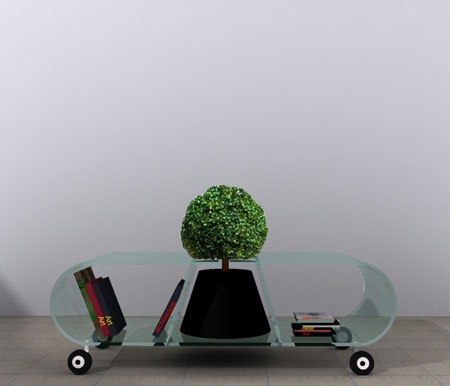 Source : Andrej Statskij
Made from sustainable birch hardwood ply, the domino table by designer Chris Pritchard is of no doubt and eco-friendly one. It has a tabletop of tampered glass and has a triple gloss topcoat making the domino coffee table an elegant furniture perfect in your contemporary homes. In addition, this eco-friendly coffee table is also made by hand, thus is consumes no energy and produces no carbon emission that harms the environment. The domino table's price of $1,400 can be a bit high, but if you are an eco-friendly individual and loves modern designs, you will definitely grab one. In this way, you will not only save the earth but also will enjoy the beautiful design of the domino table.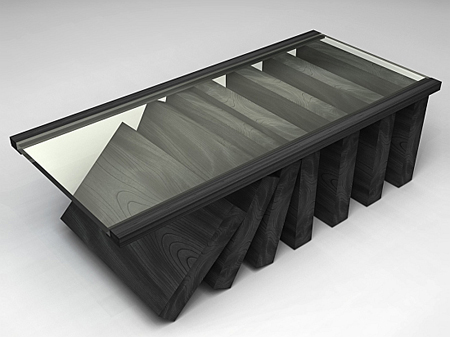 Source: Ecofriend
Designed for plust collection, the saving space vase by Joe Velluto will definitely make the people ask if it is a bottle or a vase. This unusual vase is perfect for those who wanted to stack an item in one place if not in use, because this wonderful design of Joe Velluto came out of mould when undertook a pressure process. The new approach use for the manufacturing process and the innovative finishes of the vase has renewal as its core matter, which made this beautiful vase not only an innovative, space saver, and stylish but also an eco-friendly product as well.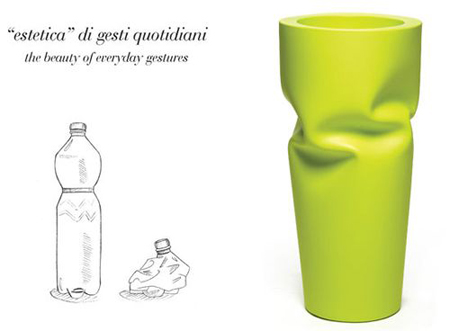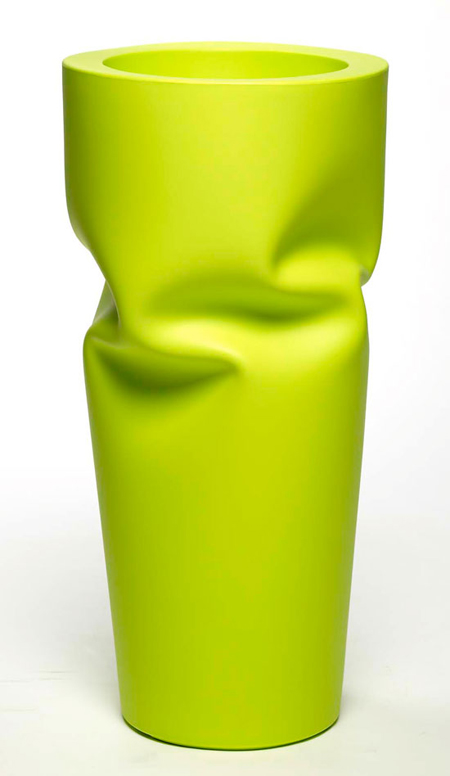 Designer Chris Rucker of Ruckercorp is creating numerous furniture designs made from re-cycled or reclaimed materials. Aside from the eco-friendly materials he uses, the creations itself are economically designed as well. Just like the Double Chair. It is a chair designed to accommodate two people at a time seating face-to-face or back-to-back. Other Chris Rucker's creations include the armchair, the dining chair, and the Strandboard Writing Desk. All have elegant designs and uses pervasive OSB. OSB is made of perpendicularly oriented wood chips, which is cheaper than CDX, but of the same quality making it a designer's choice for wall, roof coverings, and sub-floors.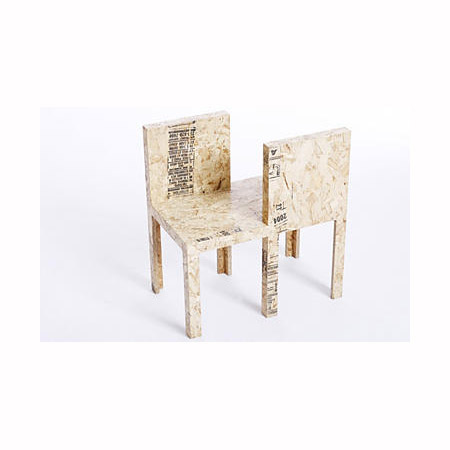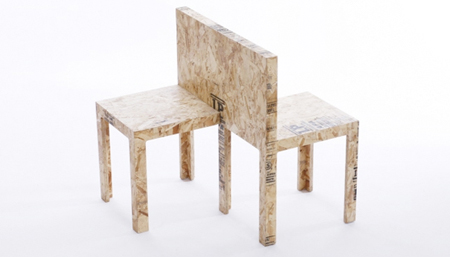 Make your home a place to be with the Large Vertical Garden. In this way you can have the chance to have fresh air and cleaner environment without the need of being in the farm. Through the Large Verical Garden, you can easily plant fresh foliage, colorful flowers, and grow aromatic herbs right in your kitchen. This garden is perfect for outdoor and indoor use as it has a built-in water-catchment tray that keeps your floors dry. The Large Vertical Garden is very innovative, easy to plant and eco-friendly. You can let your vertical garden freestanding or have it mounted in your balconies, decks, and patios.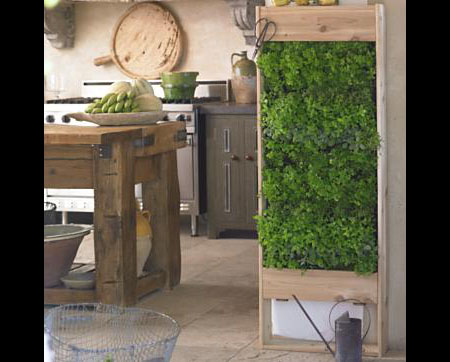 Source: Smith and Hawken
Bamboo is sturdy and long lasting compared to a regular lumber or plywood. That is why designer James Lear uses bamboo in his beautiful and stylish chair called Check. The bamboo is carefully cleaned and lacquered for a beautiful and shiny finish. It is then used for the chair's seat and the bent all the way up toward the backrest. It also has a steel frame making the chair sturdy enough to carry different weight. It also has a slit in the middle of the backrest that made the Check stylish. Using the bamboo made the check chair not only stylish but eco-friendly as well.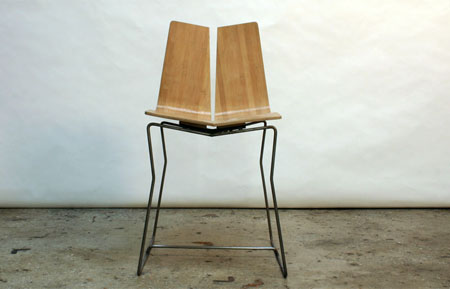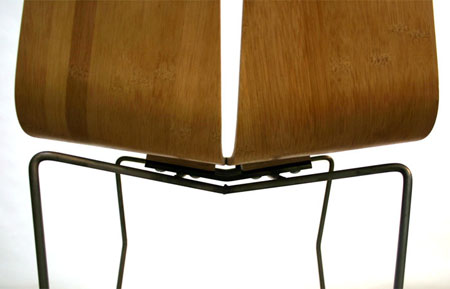 Source: James Lear
An eco-friendly and beautiful product in one is the perfect word for the wave bench by designer David Stine. This beautifully carved bench is made of sustainably harvested Black Walnut from the designer's family farm in Illinois. Stine handpicks all the materials used in the bench. The wide Wave bench is a perfect tool when you are having a good time chatting with your family and friends sitting side by side, back-to-back, or face-to-face, which is very possible to do with the wave bench. All of Stine's wood including the ones used in the wave bench are all sustainably harvested and finished with VOC free, non-toxic finishes.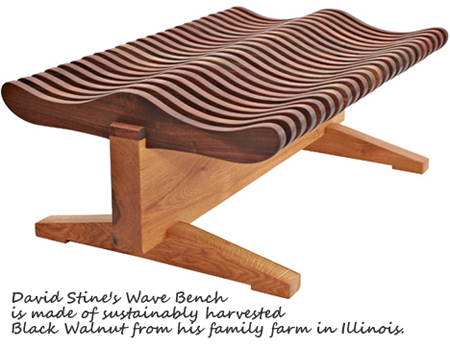 Source: bloom.acious
After drinking your favorite wine, do not throw the bottles away to avoid them from hurting others when broken, adding up to mountains of landfills and hurting the environment. The best thing that you will do is to recycle them and create some interesting masterpiece out of your favorite wine's bottles. Designers Emma Woffenden and Tord Bootje have created the TranSglass Recycled Vases and glassware. Their creations look awesome and inspiringly green. The vases and vessels have elegant design that do not even need a flower to make it look beautiful, which is certainly the reason why they are in a permanent collection of MoMA New York.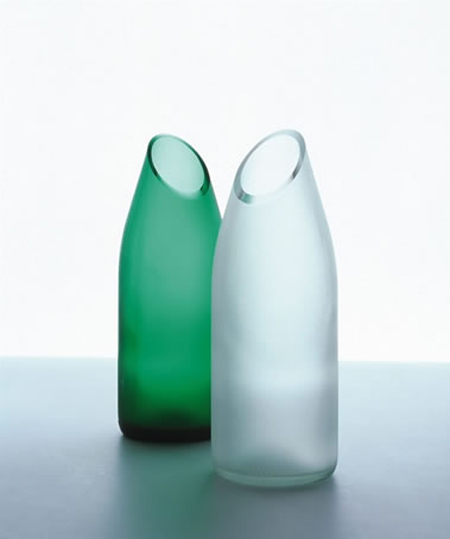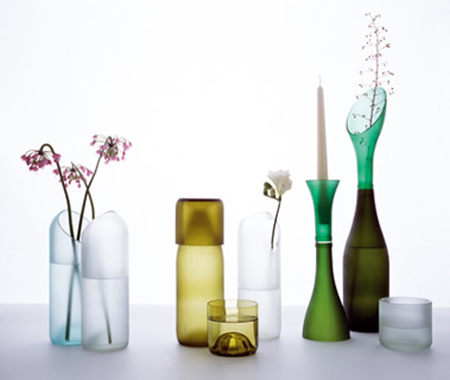 Our Recommended Partners
Advertise with us
Archives