Browsing articles in "Furniture"
The Suitcase Stacks will surely give those old suitcases a new life. Instead of having them tossed off to landfills, you can now have them as your stylish drawers.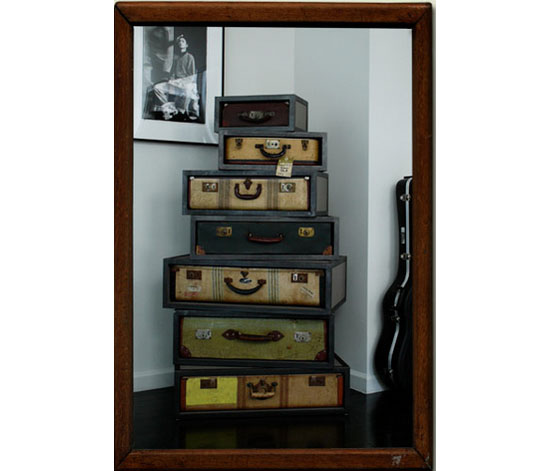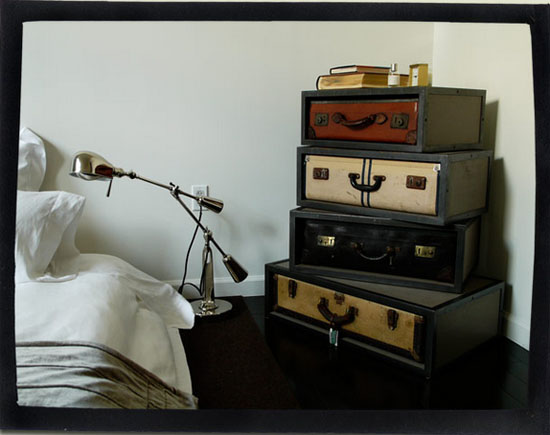 Suitcase stacks is a selection of old suitcases. Each of them is housed in cases made of wood and steel. Each of the suitcase used in the stacks are repurposed and relined using a Swedish linen making them ready to accommodate new contents. You can choose to have a combination of your choice that you think will match perfectly with your interior design and personality. With the Suitcase Stacks, there will be no more old suitcases in our landfills.
Source: James Plumb
Boat sails will end to landfills no more because Dvelas from Pamplona, Spain has the Reusail Project that will reuse old boat sails to create sustainable furniture pieces.
Every car owners have their seatbelts changed regularly for safety purposes, discard it instead of reusing it, and create a sustainable product similar to the wardrobe room divider bed by Katharina Pawlik, a German designer that make use of old seatbelts to create functional and sustainable product.
Skateboarding is a fun sports and for player's safety, a regular change of skate decks is needed which will eventually result into a massive growth of landfills if discarded but not if reused and turned into a sustainable skate bench.
Skateboarding is a fund outdoor sports to do and old skate decks can do more that giving extreme adventure, as deckstool uses old skateboards to make a stylish and eco-friendly skateboard bench.
Wooden pallets are normally discarded or tossed off after every shipment, but not if you make the Paletto. Cargo companies use new set of pallets every shipment producing huge number of discarded pallets in landfills.
The sunset table is an eco-friendly coffee table that works double as a vintage yet elegant decorative piece. This stylish table is made of upcycled materials, thus gives its users the feeling of being of help in minimizing landfill and eventually save the environment.
Not all redesigns will hurt the environment just like the Rolling Chair, which is a redesign of the Eames Chair in the 50s that is once made of fiberglass and resin. The redesign is made with sustainability in mind. The Rolling chair is made of bamboo and ecological resin.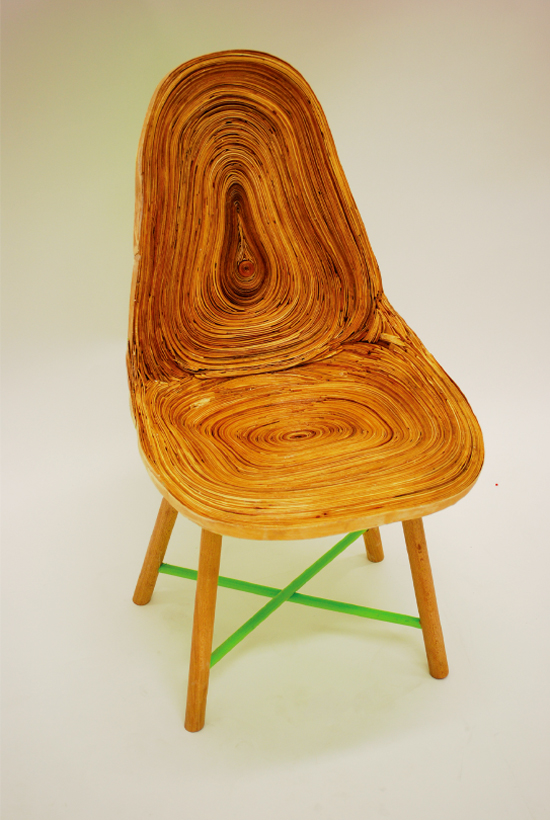 Seating on the Grass is a unique bench that every environmentalist would definitely love to own or sit. As its name suggests, this one of a kind seating instrument is filled with grass, which creates a feeling like you were sitting on your lawn.
We have seen those airplane trolleys pushed and pulled back and forth by flight attendants during our flights and now in our homes as our modern furniture through the Airport Codes.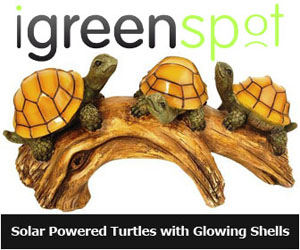 Our Recommended Partners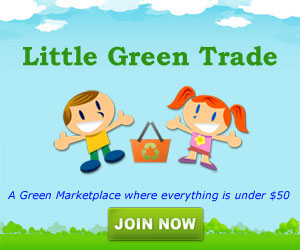 Advertise with us
Archives