Browsing articles in "Furniture"
Bamboo is a fast growing plant, perfect for basic materials of sustainable products, just make sure the manufacturer has FSC Certification to avoid deforestation and biodiversity loss. The entire manufacturing process consists of harvesting and scoring the ends of the bamboo stalk. While the stalk is still somewhat pliable – pressing in the ends creates a foot stand and loops; the perfect coat hanger.
Designer : Jinhong Lin via YankoDesign
Thousands of trees are felled each year. Some of them are transformed into palettes which are lost, abandoned or burned. So why not think something like this : Cans + palettes = Le Cadre "frame"
The idea of this aluminium cans photo frame is after twelve or so treks throughout the world (Yémen, Iran, Ladak, Mongolia, Sumatra, Kirghisie, Equateur…), family and friends wanted to see, and see again, some of the 'photos that had been taken. This led quite naturally to the idea of an exhibition.
But it seemed rather incongruous to present these 'photos from "all over the world" in standard frames. What was needed was to invent a frame compatible with the 'photos we intended to present (from regions off the beaten track whose crafts are at the same time rudimentary and exceptionally inventive). The frames could be made by Brahim in Yemen, Asiz in Indonesia, Anatoly in Kamchatka, Djarkin in Kerghisie using materials available to everyone: planks cut at an angle of 90°, glue (which can be produced by anyone anywhere in the world), nails, and aluminium drink cans for decoration.
After a year of trials and errors, these frames are at last as good as expected. You can find the exhibition which will take place in Nancy, France in May 2008.
Product Page : Atelier Arduini
Look at this giant LED display, all of those LEDs are using sun energy which is gathered each day. You can find this giant LED all near the site of the 2008 Olympic Games, the Xicui entertainment complex in Beijing, China.
They plan to turn on and go live this month, it will display various video of installations and performances by various artists. Hopefully the sun keeps shining during that day, otherwise, won't be able to see any performances.
No need explanation, just see it from the pictures, you'll get the idea. These are 3 of 18 multi functional furniture prototypes that were display on Milan earlier this month during Design Week.
Designer : Nemanja Aleksic's Crossroad drawers, Marija Bjelakovic's Flexy table and Emir Beciragic's folding Cage table via [MocoLoco]
Nesting tables are not new, yet this nesting table from West Elm has caught our eyes with its unique shape. Check out the item in their store, you can also find that the price is very reasonable.
Source : ApartmentTherapy
Don't judge a book by its cover, I guess that goes for this box. Cube 6 is not just ordinary box, six stools can come out from it. Amazing, huh ? Just take a look at the pictures, you'll understand how this work. Each stool is made from birch plywood and maple and the cube is 350 x 350 x 350 mm when slotted together. But if you think six stools are too much, there is smaller version box available, this smaller box contains only three stools.
It's a table, at first look, but Tineke Beunder didn't want to create an ordinary table. Take a second look, you'll see that this table made of maple tree is carved with marble track. The idea is trying to combine the world of adults with the world of the children in a furniture. I always love playing marble shoot, having this wooden table must be so much fun.
Source : ApartmentTherapy
Waste wood actually can be turned into useful products if we know how to do. Bart Bettencourt and Carlos Salgado work together to create positive environmental impact with their work, these two have developed a unique method of collecting and re-purposing discarded scraps of wood from New York's woodworking industry. Scrapile was born to accommodate their ideas. No two designs are ever quite the same, due to the varying wood-grain of the reclaimed wood used in each piece.
Our Recommended Partners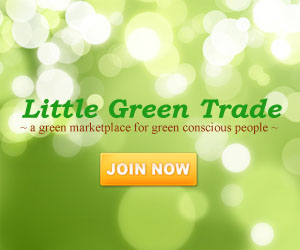 Advertise with us
Archives