Browsing articles in "Furniture"
Not everybody knows that old woods are great materials for furniture. They have molded into a sturdy and strong one by time. However, many of the designers do not welcome the use of used or old woods in creating their masterpieces, but not Gursan Ergil. Based in Istanbul, Turkey, Gursan had created a wonderful collection of furniture that are all made from reclaimed woods, and one of his collection is the beautifully designed bench. Sleek and eco-friendly, this chair will definitely minimize the number of used woods to different landfills and at the same time, it does help the people realize that used woods can be beautiful as new if a great artisanship is applied.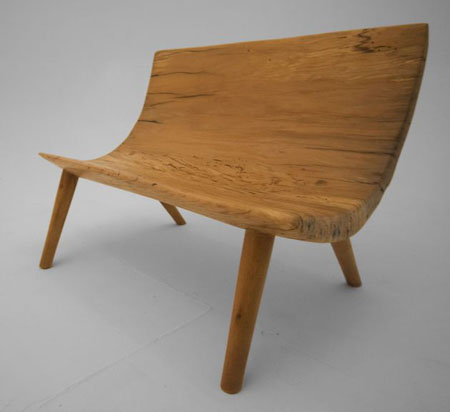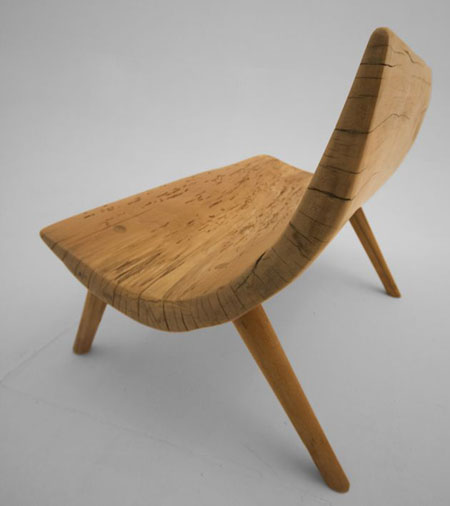 Source: Gursan Ergil via Contemporist
Living the green life does not end with having a solar power or wind turbines at homes but also it can be through your household furniture that are made from sustainable materials. One great example of it is the stylish Arrow cardboard chair by a Bulgarian sculpture and designer Konstantin Achkov. Comes with a colorful stripes, the chair uses no screws but glue. Aside from being eco-friendly, the Arrow chair also has a stylish look that will surely complement with your home decors and interior design. When the chair's life comes, one can easily dispose the cardboard off, as it is a biodegradable material.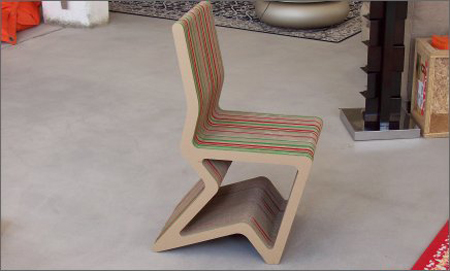 Source:Konstantin Achkov via Designspotter
We all know that recycling is a good way of saving our environment from harm brought by landfills, pollution and more. The Weld House shows us how we can save the environment from the possible harm brought by those old cars' hood. The said company has created a nice and hip table made from those recycled hood. If you are a lover of metal furniture, then this is the perfect piece for you. The eco-tables from the Weld House are available for purchase with prices starts at a whopping $750. This can be a little bit pricey, but you will never be sorry for the product. Stylish and eco-friendly.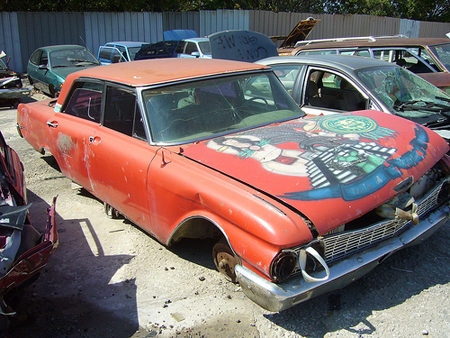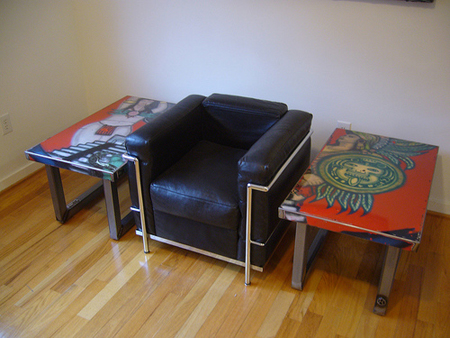 If you are born before the CDs are made, you surely know the widespread use of cassette tapes before. With its bulkiness and the poor sound quality it provides, it immediately outdated with the presence of CDs and other digital media players. To prevent these cassette tapes from being added to our landfills, designer Vanesa Morena from Ooomydesign has make used of these cassette tapes and created the wonderful cassette tape light. Linked together using a plastic tie, the cassette tape light is available in various sizes and style of either a floor or table lamp. These cool lamps are available for purchase or for barter with a collection of cassette tapes.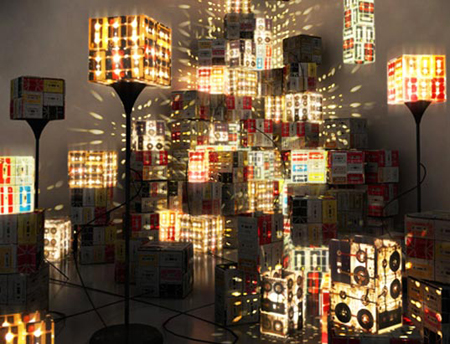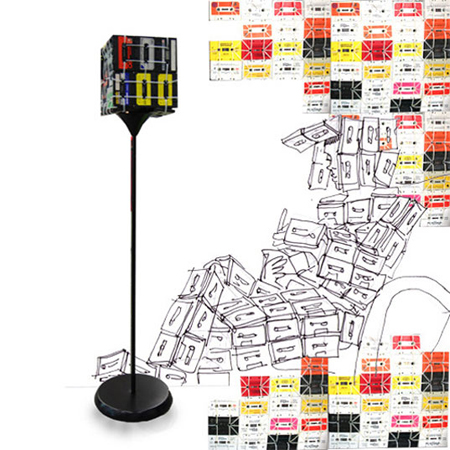 A useful and beautiful dresser helps gets your clothes at home at the right order and at the right place. In addition, your dresser's design will also be a part of your home decoration especially if it has an exceptionally artistic design. French designer Christpher Flahaut created a dresser that will not only keep your clothes in order and decorate your room, but also, his beautifully designed dresser will keep the environment safe as well. With the recycled cardboard as its main materials, the cardboard dresser helps save the earth with the reduction of waste and less mountains of landfills it brings.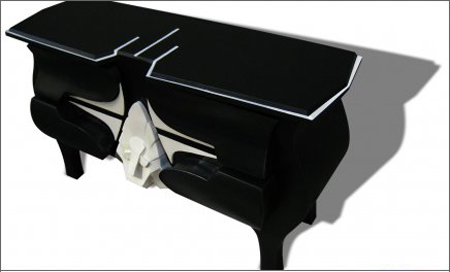 Source: Tonk via Design Spotter
A nice and stylish coffee table is one of the important furniture in every household. Here is where we spend our time relaxing while having a good sip of our coffee and fun chat with friends and family. The divide coffee table from ornamentum is more than just a coffee table but a magazine storage as well. What's more, this stylish coffee table is also an eco-friendly one. This multipurpose coffee table is made from a sustainable bamboo and is urea formaldehyde free. In addition, this table is also Hazardous air pollutant free and has an alcohol based lacquer finish.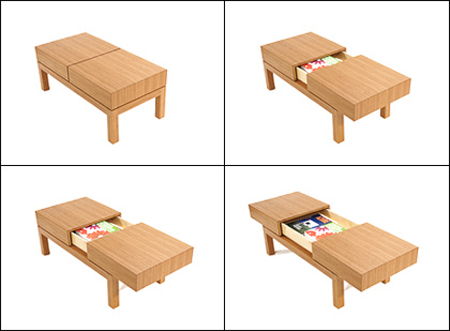 Source: Ornamentum via Haute Nature
When we start firing our fire pits, we have also started to fill our homes with smoke, foul odors, and cover our walls with dirt. However, this will never be the issue anymore with the Planika Coffee Table Fire Pits. Using the Fanola, a green and renewable source that produces no smoke and no odor, these tables will not only provide us with eco-friendly fire, but also it does create a stylish ambience to our interior. The Planika coffee tables have different fantastic designs that will surely compliments with your home's interior design theme. Live fashionably green now with the Planika Coffee Table Fire Pits.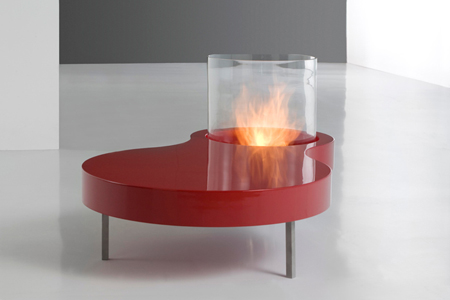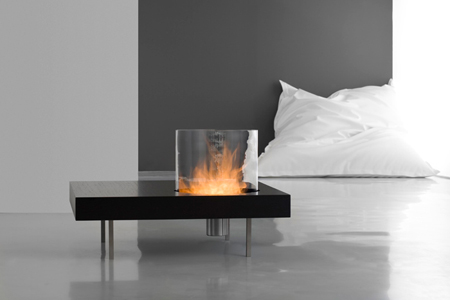 The use of a bamboo steamer and a disposable chopstick is a tradition to Chinese people. Designers Jason Dembski and Ryan Horsman has created an eco furniture that can be perfect for your home using the thousands of used chopsticks and a discarded bamboo steamer. They have created the Chopstick and Steamer stool using six bamboo steamers piled up vertically and thousands of chopstick. Working as the intermediary is a soft cushion that can be from foam, which is the ideal one to falling rickshaw, to a pile of rags. When everyone doing this act, everybody can have a creative stool without spending too much and the pile of landfills will be reduced as well.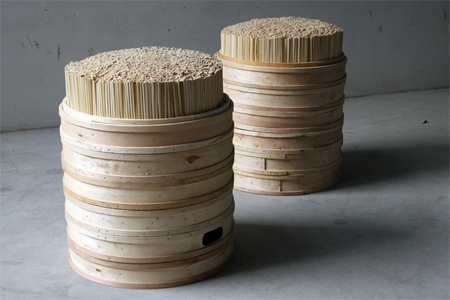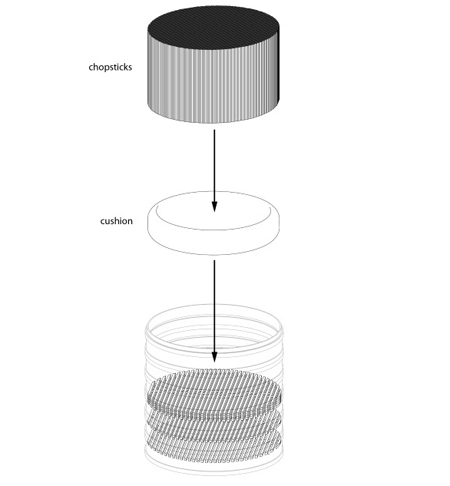 Recycling is a great move in saving our environment from the harm a growing landfill brings. Designers from Arkitip Intel have created different furniture from recycled wood, and most of them are looking great. They have made a stylish chair, stool, cabinet, bench, wood planks, and more. If everybody on earth will have the heart of recycling his or her old furniture, there is no need to add bulk of trash to our landfill. If you do not like the idea of having multiple colors in a single furniture, you can have it painted with some eco-friendly paints. It will bring less harm to the environment and to our children and their future children.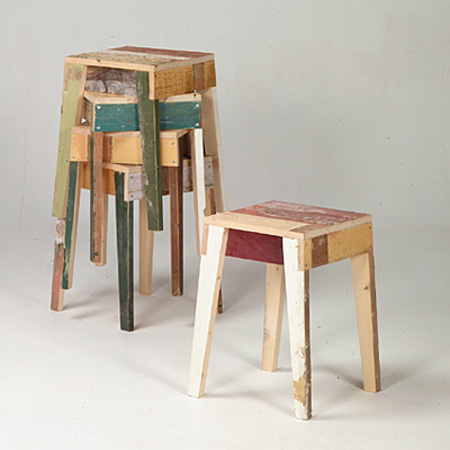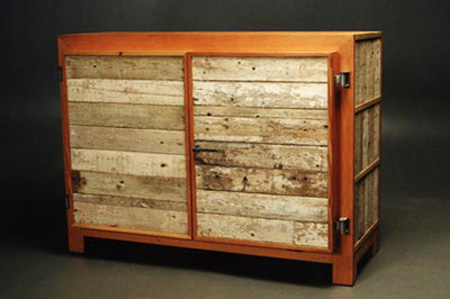 We have here a great submission from another talented designer. A stylish and eco-friendly lounger called the POLO Lounger by Paul Wilding is a new way of spending your outdoor pleasure the green way.
"Polo is made from one-piece aluminum, and then folded in the fashion of a Japanese Origami. Polo is available in a choice of colourways: silver, white, dark bronze or black. Outdoor upholstery is either light grey or black.
Polo is designed for a 50 year life time, and after that it can be recycled."
Manufactured by a New Zealand-based company Volex Style, the POLO Lounger is definitely a must furniture especially this summer where people are on their poolside and beaches to do sun bathing.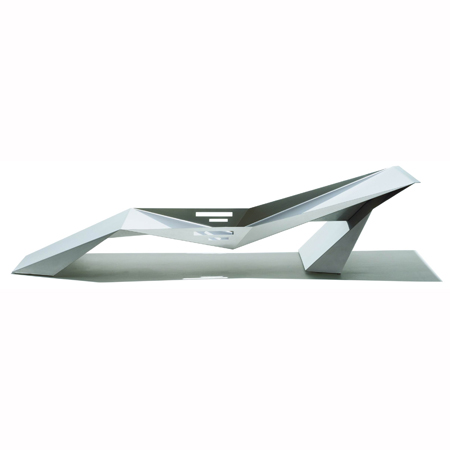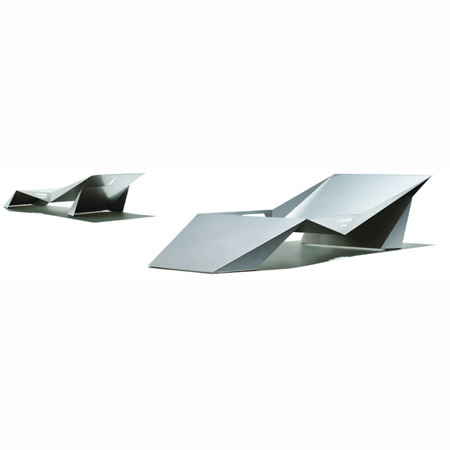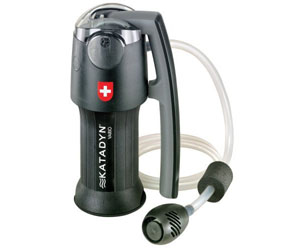 Our Recommended Partners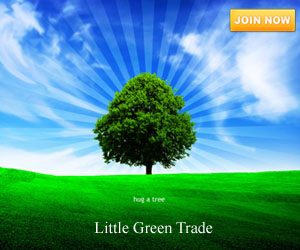 Advertise with us
Archives
Recent Topics Searched