Browsing articles in "Furniture"
Recycling things and ending up with an amazing designs is tough. It requires a lot of talent to end up an eye-catching piece like the Quattrovulationares Sofa by Helmut Palla. This one of a kind sofa of Helmut is the product by him from collecting used furniture and transforms it into an unusual piece of art. Through Helmut's design, the current mountains of landfills we have today will definitely be minimized. If all of us will do use our skills and talent of recycling, there will be no need for us to add up the piles of trashes and we definitely help save the environment.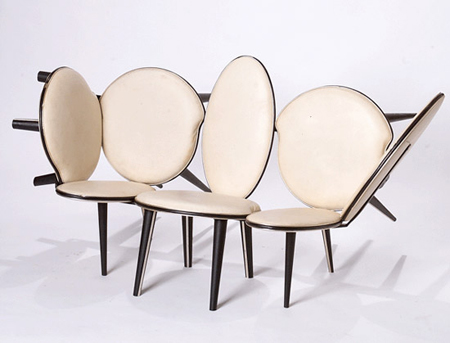 Source: Helmut Palla via Designboom
Offices are known to be elegant and fresh looking while carrying the corporate image of a company and provide good working environment to the employees. Most of the time, to end up on this type of offices, companies spent a lot for the interior design buying those first hand elegant and corporate materials that they might possibly need. However, Gummo in Amsterdam ended up in a different way. With the aim to use their office for only two years, Dutch interior architects i29 have convinced them to go for an affordable and sustainable solution that ended them up in buying used furniture from online auction and charity shops. The result is an office interior that is truly amazing, elegant, very corporate for less.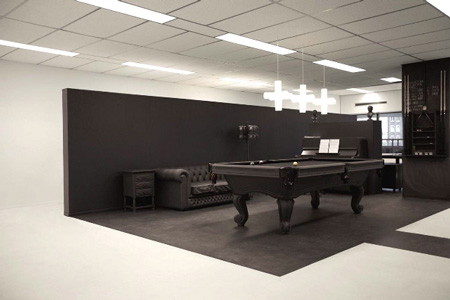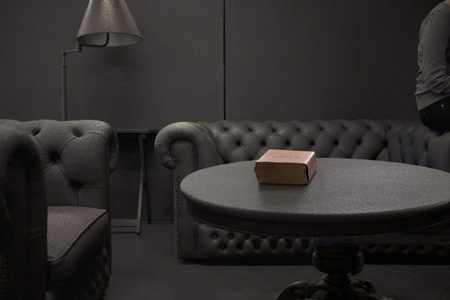 If you already have heard about numerous furniture made from recycled car tire interior, this recycled car tire furniture must be a new addition to the wonderful products recycled tires can create. Since tires claims to be sturdy, furniture made from it will surely be strong enough to hold on to its promise to give comfort and style to its users. Furniture made from recycled car tires includes a coffee table set that composed of a small round table and stools. Since these items are made of tire, this must be perfect not only for indoor but also for outdoor use.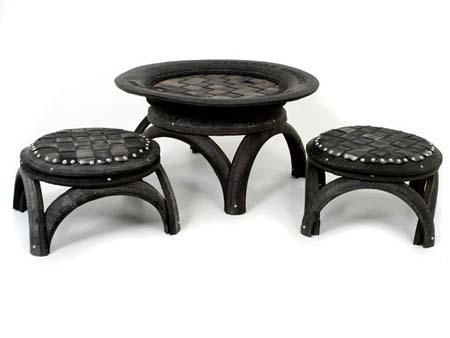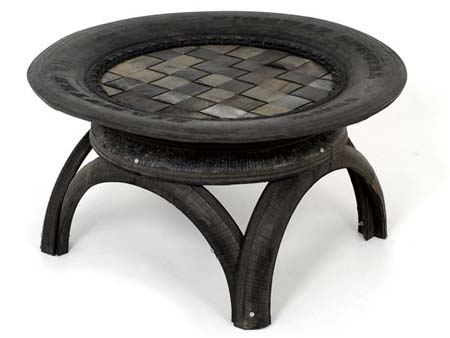 Plastic is one of the great contributor to our landfills and eventually a great contributor in harming the environment. seeing them in a stylish, elegant, and useful thing is very rewarding just like this fashionable chair called Reee from Pli. The Reee chair is made from 100% recycled computer games consoles that are visible in its seat and backrest. Each of this elegantly designed Reee Chairs saves 2.4 kilograms of plastic from our landfills. Despite of it being made from recycled materials, it looks super nice, attractive and elegant that is perfect for indoor and outdoor use. I also find it perfect in your dining area.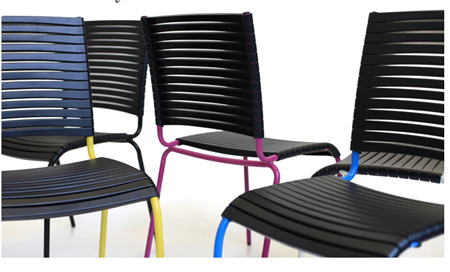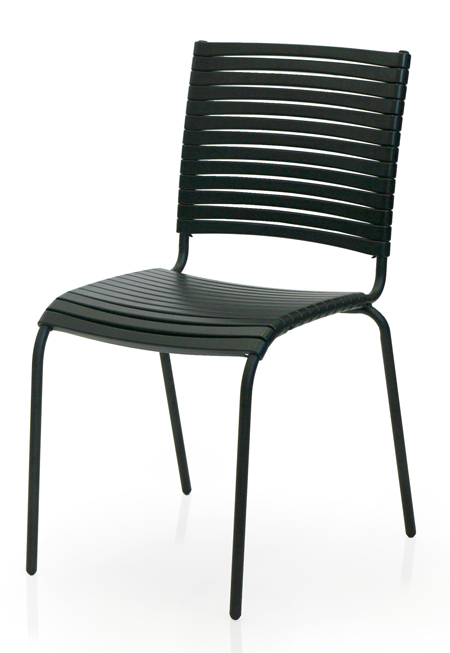 Cardboard furniture are known to be eco-friendly in nature as the cardboard itself is biodegradable. With the continuous call of saving the environment, Dutch designer David Graas has created an ecological furniture piece called the cardboard lounge. The lounge can easily be assembled with just a simple slide together like assembling a puzzle. It can also be flat-packed for easy transportation and with the user's ability to assemble this wonderful cardboard lounge, it made the cost of this furniture low. What baffles me on this beautiful lounge is if it is comfortable lounge in here. Maybe a cushion can be place to make it more comfortable to use.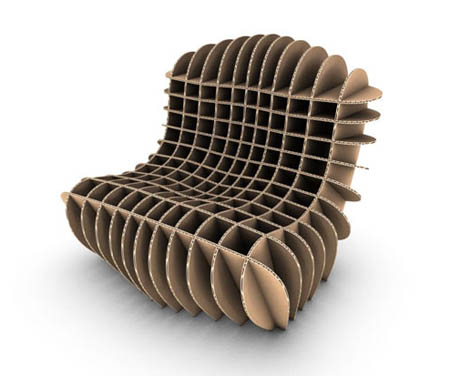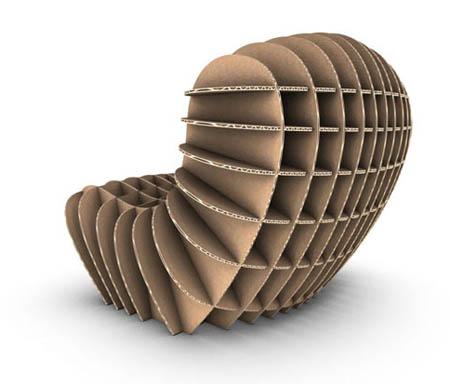 Source: David Graas via Designboom
Resources for recycling things is really endless, Latvian designers from Marci design has again showed their resourcefulness with the use of a recycled paper pulp to create a various wonderful and useful children's furniture. This furniture called Tamago (Japanese word for egg) was presented at the DMY Youngster in Berlin. It has seven different educational shapes that can be combined to forms a series of letters and numbers. Tamago has soft tounded edges making it safe to children. It also is lightweight so that kids can easily transfer it from one place to another. Its non-toxic materials and ergonomic design made the Tamago a perfect educational furniture for your kids.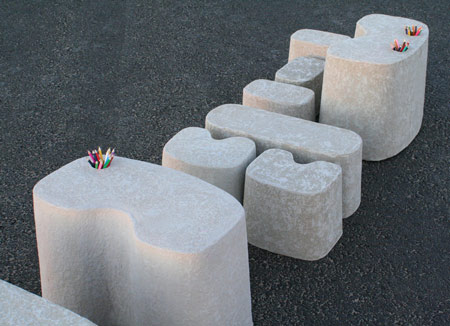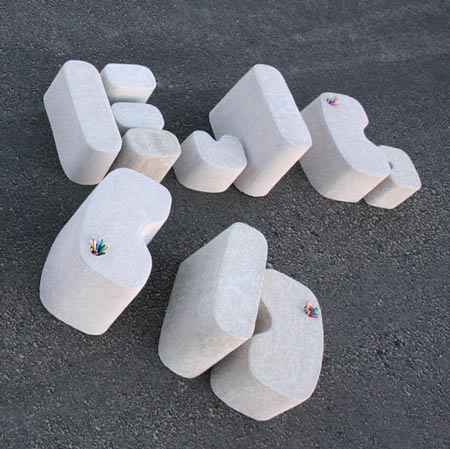 Everybody wants to live green and save the environment. To help save the earth, designer Jon Dubin come up with his eco-friendly designed called the Cardboard Rocker, a rocking chair made from recycled cardboard. Aside from the recycled cardboard as the chair's main materials, the production of the chair includes the gluing process wherein the designer uses an Eco-bond, a VOC compliant adhesive. The result is a beautiful rocking chair that does not only save the environment but also a perfect décor when nobody is using. This eco-chair can be perfect to your living room, veranda, or even on your garden especially when you have fair weather.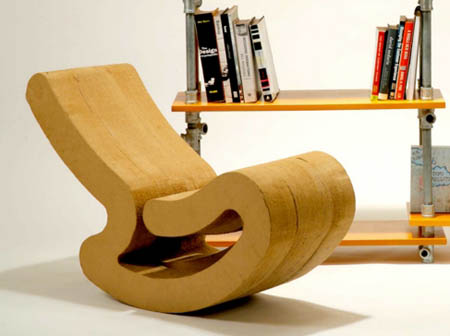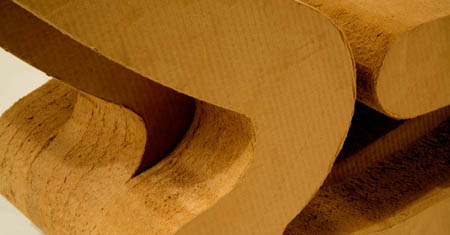 Recycling things is always fun and rewarding. Designing things from recycled materials can be hard, but designers from Grain Design never let this as a hindrance and come up with the Café America chair that is made from recycled from recycled chain-link fencing material. This chair can also be flat-packed for easy transportation. Assembling is very easy and can be done within a few minutes with the use of an allen wrench. The concept of recycling obviously is a good act for the environment, but I can see som discomfort on the chair. If I will be given the chance to own one, I will put some cushion on it for a more comfortable seating.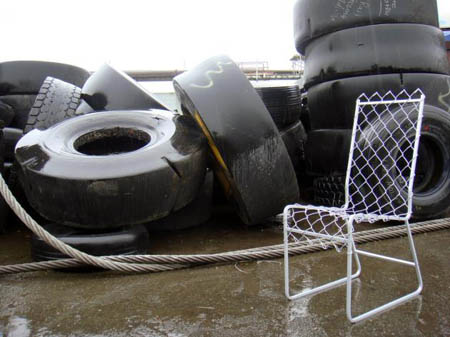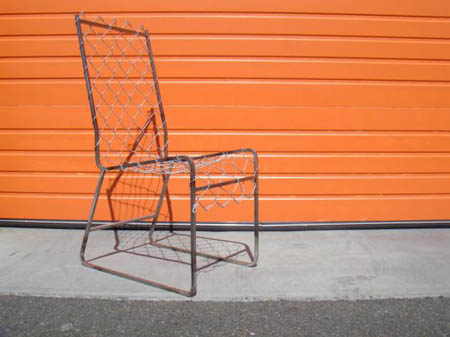 Junktion treated what people from Tel Aviv have already considered as junk in a different way. These junk materials are turned into useful items like a piece of artistic bench, table lamp made from junk plastic telephone unit, a rocking chair from wood cable drum, and a bench made from wooden shade. All are well crafted in a way that attracts every user's eyes. This great green project from Junktion will surely reduce waste and landfill and will eventually brings less harm to the environment. If people will treat things like this, there will no need for us to worry about global warming.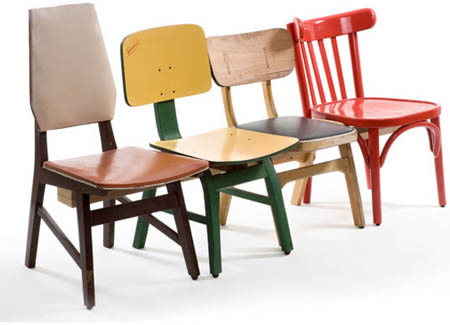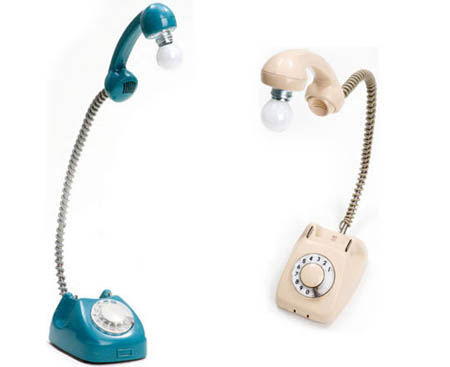 Keep your child aware in saving the environment as early as possible using this beautifully crafted sustainable high chair called Sprout by Tim Hayes. This eco-high chair is made from bent veneer bamboo and adjusts with your child's desired height as they grow. Aside from the bamboo material, another eco-factor of this chair is the use of lesser parts as compared to those regular plastic high-chairs that we can see in the market. In addition, the Sprout is designed with comfort on mind as it can be easily assembled and disassembled when needed, and the design is awesome looking just perfect of our little ones.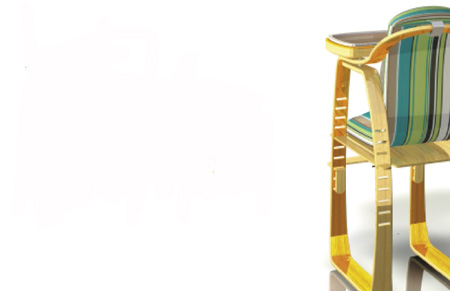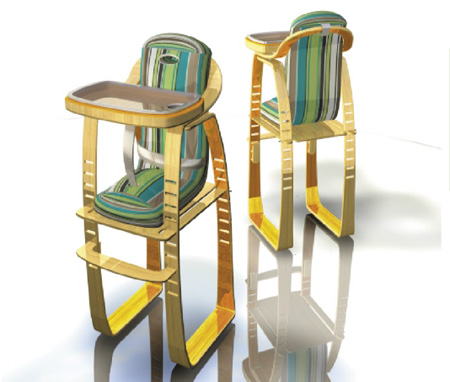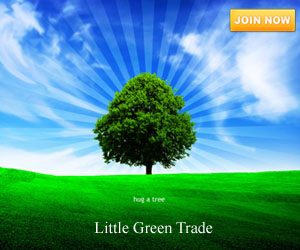 Our Recommended Partners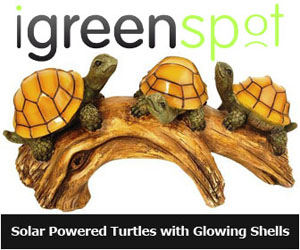 Advertise with us
Archives
Social Networks