Browsing articles in "Home and Kitchen"
Feeling warm is important especially during cold seasons. Different heating solutions are available and central heating boilers are just a few of them. These types of home appliances are known to be huge energy consumers. However, with the massive call for saving the environment eco-friendly and energy saving central heating boilers are made and the ones designed by Wamsler is just a few of the examples. This one of a kind home appliances design of Wamsler has the ability to produce 16Kw outputs. In addition, the boiler also has a built-in cooking hob for the 500 series and a large cook top and 58 liter oven for the 900 series.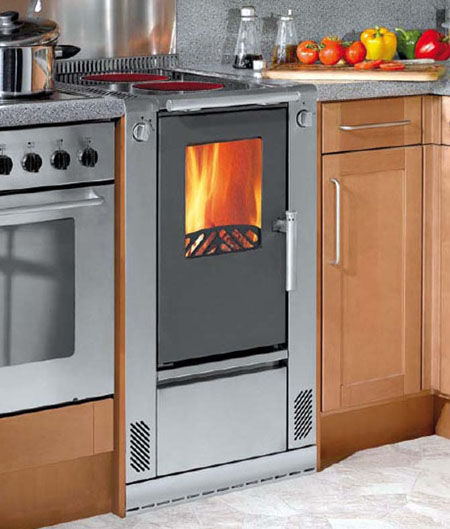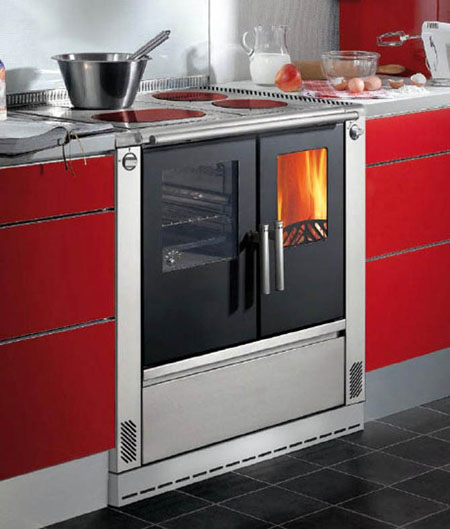 Via: House of Art
We all know that bamboo is a sustainable source of material, as it grows rapidly as compared to any other sources we have, making the items made of bamboo a truly eco-friendly one. The three-piece Cutting Board set called Totally Bamboo is elegant enough to part of your eco-collection of housewares. Aside from being eco-friendly and elegant looking, the Totally Bamboo 20-7930 3-Piece Cutting Board Set is also sturdy enough and surely cut your food without any mess, as bamboo leave no residue even if you are using the sharpest knife on earth. Besides, Totally Bamboo is cross laminated and is aided with a specially formulated high temperature adhesive. [Click here to get details information about Totally Bamboo 3-Piece Cutting Board Set]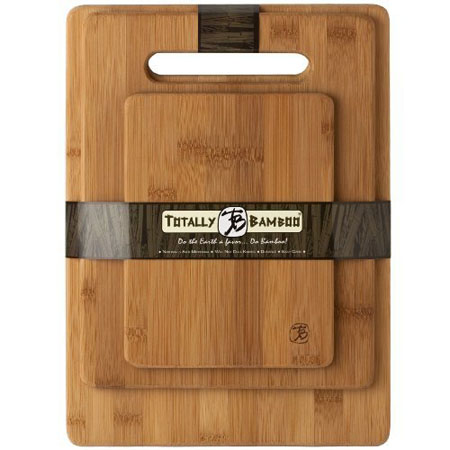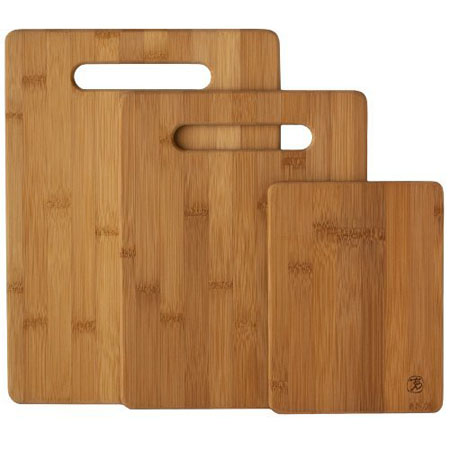 Tefal has been a known kitchenware brand for long. If you have changed brands due to environment awareness purposes, you can now get back to Tefal and purchase their Natura Line. Designed by Sebastian Bergne for Tefal, this eco-friendly pots and pans is made entirely from recycled aluminum. In addition, the cookware's handles are made of woods that are responsibly sourced and the product's packaging is made of recycled paper. Now you can cook with care to the environment with Tefal's three pans of different diameters, a grill pan, a wok, Dutch oven, a frying pan, and a casserole. The chocolate brown outer finish of the Natura line made it an extra ordinary cooking tool in your modern kitchen.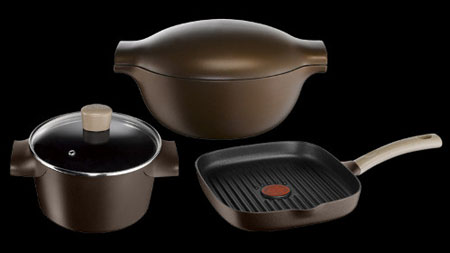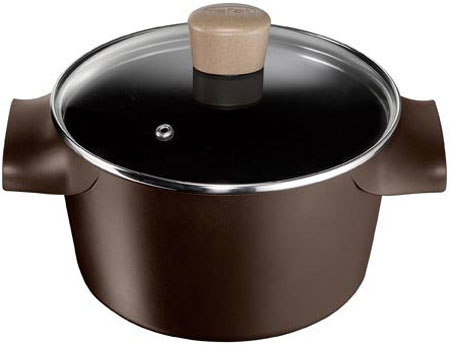 We love coffee and we get ourselves a dose or two everyday just to keep us rejuvenated and revitalized. However, have we ever thought of sipping our favorite coffee with care to the environment? The EcoCoffee coffee maker is eco-friendly enough to help you drink your favorite coffee with care to the environment. The process of brewing your coffee with EcoCoffee offers a huge energy savings, as instead of a heater to warm plates, all you have to do is to microwave a jug of water and filter it through your coffee ground straight to your coffee cup. In addition, this coffeemaker contains no electronic parts, no toxic materials, easy to assemble, and fully recyclable.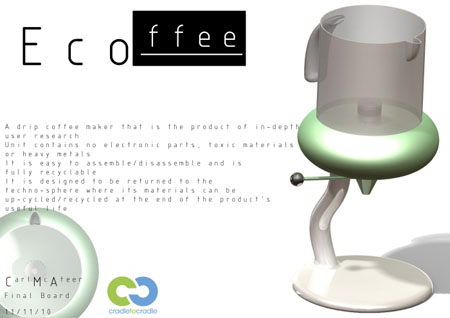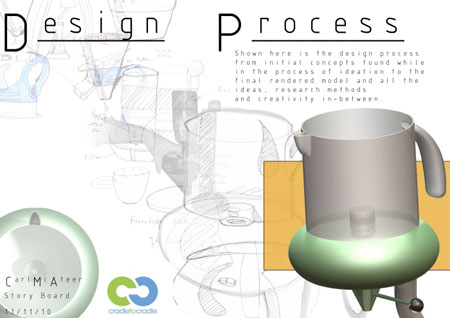 I know everybody here in IGreenSpot is widely aware and familiar of Corks. If you are following every comments that readers made in this blog you must have read someone claiming that corks are not eco-friendly anymore. Maybe at some point it is true. However, I do still believe that corks have numerous earth-friendly qualities to be considered as eco-friendly. Corks are renewable, recyclable and biodegradable. Now, will you consider owning a Suberra Cork Countertop? It will not only give you the chance of living the eco-friendly life but will also create a unique and elegant kitchen to your contemporary home.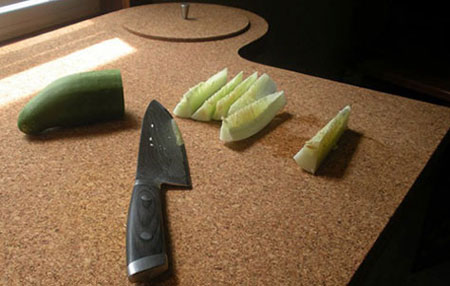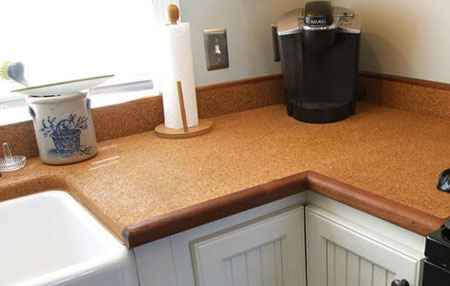 Generally, we are not aware that compressing our garbage can cause a minimized plastic usage and minimized pick-up frequency for garbage trucks, thus lesser carbon emission. Besides, we do not want to have contact with our garbage of course, for sanitary purposes. The Smash will help you keep your hands clean in compressing your garbage while serving as a tool in helping you save the environment. The Smash can has an accordion-like compactor lid with handle for you to push down the garbage easily. Aside from being eco-friendly, the smash can also has an attractive looks making it a nice clean décor in your kitchen.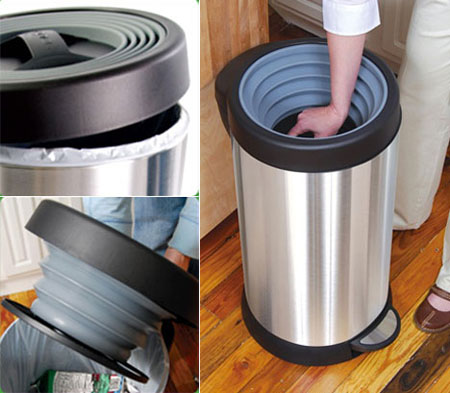 It is lovely and heartwarming to continuously see people who are eager to help save the earth in their own little ways. Elena Harith was just a few of the designers that wanted to show to the world that they care for the environment by designing an inviting yet eco-friendly utensil design. Hailed as the Jasa Eco, this utensil design is made of organic and recyclable material. The design consists of a plate, cup, and a teaspoon. The product's cool and refreshing packaging design made it more inviting to patronize those eco-friendly products available in the market and live the green life.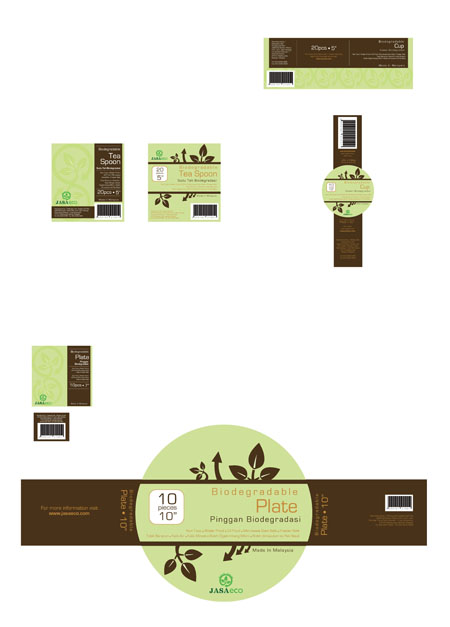 Source: Elena Harith
Who told you that tires could only be for your cars? You should now think twice. With the constant call of combating global warming, used car tires are now being recycled to help minimized the growth of landfills. Many of them particularly the tubes are used as stylish chairs and sofa while others used it as flowerpots. However, have ever think that used car tires can also be the elegant sink in your modern kitchen? The Rubbish is the proof that your old car tires can also be your stylish kitchen sink. Designed by the people of Minarc Studio, the Rubbish sink is a clear example of a green household or kitchen furniture and fixture.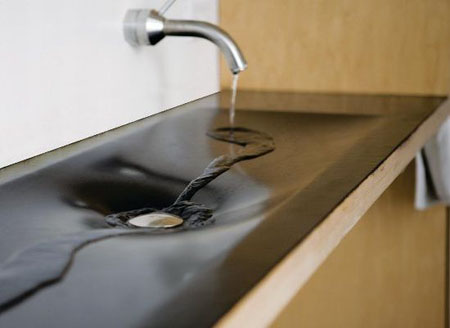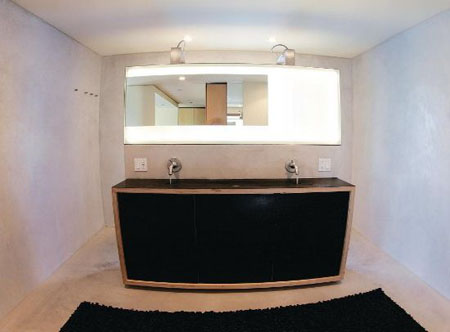 Eco-friendly cooking is now made easier with the Skilletron from Borough Furnace. Picked as one of the entries for the New York International Gift, the Skilletron is entirely made from recycled steel dairy sand and 500 pounds of hand mixed sand and clay. Both the frying skillet and braising skillet looks elegant enough to be in your kitchen and they both look like made of first hand materials. With these products, carbon emission will definitely be reduced dramatically through the hand mixed sand and clay. The recycled steel dairy sand on the other hand will minimize the growth of landfill, which a lot favorable to the environment.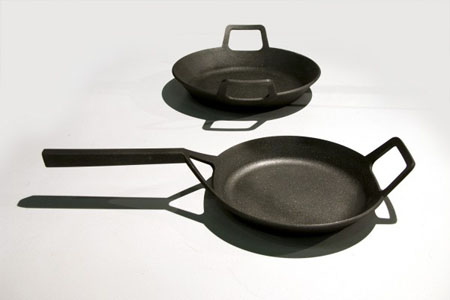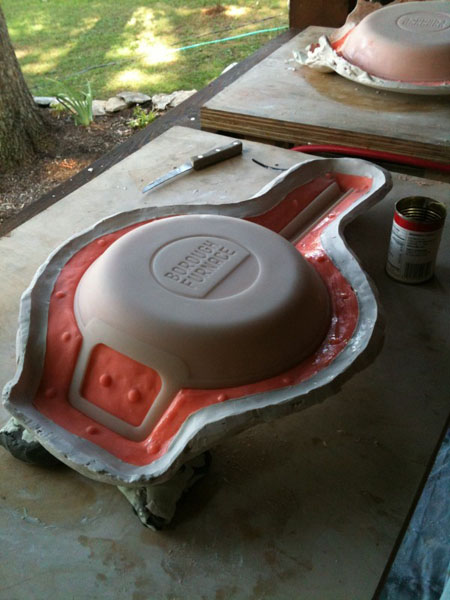 Keeping our food warm is important to retain its tenderness and taste. However, doing this will surely blow up our electric bill but not anymore today because designer Jess Chee has already designed the uHeat, a hand-powered food warmer. As the name suggest, the heat warmer will function with the help of your hands. Thus, it requires no electricity at all to take action, will lower down your electric bill, and most of all, will produce zero carbon emission. The warmer has the dynamo that start up by pulling the string attached to it several times, which obviously and eco-friendly way of heating our food. In addition, aside from being a food warmer, uHeat can also be your serving dish.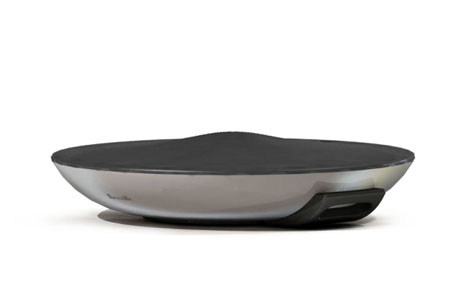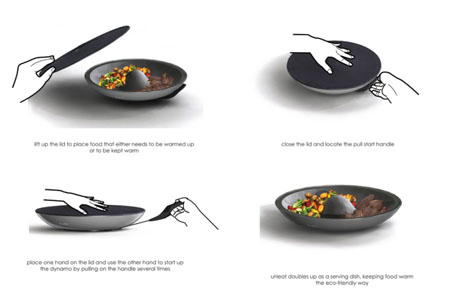 Our Recommended Partners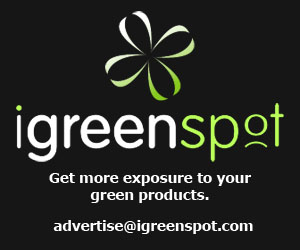 Advertise with us
Archives
Social Networks