Browsing articles in "Home and Kitchen"
If you want to chop on a butcher block hat is sturdy, clean and earth friendly, the Large Totally Bamboo Butcher Block is the ideal butcher for you. Fast growing in nature, bamboo is a perfect material to use if you want something sturdy, elegant, long lasting and most of all eco-friendly.
Other than being safe to the environment, this lovely butcher block from totally bamboo is also comfortable and safe to use because it has the rubber-capped legs that lets the butcher-block stays in place while you are chopping. Other than using bamboo as the materials used, this butcher block from Totally Bamboo also has various eco-friendly features including the use of formaldehyde-free glue, natural and permanent color, and zero dyes or stains. [Click here for more information about the Large Totally Bamboo Butcher Block]

With the continuous call on saving the environment, grocery plastic bags are bound to be recycled and the Simplehuman Cabinet Mount Grocery Bag Can is a trash bin that will help you recycle your plastic grocery bags. In this way, trashes of plastic bags will be minimized if not eliminated and the environment will eventually be saved.
Unlike those messy DIY plastic bag holder we commonly have in our homes, this plastic bag can from simplehuman allows you to reuse your plastic bag in a clean manner because it has the ability to fasten your recycled plastic bag handles through the slots that the can has on both sides. As the plastic bag handles are fastened, the plastic bag will then be put in place and you can already toss your trashes freely, confident enough that trashed will not spoil or mess out. [Click here for more info about Simplehuman Cabinet Mount Grocery Bag Can]
A shelving system with a hexagonal design is very rare and we at IGreenSpot find the Cracked Shelf System a unique one. It has the hexagonal type 8 design that made it a unique shelving system. This shelf system will surely stand out in every home the moment they are placed alongside with those traditional shelving system with the classic horizontal or vertical design. The design of the cracked sheld created an asymmetrical look, which make it even more stylish and catchy. The shelf is made of rectangular pieces of wood modules and these modules can be combined in any formation or direction seamlessly.
If you find the design is perfect enough for the most artistic human hand, this is because from its general shape to the smallest part of the shelf, all have been designed carefully using a trusted computer software. The shelf has the 1.5 mm thick steel that serves as the connector. These steels are laser cut and folded with the help of CNC machinery.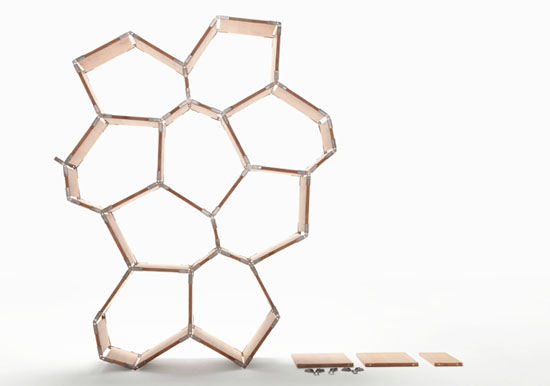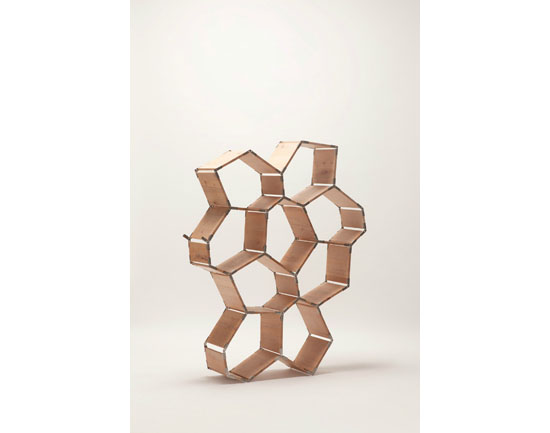 As we want our home to be as clean as possible, some particles are cruel enough to make us feel that we have not our house clean and safe enough for us and our family members making us feel the need of a useful partner and that is the Bissell Natural Sweep Dual Brush Sweeper.
This one of a kind sweeper will not only clean your hard floor surfaces, your area rugs, and your carpets easily but will also help you clean the environment as it uses natural source of power. As a natural power user, the Bissell sweeper uses no motor that uses electricity and no need to buy a battery. This will give you huge savings on your electricity bill and it produces zero carbon emission, thus saving the environment too. [Click here for more info about the Bissell Natural Sweep Dual Brush Sweeper]
The Samsung Eco bubble is one of the biggest innovations since sliced bread. By mixing water, air and detergent, bubbles are generated in the washing machine before your wash starts. The bubbles create foam to cushion your clothes causing the detergent to fully and evenly penetrate right through to the fibres. It's 40 times faster than concentrated liquid, and ensures the wash gets going as soon as possible for a quicker and more efficient clean.
This washing machine can get the same results as a 40°C wash at just 15°C, helping to save 70% energy in the process. This is because the water doesn't need to get up to a high temperature, as your detergent starts to work on dirt and stains immediately. So, your clothes are hygienically washed more efficiently, saving you money.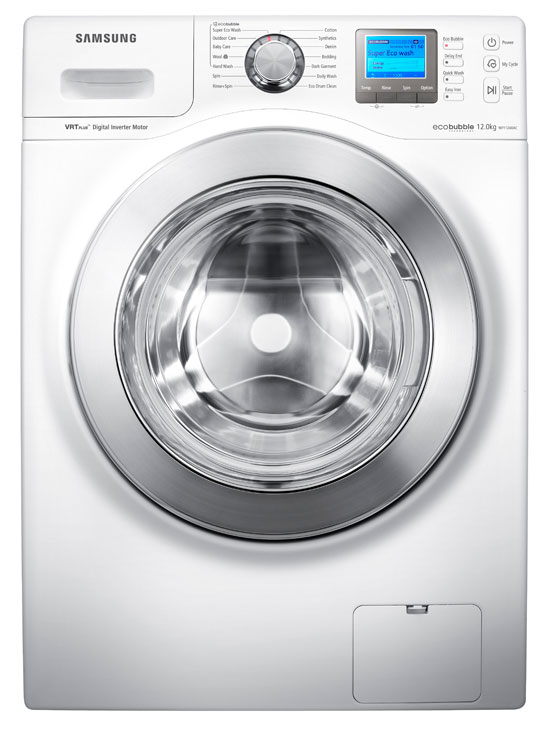 A clean and safe drinking water can be hard to find in some areas today especially in big cities and those that do not have water filtration like the Aquasana AQ-400 Drinking Water System at home. People from big and populated cities tend to purchase bottled water instead of drinking from the tap. Because being in a crowded city, chances are that the water supply they have is not clean and not safe at all.
As a result, people will be spending huge amount of money in buying their bottled drinking water every day. In addition, they will be causing some bad impact to the environment. The empty bottles they produce can be adding to the already mountains of landfills we have today.
Something has to be done with the current situation to save people from spending too much money on safe drinking water as well as to save the environment from getting totally destroyed by plastic bottles and Aquasana has done their share with their eco-friendly product called the Aquasana AQ-4000 Drinking Water System. [Click for more info about the Aquasana AQ-4000 Drinking Water System]
Composting at home especially if we have the tool like the Envirocycle Original Composter is just one of the greatest things we can do for our environment. It will not only reduce waste but also we can have the compost used for our garden and the like.
Composting has never been easy with the envirocycle composter because it has the rotating drum that is capable of rotating on its own base so you don't need to turn it up with your pitchfork or any other tool you have.
You can make compost for your entire home garden at once with this unit because it has enough space inside, thus can hold plenty of your composting materials. Other than the useful compost, the composter also produces liquid or composting tea filling its base. You can then use this liquid to water your potted plants, herbs, and etc. [Click Here for more info about the Envirocycle Original Composter]
If you are one of Sun Joe Tiller fans, now you can opt-in for the electric version, Sun Joe Electric Garden Tiller (TJ601E). This means you can save money on gasoline, with its 9-amp motor and 6-steel blades, this electric machine works as powerful as the gasoline version, it cuts through even the roughest terrain. The design features folding handles to make it easy to store and wheels for easy portability. Tilling depth is 7-inch and the 18-inch cultivating width can be said pretty wide compared to other electric tillers in its class, trust us, width does matter, because you'll be able to finish your job in less time. [Click here to get more details about Sun Joe Electric Garden Tiller]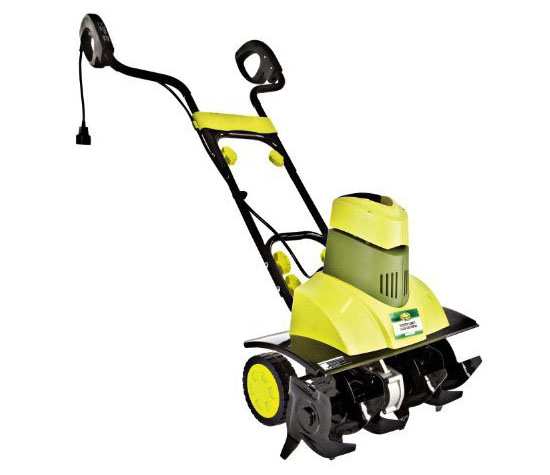 Most of the time, coffee filters are made of paper and disposable, unlike the Ecopad Refillable Coffee Filter, that is refillable, therefore, it will reduce the production of paper-made coffee filter. We all know that paper is sourced from trees and without the tree, soil erosion will most likely to increase.
You might wonder why you should buy the Ecopad. Below are a few of the reasons:
• The ecopad is dishwasher safe. This means that after using, you can use it again after have it cleaned in your dishwasher.
• It only uses ground coffee.
• It is an eco-friendly product.
• It has the ability to preserve the rich creamy foam of your coffee.
• Most of all, it is an improved version of the blue ecopad that has been discontinued.
[Click here for more details about Ecopad Refillable Coffee Filter]
Everybody are troubled with the piles of falling leaves that they have in their yard especially those that have not discovered the Worx WG430 Electric Leaf Mulcher. This one of a kind mulcher and shredder has the ability to turn your piles and piles of leaves into an organic fertilizer of your flowerbed or garden with its 11:1 ratio.
The best part of this garden tool is the high mulch efficiency it posses of 53 gallons per minute. It will surely save you some money. If you are one of those people who having trouble with rotting leaves in your yard before, you will never be experiencing the same problem this time. Making an organic fertilizer or compost is now easier with this lovely and highly efficient shredder. [Click here for more details about Worx WG430 Electric Leaf Mulcher]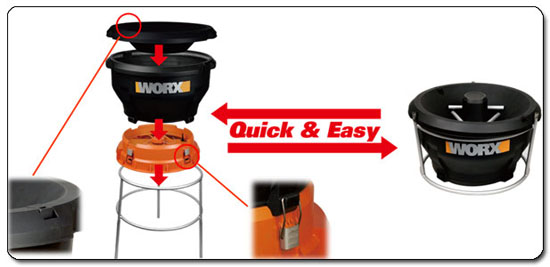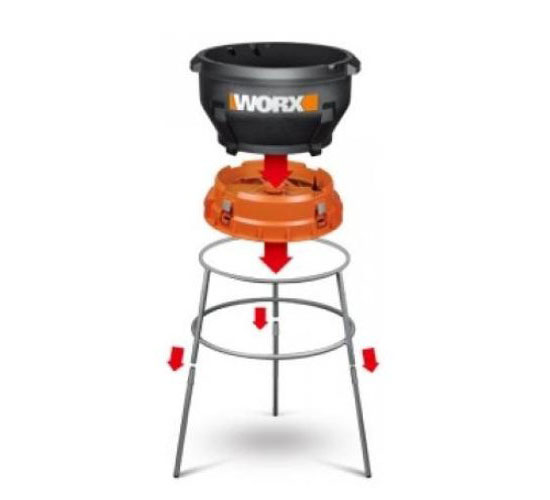 Our Recommended Partners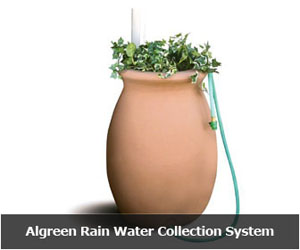 Advertise with us
Archives
Social Networks