Browsing articles in "Home and Kitchen"
We at iGreenSpot presumed that this eco-friendly rug called Upcycled Shabby Chic Handmade Rag Rug is made from old t-shirts. If you are into arts and crafts, you can easily own one of these shabby rugs in a snap. All you do is to look for some good tutorials online and viola! you are on your way to making your eco-friendly rag rug like this one.
On the other hand, if you are one of those busy individuals who do not have the time to do some crafts on weekends or holidays or simply just do not like the idea of arts and crafts, you can still own an eco-friendly rag rug by just simply buying one in stores near you or online. Many crafters are selling their products online and you buy one from them. On the other hand, you can also purchase one from shopping sites.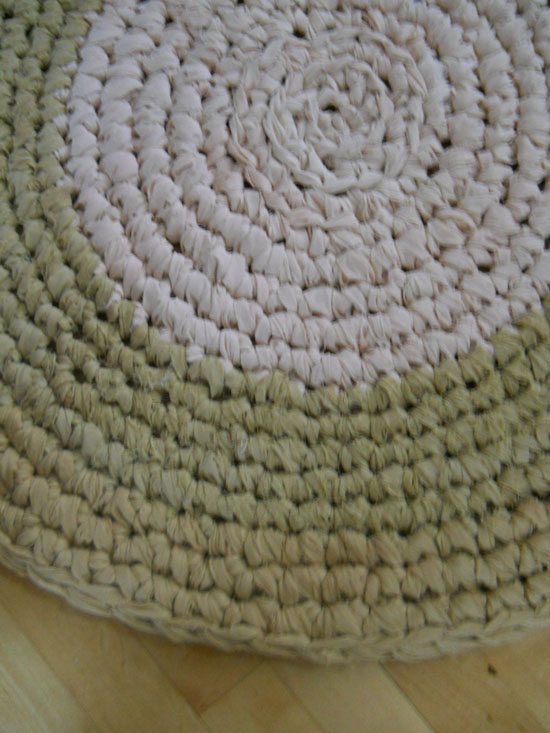 Collecting kitchen waste is just another way to minimize the growth of landfills and eventually help save the environment and this can be easily done with the help of Oggi 7289.0 Deluxe Stainless Steel Countertop Compost Pail. One of the reasons why the titles says you can collect wastes elegantly is the classy stainless steel satin finish aside from the clean and sleek design. One more thing, messy compost is now a thing of the past because Oggi take an effort to make tossing garbage easy with the Ez-open lid that this bin has. With just one touch, the bin will open and allows you to throw in your compost. Smelly kitchen counter will never be an issue if you have this compost bin because it has one charcoal filter included responsible in absorbing odors.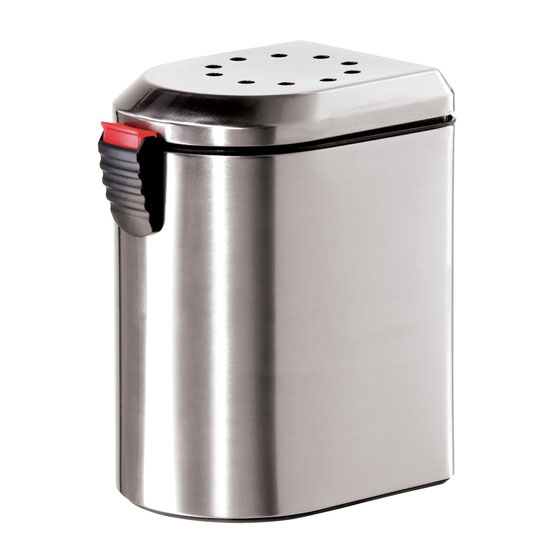 With the continuous increase in numbers of high-rise buildings, skyscrapers and towers, finding a space to plant becomes a challenge and so products like Green Field Eco-Friendly Vertical Garden Wall Planter are now gaining attention to the public. Many people especially those plant lovers tend to enjoy the availability of these planters, as they can enjoy planting their favorite plants while taking advantage of the accessibility of the city.
This vertical wall planter from Greenfield will not only allow you to save some space but also will let you help reducing waste, another eco-friendly feature that you will surely love about this product.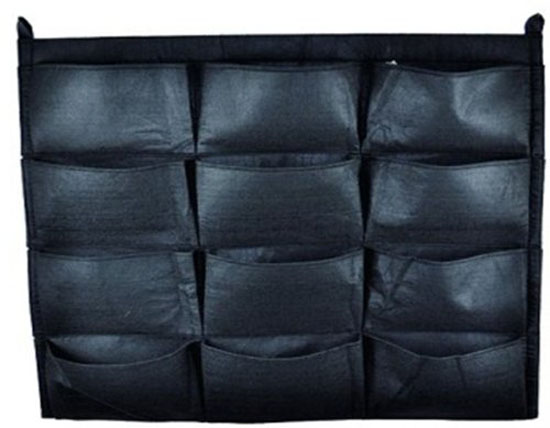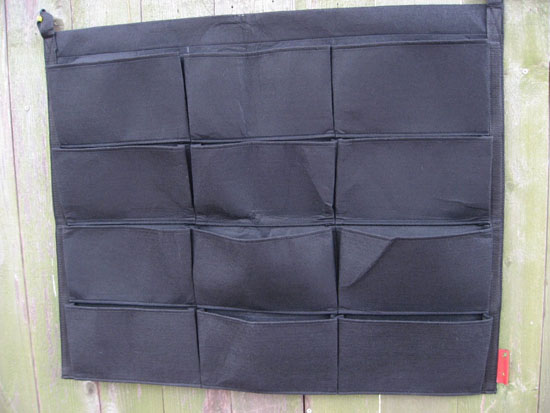 We all want a safe place to live and we can achieve it easily if we just know and aware of our carbon emission and how we can reduce it by using eco-friendly products similar to Haussmann Eco-friendly Spa Stool that comes in natural and food-safe teak oil finish. This eco-friendly piece of furniture for your spa will definitely works perfectly fine at home. With a dimension of 18 inches in length by 12 inches in width by 16 inches in height, this lovely spa stool from Haussmann is made from sustainably farmed teak wood from Thai Royal Forestry Department, making it an eco-friendly stool ideal to those who are into helping save the environment through their own little ways.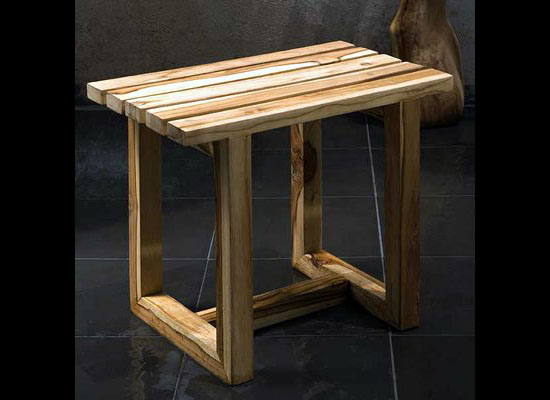 Work from his home studio, Neil Macqueen, an industrial designer, has come up with beautiful, modern furniture called Bolla Wine Rack. Inspired by the champagne bubbles, Bolla features playful approach to keeping your bottled goods. Not only wine bottles, you can actually keep up to 11 any standard bottles (120mm diameter) with this rack, it looks gorgeous in your kitchen as well. Bolla is constructed from a single repeating profile of 6mm poplar plywood, it has 3 pine support rods which are spaced using washers cut out from the negative space removed for the bottles. It's very sturdy, the whole structure is put into compression by screwing 2 end plates together, as you can tell, it's simple yet effective method to wine racks assembly.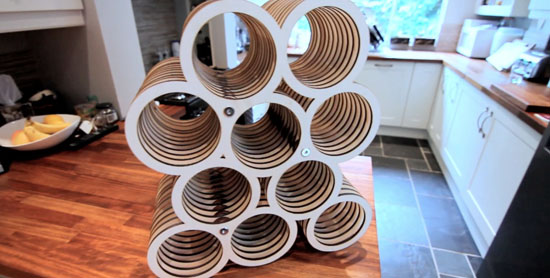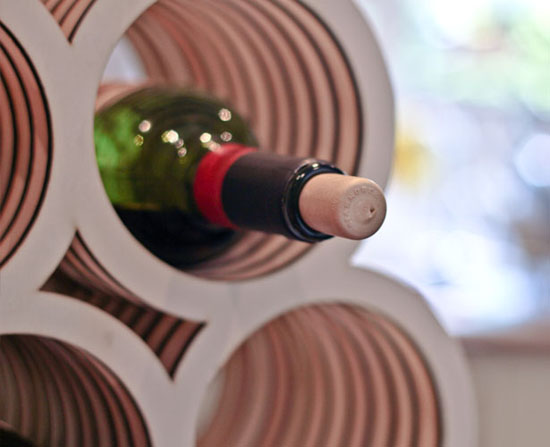 Gardening alone is a good way to care the environment, as it will prevent soil erosion and the use of eco-friendly garden tools and materials like the Perm-A-Mulch Recycled Rubber Border will not only prevent soil erosion but will also help minimize the growth of landfills. The border is made from recycled, post industrial, and post consumer tires. The tires used are 99.99 percent free from wires, therefore, it is safe to be in your garden. Perma Mulch is an American made product sold by Plow and Hearth. The company is proud to say that the mulch will help eliminate trimming, weeding and re-mulching, which will not only help you save the environment but also will help you save time and money.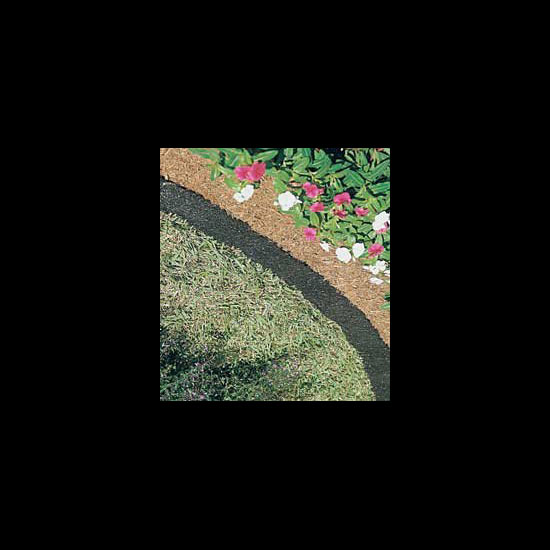 The call to save water is now a massive call for everybody especially those living in areas where water is rare and using RGideas Premium Bathroom Water Saving Eco-Kit will definitely let everybody save water and of course the environment. The kit is hailed as a bathroom water and energy saving product.
How you can save water with the kit?
The kit has numerous tools that will help you save water and the environment. It has the toilet tank leak detecting tablets to keep your tanks at its best condition to prevent water wastage. You just have to drop a tablet in the tank and stir slightly. After stirring, you need to wait for 15 minutes and when the water comes out have colors, it clearly says that your tank has leak and thus, you need to make some repairs. With this tablet, you don't need to wait for your water bill to skyrocket before knowing that you have a leaked toilet tank.
The kit also has the five minute timer in a style of an hourglass allowing you to become aware how long have been in the shower. Another useful thin included in the kit is a frugal flush and its name says it all.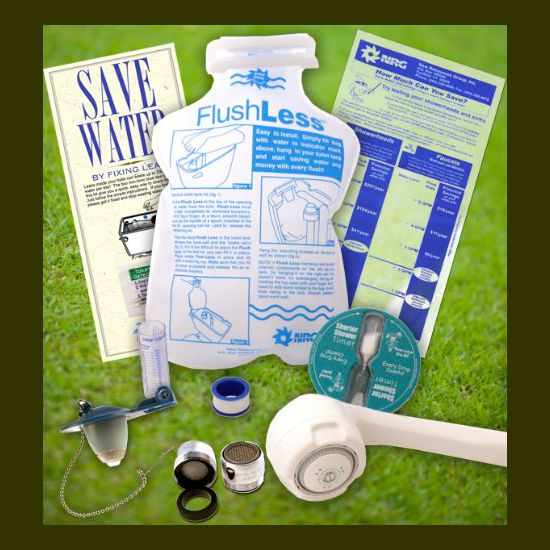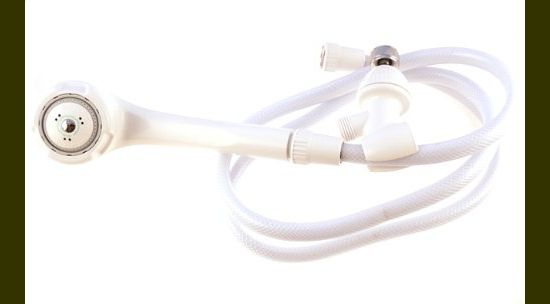 Leftover foods, peels and food scraps are highly biodegradable, reusing them as compost is a good act of showing care to the environment and doing it will now be easy with the help of Chef'n EcoCrock Counter Compost Bin. The bin has the ability to hold 3.3 liters or .75 gallon of kitchen waste. Because it features a countertop design, the Chef'n Compost Bin makes tossing kitchen wastes when cooking it a lot easier now. You don't have to worry about the look of your countertop getting unlikely because the bin is made of ceramic. Meaning, it is clean, elegant and good looking.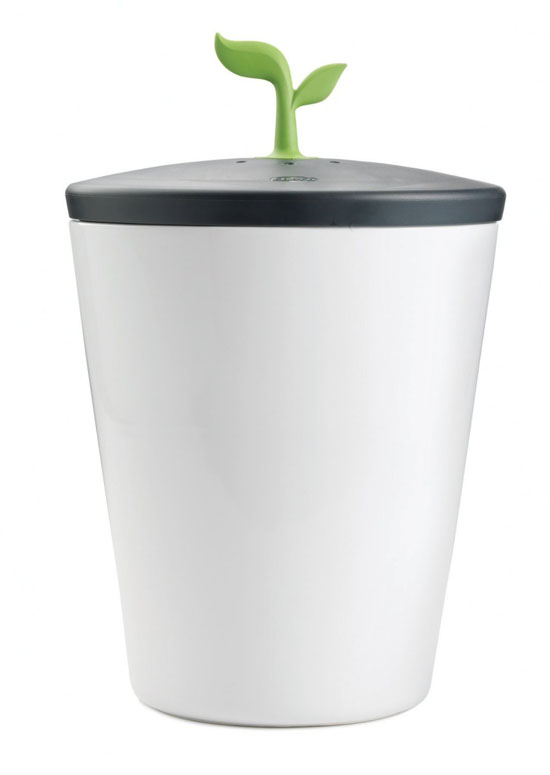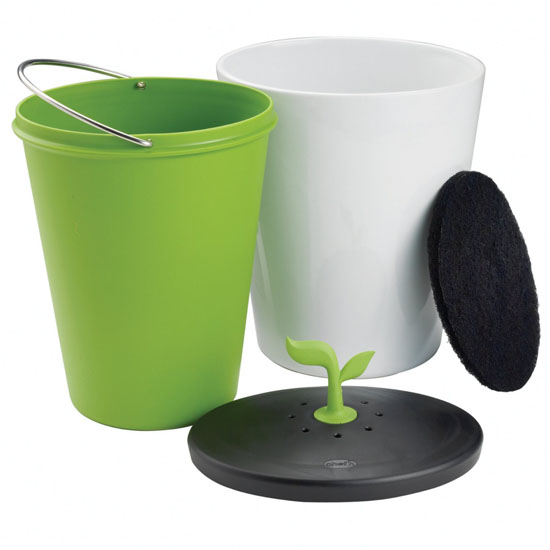 The use of a generator may cause harm to the environment with the carbon emission it produces but to our surprise ETQ PG30P11 3000 Watt 7 HP 208cc 4-Cycle OHV Propane Powered Portable Generator is very different. As its name suggest, this generator from Eastern Tools and Equipments uses propane to work. In case you are not familiar with propane, it can create LPG eco-friendly energy making it a cost-effective source of energy to power your home appliances.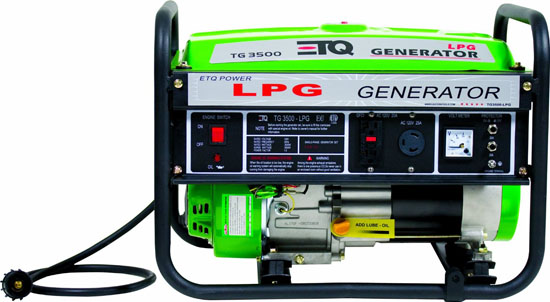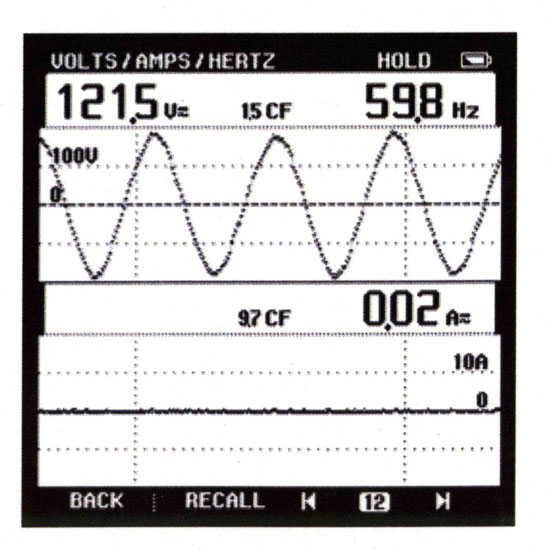 If you are into furniture pieces with natural finish and has less impact to the environment, owning a Lakeland Mills Cedar Log Ottoman is ideal. This simple yet clean ottoman is made of white cedar that is insect and weather resistant. What that reason, we at iGreenSpot assume that this ottoman will be ideal for both indoor and outdoor use as it can probably withstand any weather conditions. The ottoman will not only give you a comfortable and functional, stylish ottoman but also it can help you save the environment, as the materials used in making this ottoman are from a renewable resource and byproduct of the long home industry.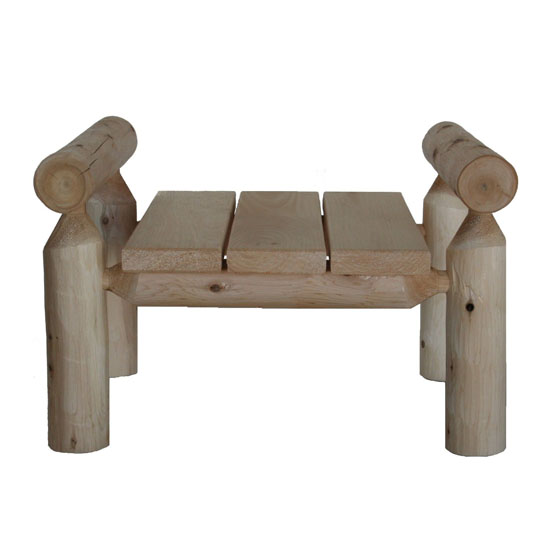 Our Recommended Partners
Advertise with us
Archives
Recent Topics Searched