Browsing articles in "Home and Kitchen"
It is lovely and heartwarming to continuously see people who are eager to help save the earth in their own little ways. Elena Harith was just a few of the designers that wanted to show to the world that they care for the environment by designing an inviting yet eco-friendly utensil design. Hailed as the Jasa Eco, this utensil design is made of organic and recyclable material. The design consists of a plate, cup, and a teaspoon. The product's cool and refreshing packaging design made it more inviting to patronize those eco-friendly products available in the market and live the green life.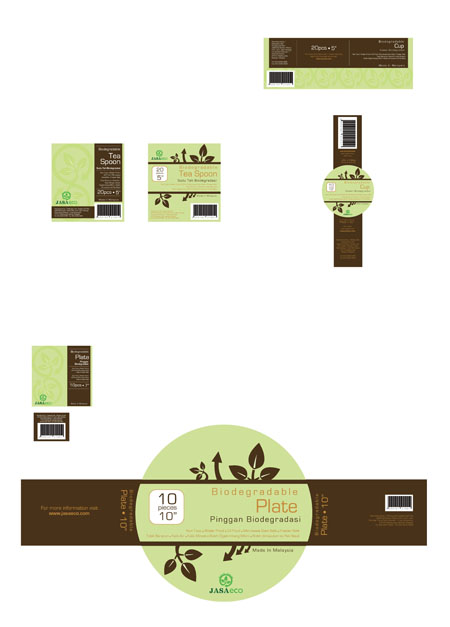 Source: Elena Harith
Who told you that tires could only be for your cars? You should now think twice. With the constant call of combating global warming, used car tires are now being recycled to help minimized the growth of landfills. Many of them particularly the tubes are used as stylish chairs and sofa while others used it as flowerpots. However, have ever think that used car tires can also be the elegant sink in your modern kitchen? The Rubbish is the proof that your old car tires can also be your stylish kitchen sink. Designed by the people of Minarc Studio, the Rubbish sink is a clear example of a green household or kitchen furniture and fixture.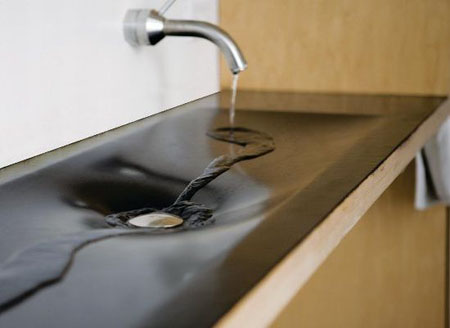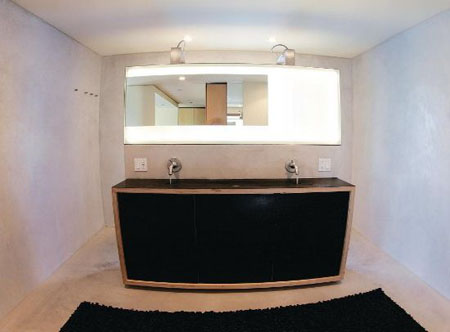 Eco-friendly cooking is now made easier with the Skilletron from Borough Furnace. Picked as one of the entries for the New York International Gift, the Skilletron is entirely made from recycled steel dairy sand and 500 pounds of hand mixed sand and clay. Both the frying skillet and braising skillet looks elegant enough to be in your kitchen and they both look like made of first hand materials. With these products, carbon emission will definitely be reduced dramatically through the hand mixed sand and clay. The recycled steel dairy sand on the other hand will minimize the growth of landfill, which a lot favorable to the environment.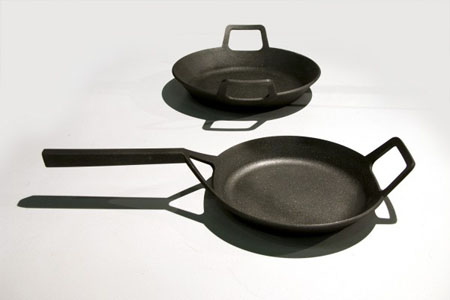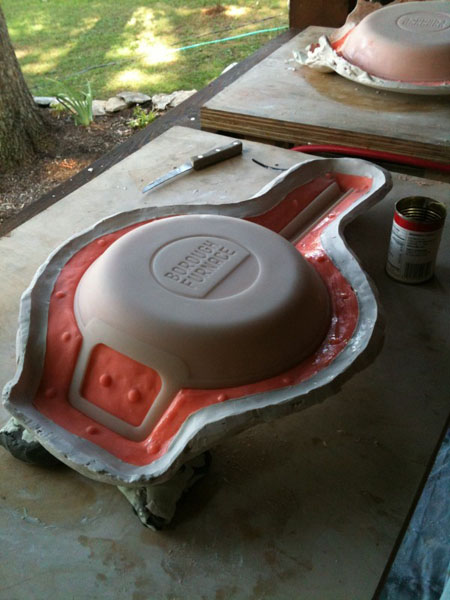 Keeping our food warm is important to retain its tenderness and taste. However, doing this will surely blow up our electric bill but not anymore today because designer Jess Chee has already designed the uHeat, a hand-powered food warmer. As the name suggest, the heat warmer will function with the help of your hands. Thus, it requires no electricity at all to take action, will lower down your electric bill, and most of all, will produce zero carbon emission. The warmer has the dynamo that start up by pulling the string attached to it several times, which obviously and eco-friendly way of heating our food. In addition, aside from being a food warmer, uHeat can also be your serving dish.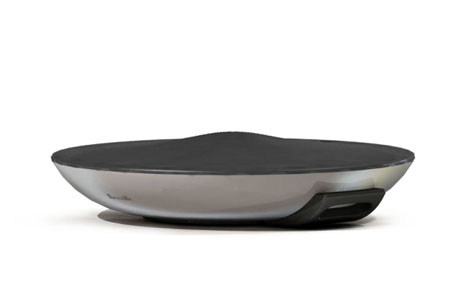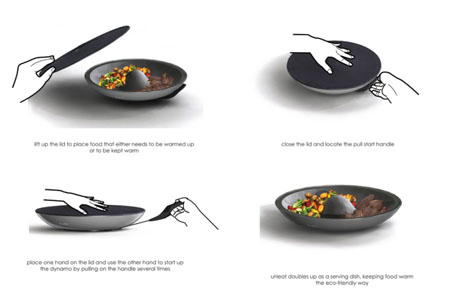 Washing machines are one of the high-energy consumers among our home appliances and we cannot avoid using them for we need to keep our clothes clean at all time. The only way to save on energy is to look for some ways or alternatives as to how we can lower on our energy consumption without compromising the use of our washing machine. The Orbital Washing Machine can probably be one of the alternatives. Tiffany Roddis design this eco-friendly home appliance, it has the spherical drum spinning in two axes allowing the clothes move faster, thus less water, and energy will be utilized.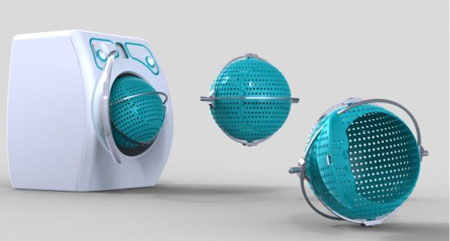 Coffee is one of the most popular drink we love to have anytime of the day. We can have it hot or iced. However we want it to be, it would be more rewarding if we are aware enough as to how our coffees are prepared. For hot coffee drinkers, you will probably love your coffee to be prepared using the Eco Kettle. Designed by Tiffany Roddis, the Eco Kettle has three chamber that are responsible of ensuring maximum energy efficiency when you or your favorite coffee company boils water. In addition, the eco kettle's design is elegant enough to be in kitchens of different interiors.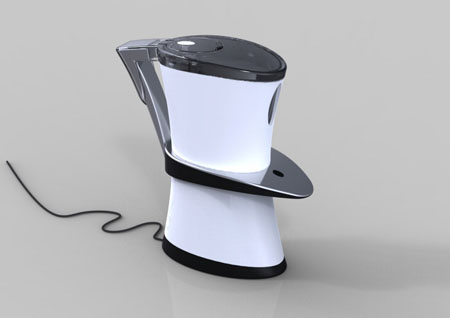 We love coffee but we hate paying high electric bills and it hinders us to enjoy our daily dose of coffee. However, if there will be an energy saving coffee maker, will you now blends your coffee every time you like it? I must say you would love it to blend your coffee ever now and then with the Cafetera, a powerless coffee maker and grinder. With the word powerless, I wonder how this coffee maker work. As the illustration shows, the Cafetera comes in layers probably for different process like grinding to brewing. It has an elegant look as well, making it ideal for any occasion.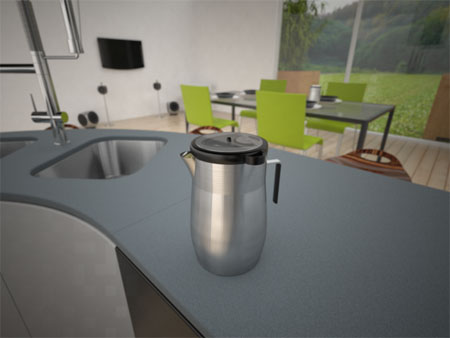 Design Studio's submission to iGreenSpot is another interesting, educational, and eco-friendly way of cooling and adding some color to your kitchen. Instead of wasting energy in playing various cooking game over the internet or in your computer memory, why not play the Let's Play Cooking. Packed in an eye-catching packing, playing Let's Play Cooking is extremely simple and fun.
Design Studio said:
People who think cooking is a burden, or boring or dull will be gobsmacked how much fun it actually can be! Cooking is an experimental, cultural, exciting experience – and with "let's play" it's easy and fun!

With its universal design, "let's play" takes international cuisine to everyone's kitchen as an easy cooking game. Greek, Italian or Thai recipes are surprising, cool experiences you can share with friends, family or kids.

Divided in 3 nationalities and 4 levels, each packaging holds a unique, traditional, tasty recipe and a special herb mix fixed on the back of each package, adding an exclusive taste to every recipe. On the front of the package, the players will find 2 sets of playing cards: question as task cards.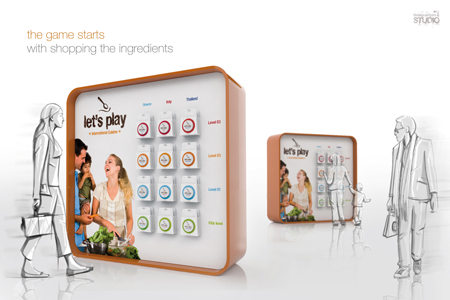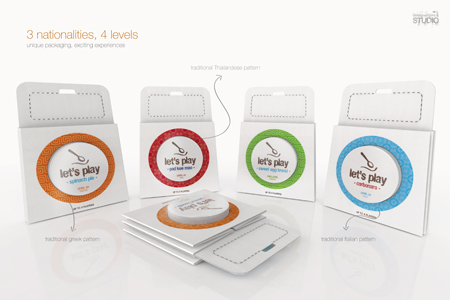 It has been known that majority of our garbage is composed of plastic and some of them are even thrown in our poor Pacific Ocean and are actually called as plastic islands. Well, this is extremely sad news for our environment. How could harsh human beings afford to abuse the environment as this? Despite of the goodness that people have enjoyed on their stay on earth, these abusive acts are what they can pay off? Phew!
Enough drama!
The Vac from the Sea from Electrolux is now being launched. This one of a kind product of Electrolux is the company's initiative to help them take their intentions of gathering those plastics from our oceans into action. This product of Electrolux has the aim to call our attention about the plastic pollution whilst being of help in combating the scarcity of recycled plastics that are needed in making eco-friendly home appliances made from recycled plastics particularly the Vacuum Cleaners. Therefore, basically, you now have the picture about the Vac from the Sea. As the name suggests, the Vac from the Sea is a sustainable Vacuum cleaners that are made of plastics collected from the islands of plastics floating on our oceans.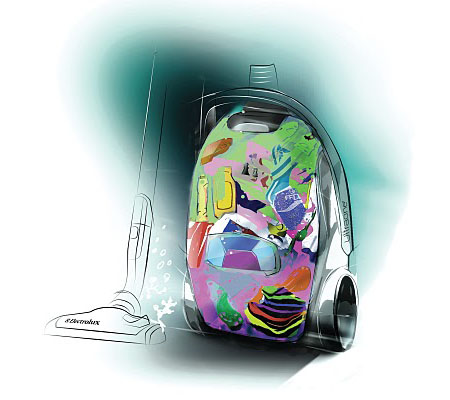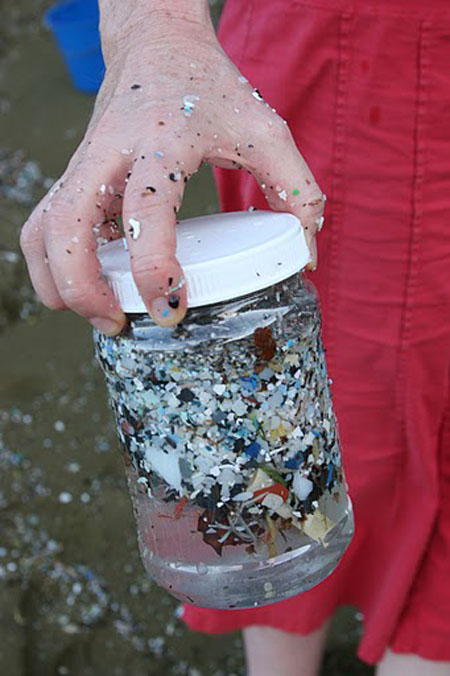 With the fast-paced lifestyle we have today, many of us tend to use various appliances and home gadgets to make life easier, which eventually ended us to excessive energy usage. In this regard, designers from Carbon Design Group and Artefact Design end up with a useful home appliance design that will do almost all of the household chores for us without the need of an excessive energy usage. Hailed as the IMPACT, this home appliance consists of an Impact Fridge, Impact Dishwasher and an Impact Clock with an Impact Application to get things in order.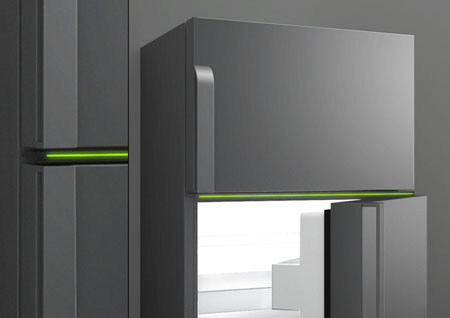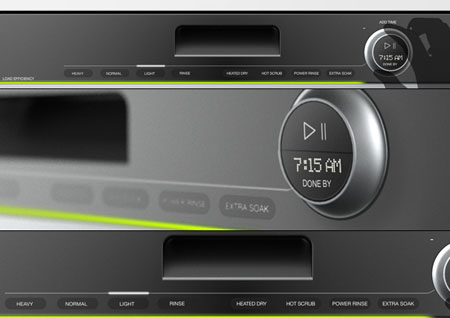 Our Recommended Partners
Advertise with us
Archives