Browsing articles in "Home and Kitchen"
Living green from your living room to your kitchen can now be really simple with the creation of the GreenKitchen by Whirlpool. Presented at the Milan Design Week, the GreenKitchen features an efficient workspace that will allow the users to save on energy, resources, and time resulting from an excellent level of interconnectivity between different appliances. The eco-kitchen's prototype is composed of a dishwasher, refrigerator, stove, oven, and more. It has an induction cooker that has the ability to avoid the dispersion of heat and has the ability to calculate the needed amount of water, which resulted into a saving on energy of up to 20%, and time required to complete this task is 25% lesser.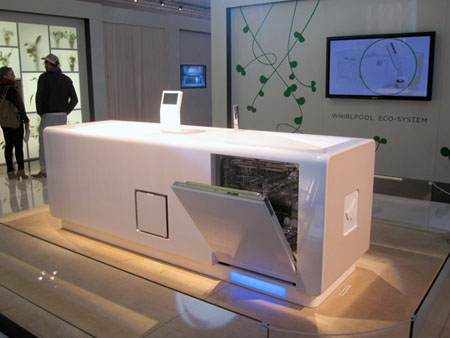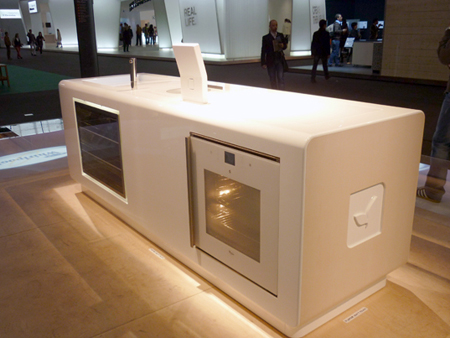 Washing machines are one of the huge energy consumers in every household. Today we can now wash our clothes with a small amount of water and no electricity at all with the Squash Wash. The squash wash is a great alternative to our current washing machines at home especially if we wanted to live the green life. Designed by Kristin Mueller, Squash Wash uses the compression and salad spinner technology and is compact enough to fit in any corners of our homes. We can have it placed in our laundry area or bathroom if we want. With Squash Wash, we don't need to worry about out electricity or water use even if we do the laundry daily.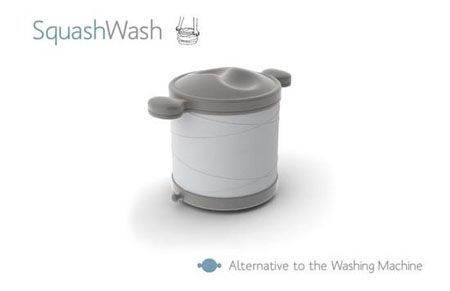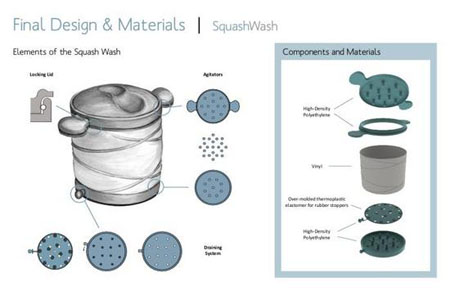 We all know that our fridge is one of the high energy consumer at home, thus resulting us to have high energy usage, which is obviously not favorable both on our side and to the environment. However, this will never be the issue anymore with the C-fridge by Dante Bonfante. With the help of a liquid crystal glass display on the door, users tend not to keep on opening the door just to see what is inside his or her fridge. This can be a very simple mechanism but is a very helpful way of saving our energy usage. By minimizing the frequency of opening your fridge's door, the energy wasted to re-cool the refrigerator once the door is open has been stored.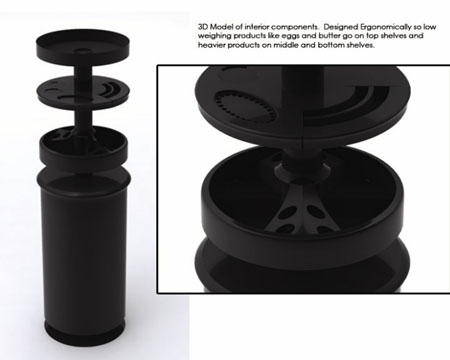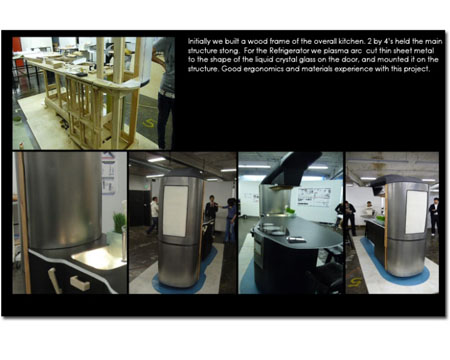 Mowing our garden does not mean consuming lots of gas and producing huge amount of carbon footprint. Yes, lawn mowers are gas consumers and one of the great producer of carbon footprints, but not the Earthwise Lawn Mower. The Earthwise Lawn Mower is an electric powered mower that has a powerful 24-volt battery system that has the ability to provide consistent performance that is exactly similar to the gas-powered lawn mower. One single full charge of the mower's battery is enough already for almost any lawn. In addition, the Earthwise Lawn Mower also eliminates the tricky start-up process and noisy operation, thus allows users to mow anytime of the day. [Click here to get details information about Earthwise Lawn Mower]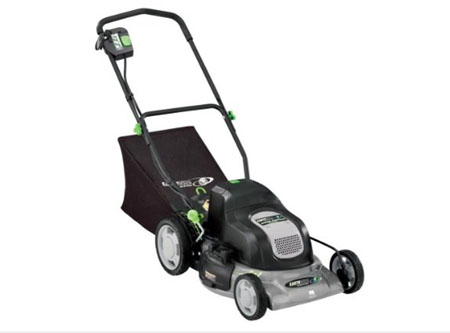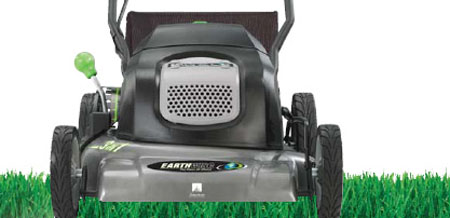 Dong the laundry is probably the toughest job ever mom has causing the need of owning a washing machine to raise. As the need for a washing machine rises, the energy consumption of every house rises accordingly. Laundering, a concept washing machine design will surely minimize the energy consumption of ever household. Laundering is a pedal powered washing machine designed by Shang-Che Wu. Since it is a pedal power machine, it obviously does not need any electricity to operate thus will help save energy and time from washing via hand by those from developing countries. In addition, Laundering can also be placed in one corner as a laundry basket thus, saving some space.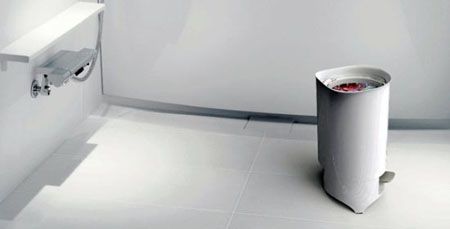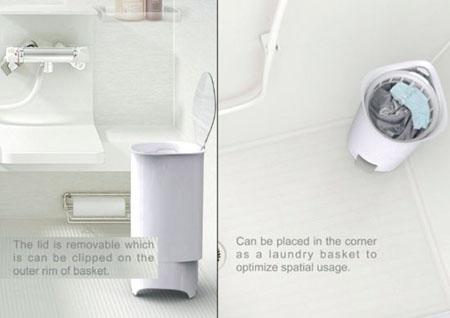 Cooking your own food right at your dining table is a known dining practice in Asia. However, this will perhaps be soon a practice of everybody all over the world with the eco-friendly kitchen designed by Philips Design. The concept design allows users to prepare their food right at their dining table. The kitchen table has an energy consumption monitoring system giving the users a chance to keep in track with their energy usage and thus have a good control over it. Hailed as the Green Cuisine, this futuristic eco-kitchen design cooks your food just like the way the tradition cooking system does.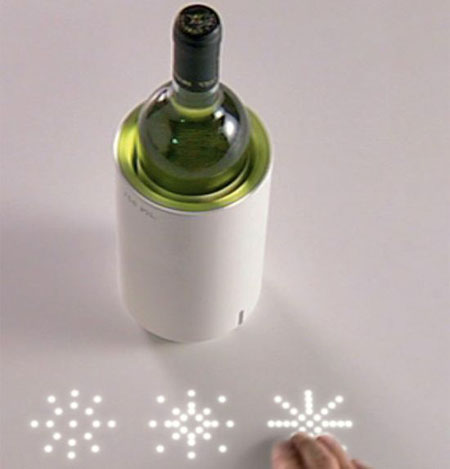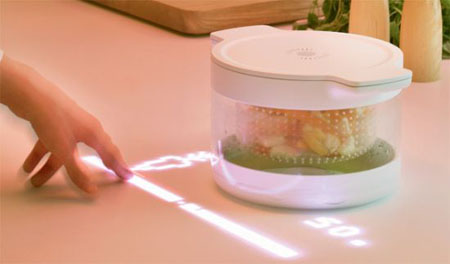 A décor, storage, and cultivation material in one, the Cocoon is a clay-made kitchen item that can work as you fruit storage, a sleek kitchen décor and a cultivation pot for your kitchen window. Since made of clay, Cocoon will absorb water from the cultivation situated on top of the storage and the moment the water evaporates the storage is cooled down, thus keeping your stored items like fruits fresh. With the herbs that can be planted on the cultivation pot, it will now allow you to save some amount of money from your herbs and spices. In addition, the Cocoon comes with a clean glossy finish making it a perfect décor for your modern kitchen interior.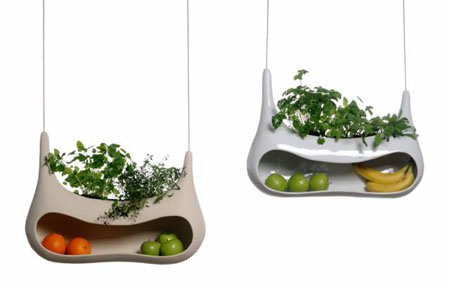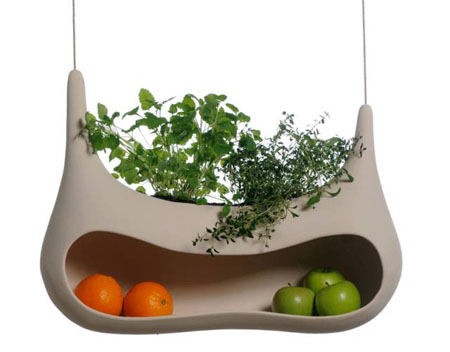 With sustainability in mind, designers from Designaffairs STUDIO have created the Swirl Board, a washer that does not require an electricity to keep working and have it submitted to IGreenSpot.
In developing countries, the simple act of doing the laundry is a lot of effort. The major problems are bad ergonomics (in washing and transporting), distant water supply areas and the burden to carry the heavy laundry to and from the water source.

Swirl is a human focused design that simplifies washing in developing countries. The overall design resembles a ball containing a swirled sphere shaped basket and lid, connected to a steel tube handle. Washing is accomplished through the rotation of the "washing ball" – using long distance travelling to and from water supply to wash the clothes. The user can also wash by just rolling it back and forth in slow rotation cycles. At home, after the basket is filled with clothes, the lid should be screwed and the handle locked in. Transportation can easily be done by pulling or pushing the handle. At the water source, the basket should be filled with water and the product is ready to wash.

Swirl aims to enhance a social cultural relationship between women and children, making washing a fun and easy experience. The spherical design allows it to become a playful object, which stimulates the user´s imagination on how to play with it. With Swirl, doing the laundry becomes easier and fun with just a few steps.
Year: 2010

Target: Developing countries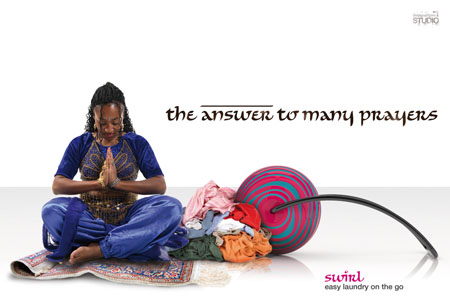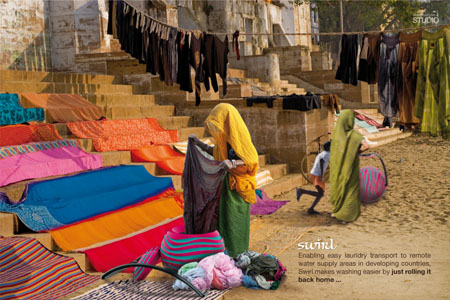 There can nerve be as earth-friendly as recycling wastes. The Ekokook is an earth-friendly kitchen concept designed by the talented designers Victor Massi and Laurent Lebot of Faltazi. In this one of a kidn kitchen design, water is recycled and waste will be broken down by worms inside. The recycling took place through the incorporated storage containers for packing, a reservoir under the sink, which is responsible for the collection of water to be reused and a container that serves as the earthworm's haven as they break down organic waste. The Ekokook also has the three built-in micro-plants that helps complete the three recycling functions.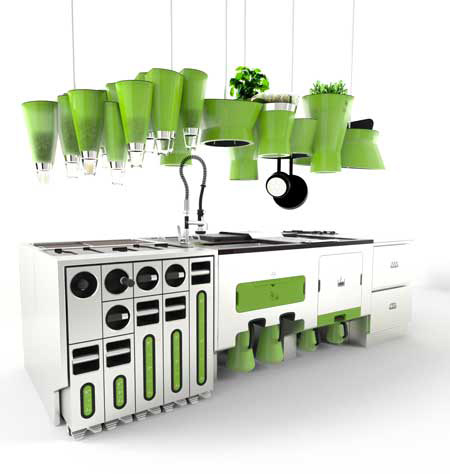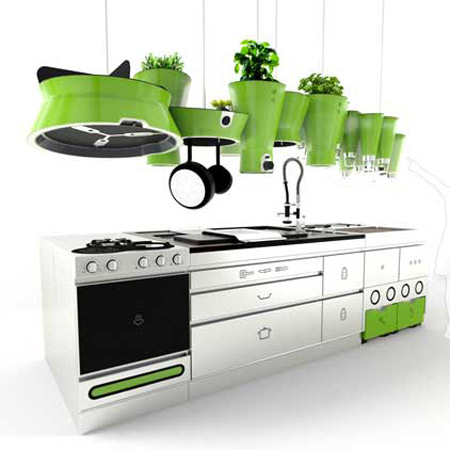 We have heard a lot already about eco-friendly trash compactor like the solar powered one. This time around, we have another eco-friendly trash compactor. Hailed as the Smush Can, this eco-friendly trash compactor is a self-powered one. Forget about smashing your trash with your shoes or hands, for the Smush Can has the lid that compact trash, thus allowing this can to hold twice more garbage than the normal trash can, thus saving every household on garbage bags and thus less trashes to our landfills. In addition, the Smush Can also has an expandable and collapsible lid and is durable, sturdy, and is made of elegant stainless steel.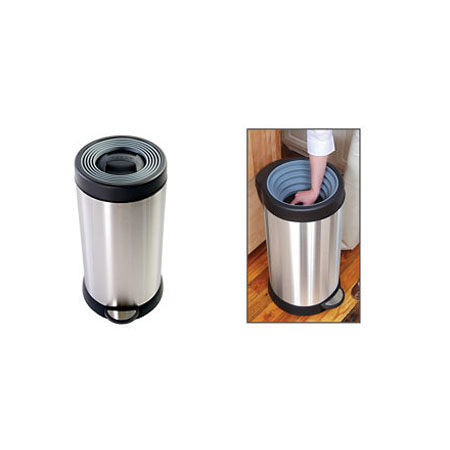 Source: Uncommon Goods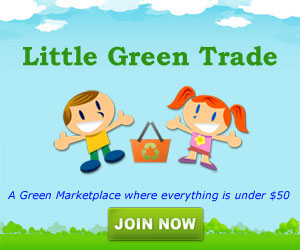 Our Recommended Partners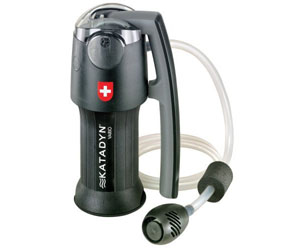 Advertise with us
Archives
Social Networks