Browsing articles in "Home and Kitchen"
It has been known that majority of our garbage is composed of plastic and some of them are even thrown in our poor Pacific Ocean and are actually called as plastic islands. Well, this is extremely sad news for our environment. How could harsh human beings afford to abuse the environment as this? Despite of the goodness that people have enjoyed on their stay on earth, these abusive acts are what they can pay off? Phew!
Enough drama!
The Vac from the Sea from Electrolux is now being launched. This one of a kind product of Electrolux is the company's initiative to help them take their intentions of gathering those plastics from our oceans into action. This product of Electrolux has the aim to call our attention about the plastic pollution whilst being of help in combating the scarcity of recycled plastics that are needed in making eco-friendly home appliances made from recycled plastics particularly the Vacuum Cleaners. Therefore, basically, you now have the picture about the Vac from the Sea. As the name suggests, the Vac from the Sea is a sustainable Vacuum cleaners that are made of plastics collected from the islands of plastics floating on our oceans.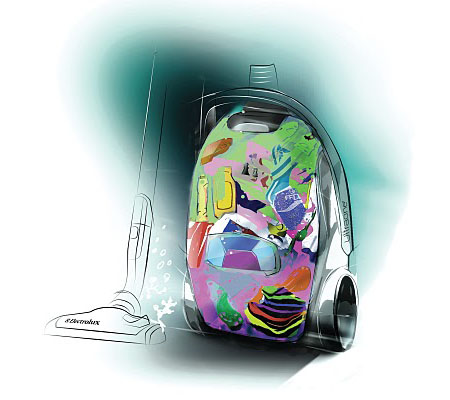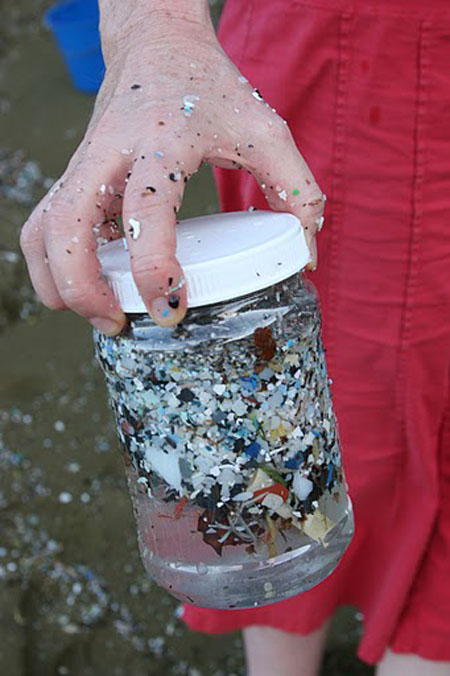 With the fast-paced lifestyle we have today, many of us tend to use various appliances and home gadgets to make life easier, which eventually ended us to excessive energy usage. In this regard, designers from Carbon Design Group and Artefact Design end up with a useful home appliance design that will do almost all of the household chores for us without the need of an excessive energy usage. Hailed as the IMPACT, this home appliance consists of an Impact Fridge, Impact Dishwasher and an Impact Clock with an Impact Application to get things in order.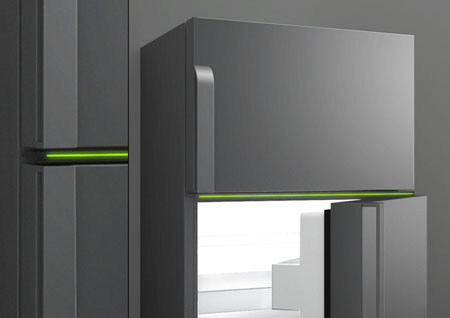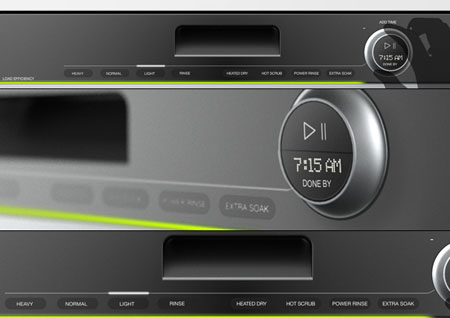 Air pollution is common to almost all cities around the world. This is obviously caused by the huge carbon emission that people produce on their daily activities. However, on the recent Electrolux Design Lab competition, designers are ask to design a futuristic product with the environment in mind. With the aim to have clean air at home, Indian designer Ankit Kumar created the GAIA Wall Mounted Air Purification System. With the modular live grass panels, the air will be cleanse and purified before in finally enters into your home, thus the air that you breathe will be free from dust and grime. The self-sustainable electronic eco system that the system has, made it even ideal to be called as an eco-friendly product. Aside from purifying air, the GAIA Root can also be your perfect insulating system, as it will also do temperature control making it an ideal product for tropical countries like many of the countries in Asia.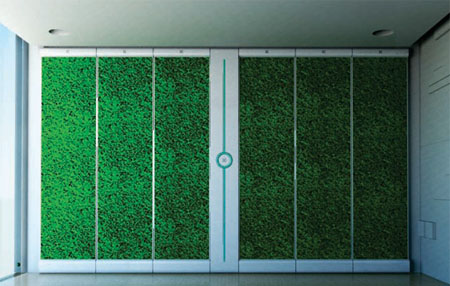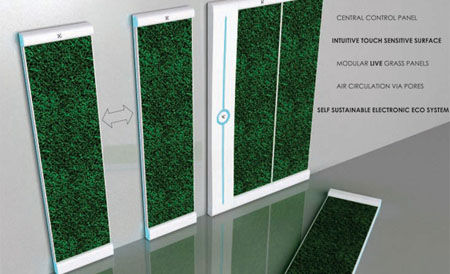 Via: Yanko Design
Normally composters are placed outdoors to keep the house free from foul odor. However, the Jarst works the other way around. This one of a kind composter perfectly works out fine indoors. Now you can easily recycle the organic wastes from your kitchen without having to worry about the foul odor to occur. Aside from helping you fertilize your plants, the Jarst also has the plant adjacent to the compost bin. This plant does not only creates easy and comfortable fertilizing, it also does the magic in absorbing the odors your kitchen or house has with the help of the carbon filter.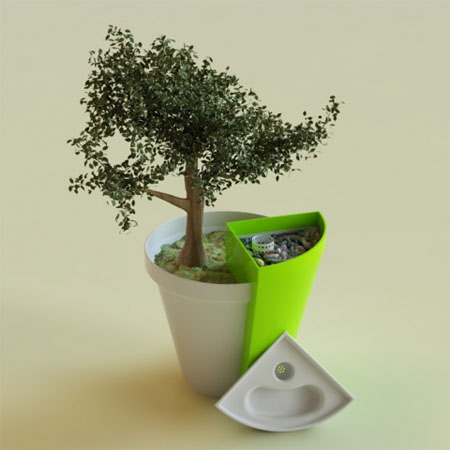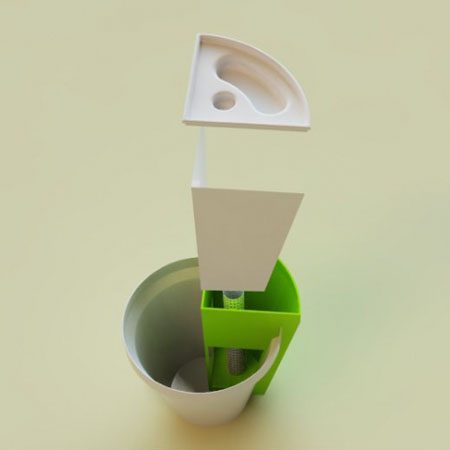 Living green from your living room to your kitchen can now be really simple with the creation of the GreenKitchen by Whirlpool. Presented at the Milan Design Week, the GreenKitchen features an efficient workspace that will allow the users to save on energy, resources, and time resulting from an excellent level of interconnectivity between different appliances. The eco-kitchen's prototype is composed of a dishwasher, refrigerator, stove, oven, and more. It has an induction cooker that has the ability to avoid the dispersion of heat and has the ability to calculate the needed amount of water, which resulted into a saving on energy of up to 20%, and time required to complete this task is 25% lesser.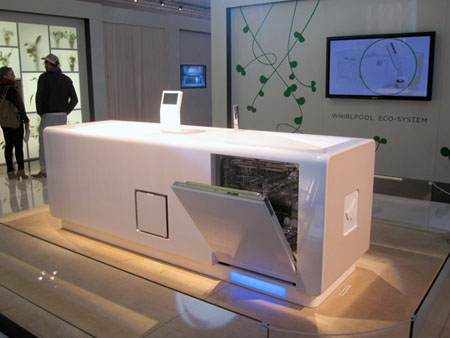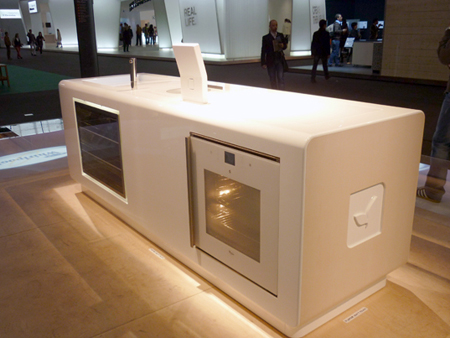 Washing machines are one of the huge energy consumers in every household. Today we can now wash our clothes with a small amount of water and no electricity at all with the Squash Wash. The squash wash is a great alternative to our current washing machines at home especially if we wanted to live the green life. Designed by Kristin Mueller, Squash Wash uses the compression and salad spinner technology and is compact enough to fit in any corners of our homes. We can have it placed in our laundry area or bathroom if we want. With Squash Wash, we don't need to worry about out electricity or water use even if we do the laundry daily.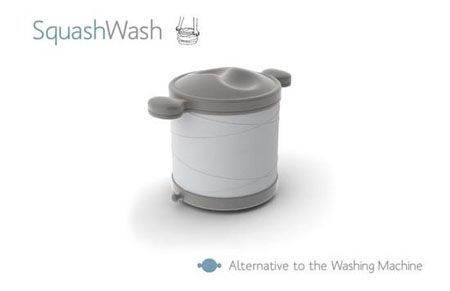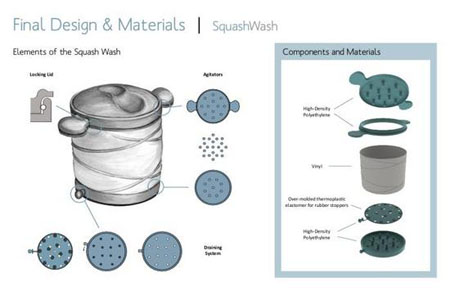 We all know that our fridge is one of the high energy consumer at home, thus resulting us to have high energy usage, which is obviously not favorable both on our side and to the environment. However, this will never be the issue anymore with the C-fridge by Dante Bonfante. With the help of a liquid crystal glass display on the door, users tend not to keep on opening the door just to see what is inside his or her fridge. This can be a very simple mechanism but is a very helpful way of saving our energy usage. By minimizing the frequency of opening your fridge's door, the energy wasted to re-cool the refrigerator once the door is open has been stored.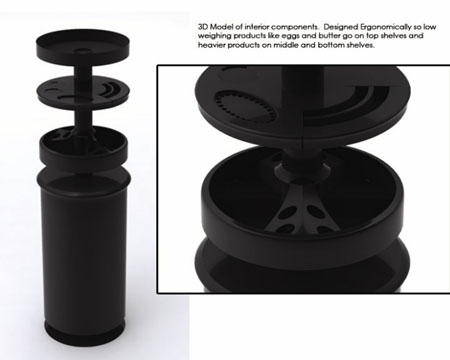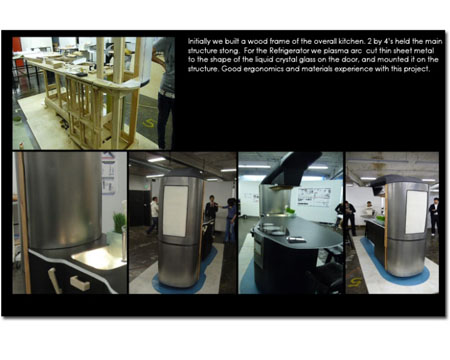 Mowing our garden does not mean consuming lots of gas and producing huge amount of carbon footprint. Yes, lawn mowers are gas consumers and one of the great producer of carbon footprints, but not the Earthwise Lawn Mower. The Earthwise Lawn Mower is an electric powered mower that has a powerful 24-volt battery system that has the ability to provide consistent performance that is exactly similar to the gas-powered lawn mower. One single full charge of the mower's battery is enough already for almost any lawn. In addition, the Earthwise Lawn Mower also eliminates the tricky start-up process and noisy operation, thus allows users to mow anytime of the day. [Click here to get details information about Earthwise Lawn Mower]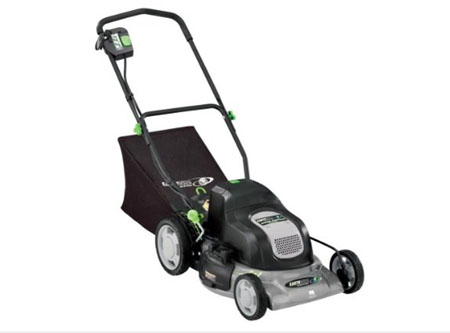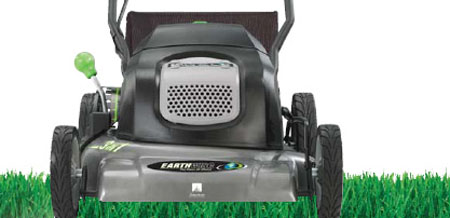 Dong the laundry is probably the toughest job ever mom has causing the need of owning a washing machine to raise. As the need for a washing machine rises, the energy consumption of every house rises accordingly. Laundering, a concept washing machine design will surely minimize the energy consumption of ever household. Laundering is a pedal powered washing machine designed by Shang-Che Wu. Since it is a pedal power machine, it obviously does not need any electricity to operate thus will help save energy and time from washing via hand by those from developing countries. In addition, Laundering can also be placed in one corner as a laundry basket thus, saving some space.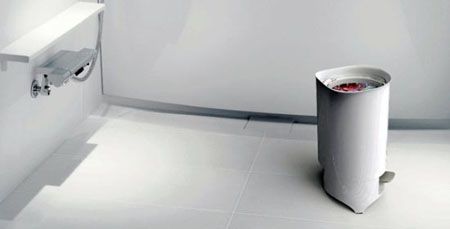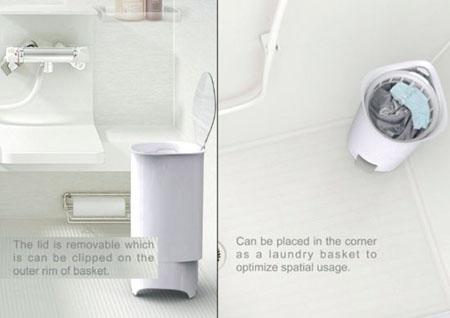 Cooking your own food right at your dining table is a known dining practice in Asia. However, this will perhaps be soon a practice of everybody all over the world with the eco-friendly kitchen designed by Philips Design. The concept design allows users to prepare their food right at their dining table. The kitchen table has an energy consumption monitoring system giving the users a chance to keep in track with their energy usage and thus have a good control over it. Hailed as the Green Cuisine, this futuristic eco-kitchen design cooks your food just like the way the tradition cooking system does.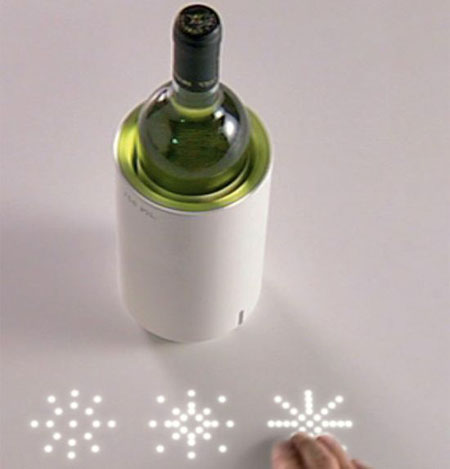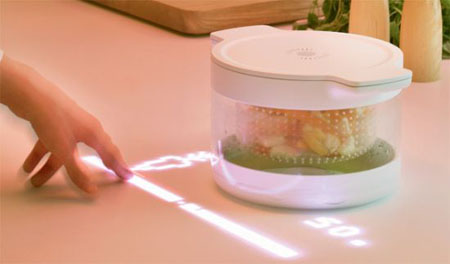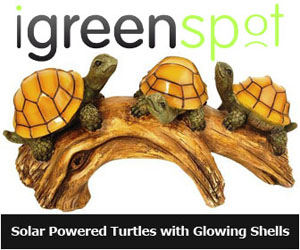 Our Recommended Partners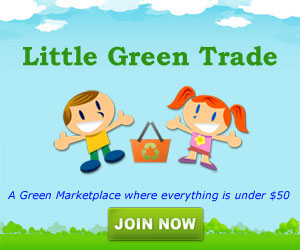 Advertise with us
Archives
Social Networks