Browsing articles in "Gardening"
If you think that vertical gardens can only make your façade look cool and beautiful, it is now time for you to know more that your vertical garden can do. As many of us know, vertical gardens serve as a building's insulation tool aside from it being a landscape tool. CARA DE PLANTA, which means Plant Face, is a modular vertical garden that allows users to have it installed in ways of their choice because of its textile-based system. Through its natural air pruning processing, the CARA DE PLANTA allows roots to grow healthy without the worried feeling of root space shortage. As a modular gardening system, it will allow users to covers areas of all sizes.
A rainwater collector alone is already. To use the rainwater collected using a tool that is solar powered is already beyond what we can ask for. The RainPerfect is your eco-friendly garden that works more than what you could hope for an eco-friendly device. As the name suggests, the RainPerfect is a rainwater collector. It stores to water collected in a barrel and pump it out to water your plants using a motor that is solar powered. The fifteen meters wire allows the solar panel to reach the sun easily. Whether you will place it on top of your fence or just on the ground where there is sun.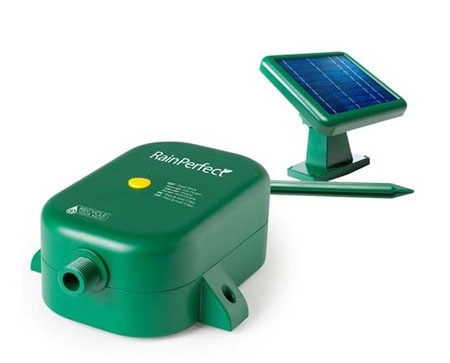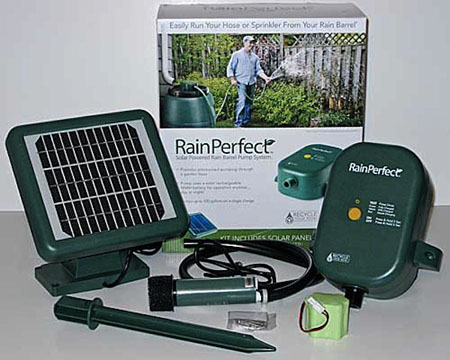 With the continuous growth of the population, our woods are getting smaller each day to cater the home needs of our residents and his only means that there will be less plants already that produces fresh air especially in crowded cities that are full with huge and tall buildings. The Indoor Vertical Garden by Paisajismo Urbano will fill in the fresh air that we lost because of erecting those hi-rise buildings. What is best about this indoor vertical garden is that, it has the ability to bring fresh air inside the building, wherein both employees and visitors alike will enjoy its splendor. Plants included in the vertical garden are carefully chosen to fix CO2 and keep out the pollutants inside the office.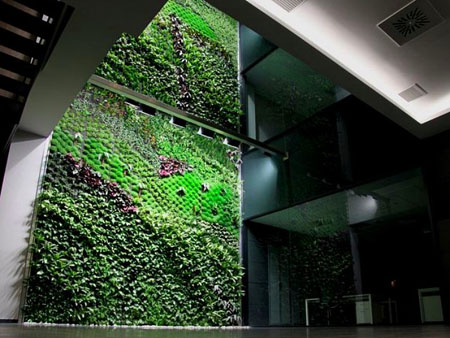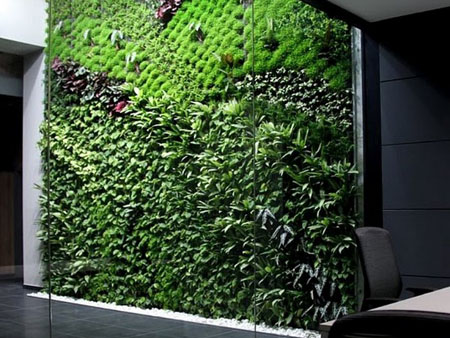 Living the eco-friendly life seems so hard to do for other while a fun and exciting thing for others. The easy to grow mushroom garden will surely invite everyone to do his or her own share in saving the environment. Can be grown indoor, you don't need to get exposed under the sun to have a healthy garden. In just ten days indoor, they can already have the mushroom ready for harvest. In addition, the soil that the mushroom garden uses is a 100% recycled coffee grounds, which is obviously safe and sustainable. Simply hang the mushroom garden, mist it twice daily using the included mister in the package and you can already have your crops ready in 10 days.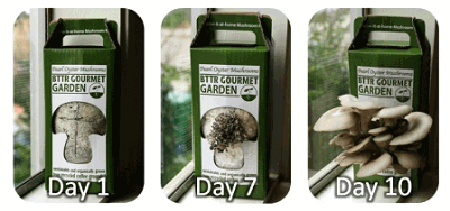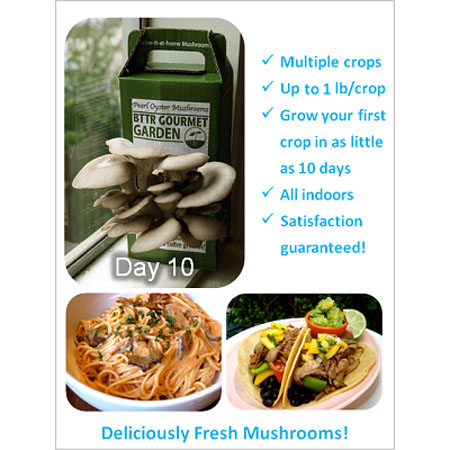 Keeping a close contact with nature is sometimes hard, especially if you are into an city living lifestyle. However, various designs has made it possible for people in the city to live with care to the environment. Today, city living people can already have their air refreshed by natural plants with the Ukiyo-e Floating Garden. Made of resin and fiberglass, the Ukiyo-e Floating garden allows people to grow their desired plant even if they are limited space at home. All they have to do is to look for some sturdy area indoor or outdoor where you can hang your garden and you are on your way to a fresh natural air and of course, a green refreshing ambiance. -via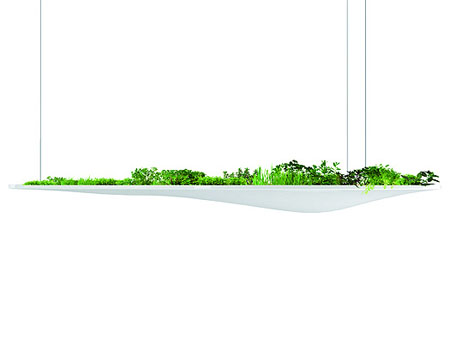 To help save the environment, it does not need to be big. You can help combat global warming even in your little way. Having plenty of plants will do the trick as it provides fresh and clean air. If you wish to help save the earth by planting some herbs in your backyard or garden, why not go ahead and compliment it with the eco-friendly bamboo herb marker. We all know that bamboo is a sustainable source of materials, using it, as your herb marker definitely made you help save the earth even in this very simple way. You are not only producing fresh air into your home, you also have minimized carbon emission in manufacturing the markers unlike those made of aluminum, brass, and the like.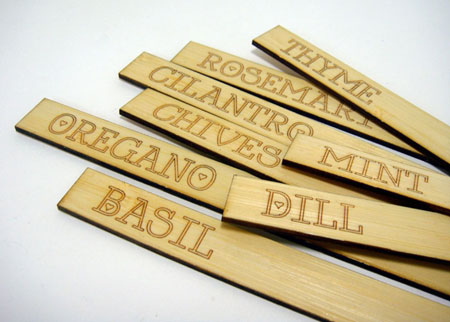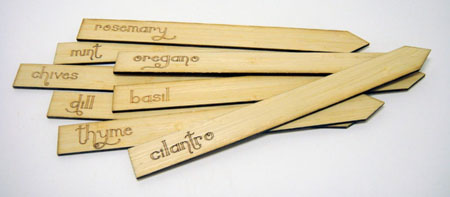 Who said that it is too late for the elders to do good for the environment? Never been too late with the Bambu, and eco-gardening project concept for the elders. This project gives the elders the ability to get active by growing plants in an urban living set-up or simply called as the urban gardening. As we all know, urban gardening usually refers to growing plants indoor. In this way, fresh air will be achievable without the need of any air purifier, thus a huge saving on energy usage and eventually money on a lowered electricity bill. In addition, the garden creates a relaxing a fresh ambiance to home of any interiors.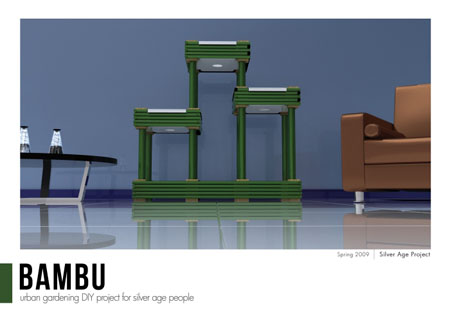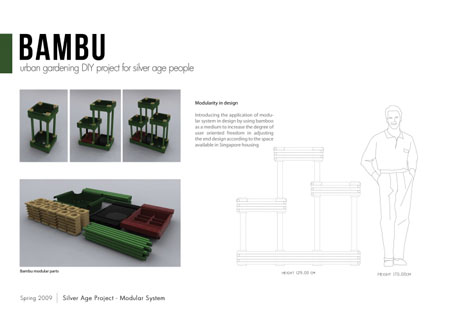 When gardening, fertilizers are one of the basic items that we must have in order to grow our plants healthy. Insecticides are another must have, and this one is to keep our plants from insects and bugs. These two components are known to have chemical ingredients that are harmful to the environment. The eco-drop is an eco-friendly gardening tool that will answer all our gardening needs without harming the environment. This tool uses earthworms to prevent food waste from landing into our landfills. This also reduces the use of chemical fertilizers that are known to be a water contaminant, thus would cause for a water contamination and will eventually harm the environment.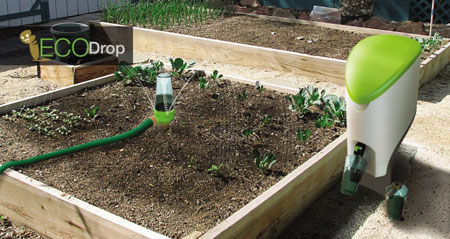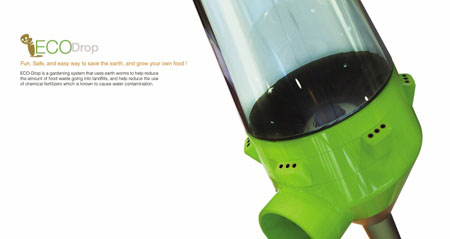 Our Recommended Partners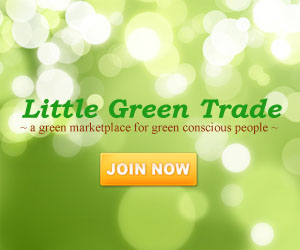 Advertise with us
Archives