Browsing articles in "Food and Drink"
In this world, when we want to consume food of our choice, we search tips to make the food last longer. We are concerned about seasonal fruits and vegetables that are not available for the whole year. For example, in summers, we want Oranges and Strawberries etc. In winters, we want water melons, pomegranates etc. Due to technology, we can now enjoy all fruits and vegetables throughout the year. We can apply various tips to keep our food safe for long terms.
Many underdeveloped countries use old methods to store food for long terms, for example using herbs, salt, spices and vinegar etc. Several women who know home chores also adopt these methods to store food. Advancement in technology has helped to use various preservatives to store food. We have seen refrigeration, defrost and preservation strategies in successful homes of developing and underdeveloped countries. Some interesting tips are the following, which will help you a lot in preserving your favorite foods for long time durations.
1. Storing onions, ginger, olives and garlic for long term usage
If your home cooking requires usage of Garlic, Ginger, Olives and Onions, then some interesting tips are to firstly put all these contents in separate, clean and air tight containers. Second step is to add some salted water (brine), or add some lemon drops or olive oil or some vinegar. In this way, you can easily use any of these vegetables any time of the year. Refrigeration is suggested to avoid any fungal attacks on these vegetables.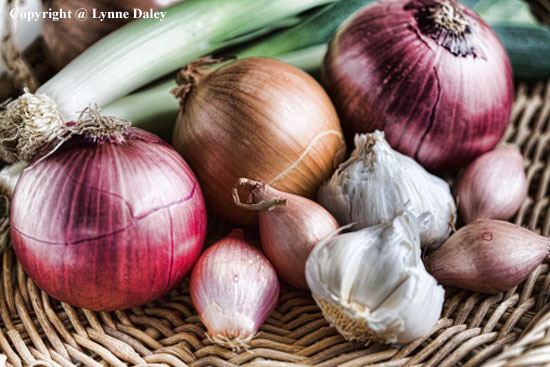 The bento craze is now hitting worldwide and you can ride on the bento craze wagon while keeping the environment safe using Stainless Steel Bento Box Food Oval Container By ECOlunchbox. Because it is a stainless steel lunchbox, you can use it repeatedly. In this way, you were able to help reduce waste and minimize the growth of mountains of landfills that we already have. All you have to do is to wash the boxes and it is ready again for reuse the following school day.
Another thing you would love about this eco-friendly lunchbox is it being BPA-free because it is made from high quality stainless steel. This only means, that your kids are safe from any harm. The set includes a large oval lunchbox that measures 6 ½ inches long by 5 inches wide by 2 inches tall that can accommodate two halves of a sandwich stacked with room on the sides for other items.
Work from his home studio, Neil Macqueen, an industrial designer, has come up with beautiful, modern furniture called Bolla Wine Rack. Inspired by the champagne bubbles, Bolla features playful approach to keeping your bottled goods. Not only wine bottles, you can actually keep up to 11 any standard bottles (120mm diameter) with this rack, it looks gorgeous in your kitchen as well. Bolla is constructed from a single repeating profile of 6mm poplar plywood, it has 3 pine support rods which are spaced using washers cut out from the negative space removed for the bottles. It's very sturdy, the whole structure is put into compression by screwing 2 end plates together, as you can tell, it's simple yet effective method to wine racks assembly.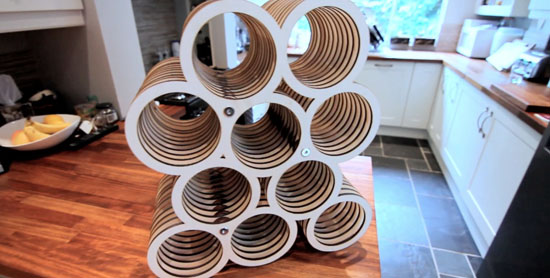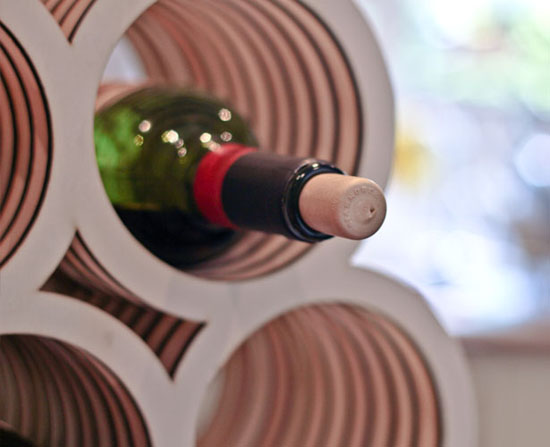 If you love food and want to save the environment, you must then use Ecolution Elements Eco-friendly Stock Pots. This pot has eco-friendly features like the absence of the chemical called Perfluorooctanoic acid or PFOA which causes the stock pot to produce less greenhouse gas. Other than that, the pot is also a water-based and nonstick kind of pot making it easier for you to clean, thus requires less time and water for cleaning. [Click here for more information about Ecolution Elements Eco-friendly Stock Pots]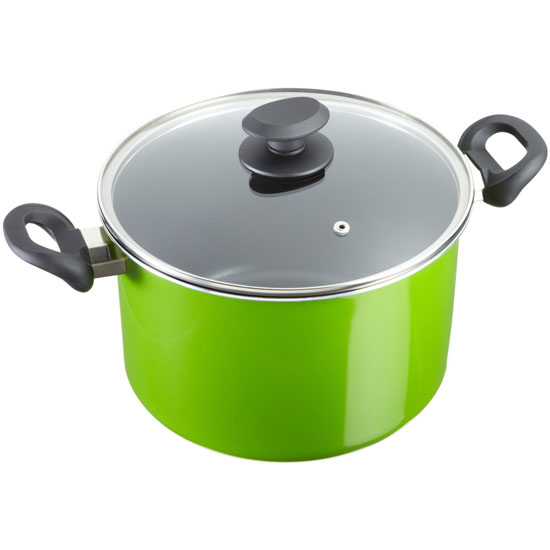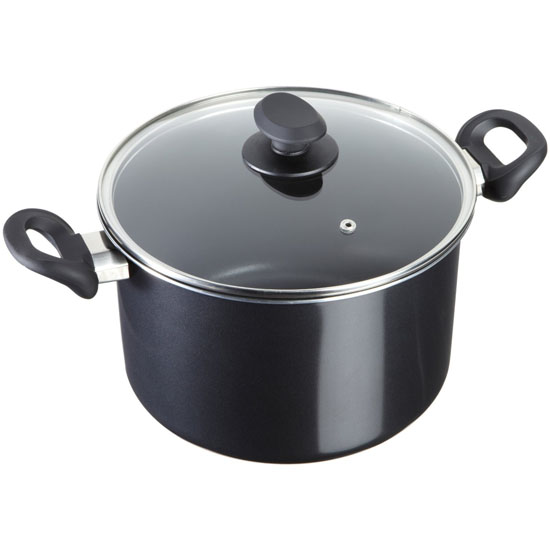 Having a picnic once in a while is a great way to distress and relax especially when done with care to the environment using an eco-friendly Eco-Picnic Basket for Two. This lovely and stylish picnic basket has various eco-friendly features including the 100% all-natural and renewable materials used in the production. In addition, the basket is also hand-woven, producing zero carbon emission, which is essential in keeping the environment safe and clean.
Other than the carbon-free manufacturing process and 100% all-natural materials used, the basket also has the insulated lining made of chemical free cotton and dye. In addition to the eco-friendly features, the basket also contains all the important things you need for your outdoor meal and adventure. Inside the basket, include two sets of dinnerware, plates, and utensils made of bamboo. The basket also has two glasses made of recycled glass, two embroidered napkins made of organic cotton, and a cutting board made of bamboo and cheese knife. The basket has the dimension of 15 inches in width by 11 inches in depth and 13 inches in height. This measurement may vary though because of it being a handmade product. [Click here to get more details on Eco Picnic Basket for Two]
It is rare for a cap to be universal but not the Q Cap Silicon Cap. Normally, a cap is designed to fit in specifically for a certain container. This is not the case for Q Cap because this new cap is compatible to all kinds of teakettles and cups.
The cap is a silicon cap, so it is flexible and able to move upside down with ease. It also has an incorporated stainless steel tea ball inside allowing the cap to let the tea leaf stay soaked in the water until the tea drink tastes too strong enough for the drinker. Unlike the traditional tea ball that you need to have another plate for your tea ball when not in use, with the Q Cap, you can definitely save a lot of your desk space. Just turn the cap upside down and you are good to go.
We know that our traditional plastic is non biodegradable, it harms the environment and you might wonder how the Smart Planet Double Wall Plastic Cup becomes and eco-friendly cup to use for our cold beverages. The reason behind it being an eco-friendly product despite of being made of plastic is that, you can reuse this cup making it a perfect alternative to those disposables that are obviously wasteful and adds up to the piles of landfills we have.
Aside from being a reusable type of cup, this product is also made from BPA-free material, which is an added eco-friendly feature that you will surely love. Having the double wall feature, this plastic cup has the ability to keep your beverages chilled. The screw-on lid and the reusable straw will let you enjoy your drinks without the worries of spills especially while sipping on the go. Therefore, you can be sure enough that you will not get stained, which is the common problem of people sipping their beverages while in motion. [Click here for more info about the Smart Planet Double Wall Plastic Cup]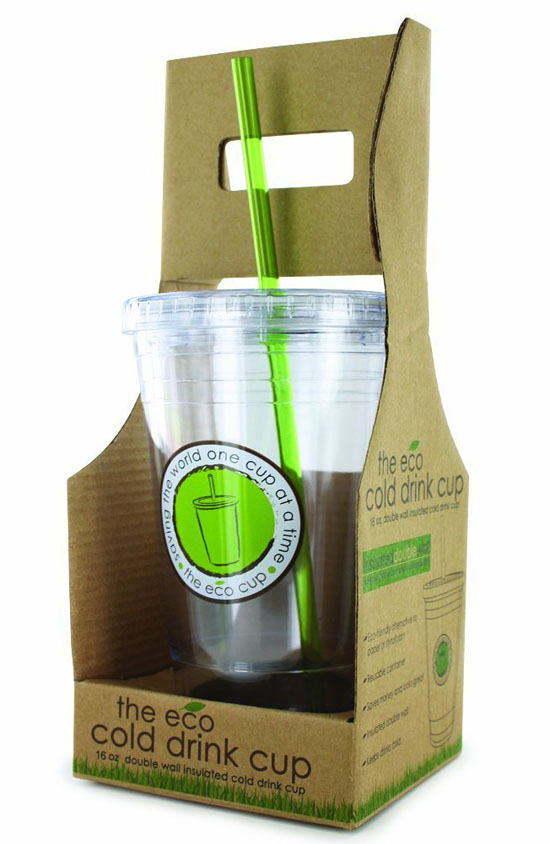 Sushi is a popular Japanese dish known by many of us and we can share its delicious taste with our friends by giving them the Totally Bamboo Sushi Gift Set. The set includes a 6 x 9 ½ inch medium sushi plate, 2 pairs of twist chopsticks, 2 chopstick rests, and 2 pieces of 2 inch dipping bowls.
The best thing about this sushi gift set is that it is made of laminated bamboo strips, a known renewable source of material. We all know that bamboo is a fast growing type of grass. It takes only a short time to grow, therefore shortage will never be a problem. In addition, the Totally Bamboo Sushi Gift Set uses finishing materials that are food safe like the formaldehyde-free glue as well as natural and permanent color. [Click here for more info about the Totally Bamboo Sushi Gift Set]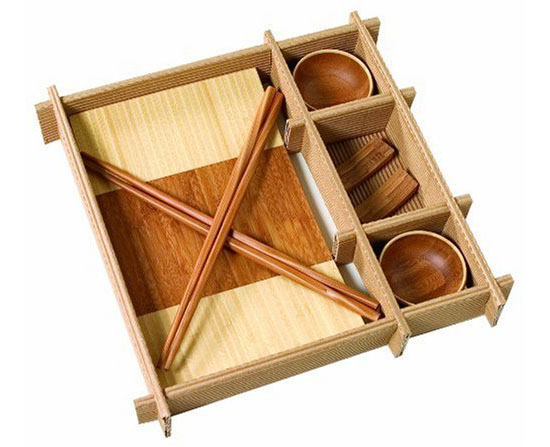 Stay hydrated while having fun with your outdoor adventure or activity with the help from Katadyn Vario multi flow water microfilter. There are many interesting outdoor activities that you can have with your friends or family such as camping, hiking, mountain biking or boating. However, you need to understand the importance of maintaining your optimum hydration level as it is necessary to ensure the proper distribution of oxygen and nutrients in your body. In order to do this, the easiest way would be drink a lot of water while doing your activities, and no, not soda or coffee or any caffeinated beverages. You are allowed to drink sports beverage to replenish your energy, however they are just addition not replacement, you need a plain safe drinking water. [Click here to get more details about Katadyn Vario Multi Flow Water Microfilter]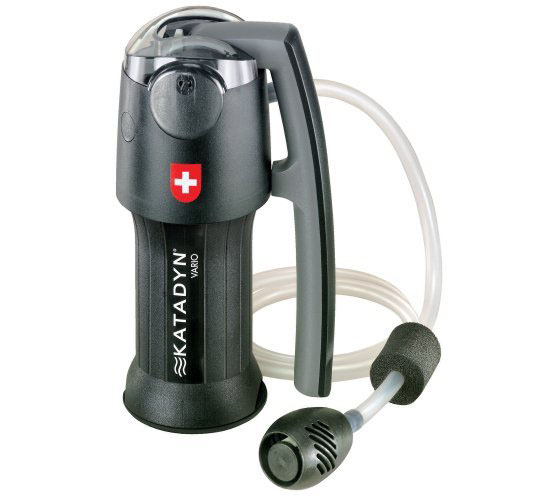 So, you have sweet tooth, want to add flavor to your baked foods but want to help keep the environment safe and clean as well, the Big Jug of Pure Organic Maple Syrup is best for you. Maple syrup is a popular sweetener for pancakes, waffles, French toasts, applesauce, milk shakes, tea, coffee, hot toddies, fresh fruits like grapefruit, baked beans, fresh doughnuts and more.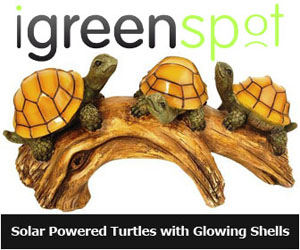 Our Recommended Partners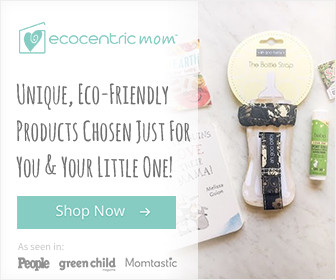 Advertise with us
Archives