Browsing articles in "Fashion"
When sending gifts to our love ones, bags and wrappers are generally discarded and will obviously add up to the mountains of landfills we already had. To help minimize the growth of landfills, many of us do the recycling. The Ecobag by Paulo Amendoeria is just one of the products that will help people save the environment. Made from ecological materials, the Ecobag also has the decent look that everyone would surely love to keep handy. In this way, people can get fashionably trendy without the fear of destroying the environment. The eco-bag is definitely the perfect gift bag for people who wants to help save the earth in their own simple way.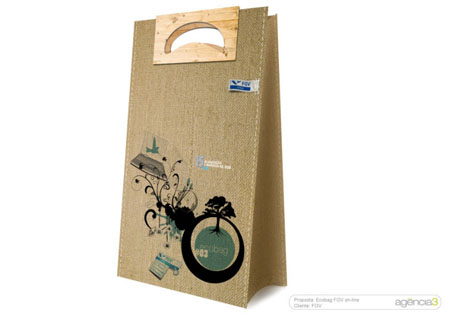 Source:Paulo Amendoeria
A razilian designer Duda Carvalho submitted an eye-catching and eco-friendly creation to IgreenSpot. Hailed as IVY, this seating solution is made of sustainable and recyclable materials Paineira, a silk-cotton tree that is abundant in Brazil.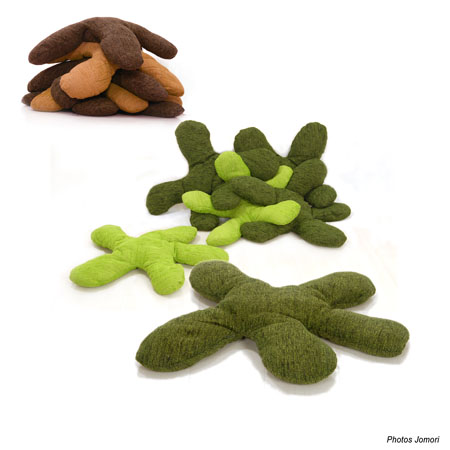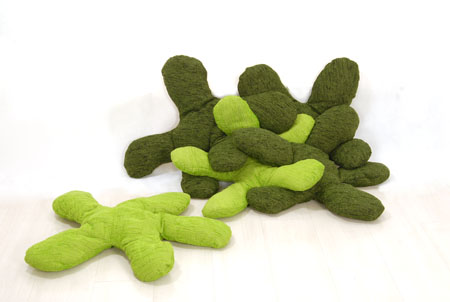 We have many sources for sustainable energy and this include wind. With the existence of the Wind Powered Knitting Machines, fashionable knitted garments are now eco-friendly as well. Designed by Merel Karhof, an RCA graduate, the wind powered knitting machine is used by the Wind Kintting Factory manufacturing the eco-friendly and stylish scarves for ec0-friendly fashionable and trendy individual. Every now and then, the knitted materials are harvested and rounded off into an individually packaged scarves wherein each has a label indicating the date it was knitted and how much time was consumed when it was knitted. The knitting machine does the knitting from the outside going towards inside the building.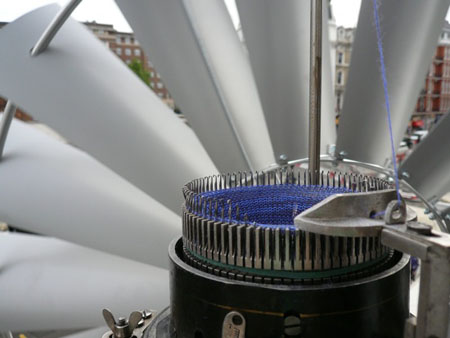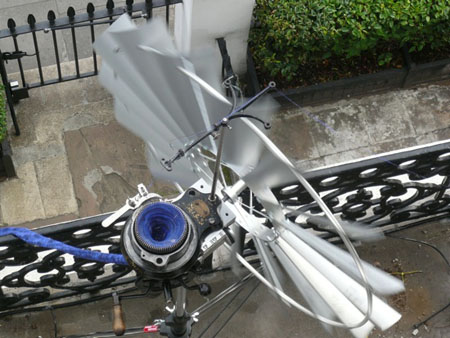 Living fashionably green got even easier each day with the numerous eco-friendly products designed by environmentally friendly designers. The Zero Waste Bag will definitely be a new addition on your must-have-list for green living. Made of #2 (High-density Polyethylene or HDPE) plastic, the Zero Waste Bag allows its users to write or draw on it, thus one can have their notes taken, or have their travel log in it. On the other hand, one can also opt to have it plain white. Another great eco-feature of the Zero Waste Bag is that, it is machine washable and best of all, it is recyclable by the time its useful life has ended.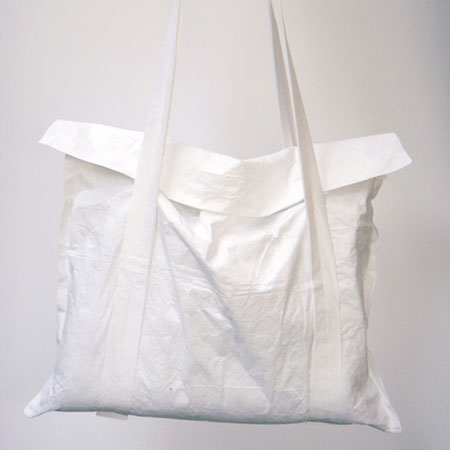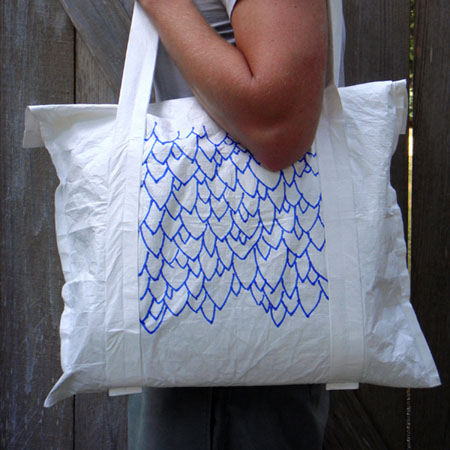 Being eco-friendly nowadays can already be possible even if you choose to live the modern and fashionable life with the birth of Human Wear, an eco-friendly apparel for eco-friendly people of all ages.
From Human Wear:

Why our products are green:
Humanwear only works with vendors that employ fair labor standards and environmentally responsible practices

100% certified organic cotton*
made from cotton grown without the use of toxic pesticides and fertilizers that seep into the soil and groundwater

recycled polyester
polyester manufactured from recycled bottles

rayon
the rayon used comes from plant cellulose, a sustainable source of raw materials

low-impact fabric dyes
dyes that do not contain heavy metals or toxic substances

water-based inks
inks free of PVC's (polyvinyl chloride) which release harmful dioxins dangerous to our health and environment

eco-conscious gift packaging
gift wrap made from 100% de-inked recycled paper & printed w/soy-based inks; gift card made from 100% recycled bags

environmentally friendly labeling
100% recycled kraft paper hangtags, natural hemp twine, U.S. made safety pins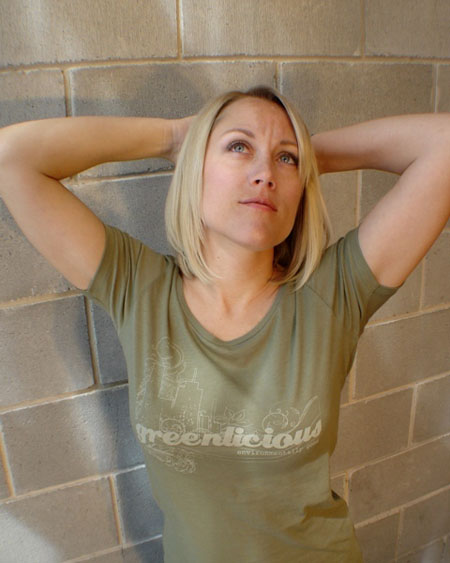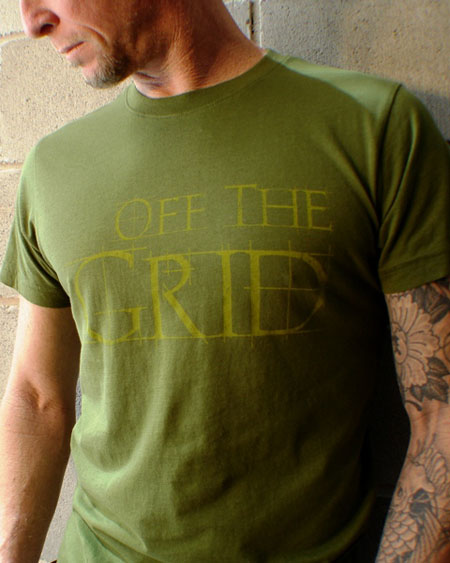 When talking about leather, what comes to our mindset first are leather made from cow skin or carabao skin and other animals that are common sources of leather. However, salmon leather is something new at least to many of us who are not yet aware of it. Stiven Kerestegian has created a concept innovation made from ES-Salmon leather. You can have various products out of it and it has the elegant and stylish look like that of made from premium and exotic materials. ES-salmon leather is produced by hand and its natural qualities made it a sustainable alternative to other premium materials we have.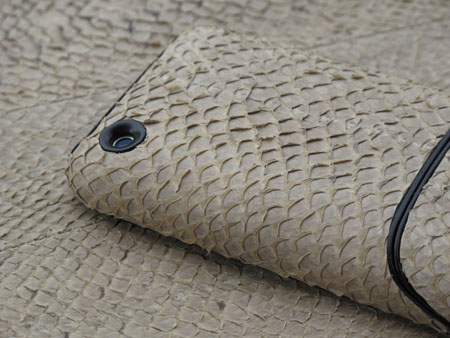 Source: Stiven Kerestegian
Looking beautiful can now be earth friendly with the earth friendly beauty product called EDUN from Sephora. This one of a kind beauty product starts off with an eco-friendly packaging that is made of wood and an organic cotton case. Other eco-feature of EDUN include an allergen-free, and talcum free nature-based formula. Aside from the eco-friendly materials used for the product and its packaging, every$3 sale of EDUN goes to the Wildlife Conservation Society I Uganda. With these earth friendly features that EDUN has, being beautiful while keeping the environment safe and keep its beauty is now as easy as applying your make-up each day.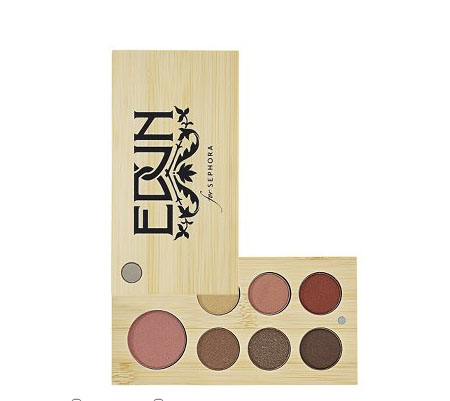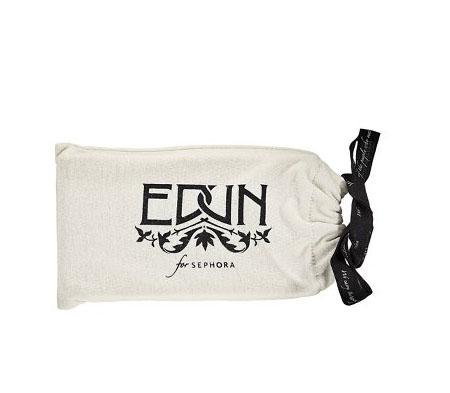 Source: Sephora via Sephora Blog
With the aim to discourage people from using plastic bags, designer Leonardo Muller has designed an eco-friendly bag concept called the Eco-bag. This one of a kind eco-bag is not made of plastic and is compact for easy storage when not in use. The eco-bag has two proposed style or ideas, one that will fold up to be one of your fun and stylish keychain and another one that can be fold up and become your useful and sturdy belly bag. Presumably, this concept eco-bag can be recyclable and are made of recycled materials, recyclable materials, or anything that will not harm the environment.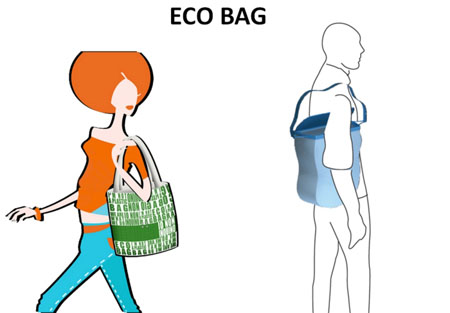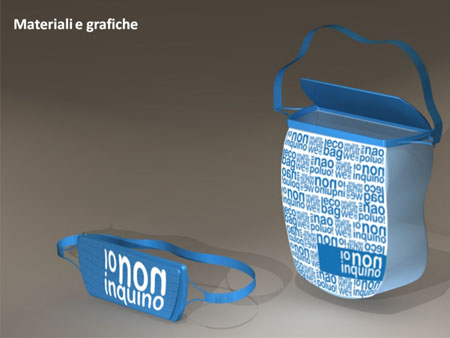 Shopping is fun and relaxing for many. As a result, packaging used for the items we shop are generally destined to be on our landfills and thus making our landfills grow fast. This will not be the scenarios anymore since the birth of BAGGU. BAGGU is a shopping tote bag that allows user to reuse for future use. Sold in a package of 3 and 6, the BAGGU is stylish enough for daily use and is a great way of helping save the environment. In addition, this one of a kind bag is machine washable and can be folds up easily into its own pouch, which is small enough to be tucked into one's handbag or pocket. [Click here to get details information about BAGGU Tote Bag]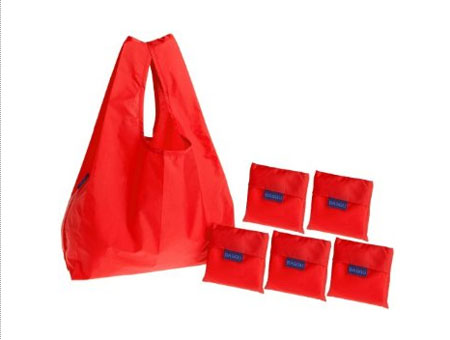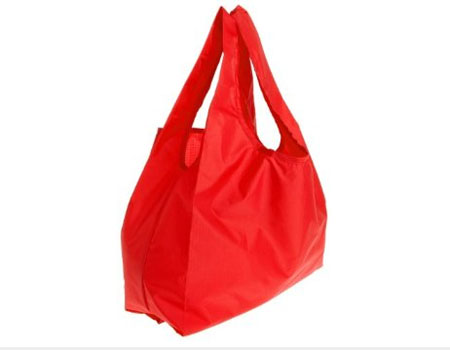 Living green and fashionable this time is not at all hard to achieve with the vast designers that are into green designs already. Fashionable bags called Papier for example, these bags are made of Tyvek, a synthetic paper that carries a extreme durability making the bag a tear-proof and water-proof one. The best part about Papier series of bags is the materials recyclable quality. Thus, after the bags useful life, users can have the materials recycled into another purpose or use, which will drastically minimize the growth of landfills. Silk screen printed bags that undeniably looks great and fashionably trendy are also available in this eco-friendly series of bags.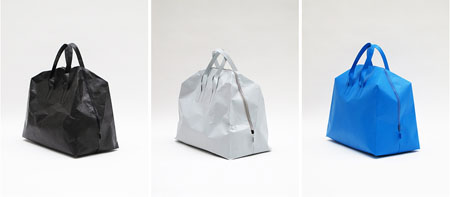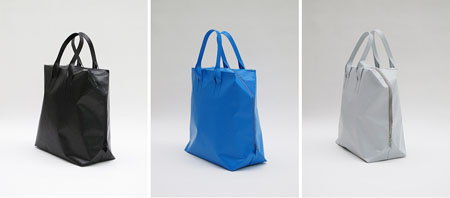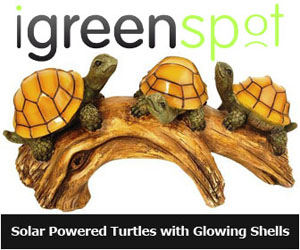 Our Recommended Partners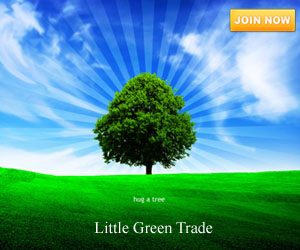 Advertise with us
Archives