Browsing articles in "Fashion"
With more than 2 years of searching for eco-friendly products and designs, I have observed that India is making their way in keeping the environment safe and clean. They have various products designs already and today, the Bee Tote adds up to the list of eco-friendly products made in India. Looking at the photos, the Bee Tote is stylish and fashionable enough for daily use. You can have it as your shopping bag, diaper bag and more you can think of. The bag is handmade, thus produces zero carbon emission on its production making the Bee Tote another eco-friendly product to patronize globally.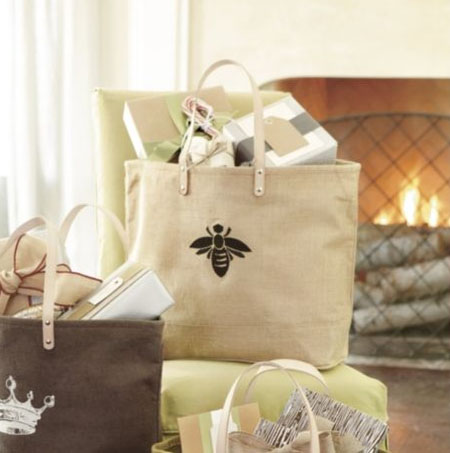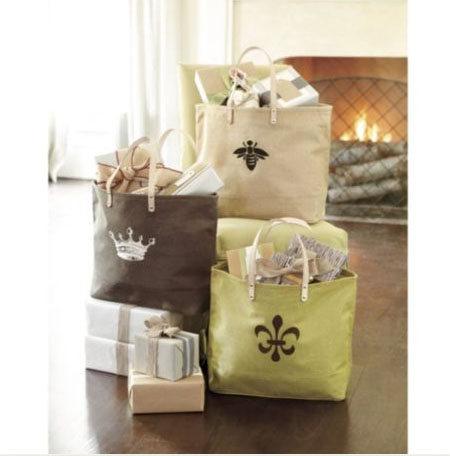 Source: Ballard Design
It is a lovely act to show we care for the environment. We can do it in various ways and through fashion is just a few of the great ways to show we care. If you think this is hard, you are wrong. Various designers and artists are now into green fashion, thus the number of eco-clothing lines to choose from are growing in numbers. Artist Dave Rittinger is just a few of those who show they care through fashion and created the Leaf Shirt. Looking at the photos, a piece of shirt is made entirely of leaves and glue. They come in various colors and all of them look lovely and fashionably cute. However, I wonder if these will not be a little itchy upon wearing.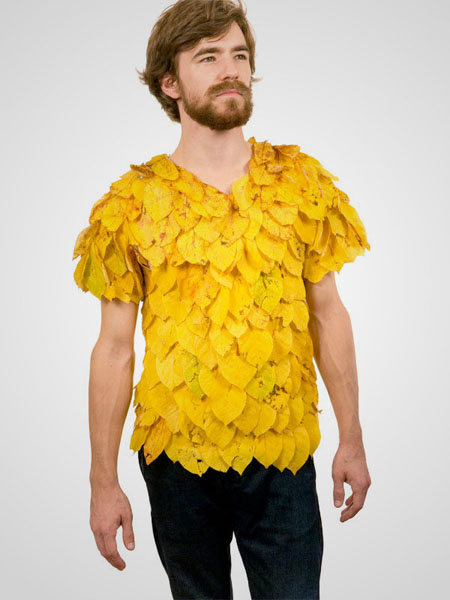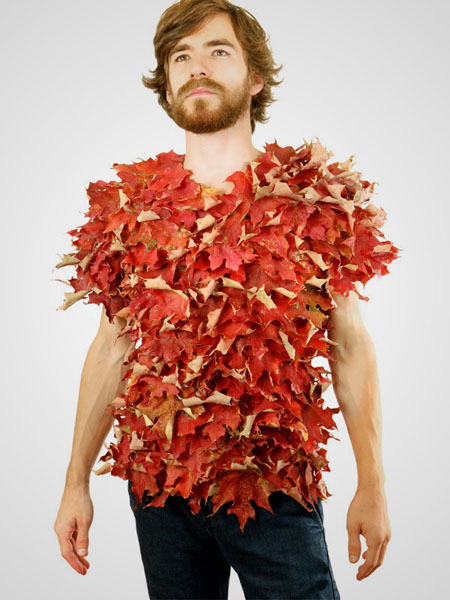 Love to have an overnight stay in a friend's place or in a heartwarming and relaxing resort whilst keeping the environment safe? Then put all your belongings in a duffel bag that is handmade and made from used firefighter's coat. These coats are retired and supposed to be destined to landfill, which will obviously add up to the mountains of landfill that we already have. However, with the ecological initiative of cleverscene, these coats turns out to be one of your stylish duffel bags to carry every time you travel. Each bag has the jacket's original cargo pockets, snaps, buckles, and liner. Hand carry straps are added for the users to wear the bag over his or her shoulder and a removable strap if they want it as their huge yet fashionable cross-body bag.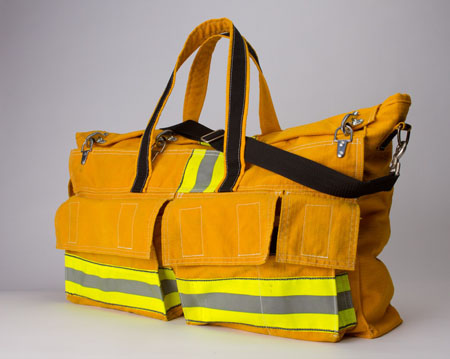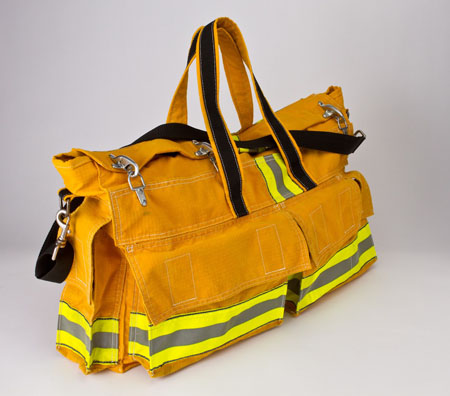 Fashionable bags do not mean you have to have it made out of first hand materials. The reclaimes soccer ball bag is stylish enough to be hailed as fashionable. Made out of reclaimed soccer ball, it obviously does look sporty enough and surely will fit on any of your outdoor adventure. The bag's green feature does not end with the reclaimed soccer ball. The interior of the features a reclaimed tarp material used as the bag's interior pocket. In addition, the reclaimed soccer ball bag is also handmade in Germany, thus it produces zero emission to complete one and each bag is unique, thus no one looks the same to the other.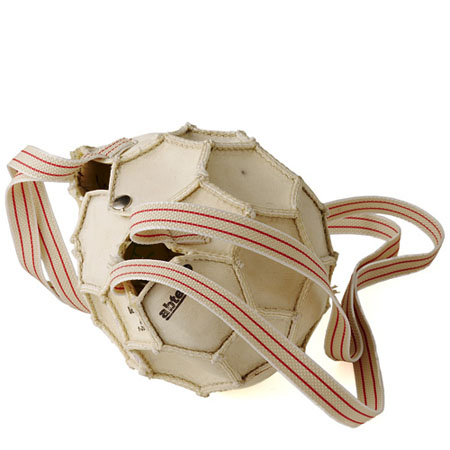 The moment I hear about global warming and the call of fighting it, I never thought that modern technology could also be part of it. What I know is that, living the eco-friendly life would mean to live the old-fashion way and modern technology is not like that. However, to my surprise, here comes these various products that works on both worlds. The Eco portable media is just a mere example of things that allow technology and ecology to meet. The Eco portable media is a laptop bag with outer fabric made from organic apple green cotton canvas and a dark gray or brown 2mm wool felt.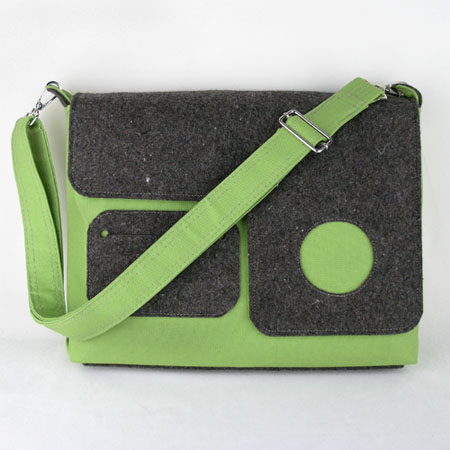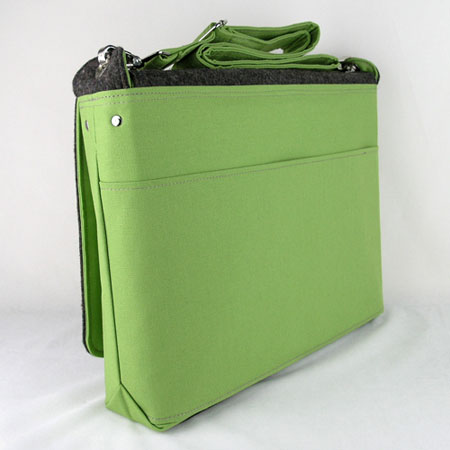 Shopping is definitely one of the most fun and addictive thing to do which resulted into the vast growth of plastic shopping bags thrown in our landfills. Living green is hard for some, but if you were to think about it for the second time, it is indeed and easy thing to do if you just know how to do it. If you love shopping or is a certified shopaholic, you can continue to do what you love most and save the earth and the same time by using some eco-friendly shopping tool like the Eco-Bag. Designed by Arthur Kenzo Debaigue can be folded or filed up with others to save space when not in use and is made out of light wood and linen fiber.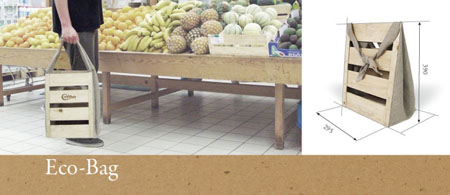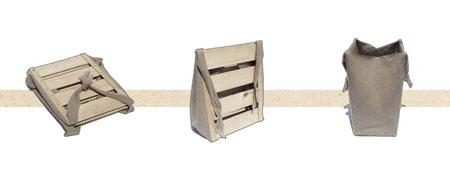 Source: Arthur Kenzo Debaigue
Fashionable footwear needs not to kill hundreds and thousands of animals just to make stylish leather footwear. The Sion Sandal is a stylishly designed footwear by Helen Furber that boasts off its eco-friendly features like the use of recycled MCM Handbag materials like the recycled brown leather insole binging, recycled brown leather strap, recycled MCM logo stud, recycled brown leather inside zip cover, and a lot more. The Sion has the designed sexy enough for daily use and in different casual and classy occasions and gathering. This Eco-friendly yet luxurious flip-flop is a collaborative project of Helen Furber and Developed Designs to create luxury footwear out of old MCM handbags.
Source: Helen Furber
With the aim to help save the environment, we have heard a lot of eco-friendly products every now and then, green architecture, green clothing, green furniture design, green décor, and many more. However, how green they can really be? The Earthskin footwear is another green design by Ben Mazur as part of his ndergraduate degree. Aside from the simple yet fashionable design it has, the Earthskin footwear is a flip-flops made from 100% natural materials. The sole of this product is made from garden grass and will last as long as you want them. The other trick, these flip-flops will never be in our landfills because, the moment you feel like their useful life has ended, you can just simply have it planted outside or in your garden and in just a couple of months, you can also see some seeds inside them started to grow and consume the materials used for the flip-flops.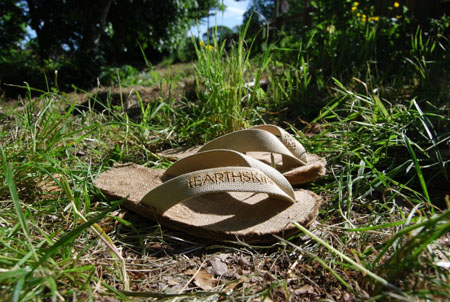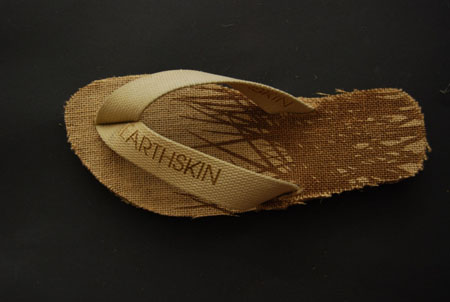 Living the eco-friendly way is not hard at all. Many have thought that it requires some suffering, for one will be limited to many things. This perception of green living is indeed a false one. One can be fashionable, trendy and live the normal fun life even if he or she opt to live the eco-friendly lifestyle. The Hand Painted canvass bag is just a great example of living green without compromising style and fashion. Each of the bag's users is allowed to modify the bag according to their personality and preference. Since these are made of canvas, these bags can be easily reusable. Just wash the bag and you are again ready to go.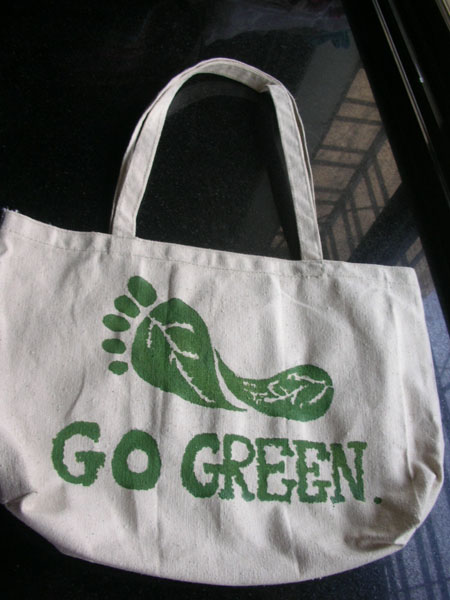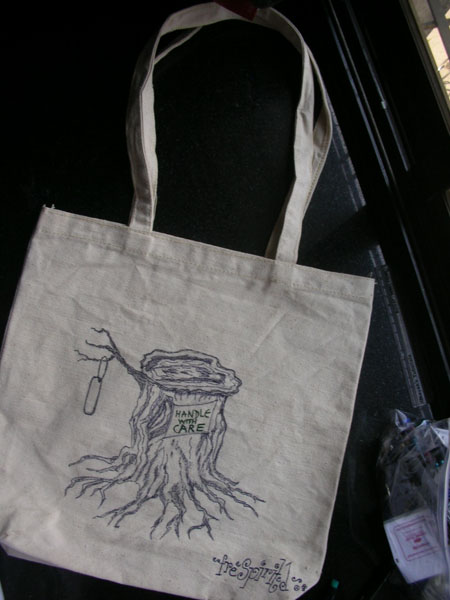 Eco-fashion has now starting the get the attention of many of the environment conscious fashionitas. Y-town is not one of those who have started to make eco-fashion a reality with their trendy dual color sunglasses. They have submitted their eco-product to IgreenSpot and surely this will get the attention of our readers.
From Y-town:
As the first 180-degree rotatable sunglasses in the world, the 2-in-1 Sunglasses is a revolution of traditional sunglasses concept. Instead of buying or carrying two pairs of glasses, now you can have them in one frame and in one pocket.

It functions as two pairs for different occasions, thus efficiently reducing the waste in production and consumption. The original 2 lenses contain one reflective brown lens which provides clear eyesight for car driving, and one silver lens for outdoor activity via absorbing visible light. Lenses can be easily exchanged at home according to user demand.

One revolutionary feature is the 180-degree rotatable frame design. The Y-shaped support is flexible to flip up-side down so that the glasses can be worn in two degree.
The frame is made of high elasticity carbon composite. Light-weighted and flexible for different faces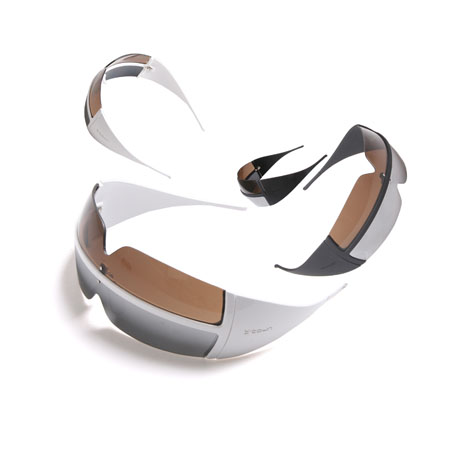 Our Recommended Partners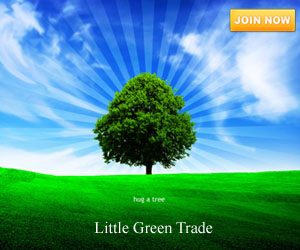 Advertise with us
Archives
Recent Topics Searched