Browsing articles in "Fashion"
Outdoor sports like skateboarding is fun and healthy. We can keep our skateboarding activity more fun and useful if we do it with care to the environment. Recycling skateboards is a very simple act yet will surely do a huge impact to the environment. It will allow us to reduce waste and we can enjoy a clean and fresh air in the near future, that's for sure. If you want to know what you can do with your old and supposed to be discarded skateboards? Well, the Veurich brothers have their stylish eyewear made of recycled skateboards. With this product, you can have a good feeling of relief for not harming the environment while at the same time enjoying the benefits of being fashionable and trendy with the stylish glasses you can use daily.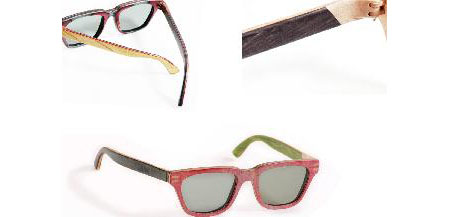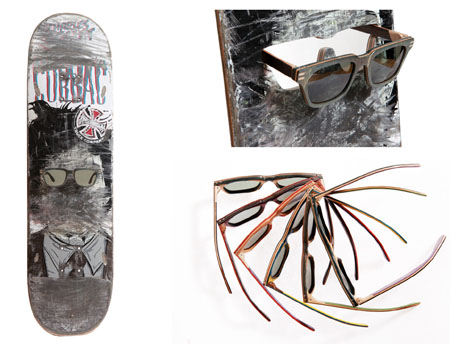 Source:Veurich Brothers via Index
When an oil spill incident happens in my place, I've heard known salon collecting human hairs and donate it to the restoration group as hair helps remove oil. They have even invited individuals to have their hairs cut for a fee just to collect the right amount of hair. I thought the use of human hair ended right there but I was wrong. Designer Kerry Howley has just created an award winning necklace design using human hairs. Since it will surely be made from cut hair, no one will be hurt from this wonderful creation. There will be no mining done like what gold has done to nature and no carbon emission produce to complete this creation. It looks so natural as well and elegant for daily use and even on special occasions. This design will surely reduce waste as well, since cut hairs are simply tossed and destined to landfills.
We all know that Levis' jeans never go out of style. However, sure enough that once a new designed will be on for sale, you will easily toss your old one. Just my two cents.
However, there are some ways not to toss off your old jeans and reduce waste with the wonderful design project called Persona by Jeffrey Wang. Persona is a combination of art and fashion design wherein it make use of old Levis' Jeans to create sculptures to wear. Statutory garments are made possible using safety pins and you will see mannequins wearing fashionable dresses. I just find it too heavy for a person to wear if ever one will do.
Caring for our environment can be hard if you have not known simple little things about eco-friendly stuffs like recycling and the like. The Tire Tube Recycling Shoes by SEAL would definitely help you start living an eco-friendly life. As its name suggests, obviously, the shoes are made of used tire tube and I suppose both the inner and outer tube are being recycled. However, despite of the elegant look and the sustainable aim these fashionable shoes have, I see a little problem in it. I just wish that wearing these shoes would be a little less humid compared to those made of breathable cloth or canvas and the like. However, if these are really, what these are made of, I suggest wearing these shoes during winter or rainy season. On these seasons, your feet will be free from humid temperature these shoes bring and you definitely will feel warm and comfortable aside from being fashionable while keeping earth clean and safe.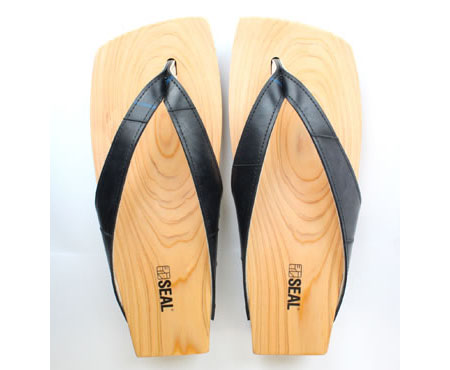 You love music? Love you listen to your favorite songs even on the go or in the public with your headphones on? You can do it in an eco-friendly way with the Ecophones by Joseph Carney. This eco-friendly headphone uses different eco-friendly materials for your sustainable music indulgence. Thus, you can enjoy music while caring the environment. the EcoPhones uses materials that has minimal impact to the environment like the recycled rubber, ecohides leather that is 100% sustainable using sustainably grown Mimosa trees. Another sustainable material that the EcoPhones use is Bamboo, which is known of its sustainability as it grows fast and enhances the environment with its roots.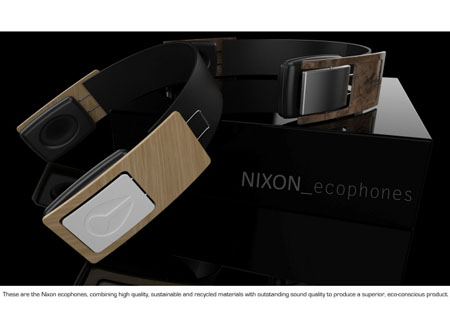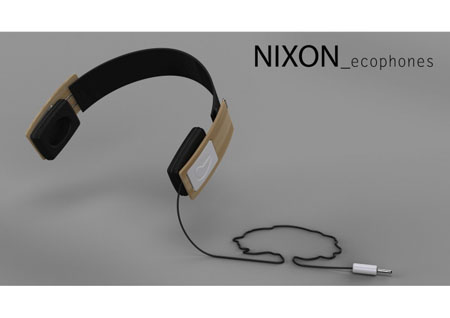 After our precious porcelain wares are broken, we immediately loss our interest from it and tend to discard and thus, another addition to our landfills. The Knuckles by The Broken Plate will surely show you that even broken pieces can have a new life if you just have the idea how to and have the desire of preserving your beloved broken pieces or simply wants to minimize landfills and eventually help save the environment. The Knuckles are sized similar to the standard brass knuckles. However, the eye-catching knuckles made from recycled China porcelain ware is not intended for actual fight use as it may break.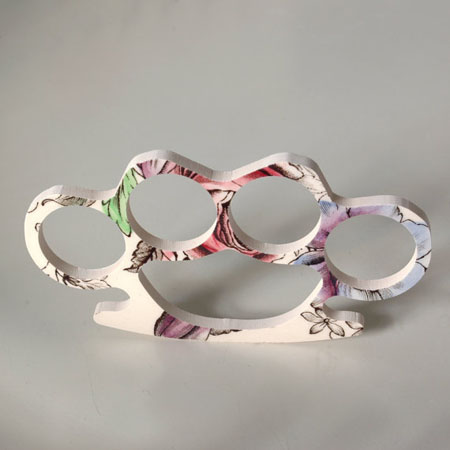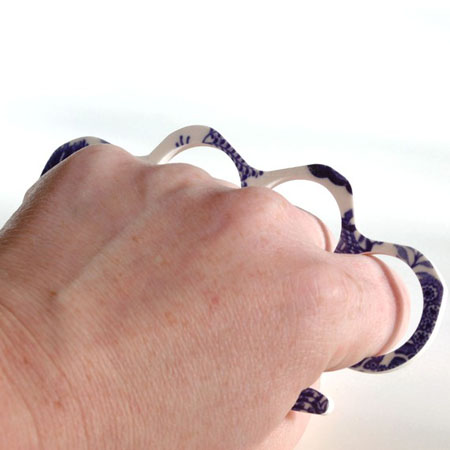 Give your feet a sustainable yet stylish baby with the Veja Mediterranee, a crossover between a sneaker and a boat shoe. Available on May 2011, the Veja Mediterranee uses and organic cotton for its canvass and a wild vulcanized Amazonian rubber for its sole. What made its materials organic?
Cotton – the cotton used for the canvass is free from pesticides or fertilizers.
Rubber – the rubber used for the sole on the other hand are from rubber trees grown in Arizonian wild rainforest.
This sustainable and stylish shoe design comes in four different colors of navy, carmin red, grey, and royal blue.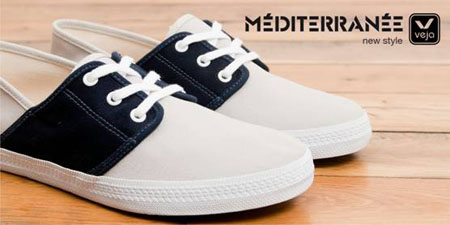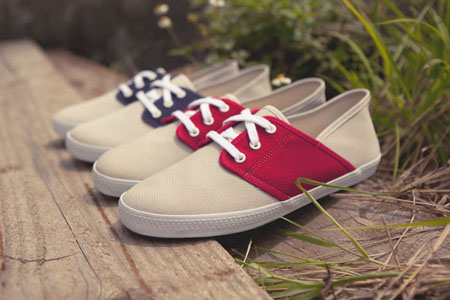 Everybody wants to be fashionable and trendy but only a few are into it with care to the environment in mind. Chop Flops will help you become fashionably trendy while keeping the environment safe. Chop Flops is a stylish sandals made of recycled materials including chopsticks, dental floss, corkboard, and old backpack. Through this product, the supposed to be discarded mentioned items are given new life and are prevented from adding to our landfills. The Chop Flops is a 2nd place editor's choice award winner for the 2010 Inhabitat Spring Greening Competition and is designed by Joe Loco. Aside from being eco-friendly, the Chop Flops is stylish enough for daily use.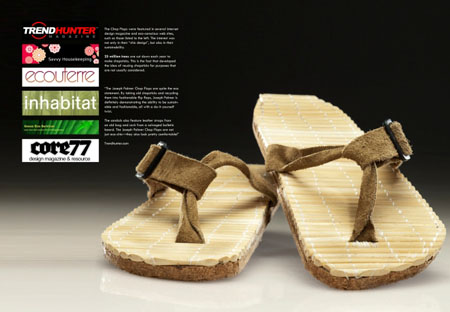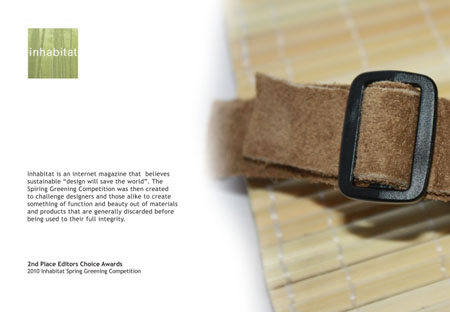 We all love signature items or shall we call it designer items like designer bags. Now that Ralp Lauren is already into eco-friendly bags, Ralph Lauren fans and lovers can now live the eco-friendly life without compromising their love for designer bags. The RLX from Ralph Lauren is a stylish backpack that comes with solar panels giving it the ability to charge your electronic mobile gadgets like mobile phones, iPhone, iPad, MP3 players, and the like. Designed in Italy, the RLX is made of water resistant material and comes will a solar-powered LED panel. Its thick and adjustable shoulder straps provide comfort and the handle on one side allows the users to use it as a bag.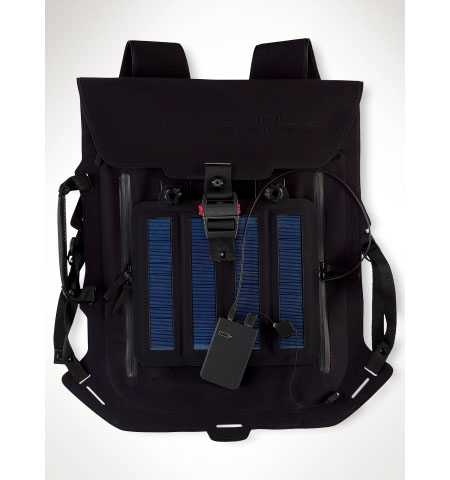 When shaving our pencils, we normally do it right on top of our garbage bin or we use sharpeners with shaving container and discard the shavings to our bins every once in a while. If all of us in this world are doing this, our landfills will surely be filled with trash like pencil shavings. We can easily minimize the growth of landfills and give our pencil shavings a new life by patronizing eco-friendly products like the Pencil Shavings Necklace, which is obviously a product, made of supposedly discarded pencil shavings. It looks so cute and fashionable. I just hope it will not be itchy on the skin.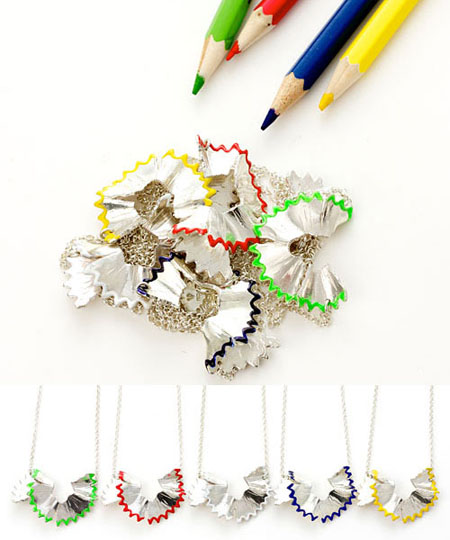 Source: Victoria Mason via Design Milk
Our Recommended Partners
Advertise with us
Archives