Browsing articles in "Fashion"
Every imagine to have replaceable shoe ? Well Solay is a concept modular running shoe with removable mid-sole where runners can easily swap whenever they need a new one, thus prolonging the life of the shoes by several months, and allowing the runners to train in shoes that have become comfortably broken-in. In the course of a training season, serious marathon and distance runners may have to replace their running shoes every 3 months, not because the soles wear out, but because the thick foam mid-sole inside the shoe gets compressed and loses its resiliency, compromising the critical support that the runner's feet need.
O-Range Travel Bag with integrated new flexible panel Solar charger system. Take your mobile electronics anywhere. A clean convenient way to recharge and run your portable toys, far away from any power outlets. O-Range travel bag is ideal bag pack solar charger for devices like cell phones, MP3/MP4 players, digital cameras, PDA, DVD players, GPS and other… The solar system convert sun's rays in electricity to charge integrated Lithium battery unit. From battery unit you recharge (day and night) your electronic devices.
Atomic solar powered chronograph watch is a new product called "The Casio Oceanus OCWM800TBA-1A," that Casio is proud of. It is the first solar powered chronograph watch, with Multi-Band 5 Atomic Timekeeping. It also guarantees accurate and reliable timekeeping by receiving radio calibration signals from US, UK, Germany and Japan. This line from Casio is also proud of its Tough Solar Power, which recharges the battery with light from direct sunlight and indoor sources as well, thus eliminates any worries of losing track of time. It may not be noticeably ahead from the present technology, its design and style are considerable enough as a step forward amongst others.
via CrunchGear
Monacca is the trial in which a modern person looks back upon the past and reproduces a present-day product by using materials from that era. Monacca's product is based on the shape of wood. They plan to inherit this tree culture through a new form and new process with an eye toward the future.
Kaku briefcase
Lamp and purse
Calculator
Environmentally Friendly Fujitsu Laptop Concept
Backpack and zabuton
Kaku briefcase in black
Thousands of trees are felled each year. Some of them are transformed into palettes which are lost, abandoned or burned. So why not think something like this : Cans + palettes = Le Cadre "frame"
The idea of this aluminium cans photo frame is after twelve or so treks throughout the world (Yémen, Iran, Ladak, Mongolia, Sumatra, Kirghisie, Equateur…), family and friends wanted to see, and see again, some of the 'photos that had been taken. This led quite naturally to the idea of an exhibition.
But it seemed rather incongruous to present these 'photos from "all over the world" in standard frames. What was needed was to invent a frame compatible with the 'photos we intended to present (from regions off the beaten track whose crafts are at the same time rudimentary and exceptionally inventive). The frames could be made by Brahim in Yemen, Asiz in Indonesia, Anatoly in Kamchatka, Djarkin in Kerghisie using materials available to everyone: planks cut at an angle of 90°, glue (which can be produced by anyone anywhere in the world), nails, and aluminium drink cans for decoration.
After a year of trials and errors, these frames are at last as good as expected. You can find the exhibition which will take place in Nancy, France in May 2008.
Product Page : Atelier Arduini
How to protect your eyes from the sun without harm our planet. iWood aviator sunglasses can solve that issues. With its retro style, you can choose from in a variety of woods, very stylish. This aviator sunglasses are handmade from harvested wood, and the temple and lenses are imported from Italy. Completely hypoallergenic and 100 percent UVA/UVB lenses to protect you from the sunlight, yet without exposing you to anything else harmful.
via TheGreenLoop
The goal of this concept is to to facilitate ergonomics and access to its computer by means of a practical laptop bag. The laptop bag itself consists of two parts where you can put your laptop equipment and even a carpet mouse. The best part is, this laptop bag is completely made from recyclable materials (carpet, wood fibers, jute cloth).
Designer : Johann Paquelier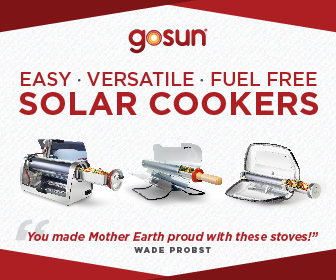 Our Recommended Partners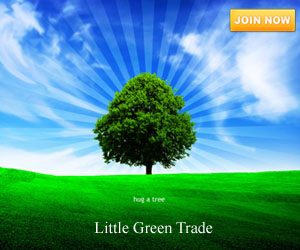 Advertise with us
Archives