Browsing articles in "Fashion"
Getting a clean and fashionable nails naturally is now not hard to achieve with the unique nail pile of natural stone from the Pyrenees Mountains and can be seen and purchased in fitzsu. With this cute and handy dandy nail pile, everyone can now instantly repair his or her nails in case of an emergency repair even in the middle of the crowd. It looks so elegant and clean, and it can be used without offending others. What made this nail pile even nicer is that, it does not wear down meaning, you can have a naturally fashionable and clean nails for the rest of your lives.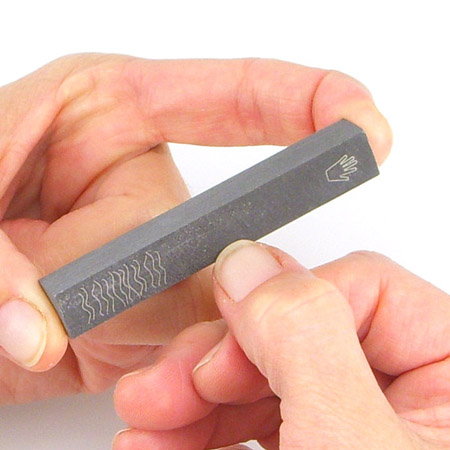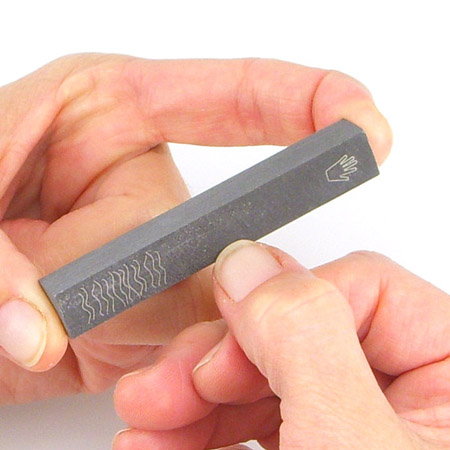 Source : fitzsu
Tote bags are nice and comfortable to use and being it a reusable one makes it a lot nicer. The Pinica Bunny tote bag can be reused repeatedly. I use to have a tote bag, but the Picnica Bunny has an added attractive design that makes the tote bag different from the other tote we have in the market. Add up the bunny stuff that is being attached to the bag, which make the bag super cute. Reuse your picnica bunny tote now and help save the earth from having mountains and mountains of landfill. Be a responsible member of the community now and do it in fashionable way with the picnica bunny reusable tote bag.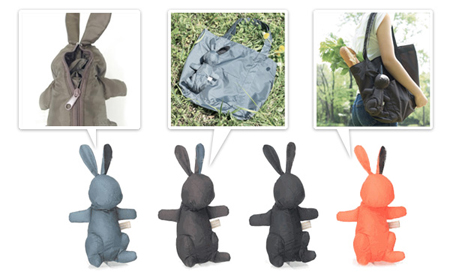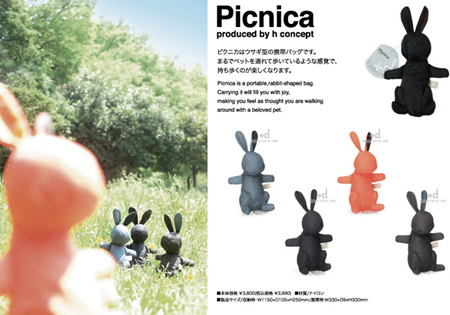 Messenger bags are in fashion today especially to our active teens. In addition, they are also into the electronic world today. Almost 100 percent of our teens today are having gadgets like MP3 and MP4 player, mobile phones, PDA and more. That is why the Sakku Solar bag is created. It has the ability to provide its user constant power for their gadget while they are on the go. The Sakku solar bag is not just eco-friendly but is fashionable as well. With product, people can not only be fashionable and hip but extremely an environment friendly community members of the world.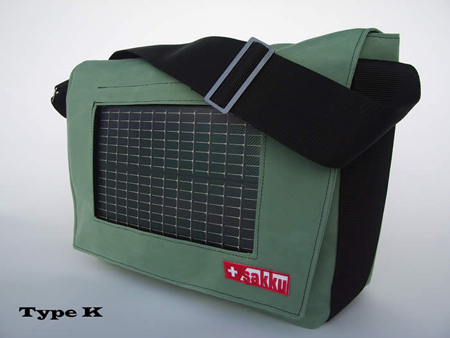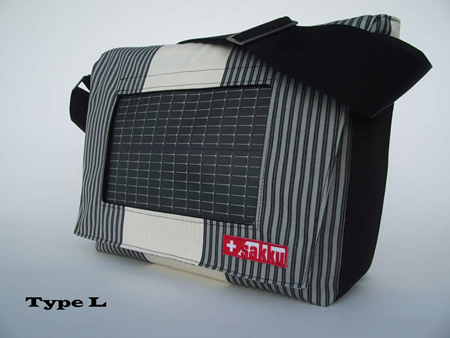 Daypacks are our great buddy especially if we are always on the go. Here is where we place our personal things like laptop, mobile phones, organizers, MP3 players and more. That is why; Osprey had created a multi functional daypack. It has large enough compartment for our seventeen-inch laptop and a built-in music port for our MP3 player. In addition, pockets are also available for our other electronic gadgets and a side fabric pocket for us to place our daily dose of water. The most interesting part of this daypack is that, it includes a stretch-woven front pocket made of 55 percent recycled materials. Using this bag will not only make you fashionable but earth friendly as well. [Click here for more details about Osprey Daypack]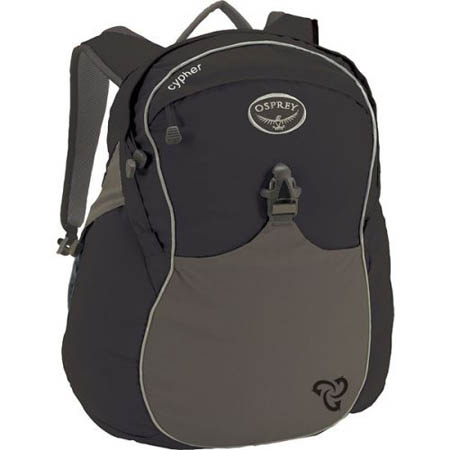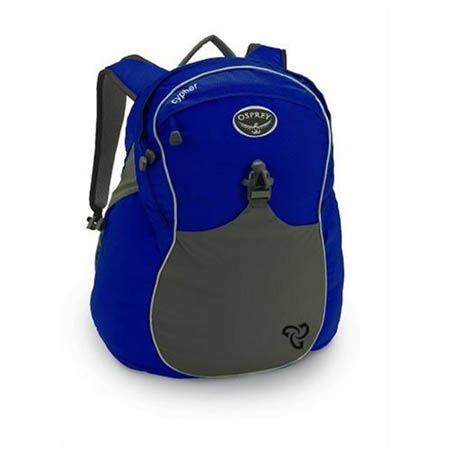 Accessories are known to be made of precious metals and stones. However, let us all make a difference and make some move by patronizing those eco-friendly accessories made by Liv Blavarp. This wonderful creation is made of wood that look very fashionable and trendy. Wearing this type of accessories will not only make you feel trendy and elegant, however it will make you feel like you have contributed something in saving the earth from hazards. This authentic designs of Liv Blavarp is perfect to those fashionistas who wants to share something is saving our mother earth without compromising the beauty and fashion they want.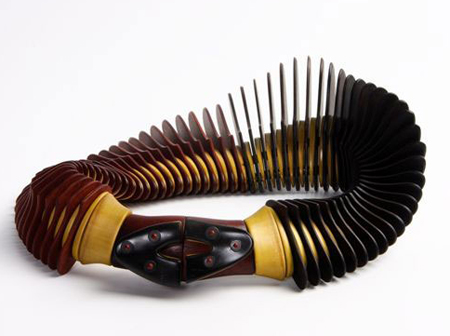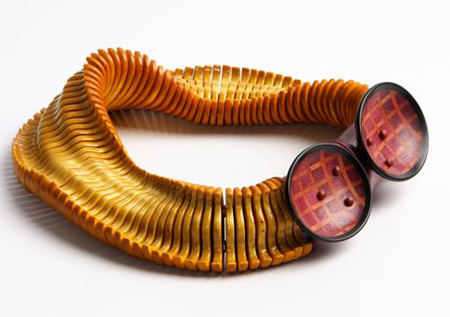 IKEA's mini blue bag is just one of the a wonderful discoveries I have ever see. This bag is one of the best eco-friendly bags I have ever seen. When you will use it as a laundry bag, I suppose this is a waterproof one. Moreover, if you will say for gardening, what I know about the material used in this bag is that, it's a user friendly one. Finally, to those who will use this bag for moving purposes, this bag is super durable, especially that it comes up with a double straps. One good thing about this bag is that after using the bag for your desired purpose you can reuse it.
Golf Refugees, one of the first of a new breed of indie golf brands is now producing t-shirts and polo shirts that are made from carbon neutral organic cotton certified by The Soil Association. This simply means the Golf Refugees will only be manufacturing their product using renewable energy generated from wind and solar power alone, which is a great idea for the community. They will not only provide green, eco-friendly and fashionable shirts, but they will help save the earth as well. As per Carbon Trust's calculation, Golf Refugees' men's large shirts cut off about 89% carbon emissions, which is great news.
From : Golf Refugees
Grocery bags are just one of the basic things that are with us almost everyday or on a weekly basis. Normally, grocery stores are using plastic and paper bags as containers of their grocery products. The problem with these containers is they are not reusable, though plastic bags can be recycled as a garbage bag. The downside of it is that, it is not as earth friendly as this new product of CYMA, which is called the reusable grocery tote bag. The best part of this bag is aside from being reusable; it is also an earth friendly one. Many of the grocery stores are now promoting this grocery bags and hoping that grocers will cooperate with their campaign. [Click here for more details about Reusable Grocery Tote Bag]
A new line of bags called the Terraclime is now available in market for earth lovers. The bag is 95 percent made from recycled content materials. Just like the fabric used is made from a recycled PET bottles, while the zippers and hooks are made from a factory salvaged plastics. Despite of those materials that contain recycled materials, the bad still looks hip and fashionable. I find this bag perfect for student and workers who have more time outdoors. Another good thing about this bag is that, it is available in four sizes, which means that one has a bigger chance of finding one that best suits for her or him. [Click here for more details about Terraclime Bags]
Discover the super cute packaging that can be use to pack your gifts to your love ones and friends. It can carry small items like a necktie, scarf or hankies. The Gen-u-ine is made of wood, polished to make it more presentable. Its sleek design adds the beauty of every gift. Do not consider gift packages as just a simple packaging material, however consider it as the most important part of the gift, for it is the front liner and will be the first part to be seen. From this time on, present your gift with art and beauty using the gen-U-ine new and cozy packaging.
Our Recommended Partners
Advertise with us
Archives