Browsing articles in "Fashion"
Cocktail rings don't need to be expensive with the presence of the Anemone Ring, and Eco Cocktail Ring By Saralagace. Made of 50% baba alpaca and 50% merino wool, the Anemone Ring is accentuated with a creamy recycled fox fur on top, which is the softest of all. Available in red and black, this beautiful ring is needle felted and comes in sizes that fits to all, however the designers suggests that you should provide her with your ring size so she can easily adjust the ring to fit it perfectly on your fingers. Get fabulously green on your party and own one of these sassy and fabulous rings.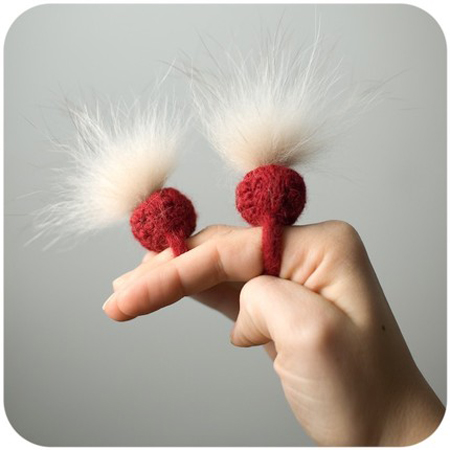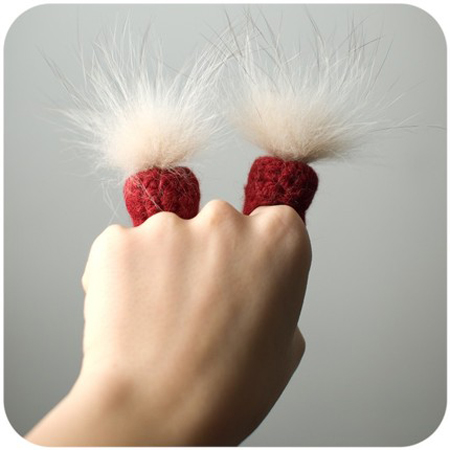 Get rid of those dull cardboard boxes packaging for your pair of shoes, and give the Sole by Cassie Pyle a warm welcome. The Sole is an eco-friendly packaging for your shoes that is made from 100% recycled materials or 100% organic cotton. In addition, the packaging has a super hip design that everyone can carry it anywhere they maybe. The sole also has a mesh material and drainage that allow the water to drain from the bag by the time that you wash them in the washing machine. This packaging allows every consumer not only help save the earth but they can now wash their shoes with comfort as well.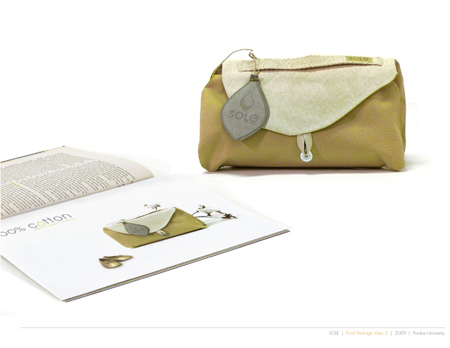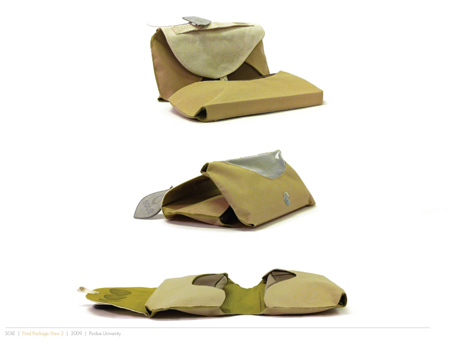 Another wonderful and great green product from Kitten Lab is now available for purchase to those who wanted to accessorize themselves in a green way. The eco fashion accessories by Kitten Lab are made by the artistic hands and from a vintage IBM Selectric typewriter balls. The balls are made of plastic that is why it is light enough to be on your ears. With this creation, there will no need for us to spend too much to be fashionably trendy, and it will dramatically reduce landfills, which is great in reducing the harm that we have for the environment.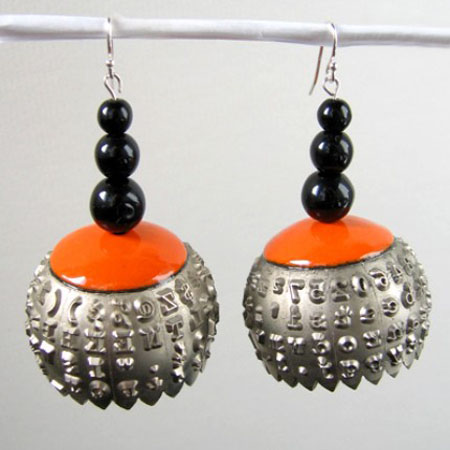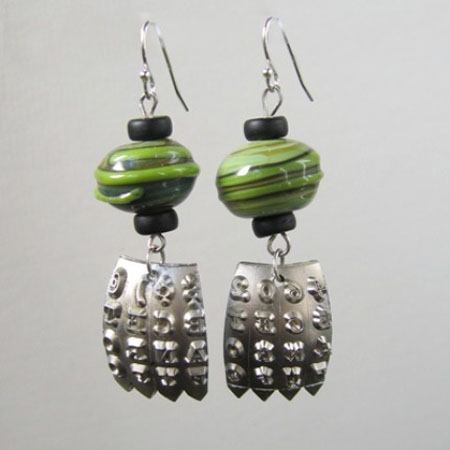 Source: Kitten Lab via Great Green Goods
A stunning amount of 40 million tons of electric waste is coming to our planet every year, most of which being precisely man-made and hard to be resolved. In such a world of over production and fast consumption, we discover order out of chaos, save beauty of the discarded. E-waste Recycle Project is a proposal from Y-TOWN to reuse abandoned electric components in a human way. Edge-cutting and attention-seeking, the useless parts of the out-dated gadgets become the strong beats of new design. The bases used are also recycled and carved out of cut-off plastic pieces.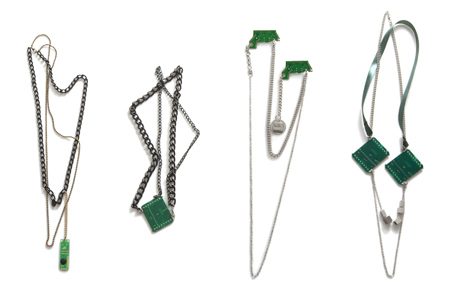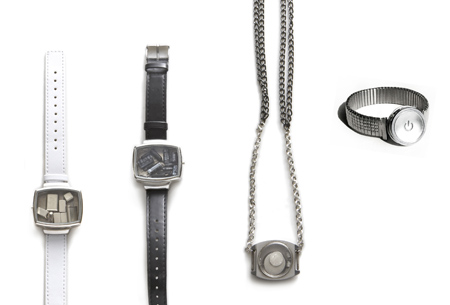 Though recyclable and green shopping bags are being introduced in many shopping stores and supermarkets, there are still some that prefer to use plastic bags that is obviously not good to the environment. Design student Amanda Mocci has come into a beautiful design that will make this environment hazard material into a much more permanent material by creating wonderful and eco-friendly products out of plastic bags called the extra baggage. Amanda heated the plastic bags using a pressing iron and sewed some nice art in it using a green thread that adds up the fancy green look of it. The products include bags, sleeves and cases.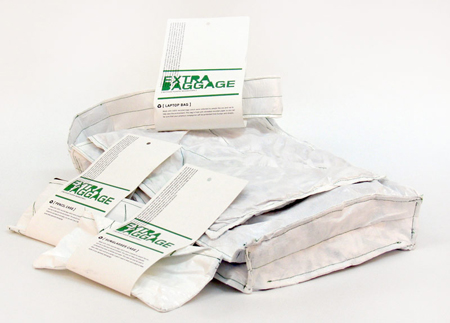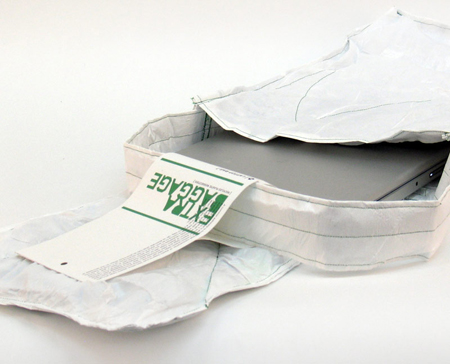 Another great creation of eco-jewelry we have right here, and this time around it is from Sandra Di Giacinto. These stylish jewelries are made of recycled materials. Inspired by the beauty of various Japanese art and adopt the pleating technique of the ancient Greece, Sandra's collections are minimal, light, durable, and brightly colored. In addition, everything in her collections are hand-made and comes in limited editions. If you are a lover of eco-designs and wanted to contribute something for the betterment of the environment, why not do it in a stylish way by patronizing eco-product like that of Sandra's eco-jewelries.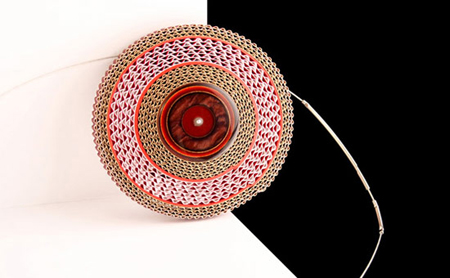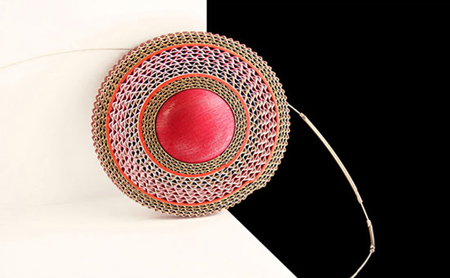 Have you ever thought of being fashionable using a piece of paper to accessorize yourself? I have not thought it myself either, but was completely convinced right now as I see this wonderful paper jewelries by Ana Hagopian. It comes in various loveable designs and all of them will surely make the ones wearing it stand out the crowd. It even comes in different flashy colors making it noticeable when in use. Stylish paper jewelries of Ana Hagopian include a necklaces, bracelets, rings, and earrings. If you want to have a unique look, let the paper jewelries do the job.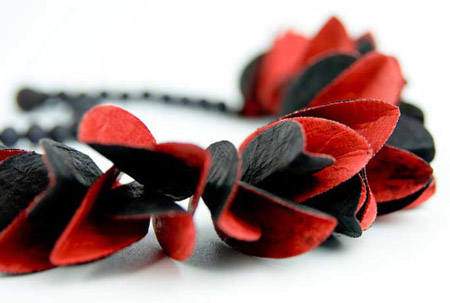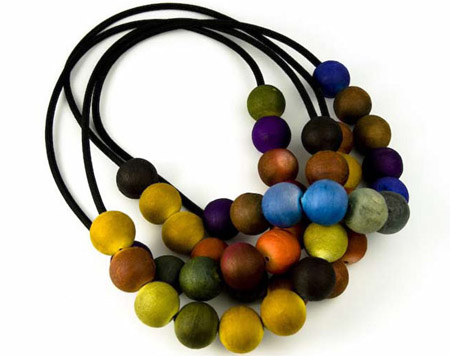 Being fashionably green is not hard anymore. With today's green designers, it will now be easier to have fashionable jewelries without harming the environment. One good example of this is the sparkly and refreshing jewelry of Kumvana Gomani. Made from reclaimed water bottles and ice cream cartons, unique jewelries are made. These jewelries can be perfect for daily use or for your casual gatherings. One more benefit that a user can get from these jewelries is its uniqueness because no one is similar from each other, and these jewelries are very affordable as compared to those made from first hand materials. Bottom Line, with the eco jewelry of Kumvana Gomani, one can have a fashionable jewelry for less without harming the environment.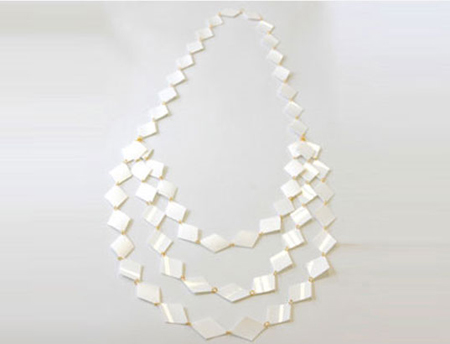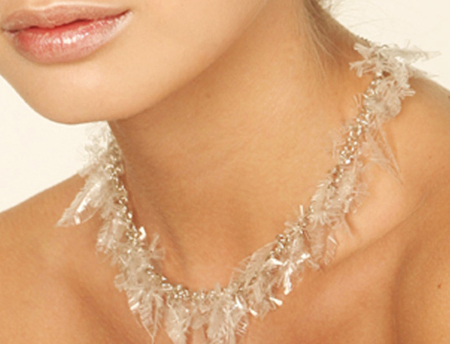 Fasten your seatbelt to keep yourself safe! This can be the common messages you will get if you are going to use a seatbelt. But today, not anymore because the then normal seatbelt is now also a hip and durable wallet to keep our money safe. This wonderful wallet from recycled seatbelt has 8 available card slots, oversized cash section, 2 spaces for receipts, elastic closure and fashionable look. This can be a perfect alternative for you expensive leather wallets. This will not only fill your fashion cravings but also will let you help save the environment as it minimizes trash of seatbelt.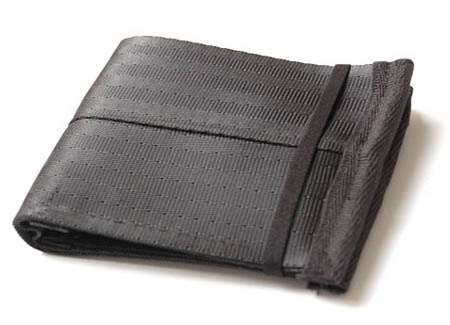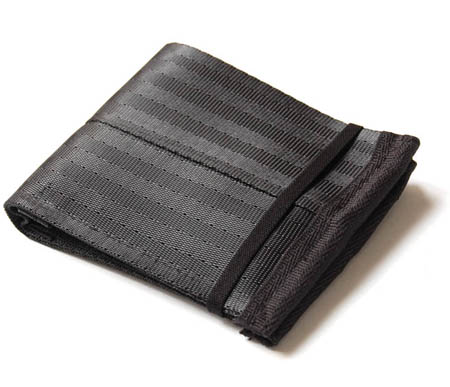 Recycle and help save the earth. Designer Clio Goldsmith gives new meaning to our supposed to be disposed off, destined to our landfills plastic bags. He uses it as the main material in creating stylish and fashionable bags called the Knomore Bags. This collection of bags features a wallet, purse, and a laptop case. Since it uses a recycled plastic, print designs varies from each other depending on the plastic print, unique text, color, and texture making it unique from each other. Looking at the photos of Knowmore bags makes me feel inspired to reuse and recycle plastic bags so that in my simple little own way, I am able to help save the environment.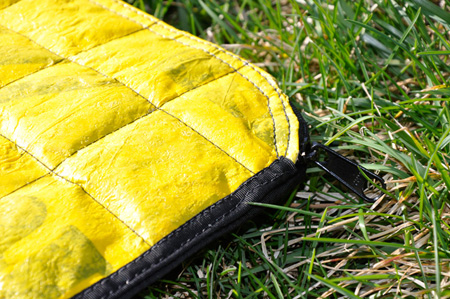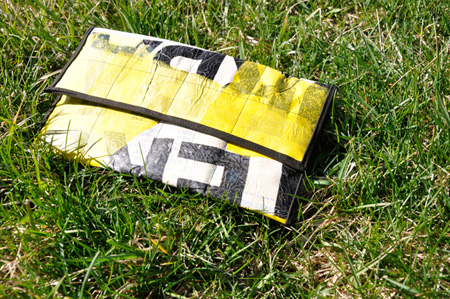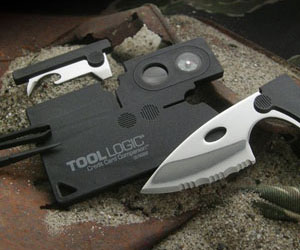 Our Recommended Partners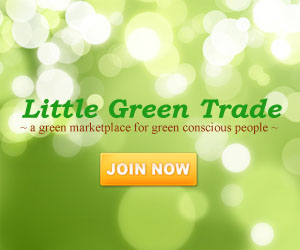 Advertise with us
Archives