Browsing articles in "Design and Concept"
Futuristic design, space saver, and earth friendly are just a few of the benefits you can get with the Peugeot 888. Designed to cater two people at a time, this car is perfect for a weekend drive to your activity place, or when just wanted to roam around the metropolis. The Peugeot 888 has the ability to shrink when needed especially in places wherein space is always a problem. In addition, the car's wheels are electric powered. Meaning it is also an eco-saver saver car, and when you ran out of battery, solar cells covered the trunk for your battery charging purposes.
Working like under a tree is cool and refreshing. This is what SO-IL wanted to achieve. With the aim of becoming more energy efficient by 2030, designing the underused rooftop with a cool landscape is on of the projects that they are developing at the moment. The company who does the job is the Garden City Roofs. They are the ones who will convert every building's underused roof into a showroom and knowledge center for green roof system, and SO-IL's part is to evaluate access, layout the roof systems and hard-scapes and design a sales-and learning center. With their Client Garden City Roofs, the project is projected to be complete on spring 2009.
The Kinderlite is a disposable campfire created by Philip John Luscombe from the Northumbria University's School of Design. Created for exhibition at the Museum of Modern Britain's (MOMB) "2050 retrospective exhibition on the years 2008-2038", the product is invented for those who know nothing about survival techniques for them to appreciate the qualities of a campfire. I myself did not know the purpose and qualities of having a campfire. This is maybe because I am not into mountain climbing and camping. However seeing this cute and maybe easy to operate campfire, I may now know the essence of having it, and will eventually learn to appreciate it.
Official Text :
The Campfire Frame and Starter Box were part of a product range developed by Kinderlite to satisfy a market desperate to experience the raw thrill of outdoor living. Living lives saturated by technology and longing for something more 'real', the young market of 2018 was eager to uptake outdoor pursuits, go on wilderness holidays and reconnect with primordial practices. Kinderlite products have ever since been helping people overcome a lack of confidence and knowledge to answer the 'call of the wild'.
From : Philip John Luscombe
Washing up the dishes in an effective way and saving water at the same time is not an easy task for everyone. We can wash the dishes effectively but can't save on water the right way and vice versa. With the want of saving from water while washing the dishes effectively, designer Toby Fox decided to design the Water Efficient Washing up Unit. This unit is definitely the answer to our problems. The unit's cleaning handle sucks up the water and heating it at the same time. While cleaning, it cleanses out the detergent in the right amount. At the end of the cleaning process, the cleansing is also complete.
M2E is planning to design an electronic device that will replace the current cell phone batteries that we are using, and this is in the form of an external charger that will generate between 300 and 700 percent more energy compared to the present kinetic energy technologies. This design of M2E is composed of a tiny coil/magnet generator. It is now combined with traditional battery storage that will capture kinetic energy. The purpose of this is to covert the daily human motion into electricity sufficient and then to a power electronic devices such as the cell phones, MP3 players, PDA's, and more.
Source : M2EPower
Eco luxury hotel in a quarry. Building a hotel in a quarry is such a great idea for an architect. Nobody wants to use areas that have been destroyed already by humans. However, the firm Atkins didn't think it this way. In fact, they positively designed the proposed Songjiang Hotel that will be placed in a 100-meter-deep quarry. Another great feature with the hotel is that it will use geothermal energy to power up its electrical supply and heating system. Aside the geothermal energy, the quarry itself is also a good source of heat control and shelter from the environment. With its waterfalls and underwater aquarium, there's no doubt that it can be the next hottest tourist destination in China.
via Architecture.sk
As the name suggests, the "Guru" which means master in Hindu's culture, is aiming to be the new tutor for the taps and fittings of the new generation. Designer Ernesto Messineo from Italy, designed the Guru. This product tends to save up water supplied in lesser quantity and without any spill out. Another feature the Guru has is its function of letting just the right amount of the water goes down from the tap, unlike the ordinary taps that let the water flows freely. If you are into water saving, have the Guru taps installed in you ordinary taps and effectively save from you monthly water bill.
Another concept of an eco friendly car is now about to hit the road. Some thinks it would be impossible to come into reality however many are excited to see it coming. Aside from in futuristic evolution of design, the Peugeot Shoo also has a solar roof to collect sun rays converting it into a useful energy for the car's use making it an eco-friendly one. With the features mentioned above, who would ever want to ignore it once starting to hit the road? The look alone is hard to ignore, what more if people will know that it is a zero-emission car.
A car for the music lover is I want to describe the 2008 Audi O concept. Aside from its elegant and fashionable look, the 2008 Audi O has a powerful sound system and an internet connection for your music downloading needs onto the car's built-in 650 GB hard drive. Another thing that music lover and partygoers will love about this car is its ability to connect with other Audi O car thru a Bluetooth system t play their favorite music over a wider range. To make it possible, one host Audi is set to be the source of music, while the others will served as speakers. Now! Isn't that nice enough?
Designed by Anatoly Shikov, Capca is a unique and fashionable eco-friendly car concept that will let you save for space and gas. With electro engines located in the back wheels, the Capca is totally equipped with sensors and panoramic views camera. In addition to that, it also has a unique auto-parking system. You can now stroll around the village or the city with its speed of 90 km/h at approximately 180 kilometers after 10 hours of full time charging from solar batteries. The Capca is good for our environment, however, 10 hours of charging for 2 hours of usage is not favorable for me. Apart from that, I find the Capca a perfect alternative.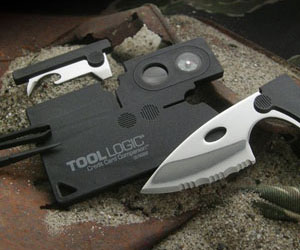 Our Recommended Partners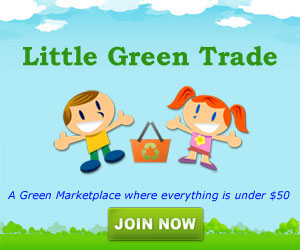 Advertise with us
Archives