Browsing articles in "Design and Concept"
Laura Sink from The Art Institute of Pittsburg has just created the innovative and conceptual product called the Nature Levo. It is a small, vertical-axis turbine with a primary purpose of catching wind from any direction. This creatively shaped stationary object can be installed to any existing structures like the telephone pole, flag pole, chimney mount, or in your usual backyard. Created for Novomer Plastic, the Natura Levo has a necessary steel bearings, adjustable cylinder mount, and small housings. This product is perfect for today's generation of learners. It will teach our young learners to be aware of the things that can help us save the earth naturally.
Laura Sink says :
Natura Levo is a small wind, vertical axis wind turbine. It is a 66″ tall turbine that contains two non-traditional blades that can catch wind from any direction. These blades are fastened within a unique steel component which also houses the tapered bearings allowing the blades to spin with little friction. The center axis is a beautifully formed stationary shape that mounts to existing architecture. The intended architecture can be anything ranging from a telephone pole, to an old chimney mount, to a flag pole in a residential back yard. Natura Levo is intended to harness energy from a renewable energy source while co-existing with its natural surroundings. Natura Levo should be so beautiful that it raises awareness of natural energy by admiration of its design.

Natura Levo is made primarily of Novomer plastic, with necessary steel bearings, adjustable cylinder mount, and small housings. The steel components are machined, and with the exception of the housings, these are standard forms. The remaining steel pieces would be machined in 3 separate entities and welded together. The axis is Novomer and injection blow molded; the blades are a bit more involved. They would be formed in 4 pieces and snapped together. The nature of the rotation would strengthen the fastened segments by using the natural force. These 4 pieces would be injection molded.
via Tuvie
A cute plant equipped with solar panels will let you recharge your appliances. During the day, the plant that is composed of module together with a jack will produce electricity through photovoltaic cells. The electricity produced will now be stored in a battery that will in turn recharge your appliances when used during the night. Since each plants module has a jack, everyone has the chance to create an infinite shape. How I wish this product is already available in our place. I will definitely buy one for me to save from my monthly electricity bill, and eventually save money from it.
Source : Vivien Muller Design
In most places, waste disposal is one of the serious problem people are facing. Countries normally do not have enough places to dispose off their garbage. However, this problem can be totally already with this new food waste processing unit called the Drog. This product can convert daily trash into compost, and eventually can be used in growing plants, and what's good about it is that, the processing only takes 45 minutes. How I wish this product would be available in our place as soon as possible, so that I will not have to dispose off my garbage to somewhere else.
Another great feature of recycling things has created another useful thing like the armed chair. Though the appearance may not be very pleasant in the eyes, the concept is good enough to appreciate. Using the ideas of people with creative minds, the bath and beyond chair is perfect for those who loves to use things from recycled materials and is not very much keen with design and appearance. I find this chair perfect for outdoor use like the patio and parks. I am sure that this one is weather resistant, meaning safe either during rainy days or during sunny days.
Source : Reddish Studio via GreenUpgrader
The O2 ticketing system makes me wonder on how it works. It's designer Gil Cocker stated that O2 is a two way ticketing system, wherein a couple of week before the main event, privileged ticket buyers are given a bag in the post filled with ingredients to grow grass. In return, it will replace the O2 exerted during the event. This one sounds to be big advantage to our air and nature. However, do not think it can immediately replace the O2 that are exerted during the events, but it is a great idea though. Buy doing this concept; we helped saved the earth while enjoying the things that we loved the most.
Futuristic design, space saver, and earth friendly are just a few of the benefits you can get with the Peugeot 888. Designed to cater two people at a time, this car is perfect for a weekend drive to your activity place, or when just wanted to roam around the metropolis. The Peugeot 888 has the ability to shrink when needed especially in places wherein space is always a problem. In addition, the car's wheels are electric powered. Meaning it is also an eco-saver saver car, and when you ran out of battery, solar cells covered the trunk for your battery charging purposes.
Working like under a tree is cool and refreshing. This is what SO-IL wanted to achieve. With the aim of becoming more energy efficient by 2030, designing the underused rooftop with a cool landscape is on of the projects that they are developing at the moment. The company who does the job is the Garden City Roofs. They are the ones who will convert every building's underused roof into a showroom and knowledge center for green roof system, and SO-IL's part is to evaluate access, layout the roof systems and hard-scapes and design a sales-and learning center. With their Client Garden City Roofs, the project is projected to be complete on spring 2009.
The Kinderlite is a disposable campfire created by Philip John Luscombe from the Northumbria University's School of Design. Created for exhibition at the Museum of Modern Britain's (MOMB) "2050 retrospective exhibition on the years 2008-2038", the product is invented for those who know nothing about survival techniques for them to appreciate the qualities of a campfire. I myself did not know the purpose and qualities of having a campfire. This is maybe because I am not into mountain climbing and camping. However seeing this cute and maybe easy to operate campfire, I may now know the essence of having it, and will eventually learn to appreciate it.
Official Text :
The Campfire Frame and Starter Box were part of a product range developed by Kinderlite to satisfy a market desperate to experience the raw thrill of outdoor living. Living lives saturated by technology and longing for something more 'real', the young market of 2018 was eager to uptake outdoor pursuits, go on wilderness holidays and reconnect with primordial practices. Kinderlite products have ever since been helping people overcome a lack of confidence and knowledge to answer the 'call of the wild'.
From : Philip John Luscombe
Washing up the dishes in an effective way and saving water at the same time is not an easy task for everyone. We can wash the dishes effectively but can't save on water the right way and vice versa. With the want of saving from water while washing the dishes effectively, designer Toby Fox decided to design the Water Efficient Washing up Unit. This unit is definitely the answer to our problems. The unit's cleaning handle sucks up the water and heating it at the same time. While cleaning, it cleanses out the detergent in the right amount. At the end of the cleaning process, the cleansing is also complete.
M2E is planning to design an electronic device that will replace the current cell phone batteries that we are using, and this is in the form of an external charger that will generate between 300 and 700 percent more energy compared to the present kinetic energy technologies. This design of M2E is composed of a tiny coil/magnet generator. It is now combined with traditional battery storage that will capture kinetic energy. The purpose of this is to covert the daily human motion into electricity sufficient and then to a power electronic devices such as the cell phones, MP3 players, PDA's, and more.
Source : M2EPower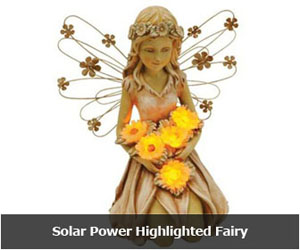 Our Recommended Partners
Advertise with us
Archives