Browsing articles in "Design and Concept"
A car for the music lover is I want to describe the 2008 Audi O concept. Aside from its elegant and fashionable look, the 2008 Audi O has a powerful sound system and an internet connection for your music downloading needs onto the car's built-in 650 GB hard drive. Another thing that music lover and partygoers will love about this car is its ability to connect with other Audi O car thru a Bluetooth system t play their favorite music over a wider range. To make it possible, one host Audi is set to be the source of music, while the others will served as speakers. Now! Isn't that nice enough?
Designed by Anatoly Shikov, Capca is a unique and fashionable eco-friendly car concept that will let you save for space and gas. With electro engines located in the back wheels, the Capca is totally equipped with sensors and panoramic views camera. In addition to that, it also has a unique auto-parking system. You can now stroll around the village or the city with its speed of 90 km/h at approximately 180 kilometers after 10 hours of full time charging from solar batteries. The Capca is good for our environment, however, 10 hours of charging for 2 hours of usage is not favorable for me. Apart from that, I find the Capca a perfect alternative.
As part of Siemens's aim to produce an eco-friendly cordless telephone designs, designers from Formwelt Studio has created the Gigaset Eco Visions, Leaf, and Solar designs that are made of recyclable raw materials, like the eco –plastic and liquid wood. These phones are using solar energy as their source of power. The Leaf model has a unique green design reminiscent to a leaf during spring. On the other hand, the Solar model uses all-over solar cells to sustain its energy supply. These models from Siemens really will answer our current issue with global warming and all the stuff. I will definitely purchase one for me when these products will be available in the market.
Being earth friendly, fashionable, practical and economical all at the same time is what the Nissan Mori can bring. It is an electronic scooter design for people of various built. The scooter, designed by Shane Crozier, can adjust to suit every rider it has. Maintenance will never be a problem with the Nissan Mori because it is being taken cared of by an on-board computer. With the Nissan Mori, you cannot just save on your gas but the earth as well. Hope this will be available soon in our market, for I would definitely love to own one. It will also save me from the heavy traffic during rush hours.
Most of the cities today are requiring every household to classify their wastes accordingly. Wastes are categorized as biodegradable and non-biodegradable. Some categorized it as toxic and non-toxic, while other categorized it as wet and dry. Categorizing wastes may require every household to have various containers for each category, and it takes a lot of space in your kitchen. The Household Recycling System will now eliminate this kind of problem in every home's kitchen. A product has a sleek and elegant design, yet has the ability of accommodating wastes of various classifications. It will not just add some beauty in your kitchen, but also will save from space and categorized your wastes accordingly as well.
How is it going to have a unique phone in your home with the same function as your regular phones? The FuChat is what I am talking about. It is an eco-friendly phone made of biodegradable plastic and aluminum for the inner frame, for added durability. This phone can sense somebody's feeling by changing its display, text, sound, lights, and color of the phone, when the phone detects some change of emotion or body temperature of the user. This phone is perfect for people that need to have some anger management. The FuChat, designed by D-Link, will help them remind of how they are feeling today thru the phone appearance and display. The FuChat can receive and makes call like the ordinary normal phones. Isn't it amazing to have a phone that will tell you how you feel today?
Something is coming soon to blow your minds. It is none other than Honda OSM (Open Study Model). This is a 2-seater convertible sports car concept which was introduced in 2008 British Motor Show, London. This hybrid concept car is designed by Offenbach, Germany with light weight, low emission and eco-friendly performance features. You will find it simple and clean concept with pearlescent white exterior finish. One similarity that you will find with your current Honda model is the digital dash. Nothing else can offer you such an amazing shaped vehicle than Honda.
As time goes by, more and more people have the ability to buy their own cars, which lead the air pollution and lack of parking space. Designer Bailey came into an eco-friendly car concept called the BRB Evolution, a hybrid car that runs both with electricity and with hydrogen. What is nicer about this car is that, it can be folded up to 50 percent of its original size. Sound amazing but it is true. This concept from Bailey, will surely answers our problems in parking space.
In addition to those helpful features of the BRB Evolution, it also has a sleek design that will surely catch everybody's eyes. Very sporty and elegant, I can't wait to own one.
How nice to know that RCA now unveils their sleek sustainable concept cars. Made entirely of aerodynamic glass, these cars are envisioned to answer the emission and energy efficiency issues that we have at the moment. They also have a concept that imitate a motorcycle and a sidecar with a split chassis and is called the red rocket-car. All of the Royal College of Art car concepts have energy efficient engines, ultra lightweight materials and driverless navigation systems. These car concepts are truly one of a kind. How I wish these cars will be available soon in the market. And for sure every would love to own one.
Proxima will definitely be the answer for the growing rate of motorcycle incidents. A concept by Alvino Design, the Proxima is a two-seater hybrid vehicle with a car view in front and a motorcycle look at the rear. This unique concept from Alvino gives its rider a chance to enjoy the two-wheel feel of a motorcycle while keeping them safe and comfortable as if they are in a four-wheel vehicle. When driving a Proxima, safety gear like motor helmets will not be needed anymore, because riders in a Proxima are all in-tucked with a fully enclosed cabin as if they are inside a car. Now who would say that a car and a bike could not be enjoyed together in one?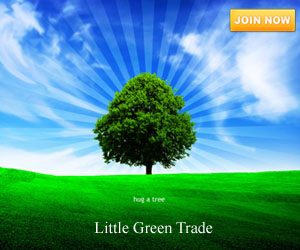 Our Recommended Partners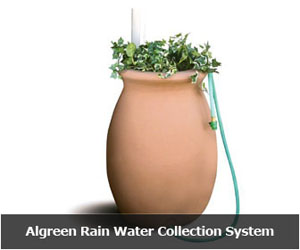 Advertise with us
Archives
Social Networks