Browsing articles in "Design and Concept"
Home appliances easily gets outdated because of the fast updates made by manufacturers but if you have purchased a Functional Window Type AC, you definitely will not feel the rush of updating your appliances particularly your air conditioning unit too soon. Stephen Reon Francisco from Pasig, Philippines designs this eco-friendly window type AC unit. It comes with a casing that you can also use as you sketch pad or white board.
Soaring high requires ample supply of gas but not anymore when Flying Bike Concept will come into fruition. As its name suggests, the concept allows the users to set it in bicycle mode and air-cushion vehicle mode. With a total performance of 50 kW, the bike has 4 main motors of 10kW placed in opposite with each other at the front and back part of the bike. It also has 3 stabilization motors of 3.5 kW placed on the revolving consoles located at the sides of the bike.
Building an eco-friendly structure is extremely beneficial both to all mankind as well as the environment and so Victor Vetterlein created his W-pod Writers Pod Concept. The pod will be built in different location on a private property near Aspen, Colorado USA. However, Victor's client is a writer that wants the studio designed to be movable by truck or helicopter to various locations for writing inspiration purposes. For the said purpose, the write's pod is designed in accordance to public roadway restrictions, which is a maximum of 8 feet in width and 6 feet in height. The pod needs not to have running water supply as well as bathroom since all of its potential locations are within walking distance to residential structures. However, the post will have the desired amount of electricity supply and because locations are prone to heavy winter snow, the pod has the separate six feet high base frame and a detachable staircase.
Renault Sand Jumper concept car would be the perfect transportation while driving on the beach. It's an electric car that takes advantage of the sun energy to recharge its onboard batteries using nano solar paint. Not only that, this concept car interior is also constructed from recycled PET bottles and other recycled or recyclable materials.
Cruise around at the beach and recharge the onboard batteries of Renault Sand Jumper in just over 8 hours at night. Designed by Luis Pedro Fonseca, this vehicle also features the quick charging mechanism to enable you recharge the battery in just 90 minutes.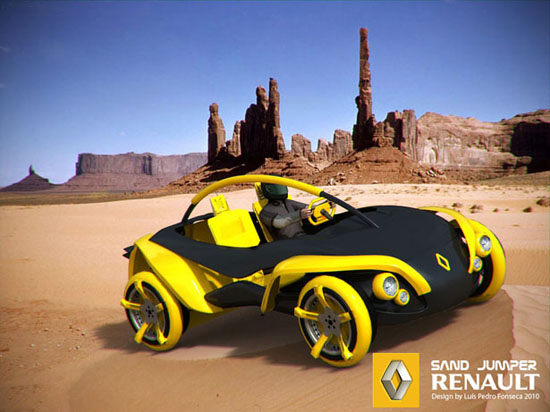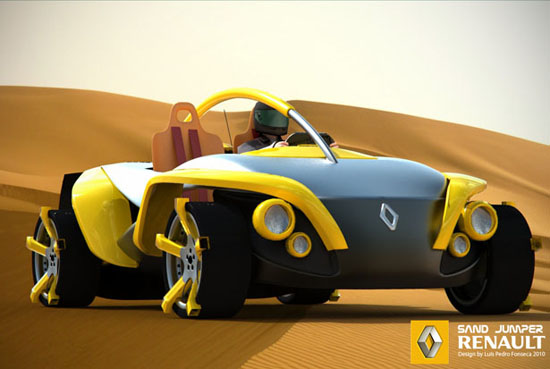 A desk lamp is one of the most important things we must have when working for illumination purposes and Free Power Solar Powered LED Desk Lamp by Victor Vetterlein will not only give us enough illumination but also will let us help save the environment. As its name suggests, the desk lamp uses LED lighting technology, which is known to be a huge energy saver. In addition, the desk lamp is also a solar powered one, so you never have to worry about your electricity bill.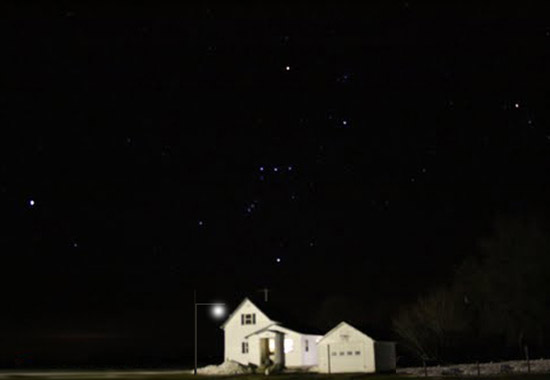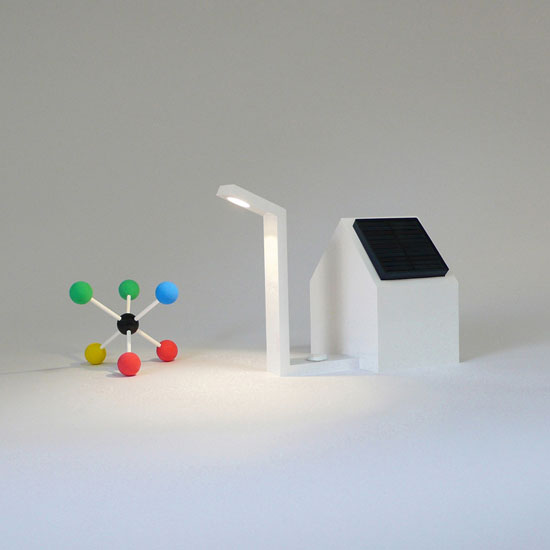 Eco E-Trike is a concept vehicle submission from Stephen Reon Francisco. It offers sustainable technological solution in beautiful modern design to answer the need of eco-friendly mobility in our society. The industrial designer spent so much time to do some researchers to come up with a dynamic and powerful shape of Eco E-Trike.
As you can see the final result features the expression of passion, dynamic performance and novelty. The materials chosen, structure, coloring and modern design suggest a clean and efficient vehicle that enables individual to move with ease through urban city traffic.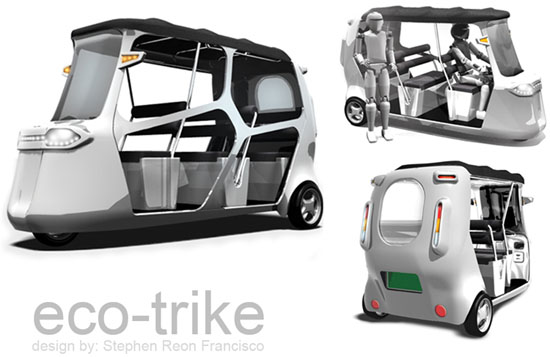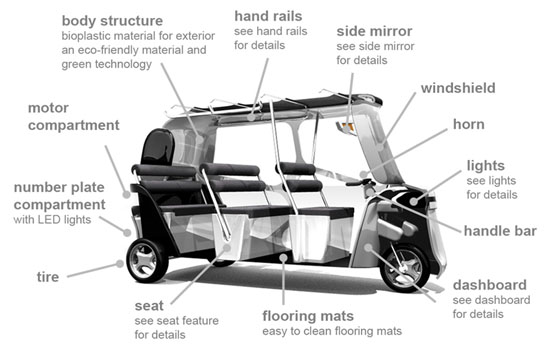 Green architecture is growing and many architects including the Y Design, who is at present designing the Unit Fusion High-rise Residential Building Concept, embracing this practice to give their fair share of saving the environment. The said eco-friendly building concept will be built in Hong Kong and will feature 75 floors of studio, 1, 2, and 3 BR units. The building is a pre-fabricated type, therefore, we can expect a less carbon footprints during construction. The exterior finish of the building will also be made of pre-fabricated steel panels and glass panels.
Unit Fusion Features
Like any other residential units, the Unit Fusion will also present all essential features like the kitchen, bathroom or powder room, closet, balcony, and entry or façade. Each unit is modularized to allow its occupants to configure or arrange the unit according to their need. Each unit of the Unit Fusion will have a life cycle of 30 years and will be under maintenance every five years to ensure the high quality living condition it can provide to its residents.
Volvo Car Corporation will present the Volvo XC60 Plug-in Hybrid Concept Car at the 2012 North American International Auto Car Show in Detroit. Being a hybrid car, it is expected to be economical but with a powerful high-performance and has an excellent design. Deciding which power to use is dead easy for the user because, with just a touch of a button, user can choose between high-performance gasoline engine and the electric powered motor.
As an economical and high-performance car rolled into one, the Volvo XC60 Plug-in Hybrid Concept Car will let you make green progress while on the road without compromising any of the properties a luxury car owner has to enjoy.
It would be amazing when design landscape that not only beautiful but also edible, which is true in the case of the Veggie Patch Edible Landscape. This edible landscape will provide enough vegetables for people living in rural areas who think that they do not have any chance at all to enjoy fresh produce.
Organic foods like what the Pop-up farm concept in Brooklyn can soon produce do not come cheap, making it hard for low-income family to eat healthy.
Our Recommended Partners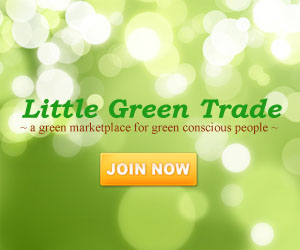 Advertise with us
Archives