Browsing articles in "Design and Concept"
Green Penthouse project has been designed as part of New Vision of the Loft design competition, organized by Fakro in cooperation with the international magazine for architects A10. This green project provides a new solution for a limited living space, especially in the middle of urban environment. It takes advantage of forgotten roofs which can be re-adapted to create a comfortable living space. This design proposal uses tilted windows to form a perfect circle, providing a 360-degree view upon the city. These windows are connected by a gently curved green roof. This roof is not just function as protection, it also absorbs rainwater, giving insulation for the apartment as well as reducing overall urban air temperature, it can be a great habitat for wild birds in the city.
This penthouse is composed of pre-fabricated concrete slab, waterproofing membrane, drainage layer, growing medium, living plants, and smart self-irrigation system. Inside, there's enough space for 3 different areas: relax, eat, and sleep. There are diving walls that can be used to separate the room such as storage, restroom, kitchen, or shafts. Dwellers can access this penthouse using the extension of the core from pre-existing building.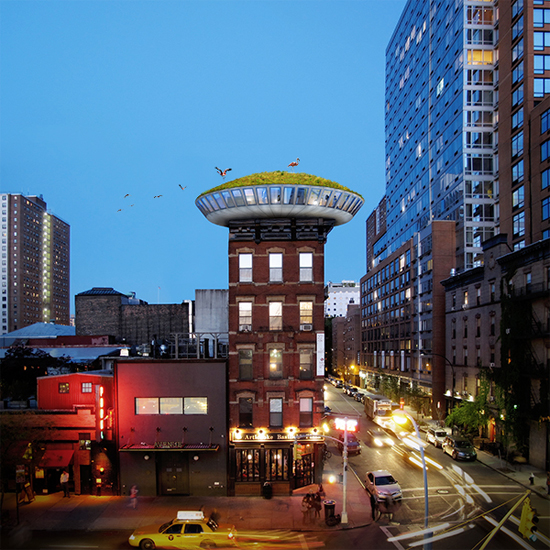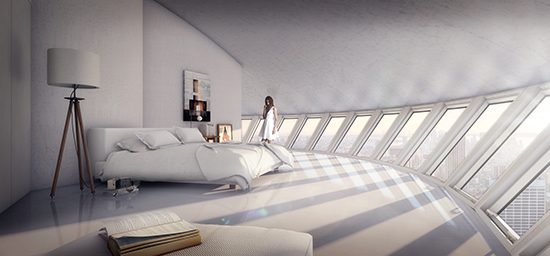 Designed by Jude D'Souza, Walkabike is a concept bicycle for urban commuter. It's lightweight, foldable bike that simulates natural motion of human foot when walking, thanks to an elliptical motion of the main crank. Just like an elliptical bike, it offers a form of mobility which is natural to us and it doesn't require specialized clothing.
Walkabike features an instant start as it takes advantage of the weight of its rider to case the main crank to slide. The elliptical motion powers larger rear wheel of this bike through an internal gear drive. This mechanism allows for easy and simple service.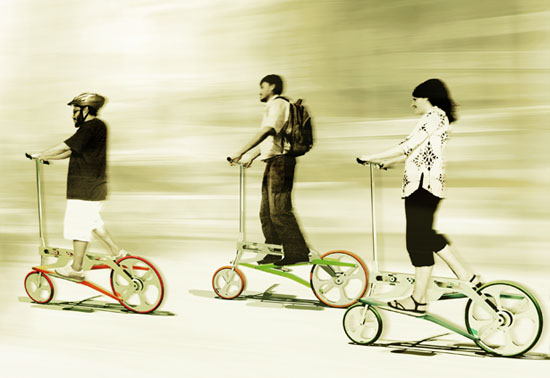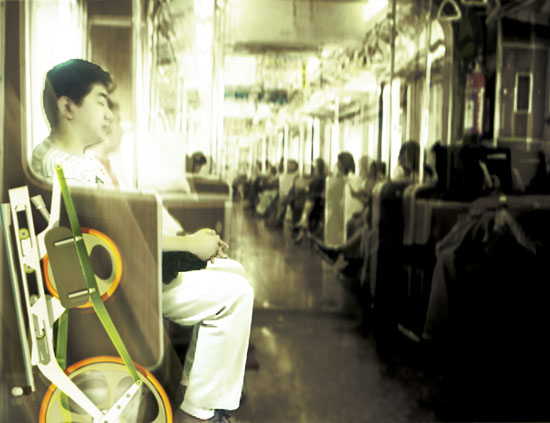 GreenChamp Bikes, a new and dynamic start-up, makes balance bikes for children from as young as 18+ months to 5 years, out of bamboo! GreenChamp Bikes came about because of the founders' belief that children's toys should be made from eco-friendly, sustainable materials, to encourage parents to educate their children on the environment from a young age, in the hope that this will go a long way in providing them with a greener future. Besides its eco-friendliness, GreenChamp Bikes are lightweight and super durable, ensuring easy manoeuvring for young kids who are learning to ride a bike.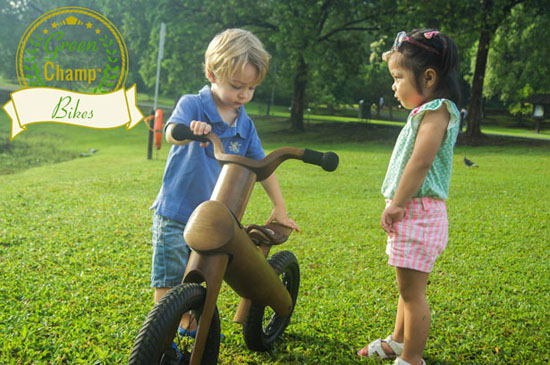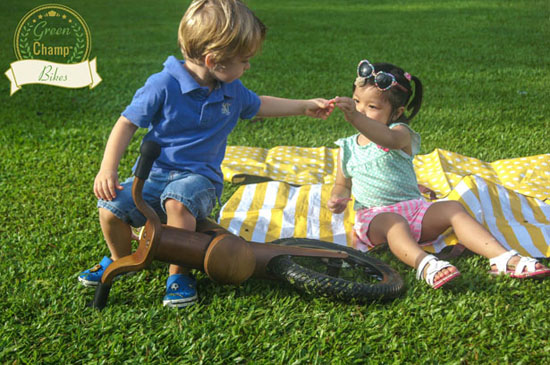 Plastex#9 is an environmentally friendly handmade fabric which can be transformed into different objects. This project started in order to reduce major problem that Egypt currently has, waste. The design company has done great research to find out that reusing is actually much better than recycling, it helps to save a lot of resources. For this project, the company chose to re-use plastic bags, also, this material is the second most discarded product in the country and is not collected for recycling.
All these plastic bags are collected, sterilized, and cut into different thin stripes which later are interwoven on a handloom, creating strong and durable fabric that tolerates sun rays. This project aims to raise environmental awareness and what can we do to help, reviving the weaving craft also empowers local communities. Thanks to Egyptian craftsmen, the weaving industry can start the production process, any other highly technology machinery are avoided to ensure a simple sustainable process in the making of each product.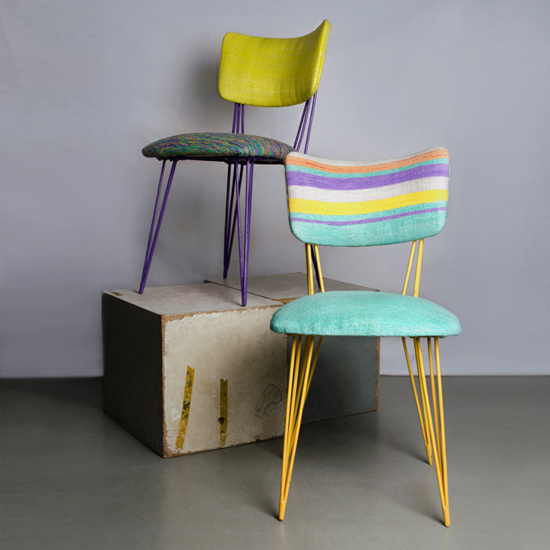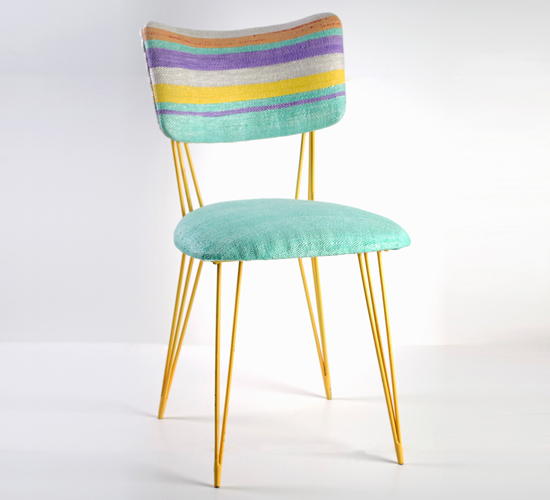 Made of compressed wood pulp and 100-percent recyclable material, YoYo bench is a weather resistant and eco-friendly bench. The name itself describes Yo Yo call which in this generation promotes individually, a creative abbreviation of the word YOU. This bench is shaped by unique form of the letters: Y O Y O, it's a homage to our youth culture through modern salute of teenagers. It kinds of remind me "Breaking Bad" where the world "Yo" is used almost in every Jesse's sentences. This bench aims to open a dialogue through expression and communication.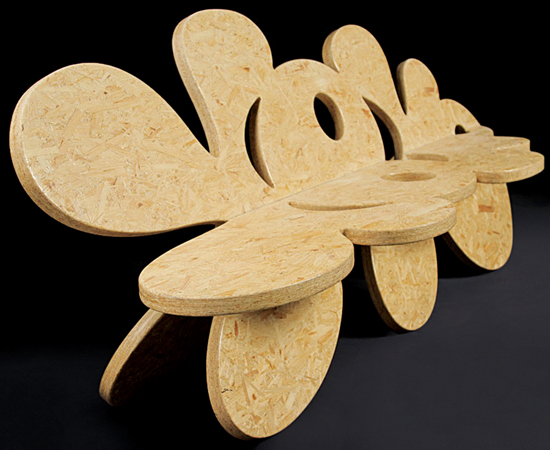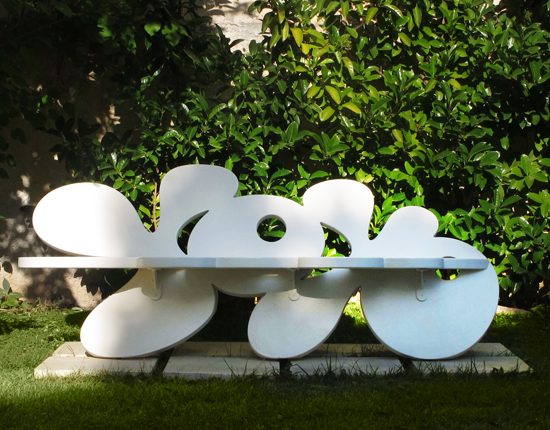 Planet Without "E", this is a project from Yu Hiraoka, a Milan based product designer, that was born out of the interest in green and sustainable products for your home. It's a set of mini planter that you can place anywhere in the house, if you have small space, you can break down the parts and play around to construct and build smaller unit. There's a transparent bowl with diameter of 80mm and height of 42mm while the frame dimensions are 80mm (W) x 62mm (H) x 80mm (D). It's a minimalist, modular product, just in case, you want to place something green in your house, you might want to check this product.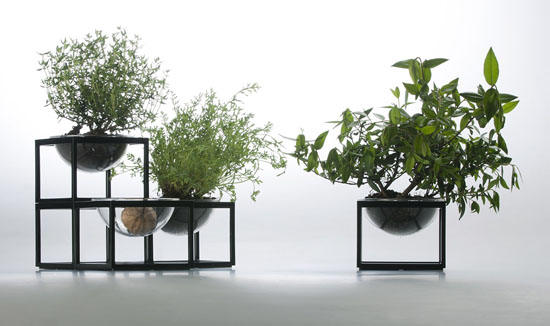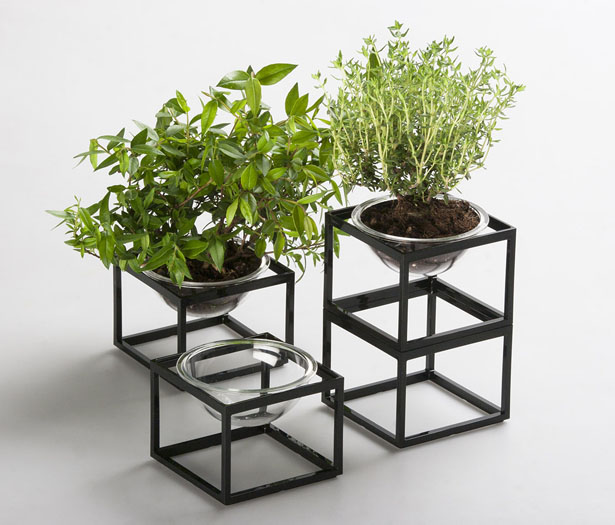 Work from his home studio, Neil Macqueen, an industrial designer, has come up with beautiful, modern furniture called Bolla Wine Rack. Inspired by the champagne bubbles, Bolla features playful approach to keeping your bottled goods. Not only wine bottles, you can actually keep up to 11 any standard bottles (120mm diameter) with this rack, it looks gorgeous in your kitchen as well. Bolla is constructed from a single repeating profile of 6mm poplar plywood, it has 3 pine support rods which are spaced using washers cut out from the negative space removed for the bottles. It's very sturdy, the whole structure is put into compression by screwing 2 end plates together, as you can tell, it's simple yet effective method to wine racks assembly.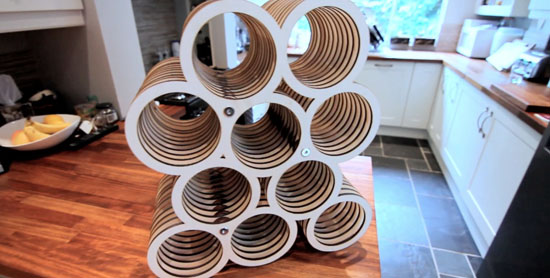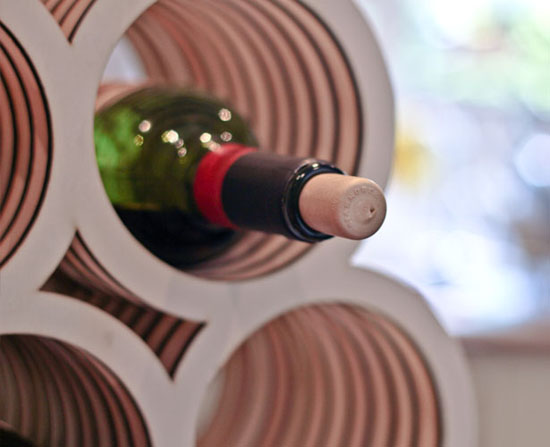 When it comes to eco-friendly designs, Japanese designer Yu Hiraoka always have something to share and this time, it is the eco-friendly Express Sea Bus designed for the residents of the islands and tourists in Okinawa, Japan. The sea bus is an electric type of vehicle producing little to zero carbon emission, which is very favorable to the environment. As an electric vehicle, the sea bus is powered by solar panels mounted on its roof along with a pack of li-ion batteries, another eco-friendly feature of the bus that you and the rest of environmentalists will surely love.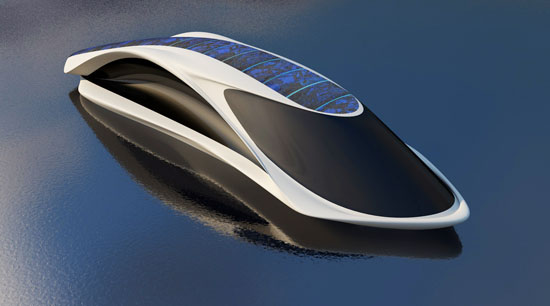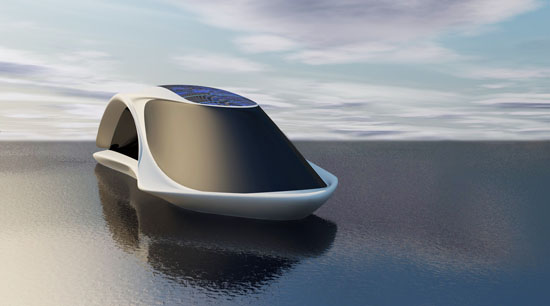 With today's busy lifestyle we have, a fast and almost instant process is all we want and that seems like easy to achieve with JACKCARD. JACKCARD will soon replace ATM cards, credit cards, government IDs, health cards, and more. People will soon use this modern day card, as it will help simplify the steps in processing things like hospital bills, school records, bank, corporate, and government transactions.
Other than the excellent function, the card is also easy and fashionable for daily use. One can wear it along with an ID necklace or sling or have it on one's wrist upon entering various premises and events like school, tradeshows, office and the likes.
With the function it can give, JACKCARD can be considered as someone's extension of his or her life. The card allows you to enjoy as many banks as you like without worrying your bank details. This definitely gives you the ultimate identity that you need as well as the convenience and accessibility to all your personal accounts.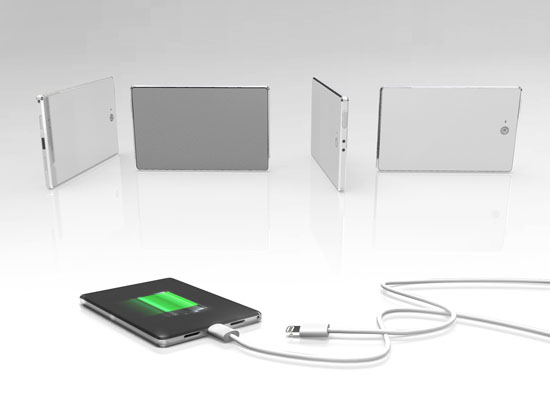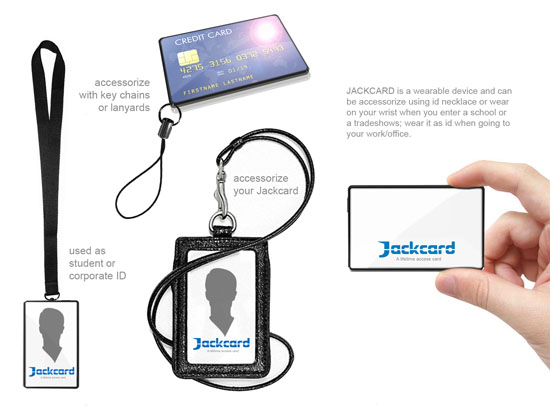 MODGET is an urban driverless EV car for two people. Designed by Yu Hiraoka, its name comes from the mix of "mobile" and "gadget" because this designer proposes this car as a mobile gadget that the users ride it in a more casual and relaxing way than other cars. For that reason, this concept car boasts cute shape as well as style. For the interior, there are the navigation touch panel and the twin lever steering for driving.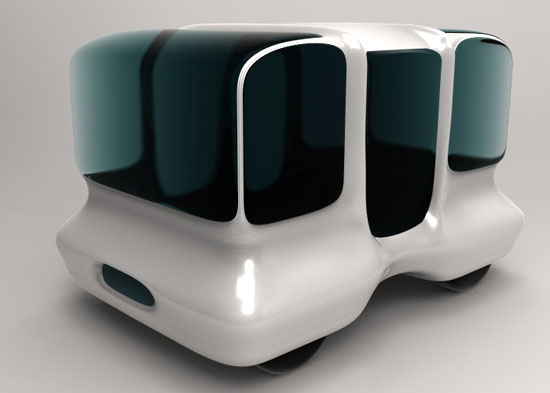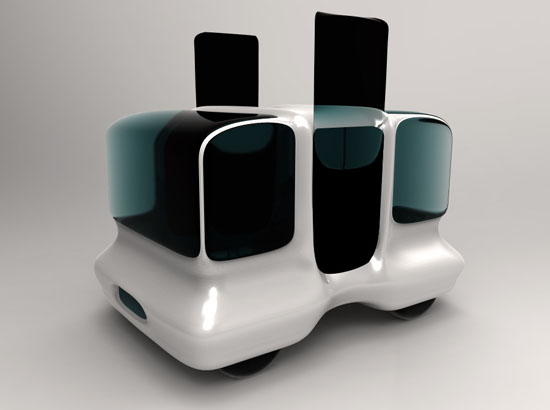 Our Recommended Partners
Advertise with us
Archives