Browsing articles in "Design and Concept"
The use of solar energy is the most popular way in keeping the environment safe making it more and more designers are into designing concepts that make use of solar energy like Mitch Cook who is responsible for the Project Solar House. As the name suggests, the Project Solar House has a façade of solar panels and are the ones responsible in collecting solar energy for the house's electricity need. In addition, the solar panels give a solid look to the house giving it a unique and sturdy look as compared to those that has bricks, tiles, or glass facades, which are already commonly used by many.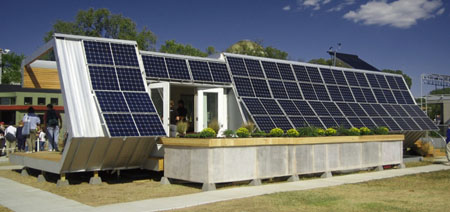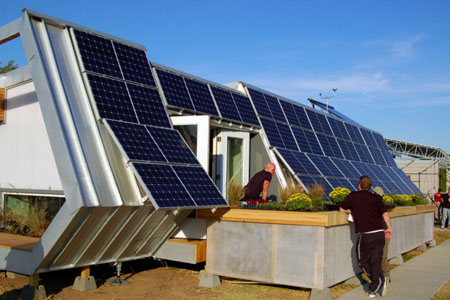 Clean water scarcity is a problem in many countries, which tend people to buy and patronize those bottled waters that are of course uses huge amount of energy to complete the process. Because of this, Korean designer Jang Wooseok comes up with an idea and designed Bisynk.

From: Jang Wooseok
Some nations enjoy their abundant water, some nations are being threatened their survival by water shortage. Some African girls have a long trek to get water every day, while some people only use their fingers to turn the tap on. Do you think it is unfair? If so, let us put up with a little of labor to get water from now. You can see this sink does not have any lever, but a bicycle pedal. The rule is simple. You work a pedal, and then you can get water.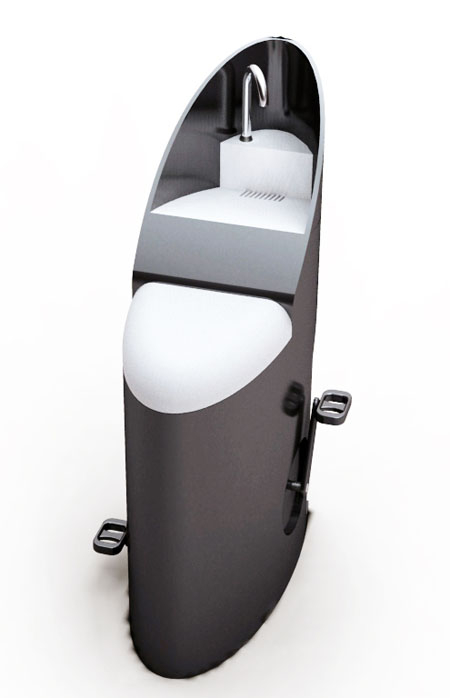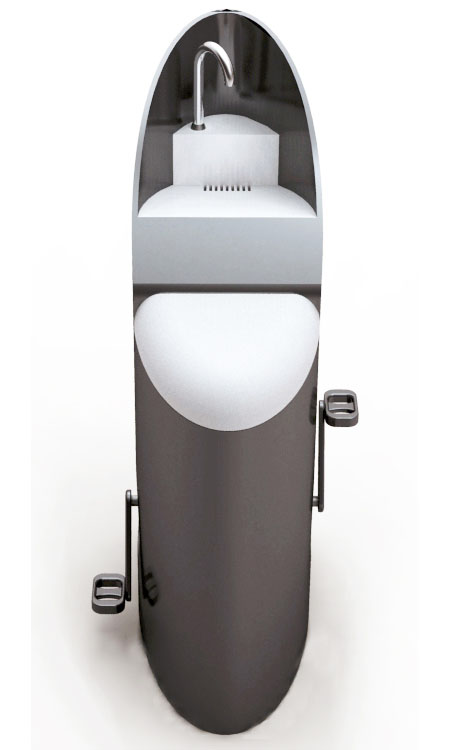 All we know about shoes is that, these are the one responsible in protecting our feet from possible harm as we walk or run. However, the Hanguenda is different from any other shoes that we know. This one of a king shoe-like wooden item protects not our feet but the environment, as it is a solar powered light. Mimics the looks of your shoes or wooden shoe pattern, the Hanguenado also have the shoelaces, which serves as the lights' hanging aid. Aside from being solar powered, these lamps are also built using locally sourced wood, waterbased adhesives, finished with waterbased finish and uses LED lighting technology.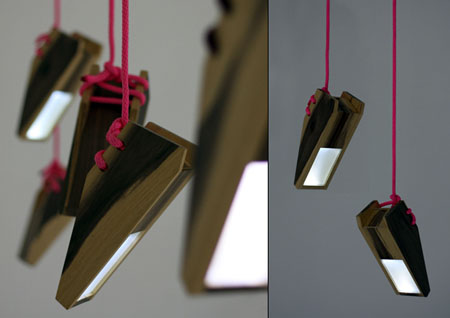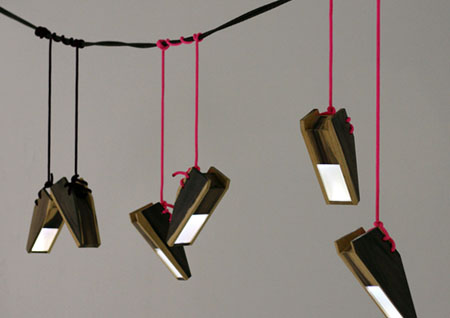 Via: Yanko Design
Living the green life can be boring especially if we only know the old-fashioned way and classic designs. It is so nice to see designs that bring color to our sustainable living like the eco-bin. Designed by Aditya Malaker of New Delhi, India, the Eco-bin comes with a colorful lid according to the trash type. Yellow will be for paper waste, green for organic, and red for the recyclable ones. In this way, segregating waste will be fun and excitingly easy. In addition to the colors, you can also see images representing the type of waste on top of each bin, which adds up to the beauty of the bin.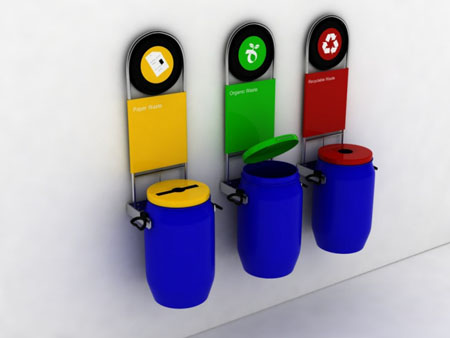 Source: Aditya Malaker
When talking about eco-friendly vehicle, hydrogen powered ones are known already followed by solar powered ones. However, have you ever heard of a wind powered vehicle already? Well, designer Nathan Hintz have a wind powered vehicle concept called WindJet. As the name suggests, the bright yellow super green car concept will use low drag turbines for its batteries to be recharged while in motion. This can be an amazing concept when it comes to fuel efficiency. However, I find its rear appearance pretty disturbing and maybe weird. Overall, the car concept looks great and its fuel efficient. Great enough for a polluted world we have today.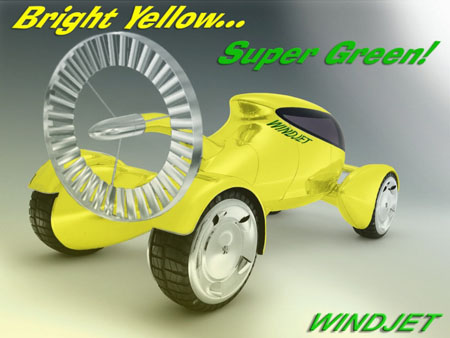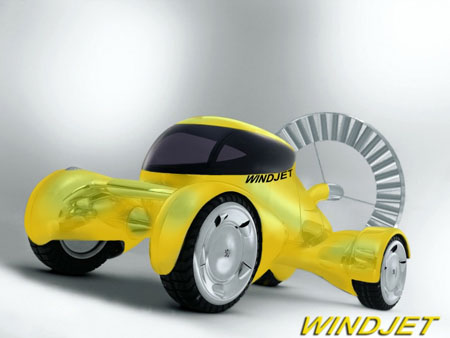 We love coffee and we get ourselves a dose or two everyday just to keep us rejuvenated and revitalized. However, have we ever thought of sipping our favorite coffee with care to the environment? The EcoCoffee coffee maker is eco-friendly enough to help you drink your favorite coffee with care to the environment. The process of brewing your coffee with EcoCoffee offers a huge energy savings, as instead of a heater to warm plates, all you have to do is to microwave a jug of water and filter it through your coffee ground straight to your coffee cup. In addition, this coffeemaker contains no electronic parts, no toxic materials, easy to assemble, and fully recyclable.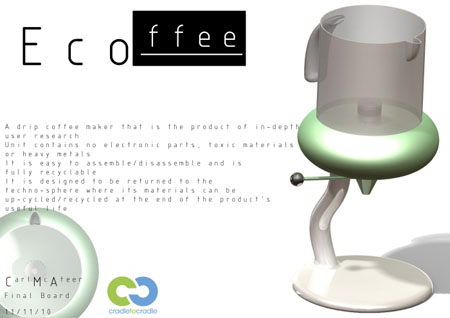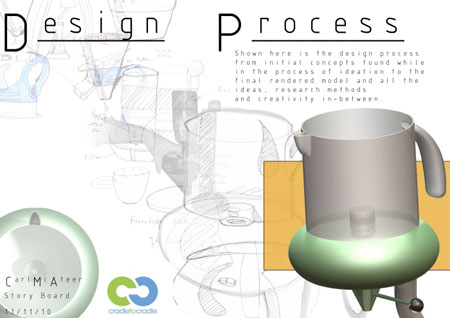 No matter how small is the eco-energy a person can generate, it will be of great help in saving the environment and keeping it a clean and safe world to live. The Hybrid Home Generator concept design by Sun-J Vang is a great eco-energy generator to use at home if you want to do something to help save the environment. It has the ability to collect both wind and solar power and has the ability to power up your small home appliances and personal gadgets. The Hybrid Home Generator has the Hybrid Home Generator has the USB/DC Hub where you can plug in your devices to use.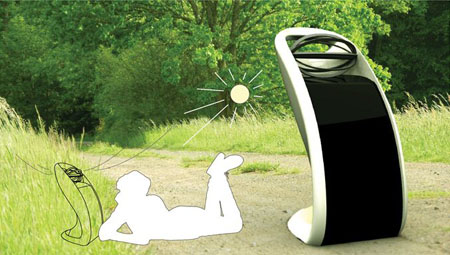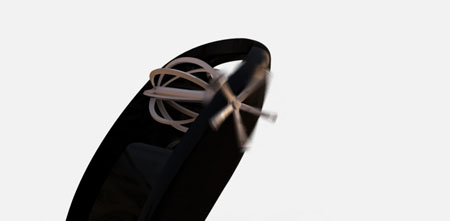 Driving while saving mother earth, isn't it a good aim to achieve? Green car technology is now constantly growing. If you were to observe of the design, they evolve each day from the weirdest design to now an elegant and stylish one. The Shift Concept car from Dacia is not only stylish and elegant. This head turning car concept is eco-friendly as well, as it is to be powered by Lithium-ion batteries. This only means that, the Shift Car Concept will be producing zero carbon emission, thus zero harm for the environment. For sure many will be waiting for the production of this car concept because it does not look great on the road, driving this car would be less guilt to the environment as well.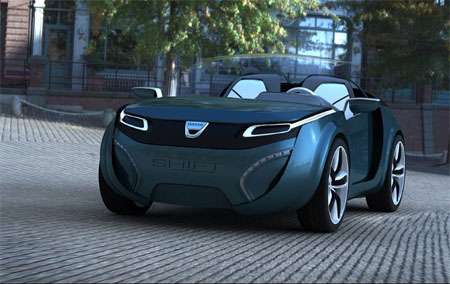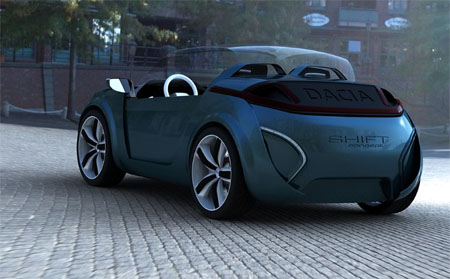 Off-road driving is now becoming a popular hobby to many of the hobbyist worldwide. This only means that more and more carbon footprints are being contributed to our environment, which obviously will harm mother earth and us in the near future. However, the CD2 Grasshopper will soon eliminate this negative effect off-road car can create. Designed by industrial designer Vil Tsimenzin, the CD2 Grasshopper is an off and on-road vehicle that runs using an electric motor. The motor is powered by a rechargeable battery, which on the other hand can be recharged either from a 110V outlet or through a solar or thermal collecting pipe system. Users will definitely have an enjoyable ride as it hit the top speed of 40-45 mph in an approximately 1.25 hours of non-stop driving in a single charge. One more exciting feature that the CD2 grasshopper has and which I am sure that you will agree is its ability to change its color as a power status indicator.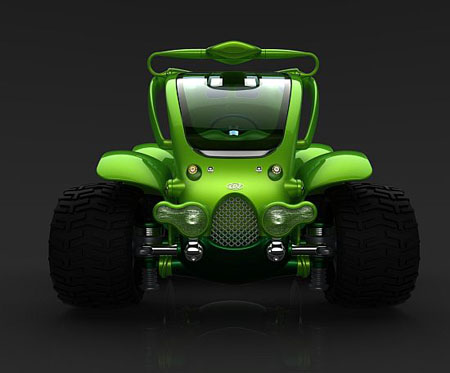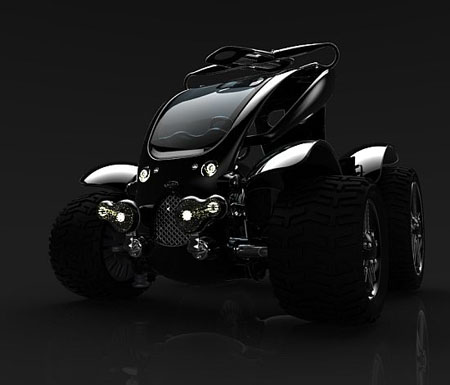 Living the green life can be made possible in so many ways. With the numerous designers who are into green design today, living sustainably becomes easier each day. Laurent Guillaume is just a few of the designers who aimed to help save the environment through their designs and the INFI Concept is just one of the sustainable designs that Guillaume has. This concept is a sustainable shelter designed for an urban environment. The shelter has numerous green features including the use of solar energy to let the LED lighting system work. It also uses a recycled aluminum for its metallic structure and uses a composite fabric for its canopy.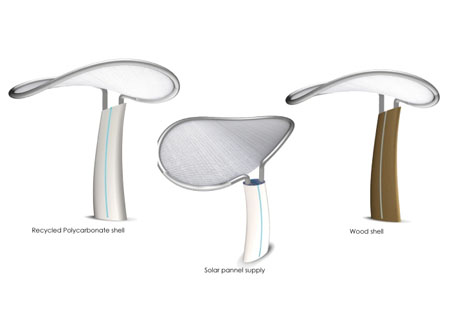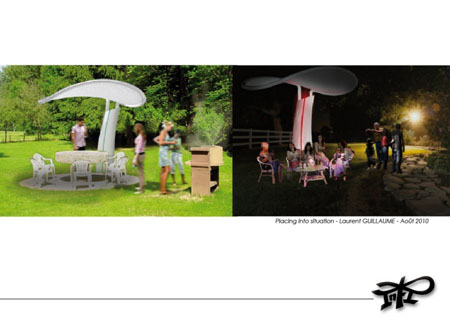 Our Recommended Partners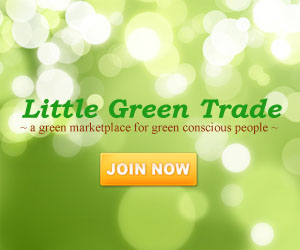 Advertise with us
Archives