Browsing articles in "Cars and Transportation"
As we tour around an amusement park, we normally see those gas powered trams transporting tourists and visitors from one part of the park to another. In one of the amusement parks in Seoul, Korea, a tram transports tourists in an eco-friendly way using the strips attached on the road. The quirky tram called OLEV of Online Electric Vehicle will then pass through the blue line seem on the road, wherein underneath this line is a power strip responsible in charging the tram wile in motion. The energy collected from the power strip will be stored for battery storage or will be used to keep the tram going.
Biking alone is a clean act for the environment. It produces zero carbon emission and thus promotes clean air. However, we can do cycling in a cleaner and greener way with the help of the Black Walnut bike frame, fork, and stem. As the name suggests, the black walnut is obviously made of wood, a material that easily decompose, thus will not harm the environment. We just hope that these black walnuts are sustainably harvested and are FSC approved. In this way, we can keep the air clean at all times while preserving our forests and keeping it last a lifetime.
I was surprised seeing designs that aims to care not only for the environment but also to the people itself. The E1 Ecodrive is just one of it. With its name suggests, the E1 Ecodrive is a sustainable Taxi where people who are physically challenged were able to drive. It is also designed to be eco-efficient and thus, good to the environment. Designed by Jose Rivera, Jaime Moreno, Oscar Luna, Oscar Jimenez, and Juan Aguilar, the E1 Ecodrive will not only give life to our destroyed environment but also to our almost hopeless physically ill and challenged brothers and sisters across the globe.
Whether you are a hobby biker or one of those who want to help save the environment, the Bambike is just perfect for all reasons. As its name suggests, the Bambike is made of Bamboo, which is obviously a sustainable source of material. As a Filipino-American, Bambike founder Bryan Benitez McClelland founded Bambike not just to help save the environment but also to provide more jobs as a Gawad Kalinga Project in the Philippines. The Bambike has all the kinds of bike for different bikers. They have the All-terrain bike, mountain bike, racer, and more. This only means that, the Bambike is for biker of all types.
I don't think people now have an excuse for not using electric vehicles. If they have some excuses before like limited charging station and prolong charging time, well, this is not the case today. The Ford Focus At-Home charging station will charge your electric vehicles in a short span of less than four hours. It is so nice to hear that green technology are now starting to reaches out homes just to make green living even easier. The at-home charging station is compact to a size of a backpack, thus will not take so much of your space at home.
Bike or bicycle is obviously a sustainable transportation solution every time anytime and anywhere. We normally see bikes or bicycles in two wheels but the Potenza made a difference through it four huge wheels creating a look similar to classic car designs. What made this design different to the traditional bikes we known and the common cars is the hybrid technology the designer had applied to it. This bike design has the ability to store the energy produced in pedaling and when the driver is tired enough to pedal, he or she can make use of the energy stored and reach the destination with ease.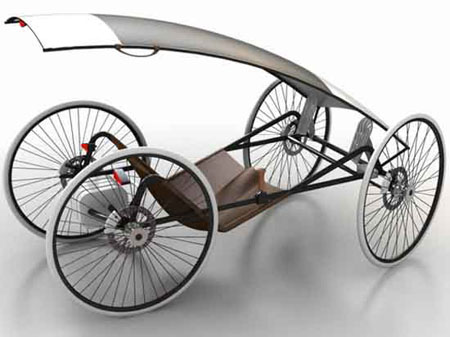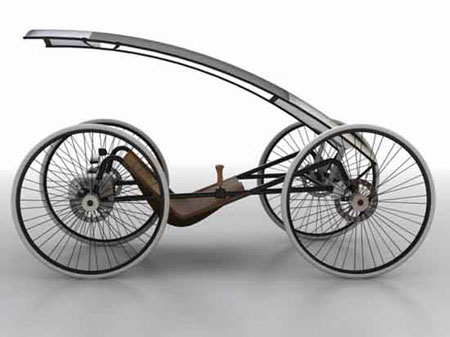 Nobody wants to wait for the next train schedule for long. The Moving Platform is a high-speed train concept that will answer all the worries we have in mind when changing trains like the long wait, the waste of energy that each train has consumed in slowing down and accelerating during stops. The Moving Platform is a high-speed train that will allow passengers to change train while in motion. Scary isn't it? The local train will dock to the fast moving platform and allow passengers to transfer through its fully integrated network. This design will surely saves a lot of energy since the trains don't need to stop and will also help passengers save so much of their time and reach their destination in a much less travel period.
Biking has been a long time known zero-emission transportation tool. Today, we rarely see people on their classic bicycle designs for transportation purposes. People with bikes nowadays are aimed to satisfy their sports adventure desire, cycling or mountain biking. The Boxcycles is a classic earth-friendly bike but with an uncompromised quality. The Boxcycles will allow you to take your child to the park, market, and wherever you want in a safe manner with its e-coated alloy frame, front disc and rear coaster breaks and 9mm marine ply box with rain cover made of nylon and acrylic making you feel safe for your kid and the environment at all time. Other than you kids, you can put your stuffs in the box when biking to your destination making it your eco-friendly wagon and enjoy comfortable travel whilst feeling guilt-free when talking about carbon emission. Instead, feel great about doing something good for the environment and to your fellowmen's health.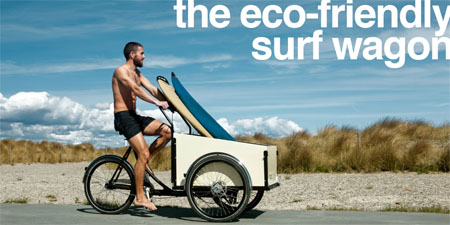 We have seen a lot of sustainable transport device design. Some are hybrid powered while others are human powered. The Diwheels is another sustainable transportation device designed to produce zero carbon emission because it is completely electric powered. The device looks pretty much like what you see in the Transformer movie and I find it not for those with motion sickness. You might wonder why it is not good for people with motion sickness, simply because, the Diwheels allows its riders to drive even when upside down, despite having the slosh control to keep the vehicle in place while moving forward. Watching the video might explain everything.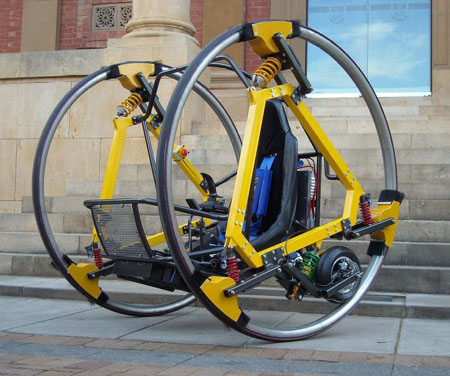 Source: The University of Adelaide
Zero emission transportation has been a long project of many cities and many car manufacturers are into the call of making sustainable or zero emission cars. The Sustainable Mercedes Roadster will definitely become one of the latest additions to sustainable cars the moment it will become available in the market. This sports car will feature the classic Mercedes style and will be an electric powered car designed by Ali Khanzadi. Other than being electric powered, the Sustainable Merceded Roadster will be made from recycled plastic and carbon fiber, which is another great green feature. Brakes will be powered by electric as well just like the power used to propel the car.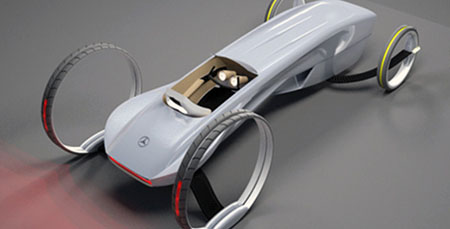 Our Recommended Partners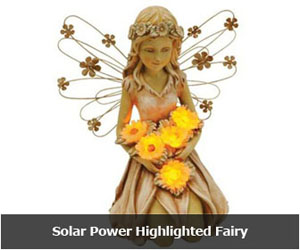 Advertise with us
Archives
Social Networks