Browsing articles in "Bike"
Cars and motorcycles are generally the biggest contributor to carbon emission. In addition, because of the rapid grow of human population carbon emission also grows accordingly. Designers are now into eco-friendly design to prevent global warming and bicycle is the first option to reduce carbon emission. However, the Eco Bike concept will not only reduce carbon emission but will also allows the plants to grow within the bicycle. This may sound a little bit funny but definitely, it can help in reducing carbon emission and will add some fresher air for us to breath. With the eco bike concept, cleaner air will be very possible to achieve.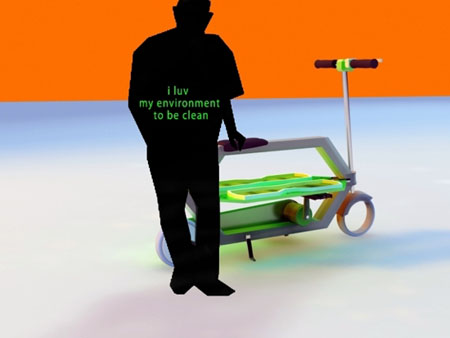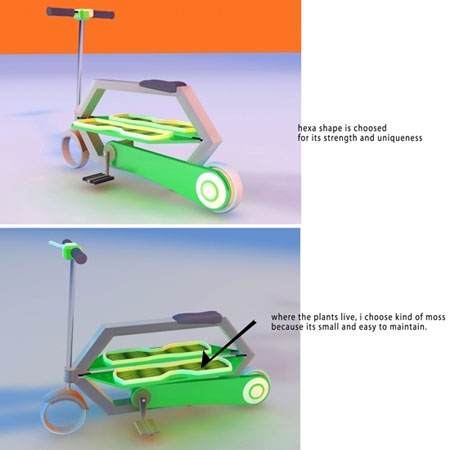 EL or the Elevated Cycleway is definitely the best option to experience safer biking experience. The elevated cycleway way works out with the use of the existing electric and telephone structural poles. This product is lighter and quicker to assemble than the traditional concrete or wooden bridge construction. In addition, it is also an eco friendly product; for its parts are rotationally molded from 100 percent, recycled Polyethelye (LDPE) overmolded on recycled aluminum struts for support. Aside from travelling safe with the elevated cycleway, bikers don't need to go with the traffic jam and avoid those vehicles, which mean a faster travel and biking experience.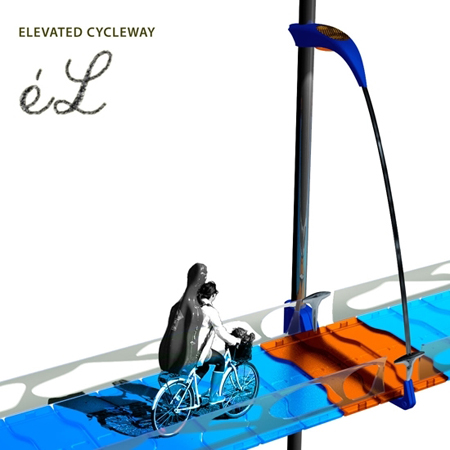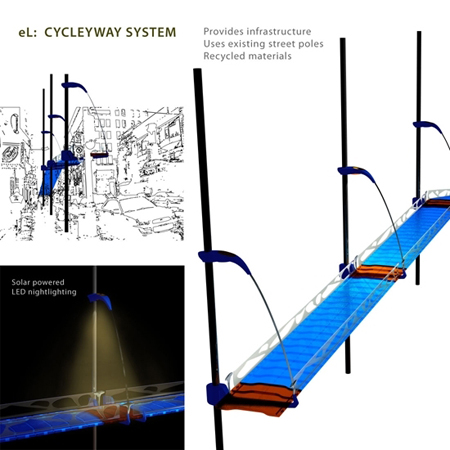 The sound from wind by Joseph Kim produces great melodies when riding on your bicycle. It produces an analog sound with the use of the principles of instruments like Flute or the Ocarina. The buttons on the handle can be used to create various melodies. You will definitely got a chance of being a musician if you are riding your bike with the Sound from Wind. Producing great melodies with the Sound from Wind is very simple for it doesn't need to use electricity to produce. With the use of your fingers and the speed of your bike, you can already control the sound and volume of the Sound from the Wind.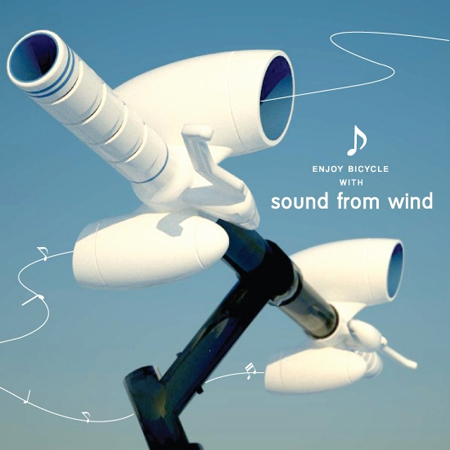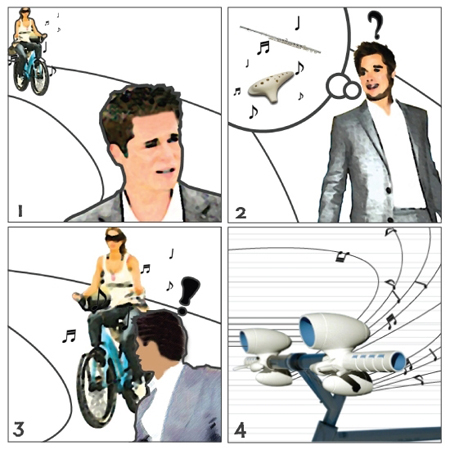 Gas prices nowadays are still on its high mark even though it slowly lowers down. Because of this, we do still need an innovative product that will save us from those high gas prices. The FWD human powered vehicle will probably be the answer to what we are looking for. It is a human powered vehicle that both configurations of a tricycle and a bicycle. It was being designed this way to bring forward an excellent steering, braking and shifting system. In addition, it has a comfortable seat that can easily be adjusted according to the user's height, which at the same time serves as a compartment perfect for storage of personal belongings. It can be used anywhere and it has a lovely cute design.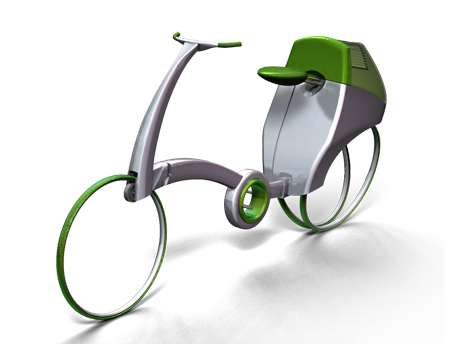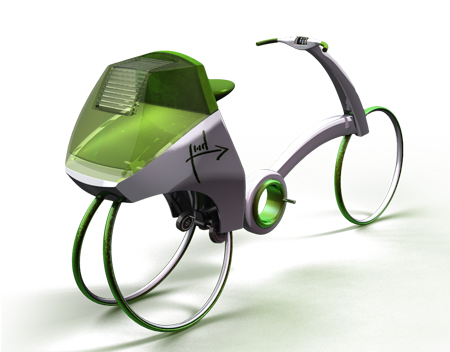 Living green while enjoying can be the best thing we can give to our children. In this way, we are making them happy while keeping them safe at the same time. In order for us to obtain this goal in life, Skip Hop has distributed the New Zealand designed Wishbone Bike – a 3 in 1 bike that is environmentally designed. Why it is eco-friendly? Simply because it has, 60 percent post-consumer recycled plastic wheels and the bike is made from sustainable managed woods and is finished with eco-friendly products. The Wishbone Bike is a 3-1 bike because it can be transformed from a stable lightweight tricycle to a pedal less running bike to a normal bike for kids up to five. This bike is recommended for kids that age 1 to five years.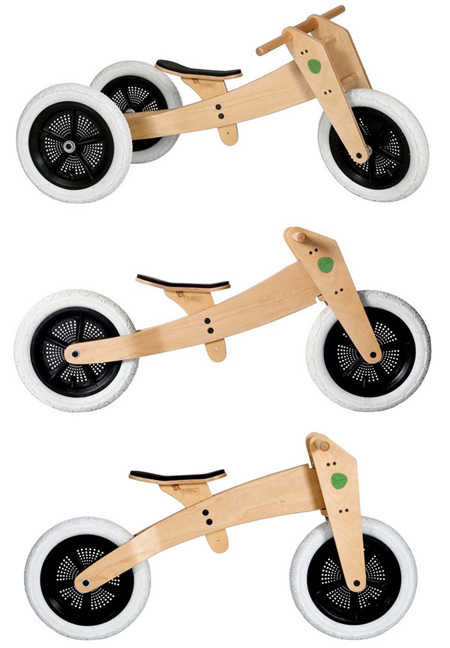 Due to the continuous increase in traffic, young designer Gosha Galitsky came up with an idea in creating the Canguro – a hybrid vehicle between hand truck and tricycle that make commuting simple even if traveling in crowded places. The Canguro can be used as a bike and can be easily folded as well and take it up in an elevator. This truck and bike hybrid vehicle is developed mainly for transporting cargo and some other deliveries. In addition, the Canguro has the ability to carry about 80L of cargo. The creation of the Canguro will surely help our delivery personnel delivered the cargo on time, easily and economically, because the Canguro can run without the use of a fuel.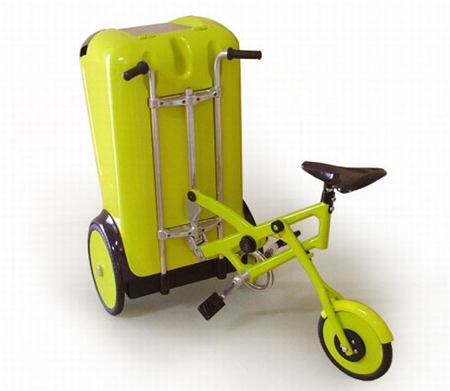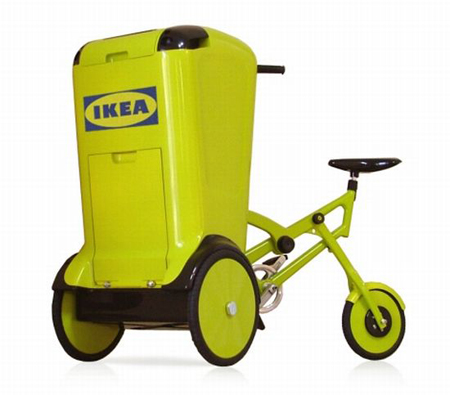 A bike with lights in both ends is perfectly unique for me. Haven't seen one yet. Maybe a bike with a light in front and a light on the back part of it is already available in the market way-way back before. However, with this new design from Fabio Bortolanu and Emmano Righi from Dovetusai, which is a bike that has a simple frame however the lights in both ends made it unique and functional. The design is perfectly trendy even though brake wires are not visible. I just wish that it has a brake in it because if not, this is not safe for use.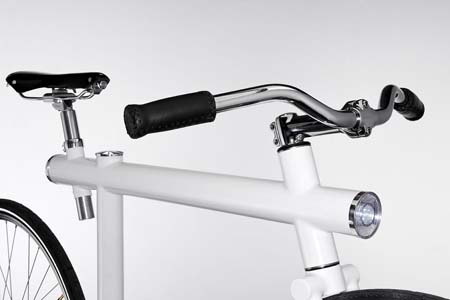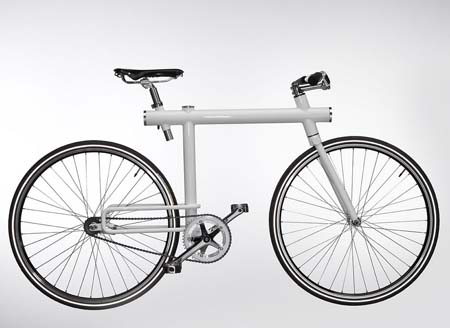 Bicycles took a large part in conserving gas when traveling. They are indeed the most cost-effective means of transportation. You can easily travel as far as you can using your bike. Very comfortable to use and fun to use, especially if you will have a foldable bike. I think nothing is more comfortable with this foldable bike called the Dahon Jack – a fairly light bike at its weight of 13.6 kilograms and can be folded down easily to 38 x 69 x 91 cm. In addition, it also has an ergonomic grips on the handlebars and has a full-size 26-inch wheels for a more effective travel with a lesser flat tire situation. [Click here for more details about Dahon Jack Folding Bike]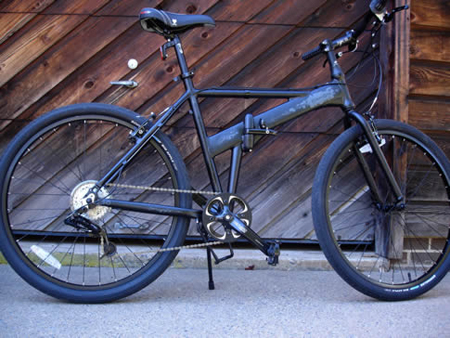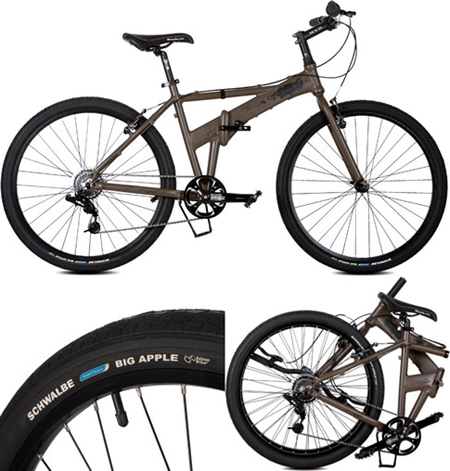 Source : Dahon Jack via MetaEfficient
Biking has becoming a trend in various urban cities nowadays due to the high gas prices. Aside from the gas prices, parking space is also becoming a problem to almost all car owners. Because of that, Yirong Yang has design a bicycle concept that will surely let you save from gas and parking space. The Rotation City Bike is a city folding bike concept that will allow every user fold the bike when not in use and simply carry it with them, which is not available with the traditional bicycles that need to be ridden all the time, which is clearly a hassle to every rider.
The Sandwich Bike is still in prototype but is already hot, to the extent that someone stole the prototype at the Tutto Bene Show during the Salone de Mobile in Milan. The Bike frame is made of two wooden plates, four identical smart cylinders. It can also be shipped flat which is a very convenient feature, and can be assembled at home using only a single tool. The wooden bike can be easily produced because people do not have to do the welding joints in order to produce one. In addition, the materials of the sandwich bike may vary depending on the clients demand, so that the bike can be reasonably inexpensive and simple.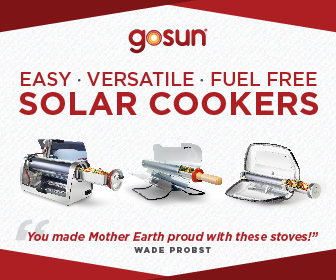 Our Recommended Partners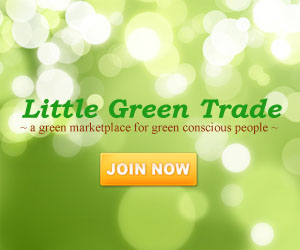 Advertise with us
Archives