Browsing articles in "Bike"
Traffic, carbon emission, and limited parking will never be a problem anymore with the A2B Electric Bike by Ultra Motor. The A2B bike has a 500 watts electric motor that will allow its users to run at a speed of 20 miles per hour and up to a distance of 20 miles. It also has a front and rear suspension for a more comfortable biking experience even on a rough road. Its front and rear brakes will help you halt on time and one can choose between the all pedal, all motor, or a combination of both whatever the user may feel comfortable.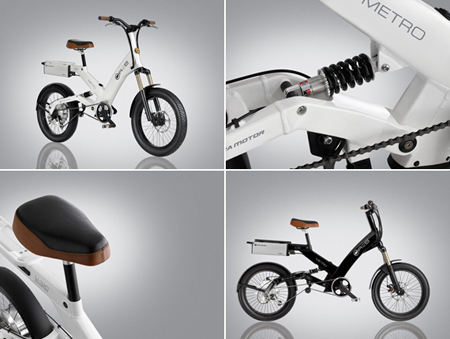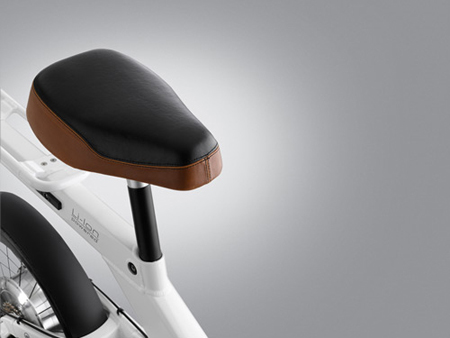 Biking is fun, it saves fuel and environment friendly. However, biking seems to be uncomfortable when bad weather comes. The Pannon Rider by Gabor Hangay will let you enjoy biking without worrying of being harassed by the bad weather like rain, too much heat of the sun or too much wind because the sun-powered Pannon Rider has the ability to protect its rider from the rain, wind or UV rays. By placing the bike outdoor for three hours, the heat of the sun will fully charged your Pannon Rider, and can now again go to a top speed of 23 mph and can go up to 16 miles at 12-14 mph.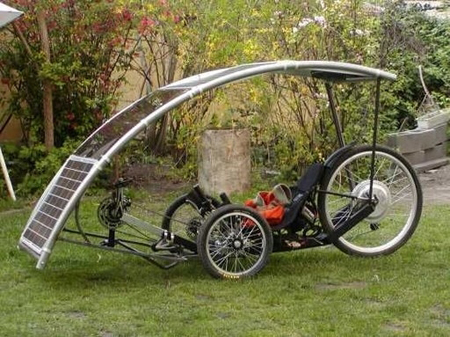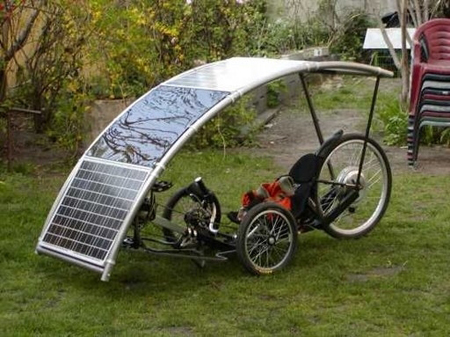 Kids aged 1 to 4 needs many different vehicles because they get bored easily as they grow. The Springtime NL design team had created the Grow Bike. It is a bike that can easily transformed into four different vehicles suited for your kid's age. The grow bike can be first used as a ride on, then a tricycle, to a training bike, and finally a bicycle. In this way, parents don't need to buy different product for a different purpose. In addition, the grow bike is made of wood making it an eco-friendly product. You can add some stickers or accessories to it making it fresh for the whole four years of usage.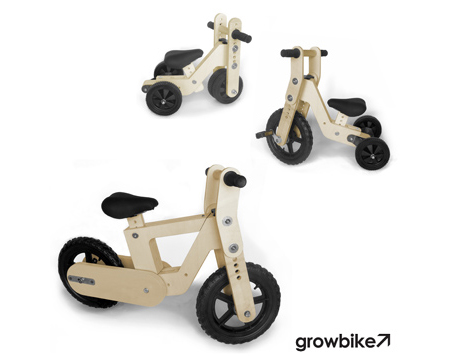 Source: Sparks Awards
The bronze awardee for the vehicle design category at the Lotus Prize 2008, the solar man is a vehicle powered by an electricity, but taking advantage of the solar energy to make sure that the device is always full and eliminates air pollution. The solar man can be used under any condition in any country because it can easily be folded and weighs only 12 kilograms allowing the users to take it with them in public transport. If you were not able to charge the vehicle with the solar energy, you do not have to worry because it also has an internal plug that can be extended for charging purposes.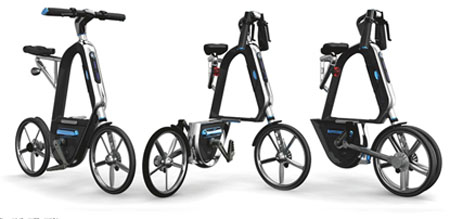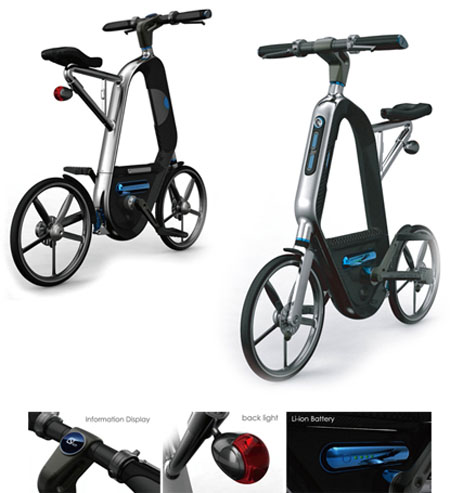 Source: ICSID
Bicycles have always been a top-notched eco-friendly transportation means. It does not need any fuels to get going. However, Dutch designer Sjoerd Smit has innovated the ever eco-friendly vehicle into a more eco-friendly one. The designer's creation called the Moof Bike is an aluminum bicycle that has built-in solar-powered lights. Designed in Amsterdam, designer Smit made the Moof unique to the other bicycles by making the Moof's aluminum construction houses two solar powered lights. One on the rear to light your path and one on the back for your co-travelers from behind get you noticed, thus avoiding such unwanted vehicular accidents.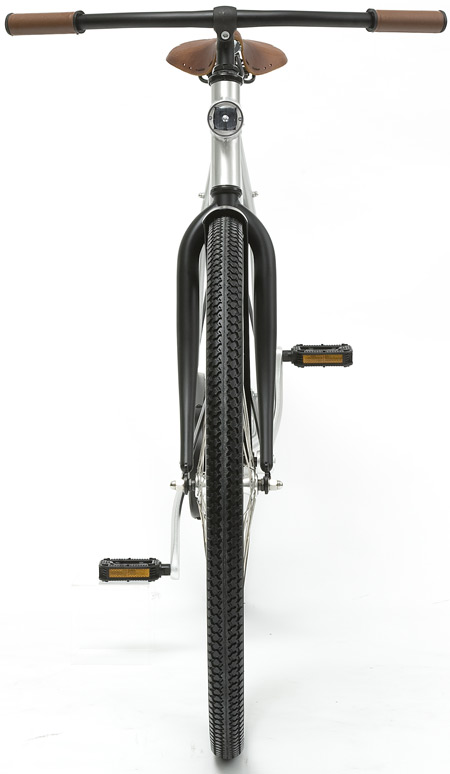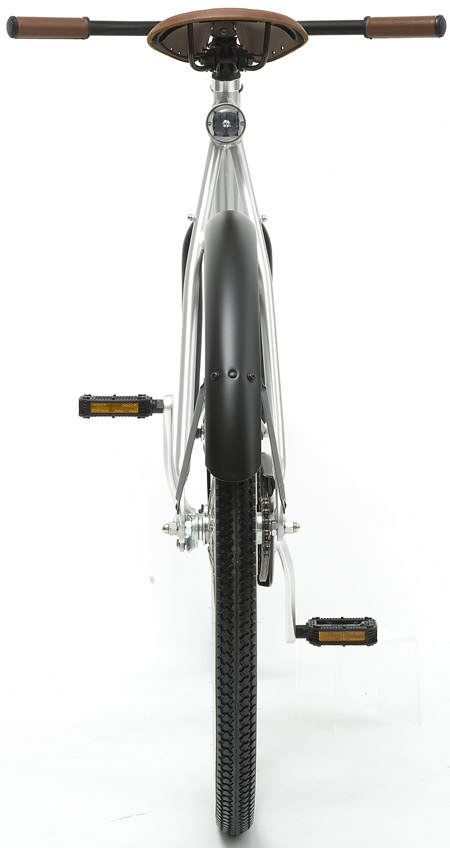 Keeping ourselves up to date with the safety gears while staying to live the eco-friendly way is now made possible with the Bikebrella. The Bikebrella is a spray skit intended for the bike, designed to keep your legs dry. The concept is very simple. It has a jacket that will keep your upper part of the body dry and the Bikebrella is the ones the will keep your lower part dry in the form of a tent. If you think it's a hassle, no it's not because, you can easily wrap it to your bike seat to keep it dry or simply secure it with a bungee cord through the handy pull tab at the waist.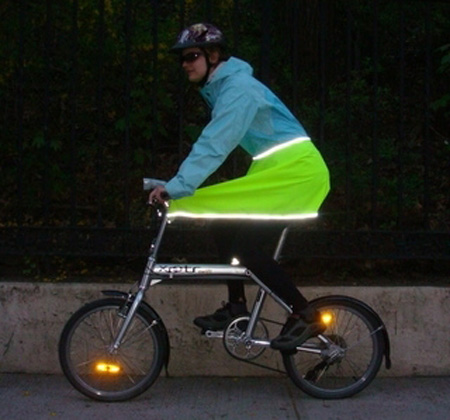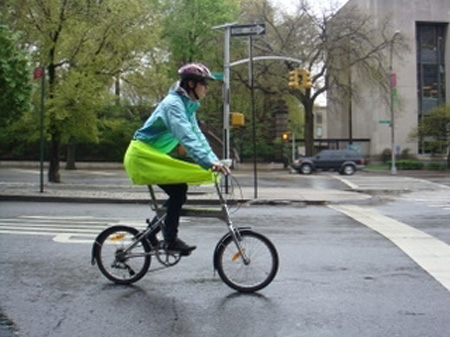 Creative design is not the only feature the Organik Motion Bike has. It is also a pedal powered vehicle, thus provide clean and cheaper transportation mode. The Organik Bike has a Z-frame structure that made it a sporty one. In addition, this bike also has a fully integrated braking system, integrated front and rear suspension systems and an integrated shaft drive. The Organik Bike is not only an eco-friendly one, but also an innovative invention, for you can see in it a joystick-mounted gear and break lever system for a better control. In addition, it has a super attractive static inner wheel system with reflectors and hind light integrated with it.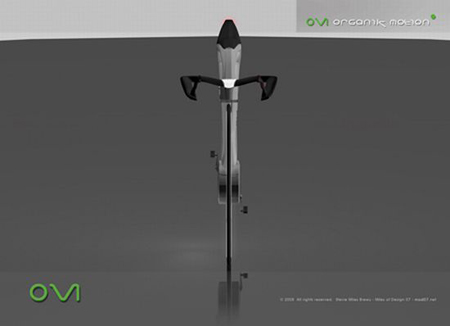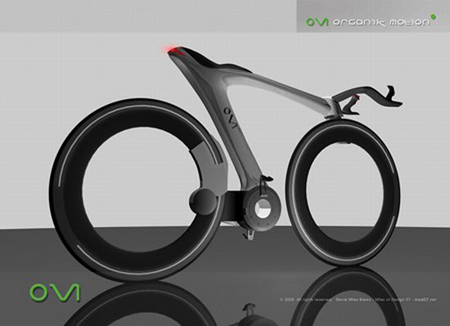 Electric powered cars are already known and have been into our busy street for quite sometime already. However, electric powered motorcycle is not that known yet. Electric bike has already been there and provide us good service, but the electric motorcycle will surely make something new to the eco-friendly vehicles group. The Mission One by Yves Behar of fuseproject has created and unveiled this electric powered motorcycle and the world's fastest electric production motorcycle. It has a top speed of 150MPH and has an estimated range of 150 miles, which is good enough for an electric vehicle. In addition, the Mission One also has a unique look that will surely be an eye turner.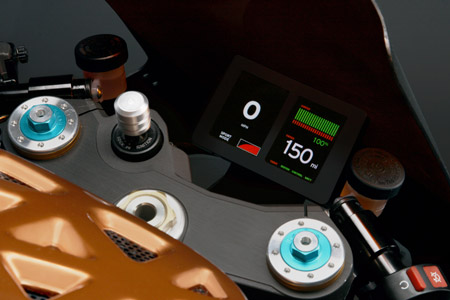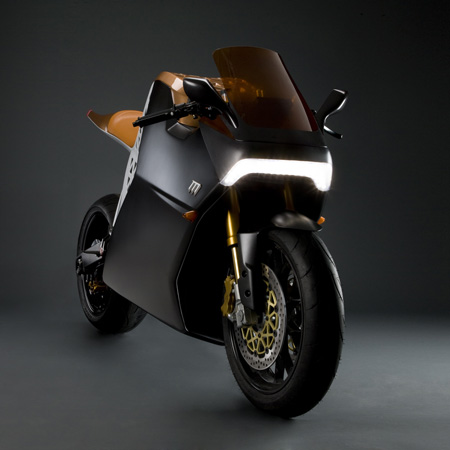 Getting around the city with your favorite transportation unit is fun. However, the dark side of it is the pollution it may bring when using the vehicles. Well, you do not have to worry about it right now. The electric bike is now here to save the day. This bike is not only an eco-friendly one but is also a stylish and trendy bike. The bike designer Miguel Iranzo Sanchez has managed to give the bike an excellent design. Its electric motor is located at the rim, which gives an ingenious system of storage. When the bike has run out of battery just take your bike home and recharge it.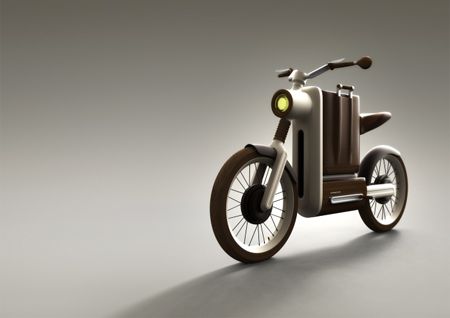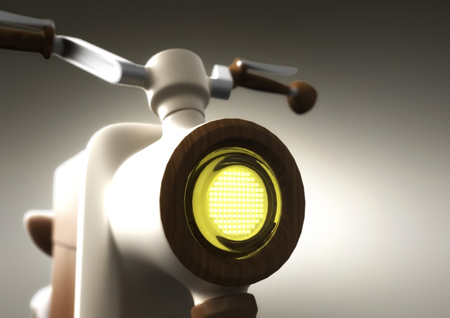 Biking can be the cleanest way of transportation. It does not consume any gas to power nor produces gas that causes air pollution. The only downside of using the bicycle as a means of transportation, you are not safe enough when the rain pours down. This is what the Swedish designer Torkel Dohmers is considering that is why he came out with the ThisWay Bike. ThisWay is a unique bicycle design that has a roof intended to protect the cyclist from bad weather like rain and too much heat of the sun. With the comfort that ThisWay may bring, the designer is expecting that more and more people will now be encouraged to go biking. In addition, it also has built-in battery powered LED lights on the front and rear wherein it can be recharged, using the solar cells mounted on the roof.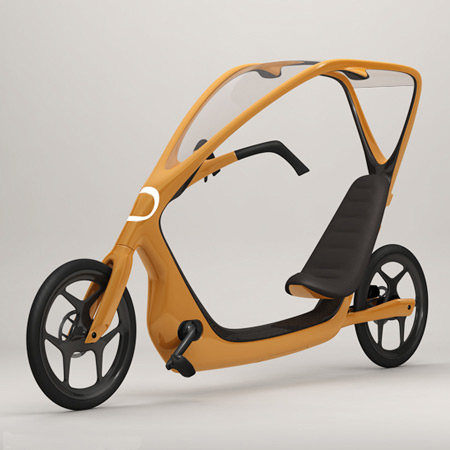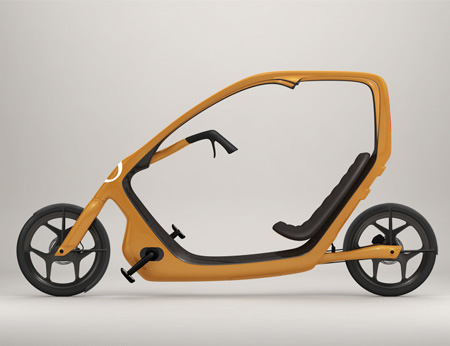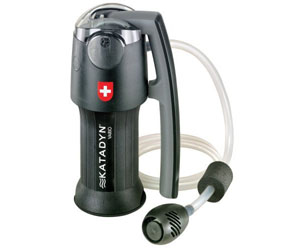 Our Recommended Partners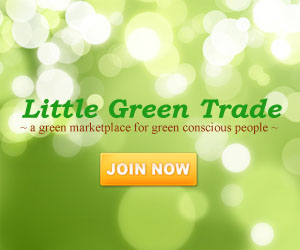 Advertise with us
Archives