Browsing articles in "Bathroom"
Water shortage is one of the problems people are facing right now. Various designs and strategies are made to conserve water. For luxurious people who spend too much water when showering, their time has come. The eco drop by Tommaso Colia will force them to stop and go out of their shower room when the stylish concentric circles rise. We have heard too much already about innovations on conserving water when showering. We already have those eco showerheads, shower meter and everything. The eco drop shower is a new addition. With its fashionable and inviting design, I assume people will now be eager and excited to conserve water.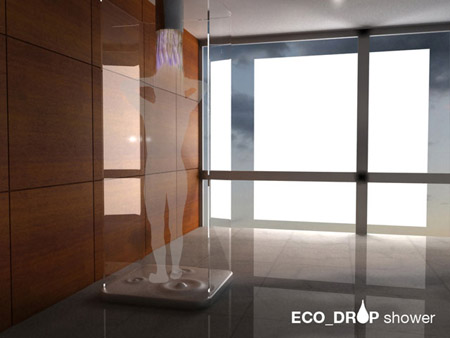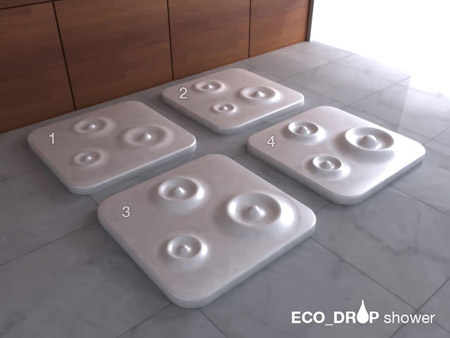 When you are a lover of shower and normally stay longer doing your morning ritual that causes your skyrocketing water bill, then you should probably use the Aqualim. It is an eco-friendly showerhead with an automatic shut-off feature. By setting your desired water usage, the aqualim will then warn you through a reduced flow as an indicator that you will be running out of water soon and will eventually shuts off when the water runs out. In this way, you can have a control over your water usage and will save a large amount of it with the help of the aqualim. If this will become a practice of everybody, there will be no water shortage anymore.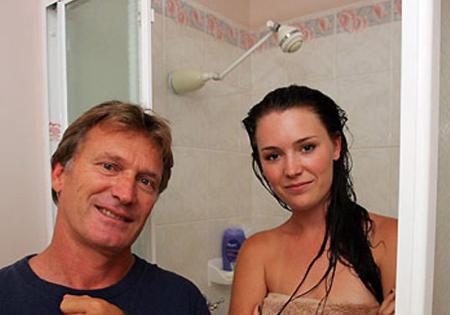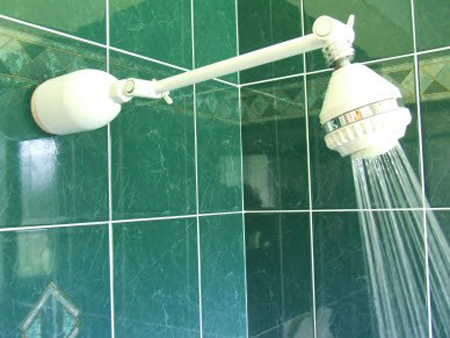 The contemporary and eco-friendly bathroom design from talented designers David Choi, Hector Silva, Jim Ruck, and Jeremey Watson really amazes me. This sustainable bathroom has various eco friendly features including the bamboo or wooden floor, Tera LED lights, solar powered panels and much more. Aside from the eco-friendly features, the solar decathlon bathroom also has the modern look and design that will surely make you feel like using a bathroom in a five star hotel. This five by five feet bathroom is properly designed and components are placed in proper order for the users to have total comfort when using.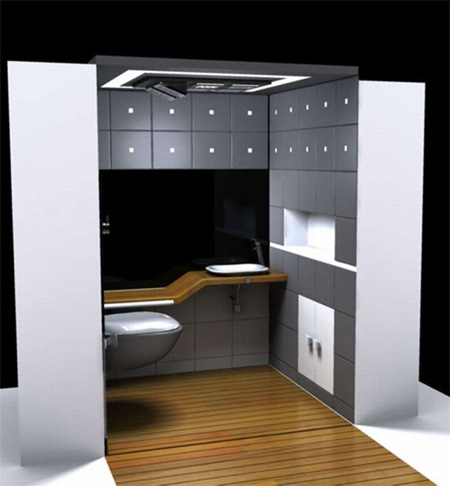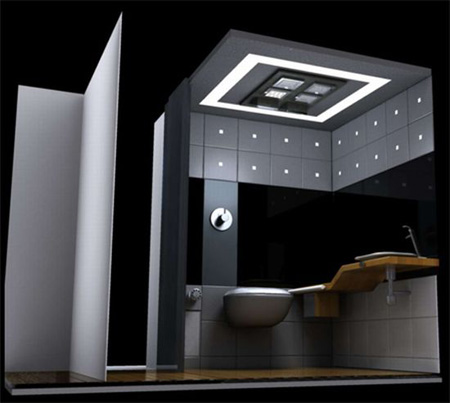 Taking a hot shower is our way of relaxing. Waters are heated with our heaters that take massive amounts of natural gas, oil, and electricity. However, a simple product called the EcoDrain is now created to prevent wasting energy. The EcoDrain is a heat exchange unit that will allow you to save from your water heater usage of up to 40 percent. This heat exchange unit is very easy to install with no moving parts and needs no maintenance at all. With the presence of the EcoDrain, people can now totally enjoy hot shower without worrying to spend a lot on energy.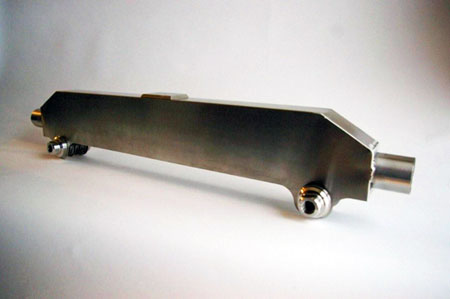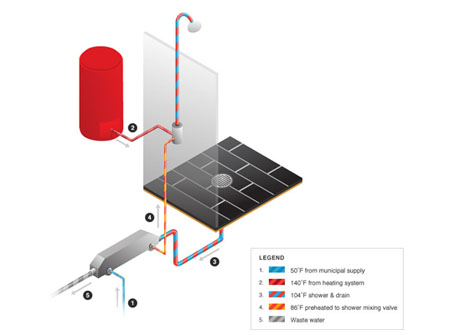 Tiles are the most common material used when it comes to designing our home. We use it in our kitchen, toilets, shower, floors and there are even some that uses it on their outer walls. Clay, ceramics and granite can be the most common component of tiles. However, Bedrock Industries made a total difference with their product called Blazestone that is a 100% recycled glass tile. All of their tiles are made from post-industrial and post-consumer glass with no added oxides or colors. In addition, each of these elegant tiles are handmade from unique combination of glass that gives each tile a distinctive appearance and subtle color variation.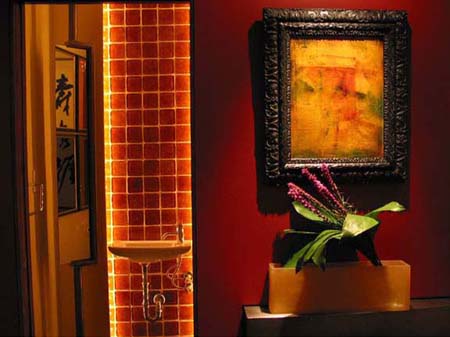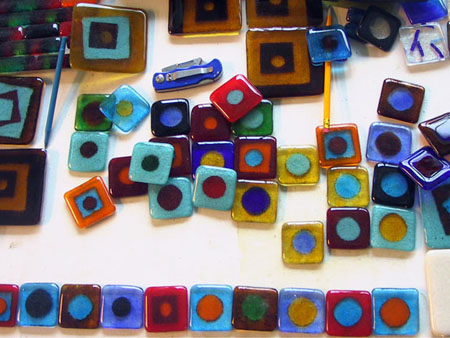 Multi-tasking is what we always did to save time in our very hectic schedules and busy lives today. We normally did it when we are still heating our shower, however beyond to our knowledge; letting the water flow continuously while doing some other tasks, we tend to spend more amount of water than saving instead. To minimize this mistake we did that we think is right, evolve has created showerheads that will allow us to multi-task without wasting any single drop of water because it has the ability to stop the flow when the water reaches a comfortable 95 degrees. In this way, you will not only save water but also the fossil-fueled energy used for heating.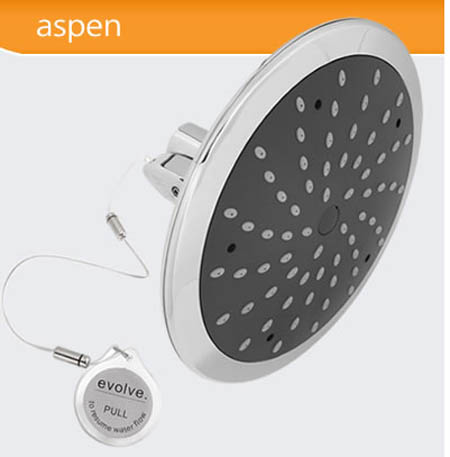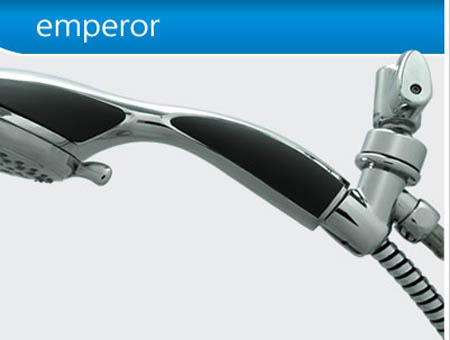 TOTO Axiom faucet is an eco friendly sensor faucet with contemporary design, perfect for modern bathroom in your house. This faucet has a revolutionary EcoPower self-generating hydropower system, and it has a smart sensor that sets its own range without the need for you to adjust. TOTO is a company known for its quality and elegant design of their product, and now they are also creating products that is environmentally friendly for a better earth.
via HomeDosh
Various cardboard furniture are going out in the market for quite a while already. However, the Shit Box seems to be the best of them all. The shit box can be ship flat to comfortable move from one place to another. It is also strong enough for use repetitively and can be recycled when its life span ends. Available £15.67 honest price, this cardboard furniture is pretty cheaper compared to some other semi permanent alternatives available. This earth friendly material is built by Brown Corporation, and is shipped with ten "poo bags" and when doubled, can be used as a handy stool. This product is perfect for those who want a recyclable material, with some durability for repeat use.
Toto has always been one of the top selling bathroom fixture makers. Their products are always of top quality and design, just like the new Toto Eco-Power Sensor Faucet. What makes this faucet unique is that. It recharges every time somebody washes and uses it. How does it work? It's simple. This new faucet of Toto with simple design yet has a complex mechanism inside, is not only a touch-free one, but also it generates its own energy as well through a built-in turbine that is spun by the water every time the faucet releases, and stored the produced energy into a battery pack. It requires at least five users a day to keep it charged.
via HomeTone
Discover this green portable toilet from Vyasateja Rao. Eco Toilet is created to provide a clean and portable sanitation solution to the people in various refugee camps. The bowl is made of roto-molded biodegradable plastic and ceramic, and is designed to make the user feel clean and comfortable. The reason behind this is that, when somebody feels like relieving themselves, they just have to pick up the attached bag with some powder in it and place it on the bowl. When the waste already had contact with the powder, it turns into odorless sanitary blue crystals. This is truly an amazing idea that will surely be the answer of today's problem on waste disposal in some areas.
Our Recommended Partners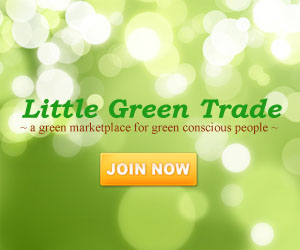 Advertise with us
Archives