Browsing articles in "Architecture"
This PODhouse consists of prefabricated modules that can be assembled to form a nice sustainable micro home. You can place it in the garden or backyard office, even for a secret holiday hideaway, nice isn't it? Designed by Swiss design firm ROB (Robust Outdoor Brands), this is a great low-impact housing solution that anyone can use. Deveoped since 2003, this micro home has since been optimized, tested and improved. It is now available for purchase.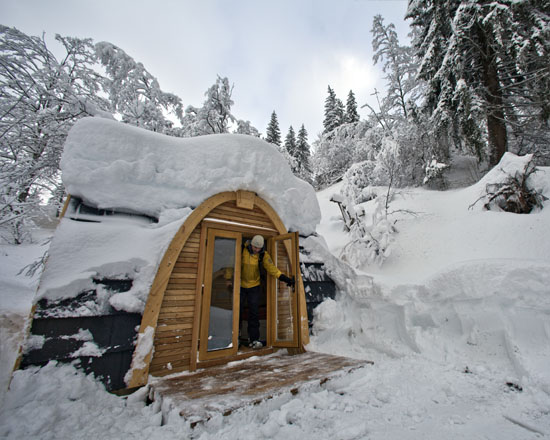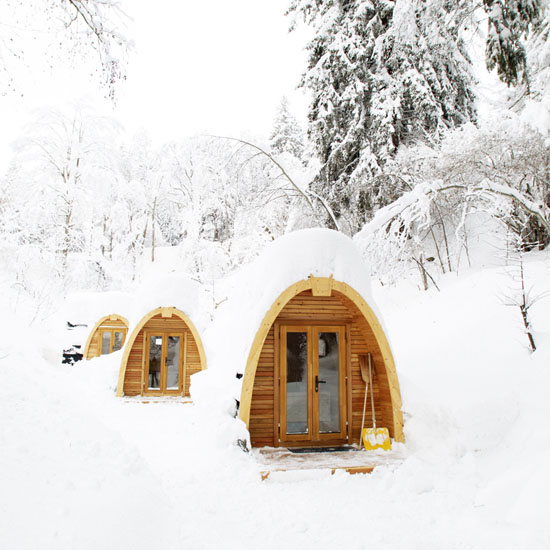 We have seen numerous green architecture design and the Multiple Natures Fibrous Tower is another addition to the many eco-friendly structures that we have today worldwide. As its name suggests, the tower will be built in Taichung, Taiwan and will serve as an observation tower, as Taichung City Museum and park.
Hailed as an eco-friendly structure, the building is a self-sufficient one. Meaning, it can produce its own energy with the help of the PV modules that also used for the building's shading function aside from energy production. In addition, it also produces zero carbon emission and has a non-hierarchal structural design, which is not common for a tower. The building has a dissolved bottom part creating a free area for park landscape as well as an open field that make room for building volumes, squares, green areas and paths.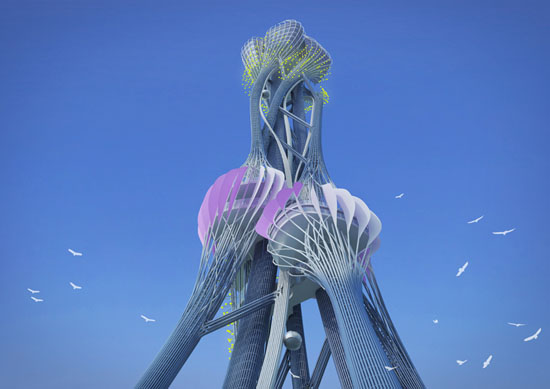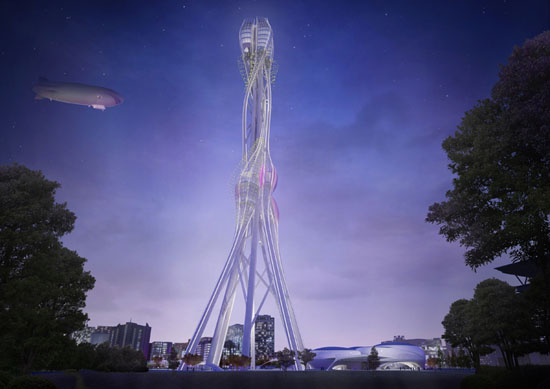 Green architecture is growing and many architects including the Y Design, who is at present designing the Unit Fusion High-rise Residential Building Concept, embracing this practice to give their fair share of saving the environment. The said eco-friendly building concept will be built in Hong Kong and will feature 75 floors of studio, 1, 2, and 3 BR units. The building is a pre-fabricated type, therefore, we can expect a less carbon footprints during construction. The exterior finish of the building will also be made of pre-fabricated steel panels and glass panels.
Unit Fusion Features
Like any other residential units, the Unit Fusion will also present all essential features like the kitchen, bathroom or powder room, closet, balcony, and entry or façade. Each unit is modularized to allow its occupants to configure or arrange the unit according to their need. Each unit of the Unit Fusion will have a life cycle of 30 years and will be under maintenance every five years to ensure the high quality living condition it can provide to its residents.
Sustainable architecture is what you can definitely call of the Finnish Larch Home by Architects Djuric Tardio. This lovely home is a pre-fabricated house made entirely of an eco-friendly material called the Finnish larch. Other than that, the house also has excellent eco-friendly features. If you are to look at the photos, it has a roof that looks like unfinished. Well, it is really designed that way for a specific function. The roof has the standard framework without harming the environment. In addition, it will not be a closed roof to avoid having a space-wasting attic. To make it more eco-friendly, the architects of the Finnish Larch Home by Architects Djuric Tardio inserted the roof with inhabitants and left it open allowing the natural sunlight to come in transforming the inserted inhabitants into a vegetable terrace with plants like kiwi, squash, grapes and more.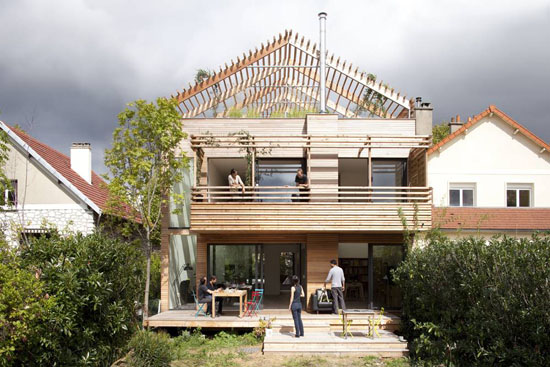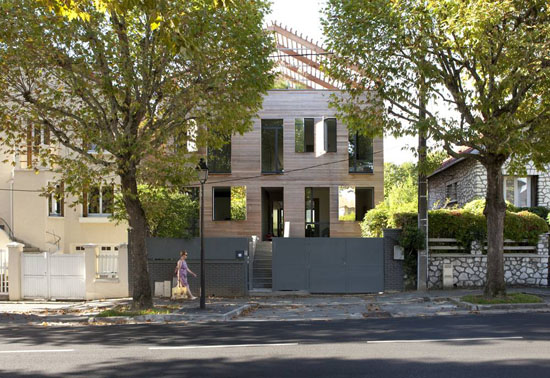 It is good to hear that many of the business establishments are now showing concern about the environment and the Starbucks Eco-friendly Reclamation Drive Thru is a living proof. This brand new coffee shop of Starbucks is located in Tukwila, Washington.
Made of recycled shipping container, the said coffee shop is the first and probably a new branding strategy of the said coffee brand. The shop has been designed according to LEED green building standards and it consists of four shipping containers.
The elegantly designed coffee shop is done through the outstanding work of the resident architects of Starbucks. The structure is designed in-house as part of Starbucks' initiative of encouraging green architecture in order to reduce energy use and definitely carbon emission. Despite of the structure being made of recycled materials and following LEED green building standards, the designers are still able to Starbucksified the building as it showcased the same stylish and trendy architectural design that their other coffee shops have.
Slovenian architecture company Enota made a design proposal for PTUJ Archaeological Museum. The museum is a facility that comes in two floors in PTUJ, Slovenia.
The structure has been designed to fill the town's natural edge gap and to recreate the green belt of the entire town's northern edge. Surrounding the museum are mediaeval structures like the Conventual Franciscan monastery on the East side, a castle on the Northside, and the Dominican Monastery on the west.
The museum proposal will feature three cellar buildings. Each of the three buildings will have a large foundation pit dug. In addition, the building will also have spaces in between, which on the other hand used for the shallow sewage infrastructure making this an eco-friendly structure for Slovenia.
We need to look for energy alternatives like having the Sunforce Wind Turbine because electricity cost is getting higher these days so as gas prices. What make Sunfore an ideal alternative for electricity source is that its ability to supply electricity with just the help of nature's eternal, natural supply of wind.
The turbine's features include:
• Ability to charge 12V and 24V batteries
• Perfect for remote locations, cottages, and reserved power back-up
• Waterproof blade design made of fiberglass
[Click here for more details about Sunforce Wind Turbine ]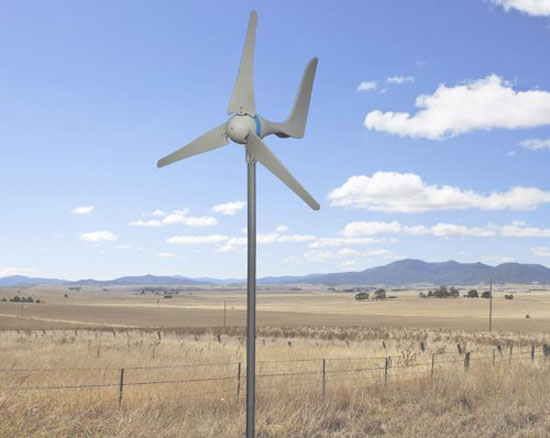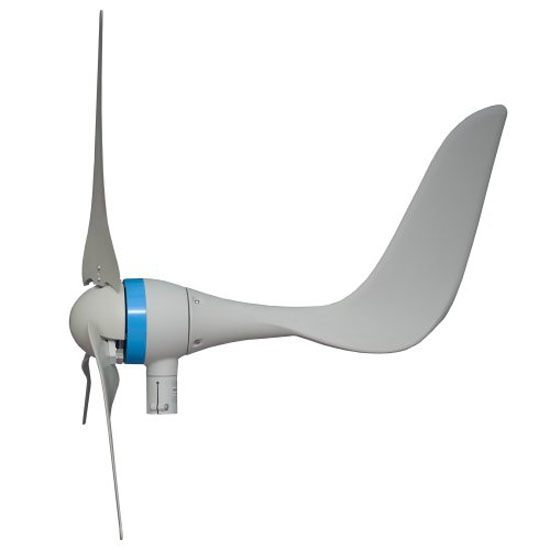 Making learning fun and comfortable is what the Earthen School by Ziegert Roswag Seiler Architekten can provide to its students in Jar Maulwi, Pakistan. Education is important and we all know that a conducive and comfortable classroom improve the students ability to learn. Unlike the traditional structures in Pakistan that are unstable and has low natural lighting in the interior, the Earthen School is an eco-friendly school that has various green features including the use of sunlight for lighting.
The school uses bamboo and earth in its construction. The two new school buildings are supposed to provide eight classrooms. Each building – the first is under construction right now – comes in two floors. In the existing buildings on the campus there are already eight classrooms. The school is also designed to be flood and earthquake resistant. Despite of the modern approach that Ziegert Roswag Seiler Architekten has applied to the construction of the school, the local building traditions of Pakistan like cobwork is still developed continuously.
When we think of a desert, its empty and unused land area but not if you are thinking of Gobi Desert because it now has the Ordos Museum completed by MAD.
The structure is an Art and City Museum built in Ordos, Inner Mongolia. The then, desert is now a place for education as well as recreation. With the local culture meeting the visions of a future city, the museum is now a favorite place for families and children in the locality to meet and gather to have some fun.
The Obscura Digital Techno Chic Office will remind you that old houses or building don't need to be wrecked just to have a new, modern and classy building. By just having resourceful, creative minds and a heart with care for the environment, one can have a modern building.
Our Recommended Partners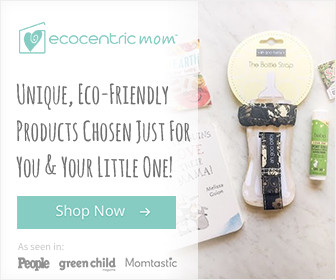 Advertise with us
Archives
Recent Topics Searched